Sansar – The world's leading social virtual reality | Explore virtual worlds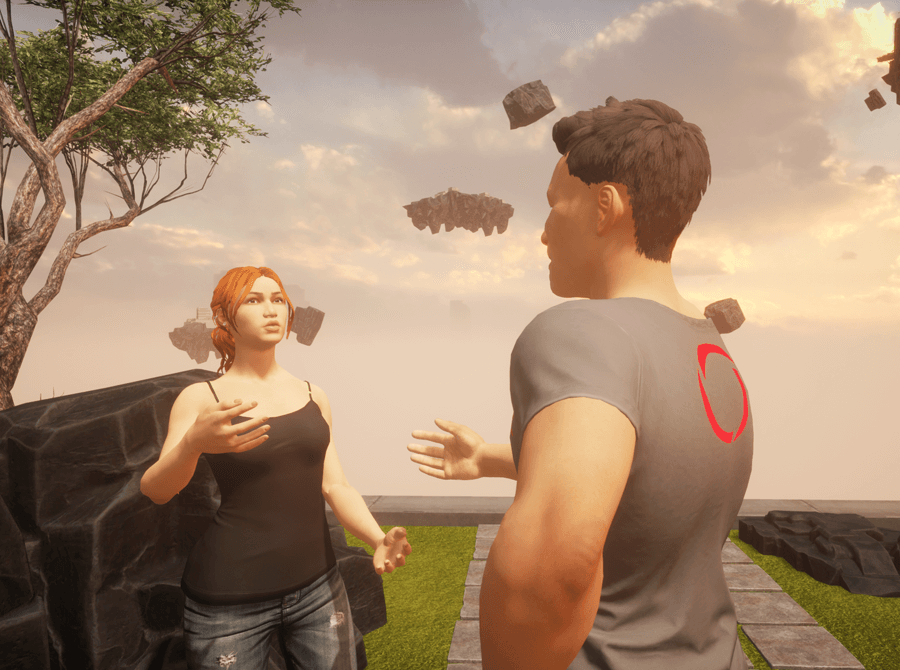 Sansar – Day to day, technology changes rapidly. These days virtual reality is a very popular topic. Then what is the virtual reality which is called as VR? It is a use of technology to create a simulated environment. There is a component which can be easily immediately recognizable is head-mounted display (HMD). Player of virtual reality should have PlayStation VR (PSVR), HTC vive and Oculus Rift. There is major difference between virtual reality system and traditional user interfaces.
In virtual reality system, user can get a virtual environment like their real environment where user wants. Not only can that viewing a screen in front of them but also user interact with 3D objects that are in 3D world. Virtual reality gives facilities to vision, touch, smell and hearing. Computer is transformed into a gatekeeper to this artificial world.
There are two major differences between augmented reality and virtual reality. They just like two sides of same coin. Today we can create artificial objects in real world that known as augmented reality. But in virtual reality it gives chance to enter to virtual environment. Although Sansar also a virtual reality platform.
History
On 31st July 2017, launched creator beta to the general public and Sansar has been developed by Linden Lab which is located in San Francisco.
What can do from sansar?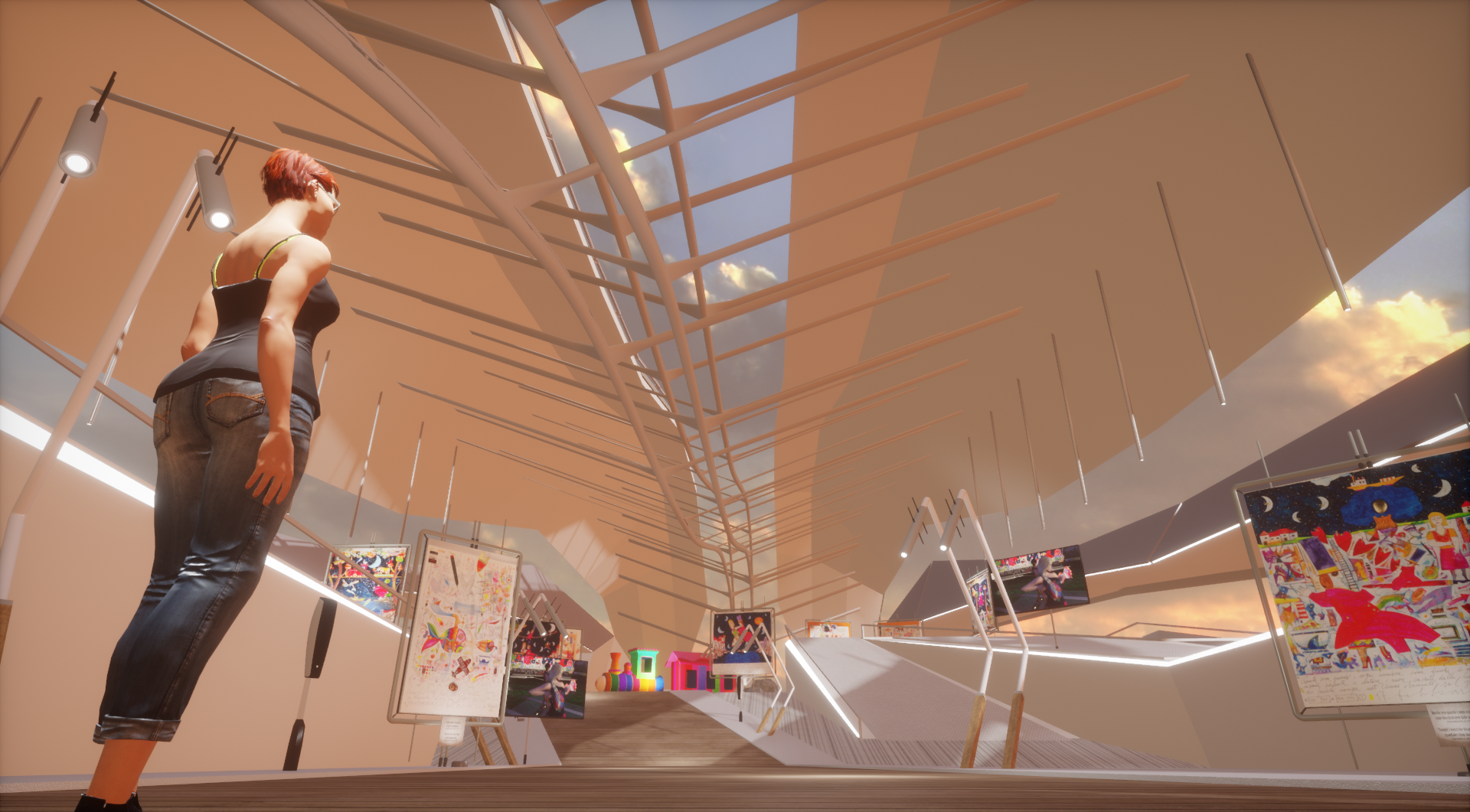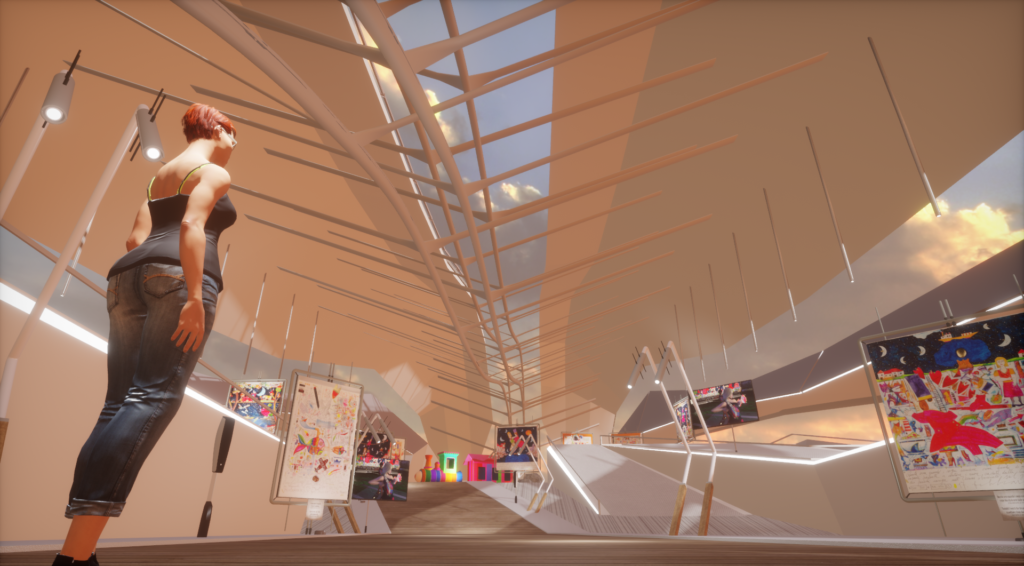 User can create an avatar in 3D environment and then user can play video games, watch videos and having social experience through Sansar. Best part of Sansar is user can get social experience. These days' people find social experience than other things. Therefore Sansar gives a best experience than other social media. User can be created an avatar in virtual environment which means each user represented by a detailed avatar. Through Sansar it is given speech driven facial animations and motion driven body animations to user. It is the premier destination for social virtual reality.
Economy
In Sansar it has its own virtual economy system that means they have their own currency system and unite trade as well. Users can do things like our real world. User can purchase virtual things from Sansar. Because of that users want to use "Sansar Dollars(S$)". If you never think through sansar user can do online exchanges also. But it yes, because Sansar has Dollar exchange method which is called SandEx. They can be earned by in the Sansar store.
Monetize Sansar enables performers' work with new virtual comedy event series
On 28th November 2018, announced new event series and through this new feature users can do anything comedy club at night. It just likes a real time comedy club. Users can steps into the comedy club and do everything when people do in the comedy club. People can purchase tickets and shop for custom merch and memorabilia. Not only that people can order drink but also get a fun in Sansar comedy club like a real world comedy club.
There is a special ability to that user can purchase both real world and virtual merchandise from virtual experience. Sansar provides ability to many various facilities to users. They can purchase tickets online via the sansar store and receive instant access to virtual venue.
Sansar brings top comedy talent to virtual entertainment with 2019 comedy collaborations.
On 24th January 2019, they announced enabled several kinds of virtual events and entertainment 2019. These include events with SF sketchfest. SF sketchfest is a San Francisco's annual nationally recognized comedy festival and it 18th year in 2019. Sansar gives direct affiliations with performers. Sansar provides energy and excitements of live show directly to the fans wherever they in the world.
Advantages
It gives chance to people for online dating. Therefore people can meet their friends over the world. They can make new friends and get a new experience.
Some people are alone, so they get a new chance to break their alone and get a fun in virtual world.
Some people find and discover new things through Sansar. Because it gives virtual experience.
Attend live events.
Engage with fans and host watch parties.
Users can discover the thousands of user created virtual worlds in Sansar.
Users can earn from what users create from Sansar store and shop, sell virtual merch.
Unleash users' creativity.
Users can express their own selves use custom own avatar.
Users can attend live events also.
How to use Sansar:
Download and Install Sansar
Chosen an avatar Name and ID.
Customized Avatar that wants way.
Then there is a prime world portal in Sansar.
There are full list of worlds that have been made in public by their creators.
Search name of the world that user wants.
Click the image and visit the button that appears.
Once arrived to the world avatar can move, run and interact with objects.
Walking and running is the simplest way to move short distance in Sansar.

Keyboard: To make avatar walk, use arrow keys or W, A, S and D.

Keyboard: When user wants to run press shift and avatar can jump by pressing space.

VR controller or game controller:

Use the left thumb stick or left track pad.

To run: press left thumb stick while moving or (on HTC vive) press and hold the left track pad. User can jump by pressing B on oculus or right track pad down on vive.

User can interact with objects

Keyboard: move close to the object and left click on the mouse. From this user can pick the objects. User can drop or throw objects by click the mouse again.

Gamepad: move close to object and press A button to pick up. To drop or throw can be done by pressing A again.

Oculus Rift controller: reach for the object and hold on the grip button to grasp object.

HTC vive controller: reach the object and hold it and hold on the trigger button.

User can share the world as well.

Codex let the share world with others.

Click it and view profiles and choose it.
Admin of Get Basic Idea / Senior Solution Architect.