Android 12 Beta version is now available for development and testing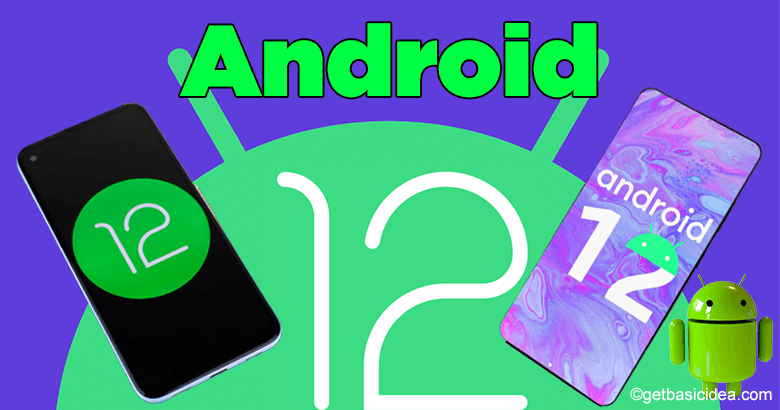 The next version of Android is releasing at the end of this year. But the beta version of Android 12 is already available for some selected devices. This action is taken by Android to take feedbacks from its users.
The new Android version is going to release with the Google Pixel 6 this September or October. According to Android, they used the most significant UI update for this version which was created by Material design language. Let's go through its features and everything you want to know about Android 12 in this article.
The new UI used in Android 12
As it was previously mentioned, Google has mentioned that they have used a new design language for the UI. The Material design is the language they used and they named the new UI as Material You.
According to the Android developers' website, this UI is making the entire experience of the new update is more expressive, dynamic, and personal. More rounded buttons, more varied colors, smoother motion and animations, and much more are included in the current beta. Color extraction is a feature that allows you to choose a wallpaper and have the system apply the dominant, complementing, and best-looking colors from it to the rest of the UI, such as the notification shade, lock screen, and volume controls.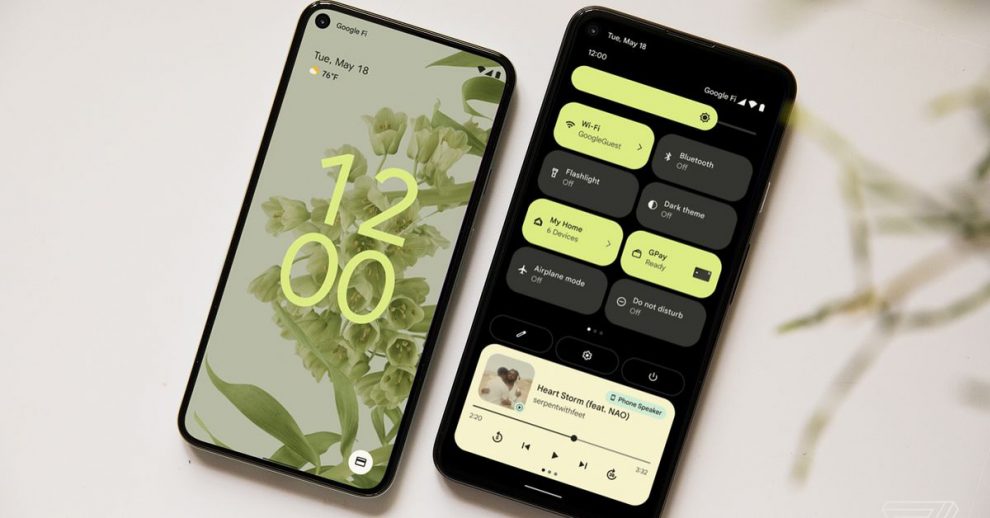 Followings are the benefits we can obtain from this new interface according to the Android developer website.
Redesigned widgets
With the arrival of the new update, Widgets will be more useful, beautiful, and discoverable. They made it easier to personalize widgets by adding new interactive controls such as checkboxes, switches, and radio buttons. With rounded corners and padding automatically adapted to every launcher and home screen, Android 12 widgets blend in seamlessly with the system UI and themes. Responsive layouts are using to adapt widgets on device screens. Dynamic color APIs feature is there to use systems color for the widgets.
Stretch Overscroll
This is a new system-wide "stretch" overscroll effect that notifies users when they've scrolled past the end of your UI's available content. All apps use the stretch effect to offer a natural vertical and horizontal scroll-stop signal.
Smoother audio transition
The new system does not only focus on visual upgrades. But there is also an improved way of handling audio focus. When an app loses audio focus, its audio fades out automatically, allowing for a smoother transition between audio-playing apps and preventing apps from playing over each other. This is especially true in Android foldable and multi-screen environments.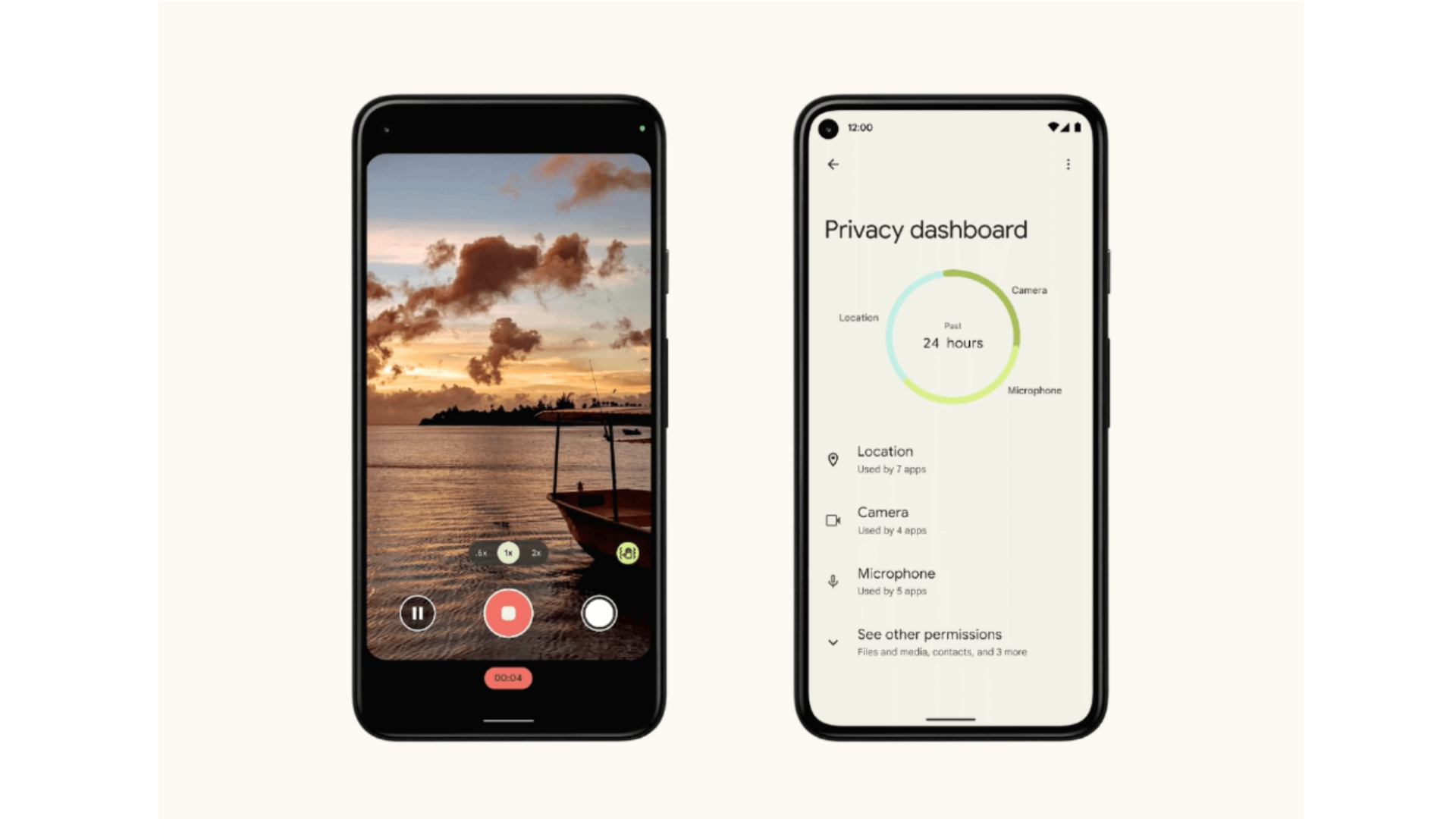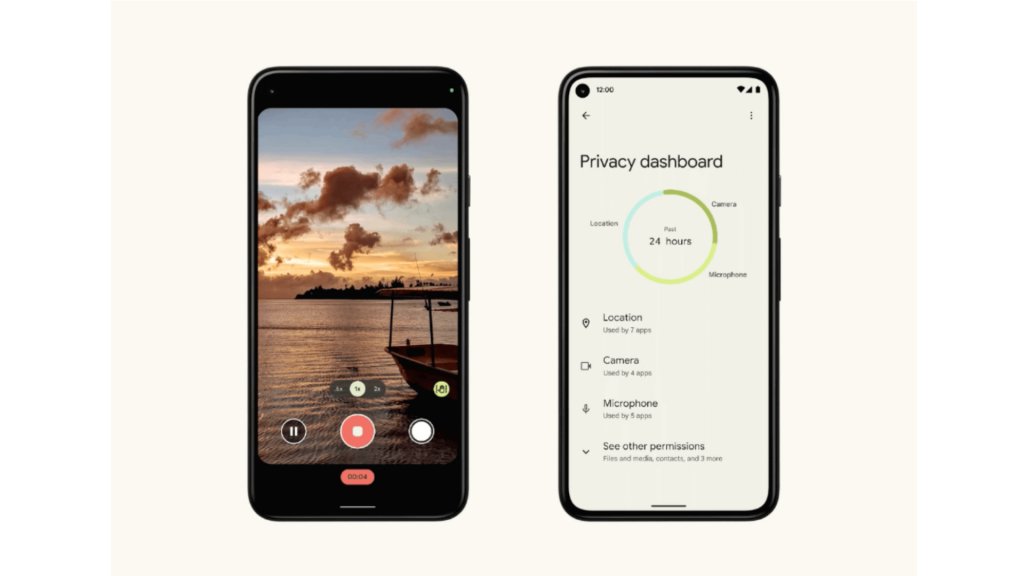 Privacy and Security updates of Android 12
Android Developer says that they've continued to provide customers more transparency and control while keeping their devices and data safe. However, the Beta 1 version of Android 12 has the following privacy features.
App Hibernation
Android is expanding on permissions auto-reset in Android 12 by automatically hibernating apps that have been inactive for a long time, optimizing for device storage, speed, and security. Hibernation not only revokes previously granted permissions, but also forces the program to shut down and reclaims memory, storage, and other temporary resources. The system also disables apps from conducting background jobs or receiving push notifications in this mode, which helps to keep users safe.
Nearby Device permission
Bluetooth scanning previously required apps to have location permission, which caused a problem for apps that needed to pair with nearby devices but didn't require the device's location. Android apps can now scan for adjacent devices without requiring location permission.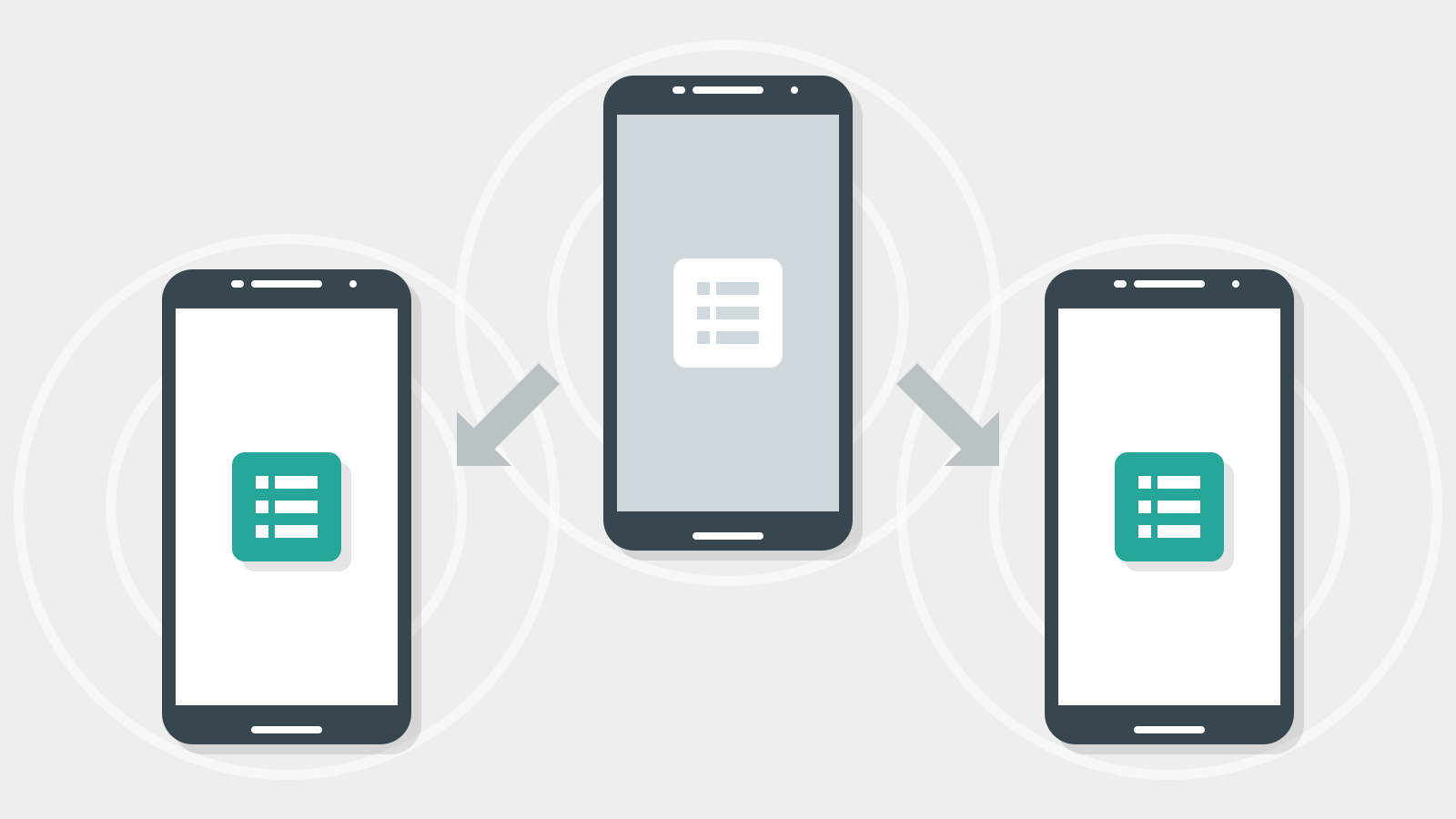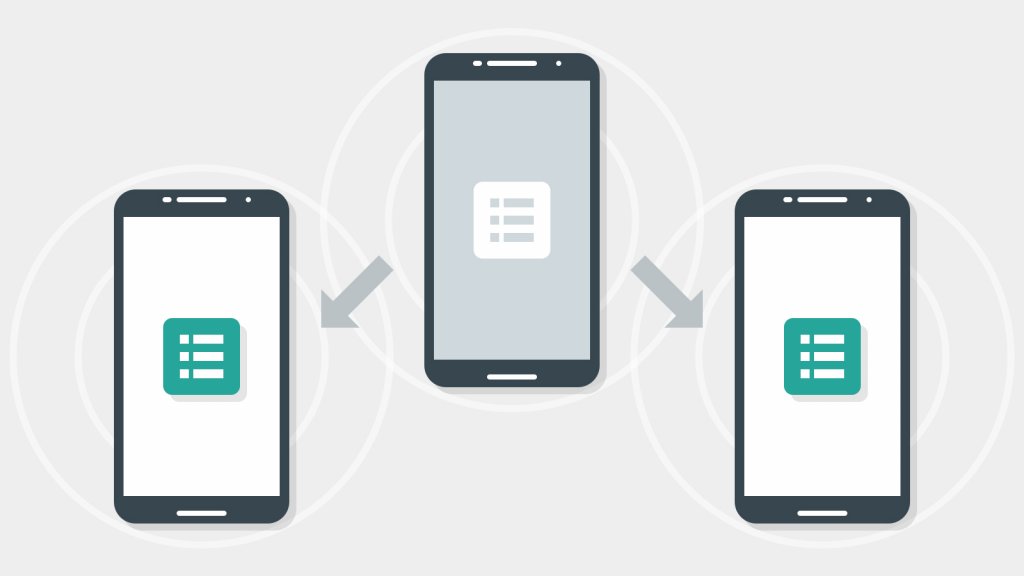 Approximate location
With a new Approximate Location option, Android gives you even more flexibility. Users may now select whether to grant accurate or approximate location data when apps request it. Users can alter the location precision of an app at any moment by going to Settings.
Other features of Android 12
Summon Google Assistant easier by power button while holding down the mobile.
In Android 12, a new built-in remote is now standard, so you can use your phone to navigate through your favorite shows if you have an Android TV or just a Chromecast.
The new Car Key feature allows you to use your phone to unlock a compatible smart car. You'll be able to unlock, lock, and even start the car with your smartphone.
Android 12 uses UWB (ultra-wideband) technology, which allows you to walk up to your car and have it unlock automatically. You'll also be able to grant others digital access to your vehicle. This allows you to lend your car to a friend without providing them a real key and allowing them to use it for a limited time.
Google's password manager is also getting a redesign, with cross-platform integration across all of your Google apps and devices.
Photo modes will support AVIF, a new compression standard that is similar to JPEG but with greater quality.
Android 12 also tries to improve the speed and responsiveness of your device. Google claims that it reduces the CPU time required for core system services by up to 22% and the system server's utilization of huge cores by up to 15%. This will result in longer battery life.
The new update will have more accommodations for third-party apps. Third-party app stores now require direct user authorization to manage and update programs in their platforms, but it appears that this move will allow them to do so directly.
Compatible Devices for Android 12 Beta 1 version
The followings are the compatible devices for the Android 12 Beta 1 version. The download links are provided along with them. Otherwise, we will provide you a way to enroll with the new update. If your device is eligible, you can now download it, use the update, and send feedback.
ASUS
Google Pixel
Android 12 is available for Pixel 3 and above versions. To get a list of your eligible devices, sign in to your Google Account. You can start sharing your opinions about Android 12 with us straight from your device and by joining the Android Beta Program Reddit community after you opt-in and accept the Android Beta Program Terms of Service.
OPPO
Only support for Oppo Find X3 Pro CPH 2173 model. Also available for a limited number of countries.
Realme
Android 12 Beta 1 version is compatible with the Real GT model. First, you have to upgrade to the Realme UI 2.1 version to get Android 12 Beta 1. You can find both the links on the official website.
Sharp
The Android 12 Developer Preview Program is only available for AQUOS.
In your Android device, go to the above link and put a tick on the I agree on the License agreement. Then you will be eligible for the download. Remember that you have to enable the Install Unknown Apps option on your phone settings before installing the update.
TECNO
TECNO CAMON 17 is available in this development program.
TCL
The update is available to download in TCL 20 Pro 5G.
Vivo
You can get the developer version of Android 12 for Vivo iQOO7 using the following link.
Xiaomi
Your developer is highly recommending you back up your data before downloading the upgrade. Anyway, the models and the download links according to the model are given below.
ZTE
To get the Android 12 Beta for your ZTE Axon 30 Ultra 5G, click the link below. Please note that ZTE will deliver OTA updates once installed, not Google.
In this article, we have provided you with all the features of Android 12 and the compatible tools for the development version of it. But remember that this is a Beta version of this update. So there may be errors in this system. In case if you had any second thoughts about having the Android 11 version again you may find the relevant links on the official websites of your devices.
Author of Get Basic Idea – The Knowledge Base / Bachelor of Technology – BTech, Mechatronics, Robotics, and Automation Engineering.