Chloe Ting's 2021 Summer Shred Challenge: Workout Review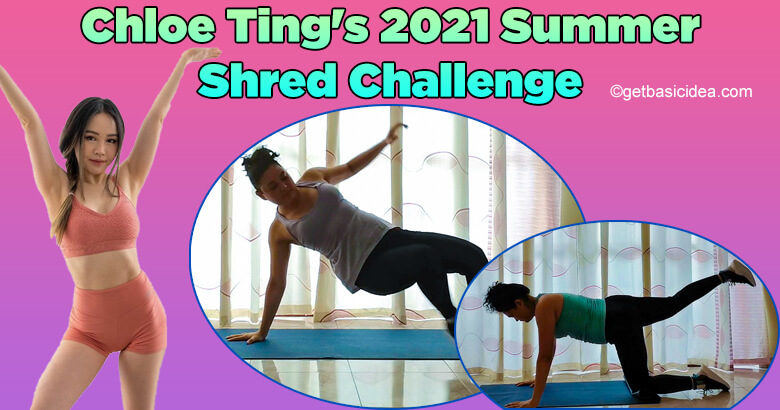 One advantage of staying in lockdown because of the pandemic is that we have no excuse for pushing off a workout. Well, at least for me. I've always been a fan of trying different workout routines and discovering new ones. So I thought to start trying out a series of challenges. To make it fun and exciting and also write a workout review of it. Would you like to see the results? Read through to find out!
I've done Chloe Ting's workouts before but never really recorded any of it from the start. Below one was the Get Abs in 2 WEEKS challenge I did last year in March.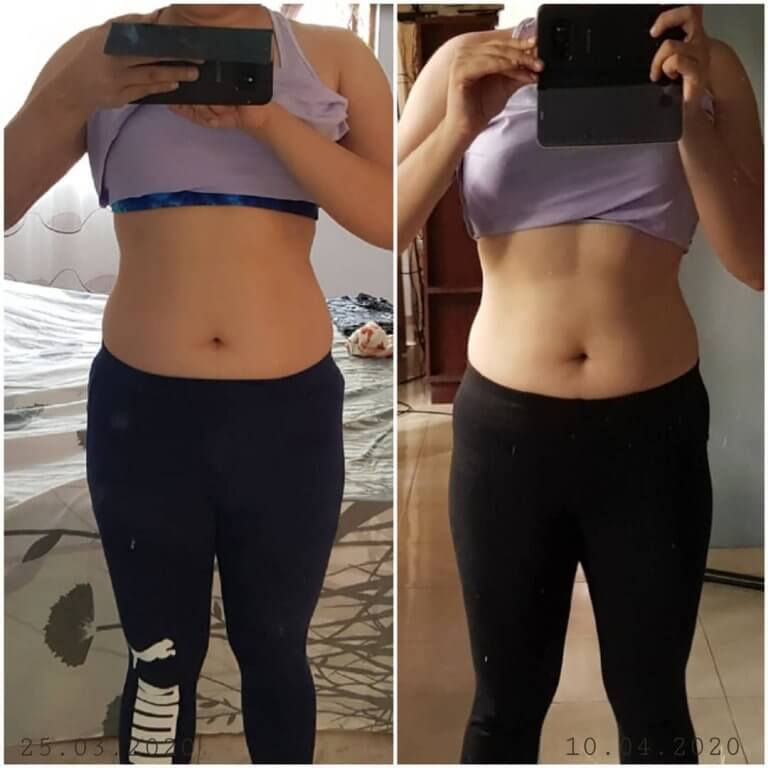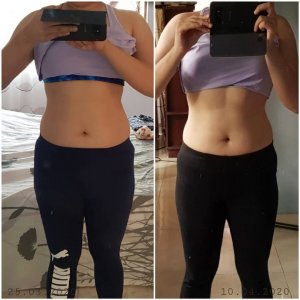 I was pretty happy with the results as I always wanted to have a bit more visible abs.
When I saw that she had released a new Summer Shred Challenge I just had to do it because I haven't done a challenge that lasted for a month. And since I did see a change previously, I wanted to see what the new one will bring.
For those who don't know who Chloe Ting, she is an Australian fitness influencer and Youtuber. She posts free home workout videos that she uploads on her youtube channel. Her videos garner millions of views, the highest being the "Get Abs in 2 Weeks Workout Challenge" which gained 372,425,964 views on Youtube and counting. She also posts some recipes you can try out on her Instagram & website. 
Her workout programs include HIIT, strength training, full-body, cardio, and many more. The duration is usually 10-20 mins a session. All you need to do is put your workout clothes on, grab your yoga mat and start. With little to no equipment, you can do her workout anywhere.
I like how she includes a low-impact version in some of her videos. It makes it easy for beginners to follow to build up strength for the high-impact ones.
Stuck at home because of lockdown again, I decided to do another challenge and share it as a workout review. Let's see how it went.
About the Challenge
The summary of workout Program – 2021 Summer Shred Challenge.
For how long – 28 days
Videos per day – 3 to 4
Duration – 10 to 20 mins
Workout Review
Day 1
Aside from the 3 – 4 exercise videos a day, there is also an optional warm-up and cool-down video. The routine is the same for all 28 days. You can do those or your variations.
I always like to do a warm-up before I start my exercises. So, throughout the whole challenge, I just stuck to hers. It was a workout itself. Sweat always starts to build up halfway through.
The first routine HIIT Cardio. Sweat pouring out by this time like a fountain. I choose to do all the low-impact versions for the first few days to adjust to the routine and gradually level up. Towards the end, it gets a bit challenging, but it was a good calorie burner.
Up next the ab workout. Halfway through felt like taking an eternity of breaks. My invisible abs sure did start quaking by now. I always have a tough time working on my abs.
The third workout is another 15 min full body HIIT. Feeling tired by the end of it but pushed through.
A cool-down to finish it off. It felt relaxing. Stretching exercises to relax your muscles. That was it for day 1.
Day 3
Feeling stronger but also a bit sore in some areas of my body because of the previous 2 days. Time to get my booty in shape.
Day 4 – Rest Day
Every 4 days and sometimes 3, there's an active rest day. On those rest days, I do some light cardio of my own.
Day 5 – 9
I feel much adjusted now and strong to finish the workouts. Since some of the routines repeat themselves on alternate days, I've gotten the hang of it. So it gets easier to do. I can't deny feeling so bored on some days doing the same thing.
Day 10 – 28
I happily completed the whole challenge without missing a day and only taking rest days as mentioned.
Yays and nays
What I like about this challenge was that I felt my upper body strength build-up. Especially my arms, they felt much strong and look slightly toned. I used to hate performing lunges. There was quite a lot of it in her routines. But I gradually got used to it. I love lunges now!
I learned to take my time, focusing on doing the workouts in the right form instead of rushing to keep up with her pace. Also, doing it the correct way is far more effective and safe than just trying to get over it.
What I was not a fan of was getting down on all fours. For those having weak knees, it's best to wear some knee pads or place a soft form underneath. There is also a lot of pressure you put on your wrists in some exercises. So that was a bit uncomfortable. I wore fitness gloves which helped.
Results
I took measurements at the start of day 1 and retook the same on the last day. Below are the results: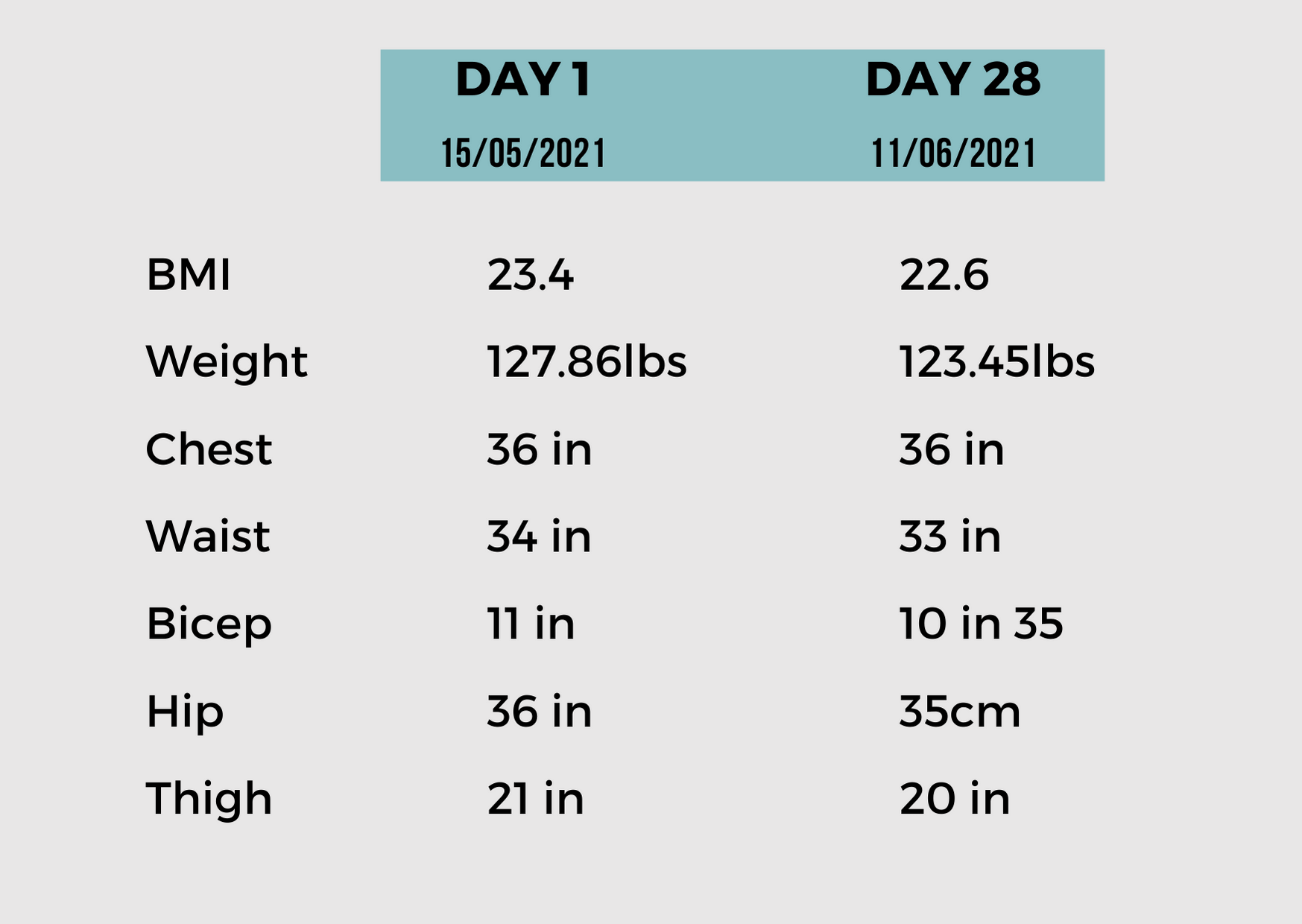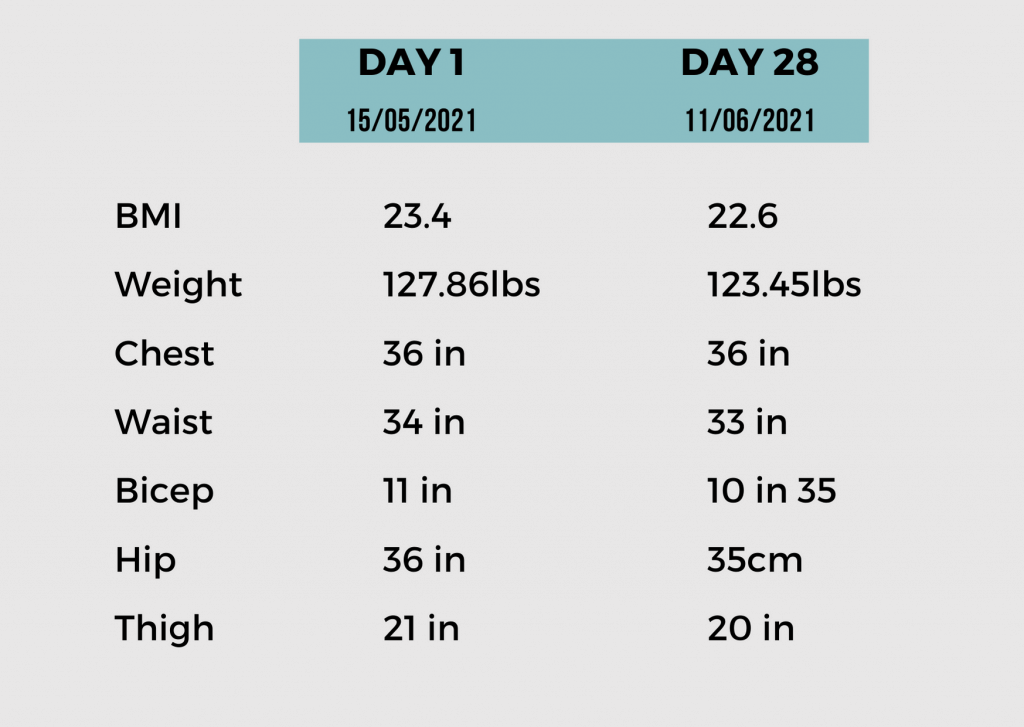 As you can see just a slight difference in the figures.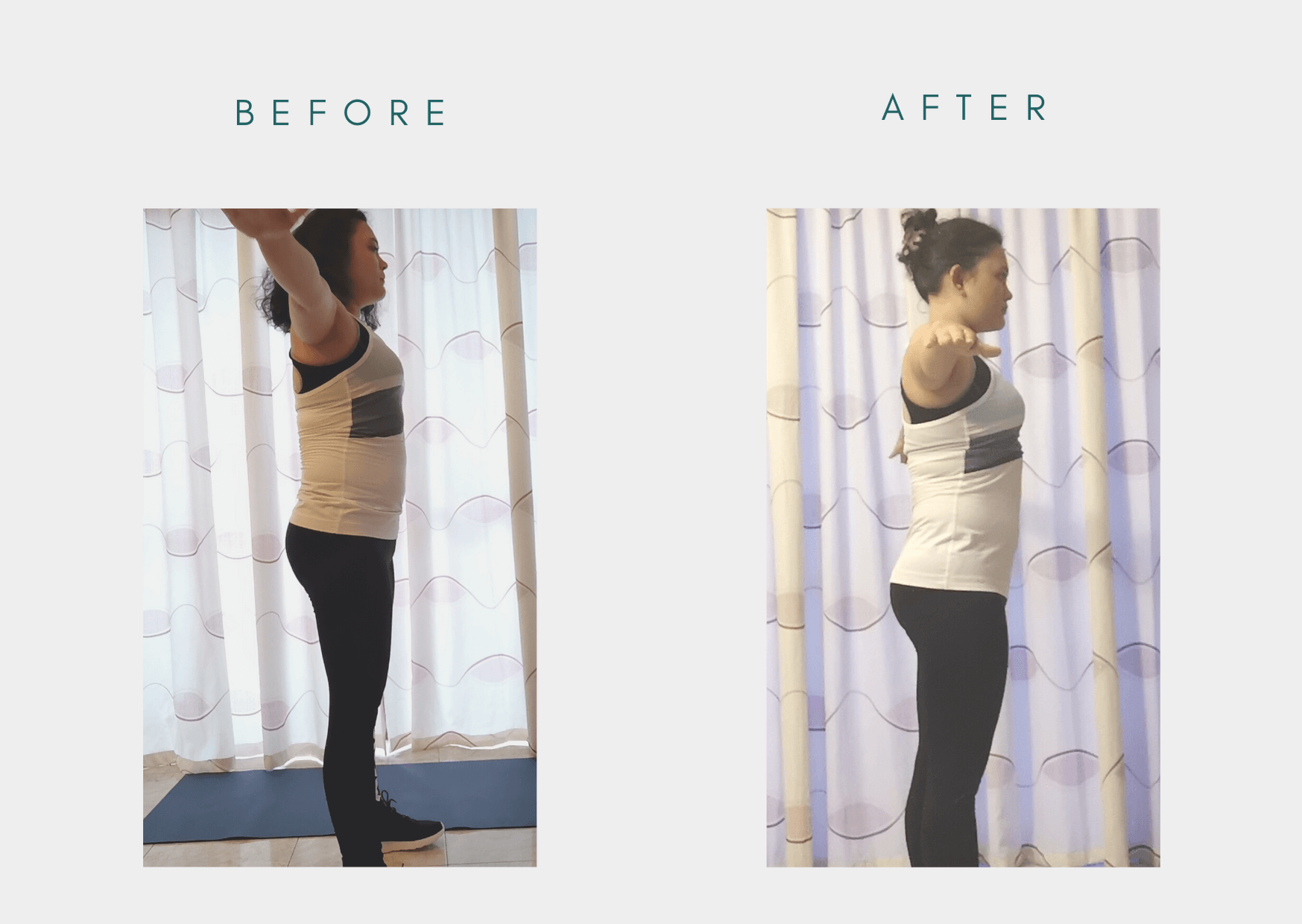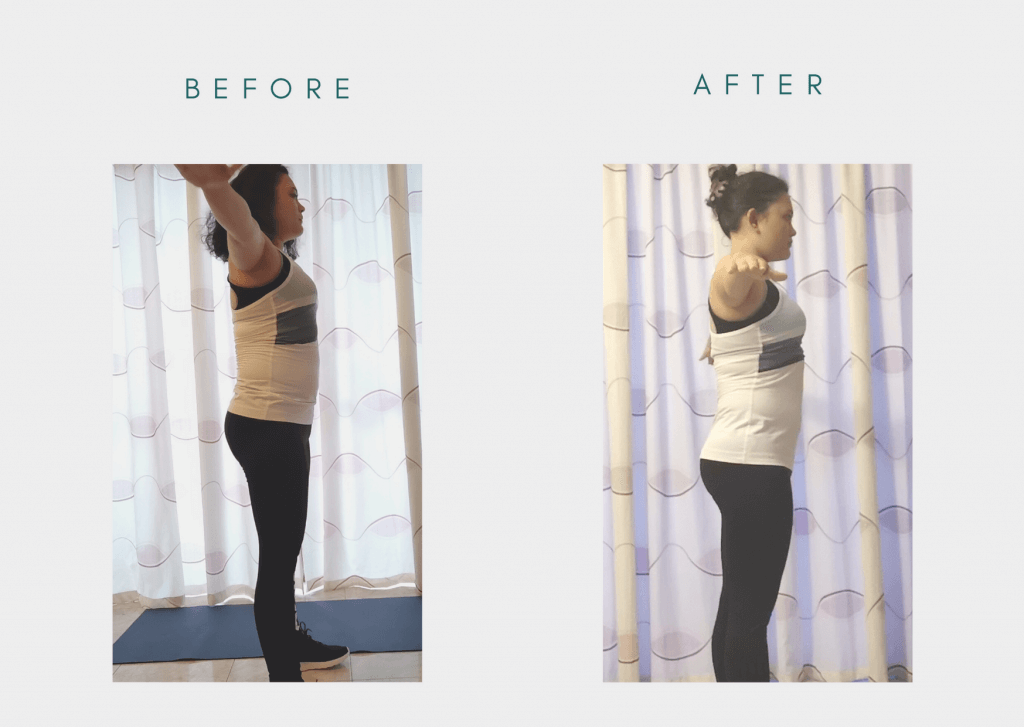 Not very visible differences, but my glutes are much more toned.
My take
I did this challenge with no particular diet. I treated myself to a cheat meal at the end of every week. So I'm impressed with the results. It felt good. I'm glad I was able to do the workouts continuously. Overall it was a good program. You can feel yourself getting strong enough to follow her like it is.
As with anything, results take time. You'll definitely see them as long as you are consistent and determined to go through with it. If you thought of giving it a try, good luck and have fun! You can do it!
Until my next workout review, check out this Fitness Motivation blog to get you started on your fitness journey for improving health!
Author of Get Basic Idea – Knowledge Base.