How to Change Your Name on Facebook? | Facebook Help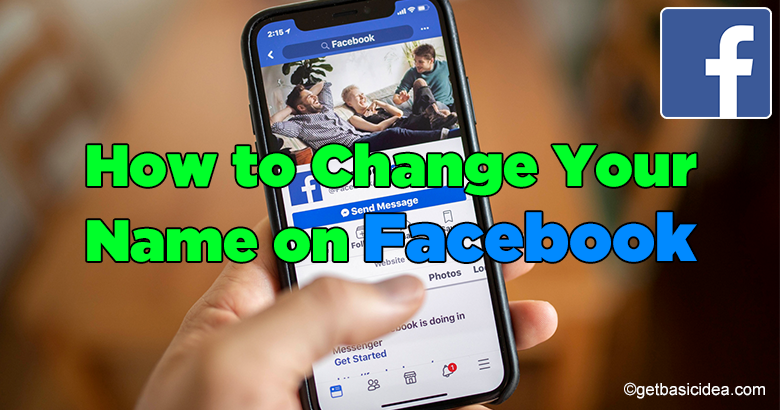 Facebook is the leading social network in the world now. It is often named the Social Media Giant. No doubt that almost all of us are having one or more Facebook accounts and pages already. As you have an account, maybe you are having several problems regarding your About information you provide. In case you want to change your name on Facebook, you have come to the right place to know how to change it.
You may be having an old Facebook account or a page and you wish to change its name because you are not very fond of it. Maybe you want to change your identity or hide it from others. Another case is that maybe you are having some sort of a page and you want to change the name of your name of the page. All these cases lead to one end. How to change the name on Facebook?
We will be talking about all the Name changing cases of Facebook step-by-step in this article.
Change your name on your Facebook profile
Click the top-right corner of your Facebook application.
Click on the Settings & Privacy.
Then click on Settings.
Under the General Settings, you may find Name settings.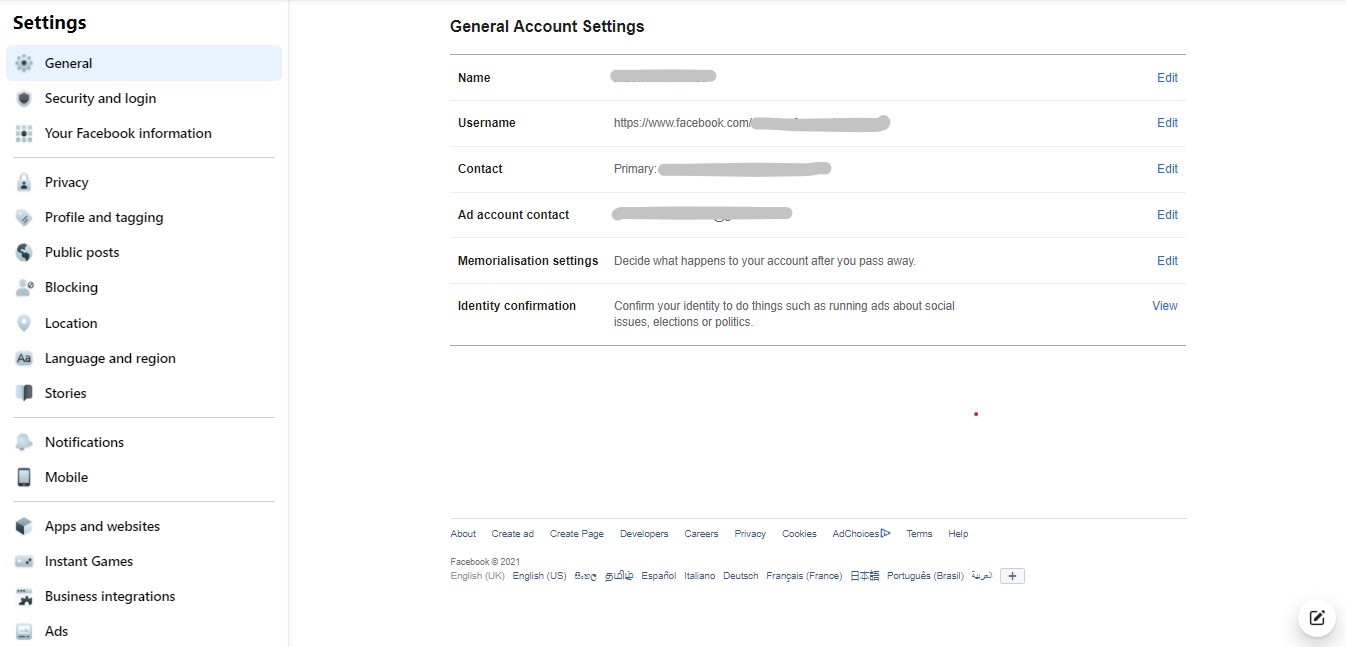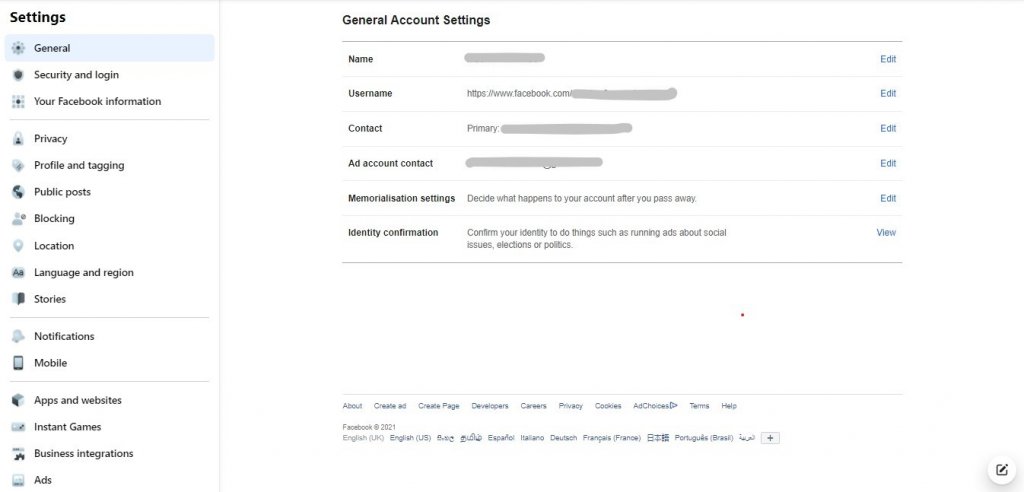 Then click the Edit button.
Now you can change your name given in the Facebook profile.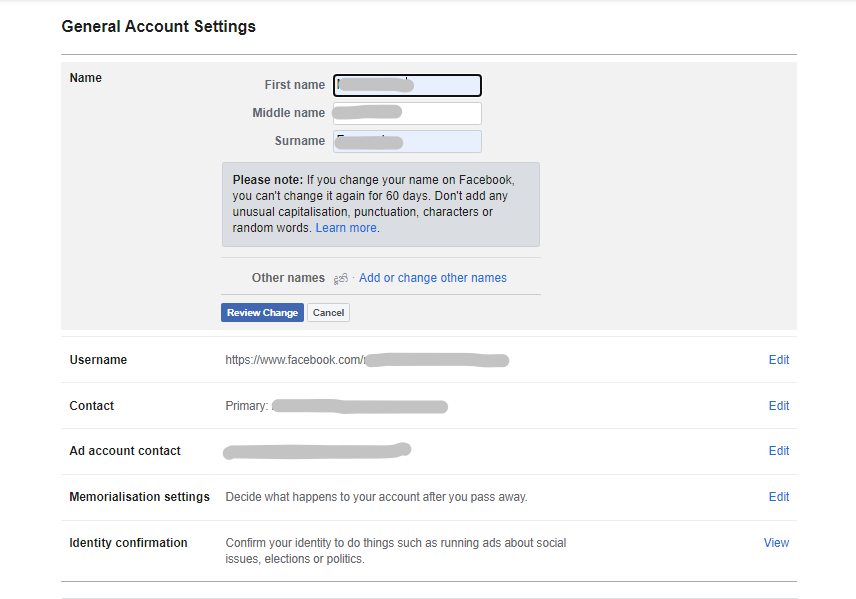 Once you are done click Review Change and give the password to verify. Then click Save Change and you are done.
Change the Username
Changing the username is simply like changing the name. In the General Account Settings section, click on Edit under Username. Then change the username according to your wish and click Save Change.
Change Name of the Page
Go to your page and click on More Dropdown.
Then click About.
After that click on Edit Page Info to change the details of the page.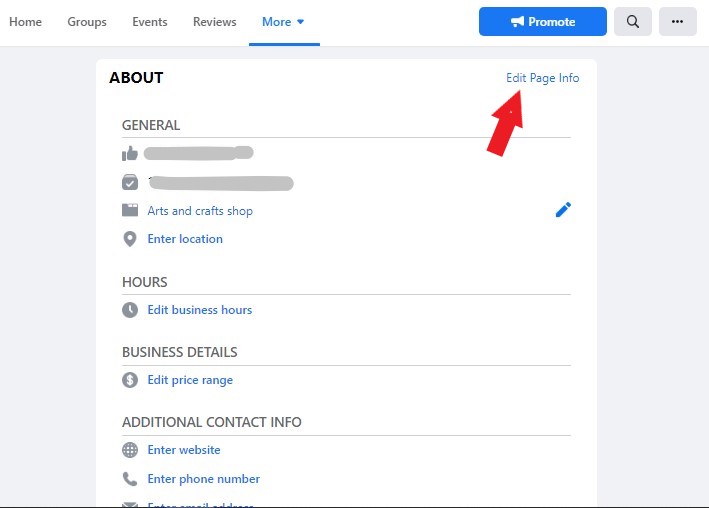 Now you can change the name of the page as you like and save it.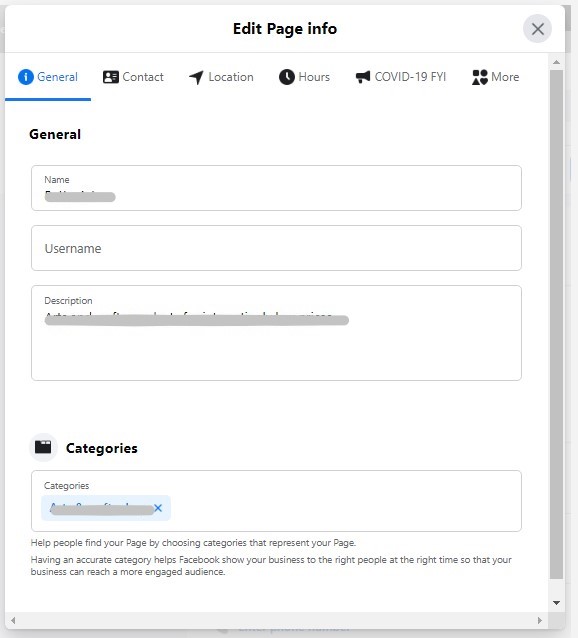 Change Username of the page
Go to your page and go to About.
Under General and Username click on Create Page @username or Edit.
Create the username as you wish.
Then click Create Username.
Change Business Name on Facebook
Many firms use Facebook to promote their business and for so many other business strategies. The simplest approach to ensure that your Facebook for Business page is well-received by clients is to give it a proper name. You may need to modify a business name on Facebook if you rename your company, change ownership, or whatever a change you made. Using simple steps you can do it on your own.
This is a bit different from the above method when you are not the admin of the page. In this case, you will have to request to be the admin. To make any major changes, such as a name change, you must change your Page Role to Admin. So that you can continue, ask an administrator to grant your permissions. Once it is done, you can continue to change the name of the page as your wish.
Author of Get Basic Idea – The Knowledge Base / Bachelor of Technology – BTech, Mechatronics, Robotics, and Automation Engineering.