How to Clear Cookies on Android?
Browsers save information on websites in their cache and cookies. Clearing them solves certain problems, such as loading or site formatting problems. You may choose a variety of options regarding cookies, to delete existing cookies, allow or block cookies, and delete specific websites' cookies. So let's see how to clear cookies on Android.
What are cookies?
First, we will have a rough idea about cookies. The cookie is a small file that is stored on your computer. The website is used for tracking visitors to store the information of the user. This information may include username, the interests of users, Password Remember Option, etc.
By saving browsing information, you can improve your online experience. Cookies enable sites to keep you logged in, retain your site preferences and provide you with local content.
There are two types of cookies.
First-party cookies – The site you are visiting has been created these cookies. The website is displayed in the address bar.
Third-Party cookies – cookies that other sites created. Some of the content you see on these pages, such as ads and images, is owned by these sites.
Nevertheless, these cookies have some benefits.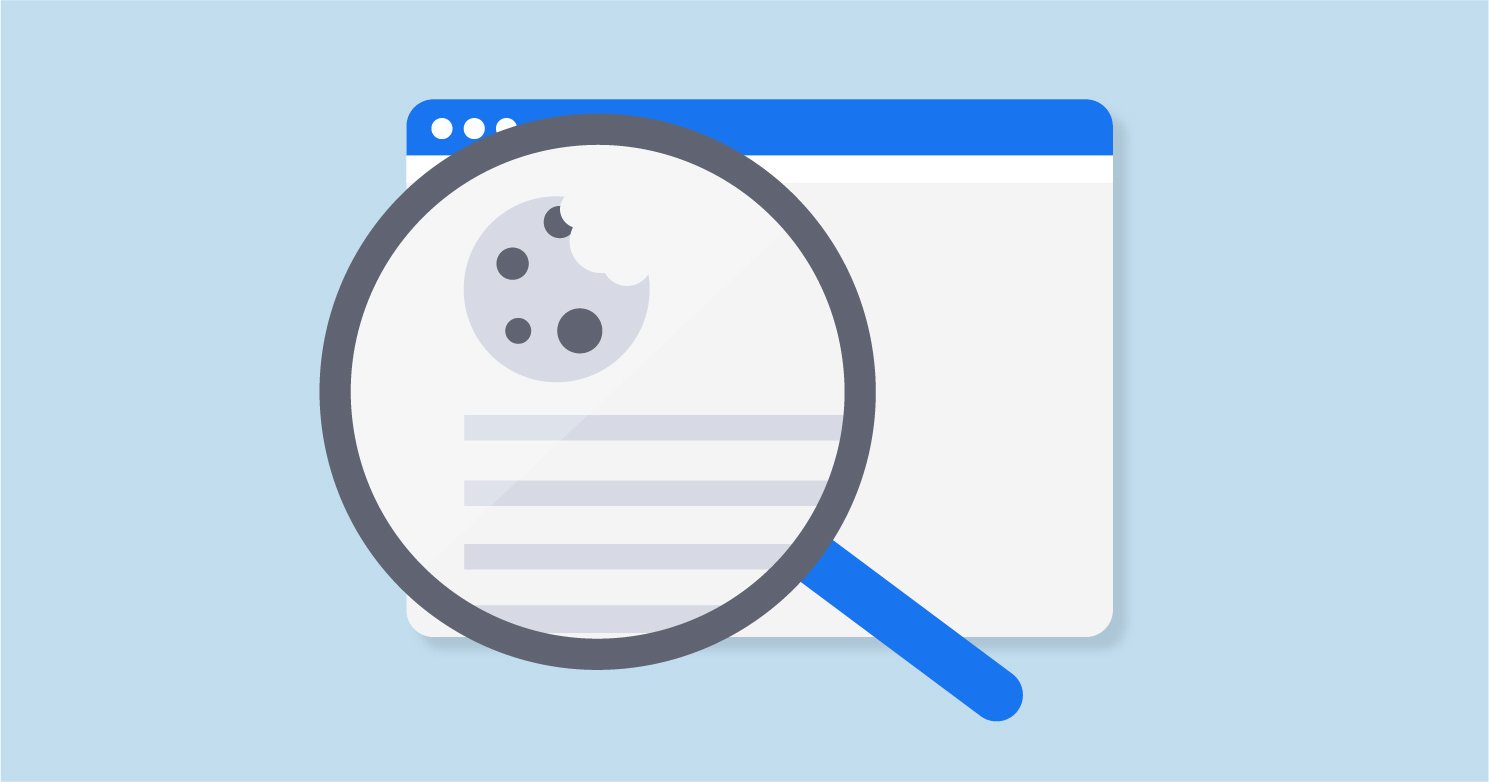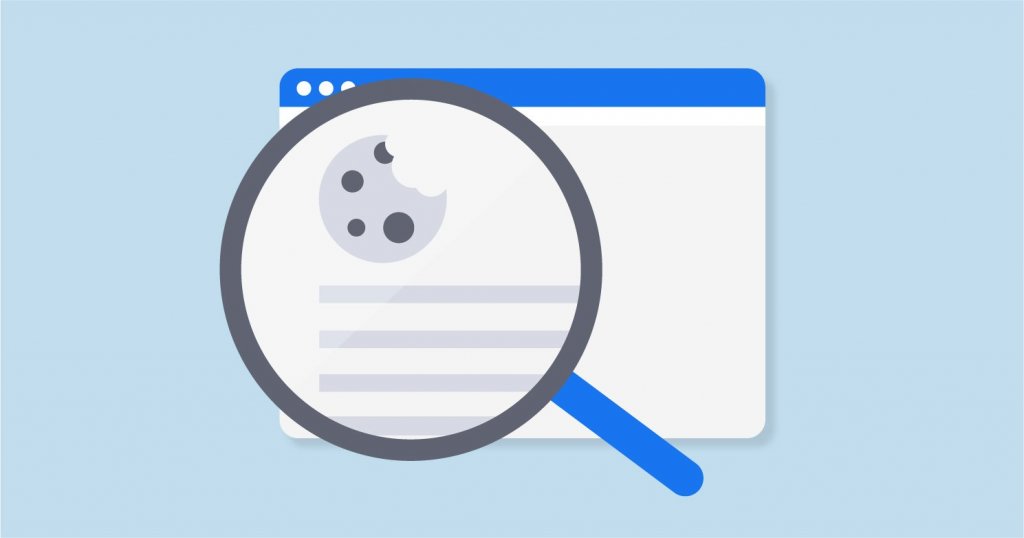 Make browsing the internet faster and easier.
Allow websites to know who you are.
Tailor your browsing experience based on the previous visit.
Some websites customize site information based on your location.
You do not need to provide the same information again and again.
Clearly, you have a rough knowledge about cookies. Besides, it's time to go straight to learn how to clear cookies on Android browsers.
Clear cookies on Android
Without a doubt now you have a good idea about cookies. For your ease, this article will divide the methods of clearing cookies into parts. This article mainly focuses on the most used Android web browser, Chrome. Clearing cookies differ from browser to browser, but not in a great deal.
Clear all cookies at once
Open the browser on your Android phone.
Go to Settings.
Tap Privacy and then Clear Browsing Data.
At this time, you can choose a time range. If you want to delete all the cookies available, choose All Time.
Now check Cookies and site data. Uncheck all other items.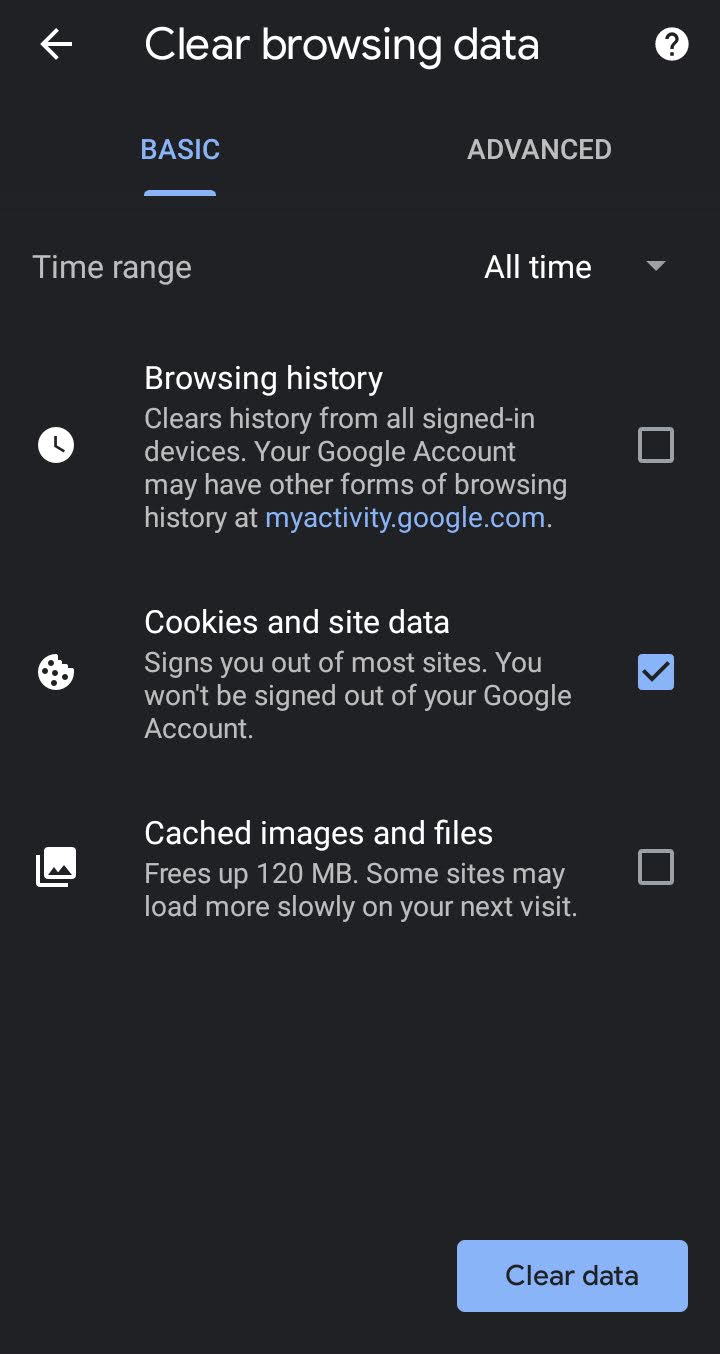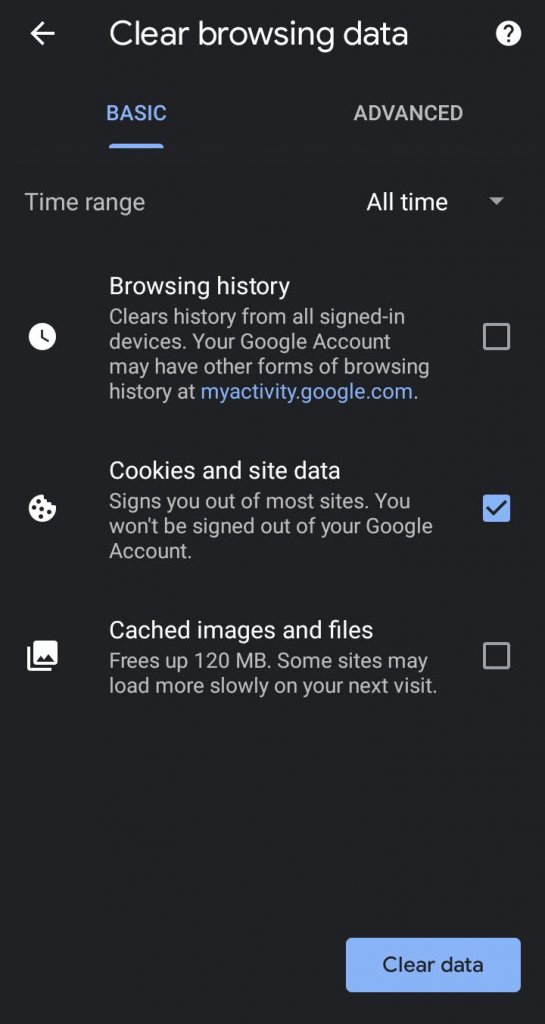 Then click Clear Data and Clear
Block cookies
You can block cookies saved from websites.
Go to Settings of the browser.
Then tap Site Settings.
Then go to Cookies.
If you want to block all cookies select Block All Cookies from there.
Block cookies from other sites
Cookies from sites that you visit can be allowed and cookies from other sites can be blocked.
To do this go through the same path described above. Then select Block third-party cookies.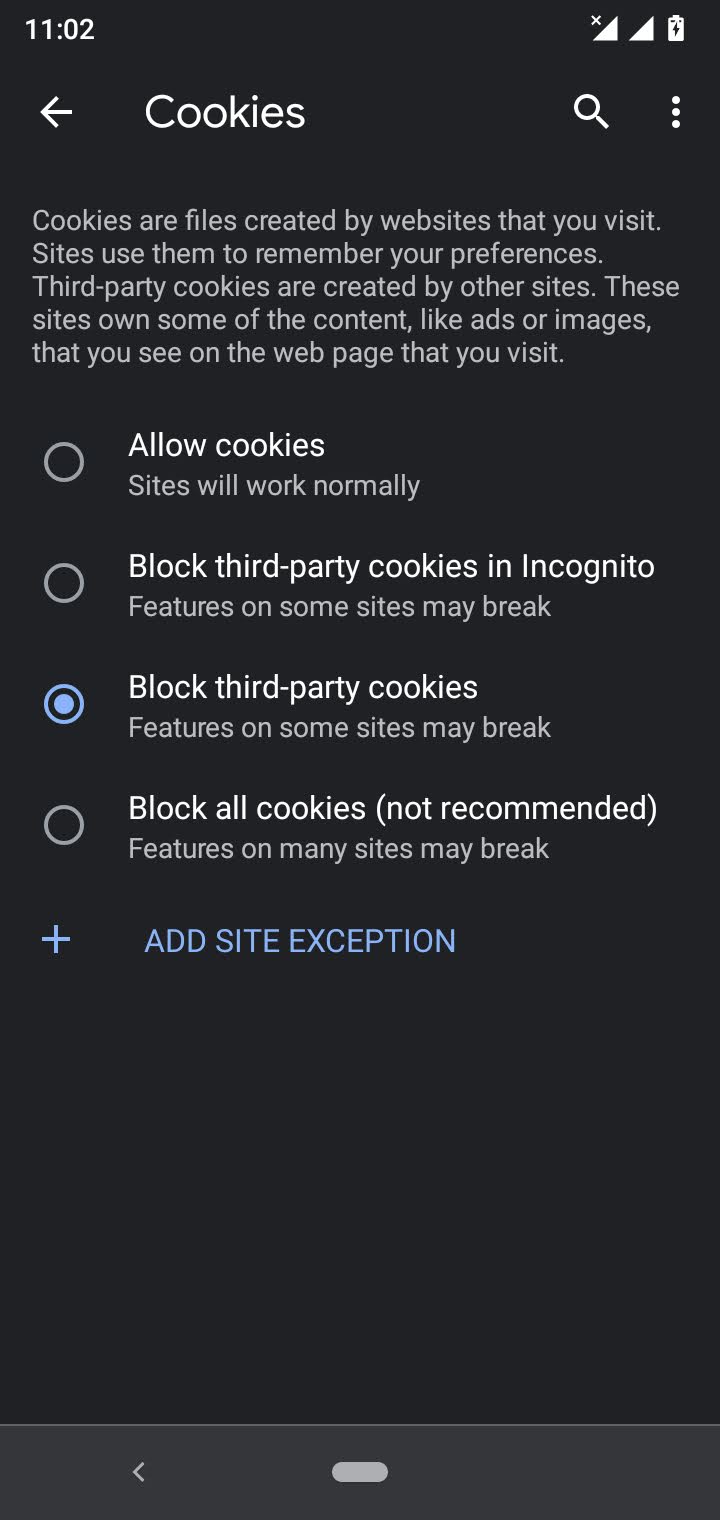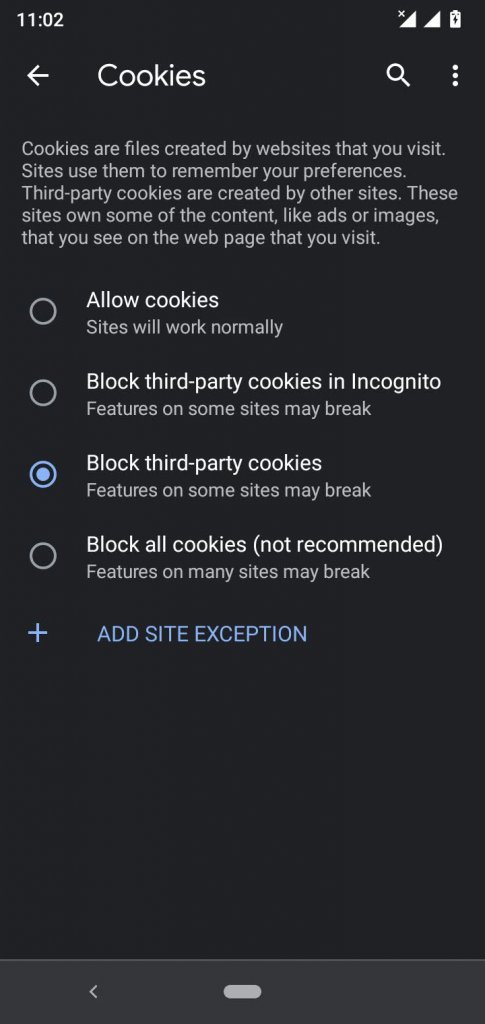 Clear cookies from a single site
Go to the website you want to clear cookies.
Tap More and then click the Info button on the top right corner.
Click the Recycle bin or the Delete button next to the number of cookies in use.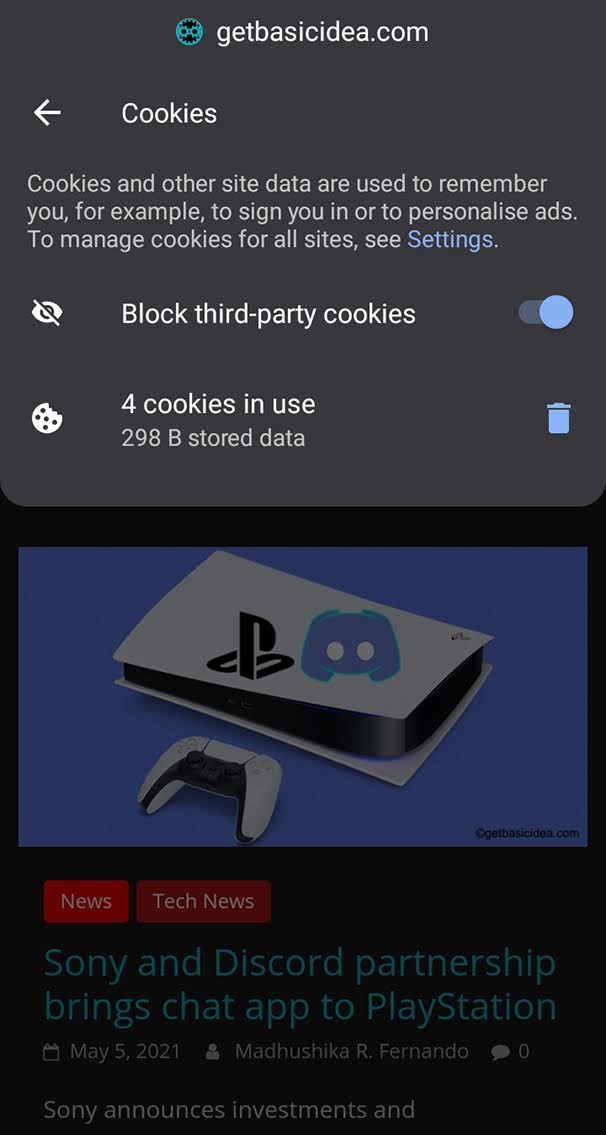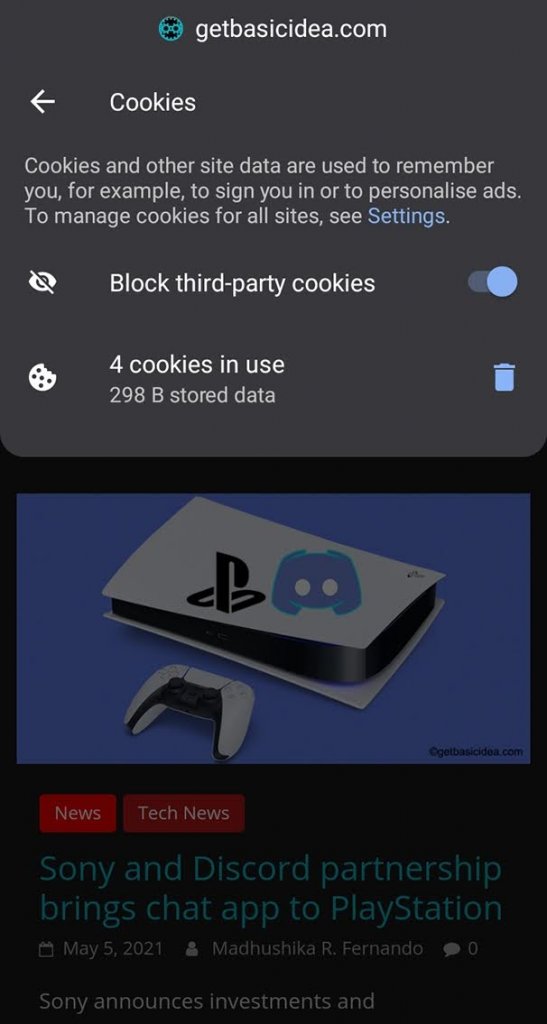 These are the methods you can use to clear cookies on your Android device according to your wish. Now let's focus on what happens after you delete cookies.
Some settings would be deleted. Therefore, if you have signed in to a site, you may have to sign in again after you delete cookies.
Some sites will load slowly as they have to load their contents again.
Author of Get Basic Idea – The Knowledge Base / Bachelor of Technology – BTech, Mechatronics, Robotics, and Automation Engineering.