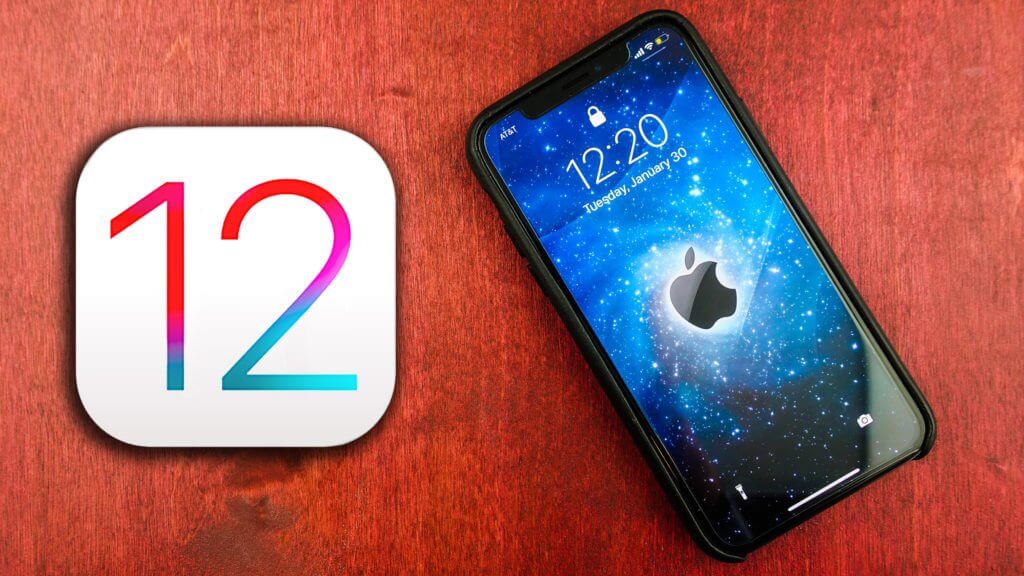 iOS was released to the public on 17th September 2018. It is the twelfth and current major released of the iOS mobile operating system. It was developed by Apple Inc. It is similar to iOS11. But include some features than iOS11. Such as security updates, battery life improvements and additional functions within native applications. It focuses on quality improvements and performances.
History
On 4th June 2018 Craig Federighi introduced at the Apple Worldwide Developers Conference. After the keynote presentation, first developer beta version has released. It was released three weeks after on 25th June 2018. On 17th September 2018, version 12.0 was initially released.
First beta of iOS 12.0
The major renovate to the ios operating system is ios 12 which introduced teasing new features like Group FaceTime, new animoji, local multiplayer shared AR experiences and a Memoji features. Memoji feature designed to let person creates a personalized Animoji that looks just her/him.
It gave a chance to understand and manage the amount of time that they are spending on their ios devices through screen time feature. Further you can use Animoji,stickers and text in FaceTime and messages app.
Talking about Siri, it has been developed to allow Siri to work with any app with Siri shortcuts.
Under the hood developed to ios 12 will make device more responsive and faster, camera with up to 70 percent faster and up to 50 percent faster keyboard.
At that time, ios 12 beta had allowed to download to only registered developers. After ios 12, there will be updates also. By the way ios 12 was available on all devices able to run ios 11.
Update of iOS 12
This is the first update of ios 12. On 8th October 2018, it was released. There was a bug that caused iPhone XS to stop charging using a Lightning cable if the device is in sleep. It mainly fixed that bug.
This was released on 30th October 2018. This update included more features. Such as new emojis, L3/R3 button support for MFi controllers, the group FaceTime feature, the capability to use an ESIM on the iPhone XS, iPhone XS Max and iPhone XR and updates to the Measure app.
On 5th December 2018, it was released. It fixed bugs. This update included support for HomePod in China and Hong Kong. There was a tactual touch for the iPhone XR. It works like 3D touch in the iPhone XS models.
On 17th December 2018, it was released. There was an iPhone only update. It was fixed bugs with eSIM activation. This update continued to use on iPads and 6th generation iPod touch.
On 22nd January 2019, it was released with important bug fixes patching that all known as security vulnerabilities.
On 7th February 2019, it was released with bug fixes regarding group face time.
On 25th march 2019, it was released with updated 51 security fixes and news app. this update support for the 2nd generation Air Pods also. It also patched the hyphen bug.
On 13th May 2019 it was released with new features for new Apple TV app. it made a updated improvement to the app itself.
On 24th may 2019 it was released and fixed bugs with VoLTE and a fix for iMessages. That is iMessages showing up in inbox even when turned off.
On 10th June 2019 it was released to especially iPhone 8 plus. There was a bug in the Portrait mode.
On 22nd July 2019 it was released with capability to wirelessly data and migrates directly from an old to a new iPhone during setup and security fixes. This update included new features to Apple News and a security fix for the Walkie-Talkie on Apple watch.
Performance and features of iOS 12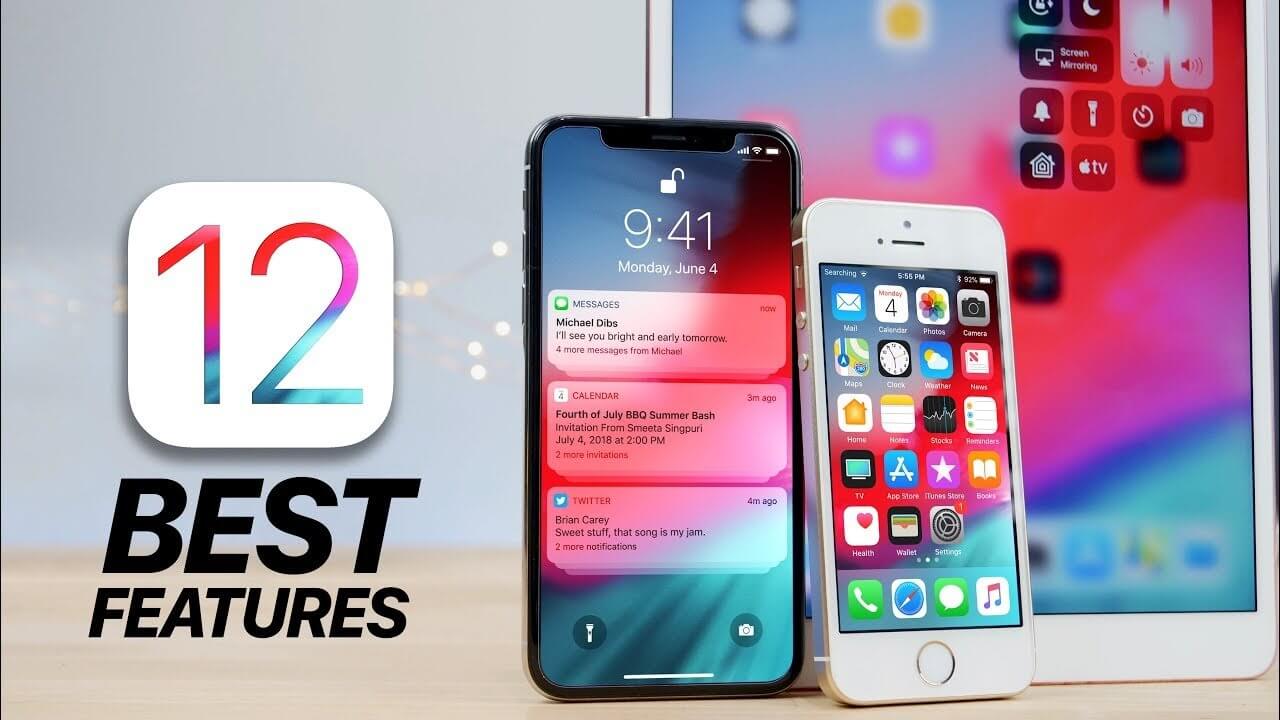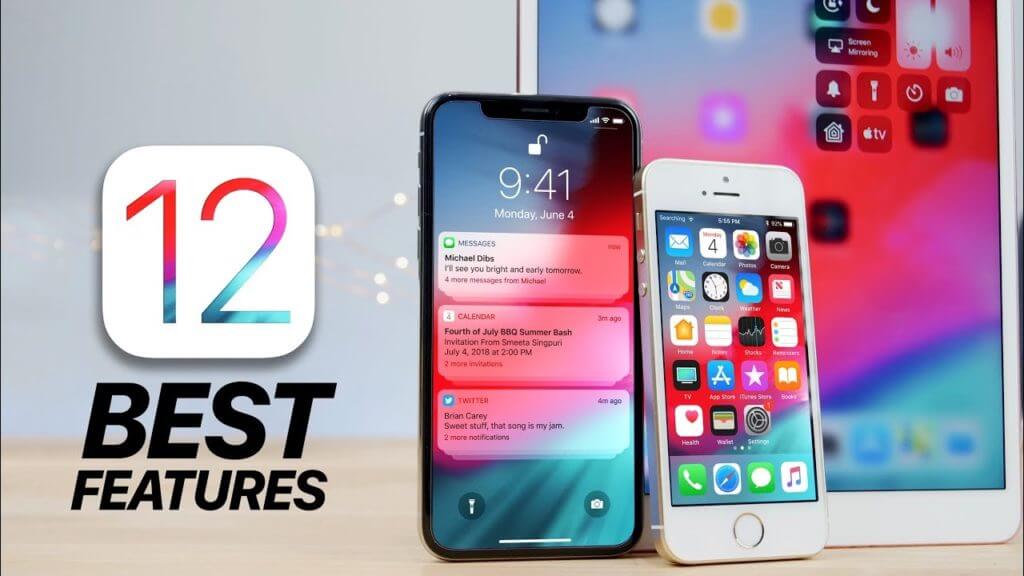 There were performance optimizations made in order to speed up common tasks across all supported iOS devices.
Screen Time :
this is a new feature in iOS 12. It records the amount of time a user spent on the device. It displays amount of time that user used particular apps, amount of time the user used particular categories of apps (ex: games) and number of notifications has received.
It provides blocking to limit usage of apps with time limitations and set other restrictions on purchases or explicit content. It replaces parental controls in the iOS settings app, but adults can use them to limit their own usage. They are can be used with or without passcode. It helps to make a useful reminder of usage goals.
Shortcuts :
It allows setting up shortcuts and automated actions. It means user can asks to Siri to perform using shortcut apps and then Siri do it. User can create phrase or type the actions what user wants. This shortcut app replaces the workflow app. it apple acquired in March 2017.
ARKit 2 :
It allows users to share their view with other ios 12- supported devices. It has capability to detect 3D objects as well. Additionally it allows full 2D image tracking.
CarPlay :
It can run third party navigation application now. (Waze,Google and Maps etc)
iPad :
Now it included Voice Memos and Stock apps. Control center from the app switcher. It can be opened with a swipe down on the top right corner. It introduces iPhone X style gestures across all iPads running iOS 12.
Keyboard :
The track pad mode which allows the user to freely move the cursor is enabled by long pressing the space bar on devices without 3D touch.
App Switcher :
IPhone X and later devices have gesture navigation and no home button. Without press buttons, user can force quit applications by swiping up from the bottom of the screen.
App Features of iOS 12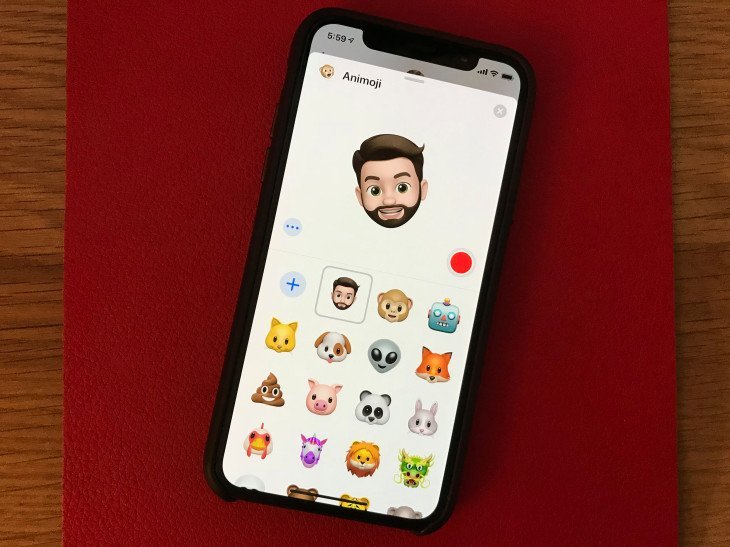 Talking about the app features, there so many features in IOS. Among them messages, FaceTime, Measure, Photos, Notifications, Do not disturb, voice Memos and stocks, Apple Books, safari and Maps.
It updated to intelligent tracking prevention. It allows the user to disable social media "Like" and "Share" buttons.
iBooks renamed as Apple Books. It was redesigned with five new tabs. They are Library, reading now, book store, search and audio books. It is similar to Apple Music.
They are supported on iPad. It has newer design also. Stock has been united with Apple News to show financial and other related news.
It has been totally modified with four new tabs. They are photos, for you, albums and search. For you tab is for "memories" which is used in iOS 11. It makes photo editing suggestions, sharing recommendations, creates short length video collages and featured photos from a specific day. In "Search" tab has included Artificial intelligence and Machine learning features. Through this technologies user can view photos by place and categories. (ex: animals, vehicles and objects etc.)
This app also announced during the Apple worldwide Developers Conference in 2018 .Measure allows to users to measure objects by pointing the device's camera at them. It is a native AR application. It allows to user to take real objects' measurements.
It supports for Animoji(Animojis that are including animated emoji. When we respond to facial expressions via the iPhone X camera, it animate to various 3D animated emojis which can be sent as a video file with sound.), Memoji(when animoji joined by 3D avatar feature called Memoji.) , text and GIF effects similar to social media applications in the message application.
iOS 12 messages introduces a new type of customizable Animoji called Memoji. Through Memoji that users can create a 3D character of themselves. There are some animojis has introduced by Apple. They are Koala,Tiger,T-Rex and Tiger.
Advantages of iOS 12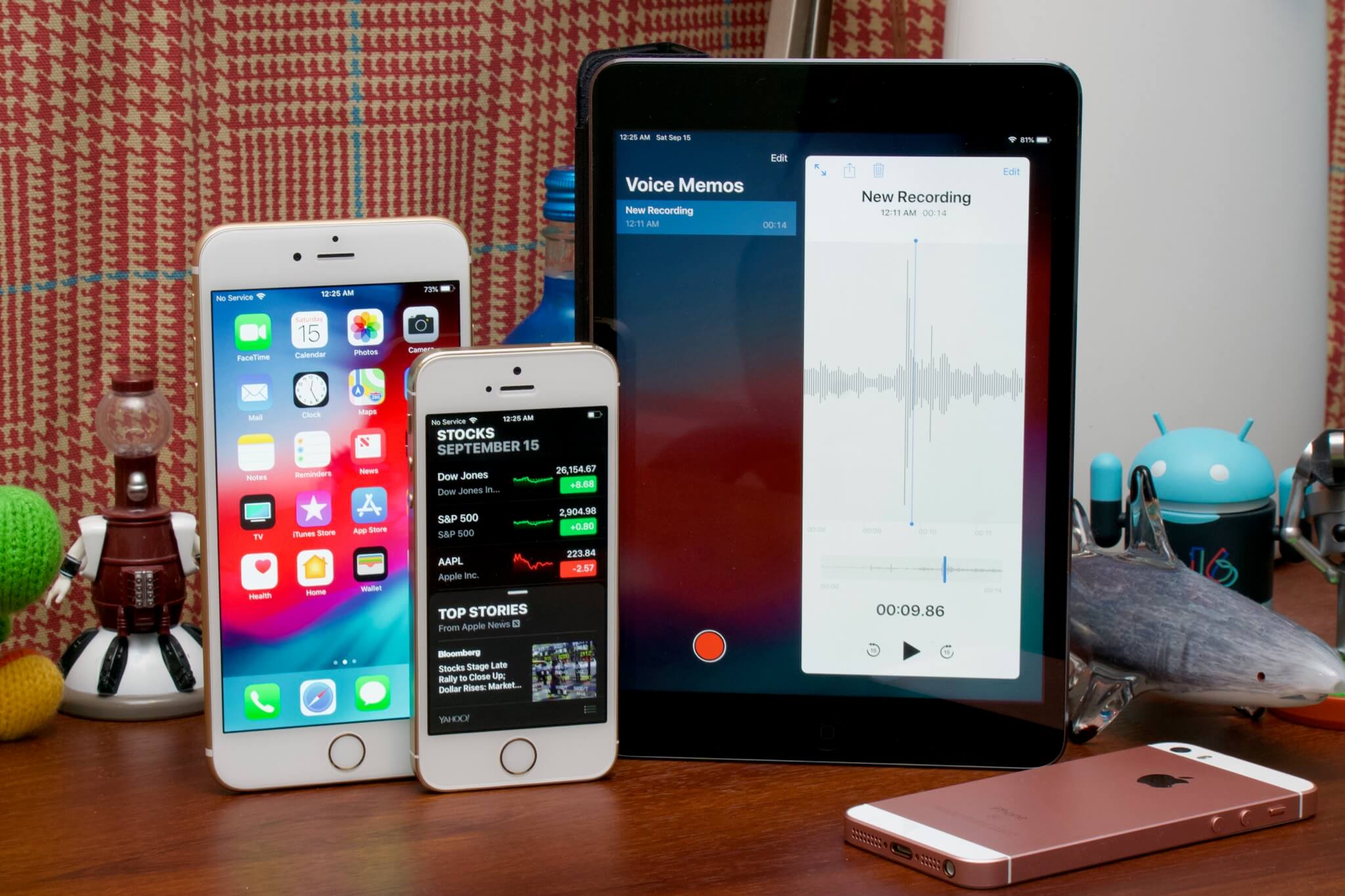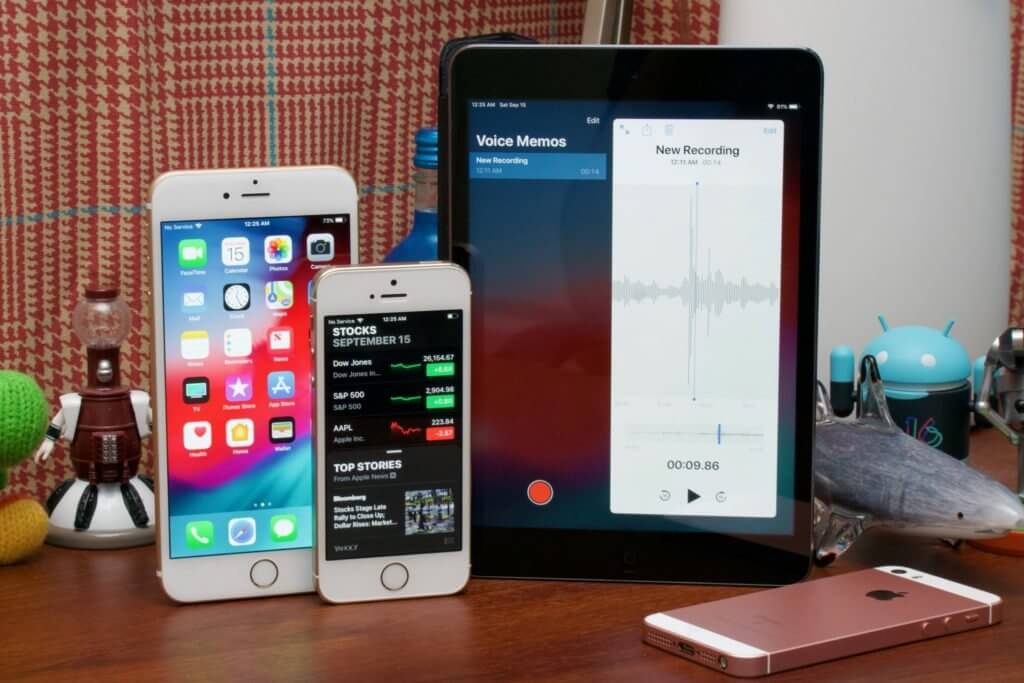 Productivity improvements
Speed and battery improvements
Apps will launch up to 40% faster, keyboard will 50% faster and camera will be 70% faster.
It shows how much time that users spent on the phone.
This is newly designed interface and new group call feature. It is better than calls being limited to two parties and users can make group calls up to 32 parties. This is very useful to business world. Because face time app is eliminating the need for (and cost of ) additional third party apps.
Work life balance improvements
Do not disturb during bed time
It hides notifications until the morning. Users can control how notifications are displayed. When someone wants to give the particular app to lower priority, they can force to app deliver them without making vibrations and sounds. This feature also most helpful to business world to employee for their stress released.
Security improvements
There is a feature USB time out which is currently available in the iOS 11.4.1 beta also being rolled out. Through this feature what we can do is via the lightning. This feature also helps to business users to increase peace of mind for anyone with sensitive data stored locally.
Two factor authentication
This is for two-factor SMS code copying. When it is appearing as an AutoFill option once the text message arrives. It also brings some upgrades to the way passwords are stored securely through the password manager.
Privacy improvements
Both iOS 12 and macOS Mojave , safari blocks Facebook's Like and share buttons, other social widgets and advertisers from tracking you without permission. Safari prevents fingerprinting that is capability of apps like Facebook and Google to track individual users by identifying them through their personal set of browser configurations and plugins etc. safari users have default settings and therefore it is much less trackable on an individual basis.
Because of this most of these businesses are reviewing their policies around privacy and the use of cookies and other technologies.
Capability for ios 12
It seeks to extend AR beyond stand- alone AR apps and into safari, Mail and Messages. They are using a new digital object format, USDZ (Universal Scene Description). It will be supported in Adobe creative cloud suite.
Bridge between iOS and macOS
It emerged from WWDC2018 (Apple's annual Worldwide Developers Conference). It changes concerning a bridge between iOS and macOS. It just a hybrid one and called as iOS-macOS operating system. While ruling it there have been a plan for its UIKit . iOS UIKit frameworks have been adpted and added to macOS. There is a capable for iOS apps to run on macs across this hybrid operating system. It was a good news to business users, because macs and iOS devices and opens up interesting potential.
Grouped notification
Without disorganized notifications that bother user in the lock screen. It would be grouped them together based on the app or topic.
Other enhancements
There a feature that called Apple's in-car connectivity system. It just not limited to apple navigation via Apple maps. Users will access to third party navigation apps, likes Google maps.
Talking about Siri, it has been furtherance. Siri shortcuts allow that creates custom commands. It prompts Apple's automated assistant to perform a specific function or set of functions.
Disadvantage of iOS 12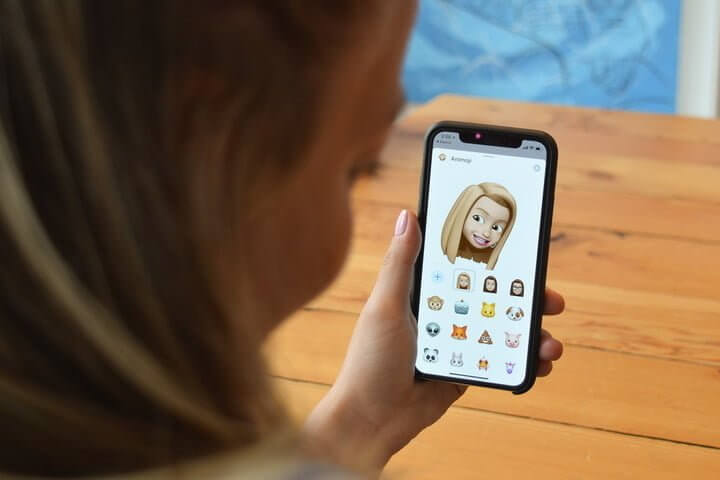 Get some problems after iOS 12 upgrade
When summarized of previous iOS updates by Apple, there were problems in first version. It brought a lot of iOS common problems.
Some functions not work some devices
New group FaceTime app could be a engrossing for a lot of people as well. But the group facetime video and audio is only accessible for iPhone 6 and latest iPhone. Group FaceTime can only reached in audio for other iPhones, iPad and iPad mini 2, 3.
There were some problems that users met.
Unable to check update and stuck on preparing update
Bluetooth issues
Apps quitting constantly
Alarm not working
Cellular data not working
Air drop not working
iMessage Bug
App store not working
Screen time not working
Data lost after updates
Unreliable Siri shortcut
Through this one user can sets their custom Siri shortcut. It can be easily set and activated.
Measure App could be unseen
Measure app was a great help for the users. It gives the measurement of walls and objects as well. But there was problem in it. It might be possible for user which it is hard to find. It is hidden to a random folder. If this problem is appeared, user can use search function to find the Measure app.
Conclusion
If user has so old iPhone devices this software update may not be suggested. Think, user updated to their devices for iOS 12, if their devices are iPhone 7 or above. It gets a really fast performance.
Admin of Get Basic Idea / Senior Solution Architect.