Android Google Pay | Easy payments with Android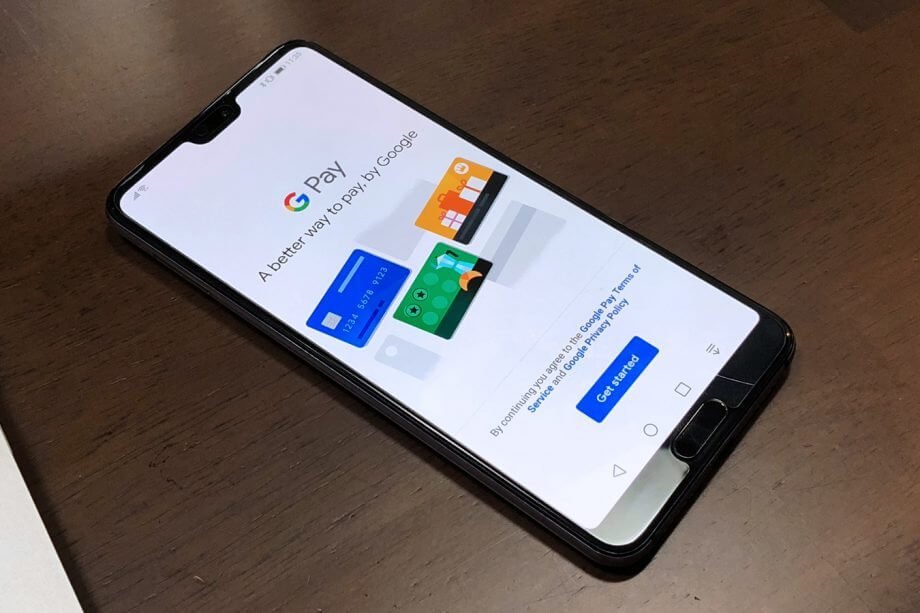 What is Google Pay (Android Pay) ?
Google Pay, We all know technology is changing rapidly. As a result we used to do get most of our service through online. We used to purchase most of goods through online as well. To do those things we need money. In real life we need a wallet. But today we do not need a wallet. We can do those things over digital wallet. Then it is time to say good bye to your wallet and hello to Digital wallet. If we have a mobile payment method, should we have a wallet anymore? Google pay also a digital wallet. Then it is time to find more things about Google pay.
Google Pay also a digital wallet. Google Pay stylishly called as G Pay. Formerly we called as Pay with Google or Android Pay which is developed by Google.
In 2015, it has been initially released as Android pay. But originally launched as Android Pay, it released at Google I/O. in 2011, Google wallet successor to and built on the base established. It used technology from the carrier-backed soft card. It was accepted at over 700000 merchants. Google wallet some app based peer to peer payments, for instance in Gmail. Not only is that it powered web based play store purchases. On 8th January 2018, Google wallet merged into Android pay and rebranded as Google Pay. On 20th February 2018, android pay has been updated design and displays a personalized list. In May 2018, they have added support for event tickets and boarding passes. Google pay got an e-money license in Lithuania on 21st December 2018. The licenses convey Google to process payments, issue e-money and handle electronic money wallets.
Who support it ?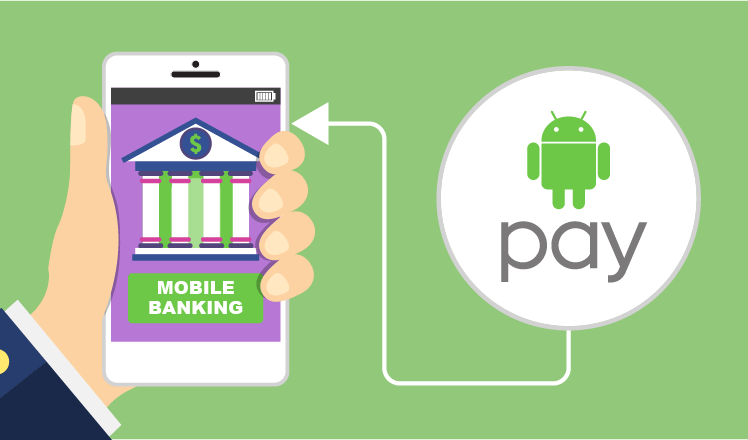 It has supported to android Lollipop 5.0 and above versions operating systems that include NFC. Google pay is available only in Canada, Australia, Germany, United Kingdom, united State, Poland, Italy and Russia for watches. But it is available in United States, United Kingdom, Singapore, Australia, Hong Kong, Poland, New Zealand, Ireland, Japan, Belgium, Russia, Canada, Taiwan, Spain, Ukraine, Brazil, Czech Republic, Slovakia, Germany, Croatia, India, Italy, Denmark, Finland, Norway, Sweden, United Arab Emirates, Chile, France and Switzerland.
It is supported for visa, visa debit, visa electron, MasterCard, Debit MasterCard, American express, Discover, Diners Club, JCB(Japan Credit Bureau), Maestro, PayPal in the US and Germany, EFTPOS(Electronic Funds Transfer at Point of Sale ) in Australia, Interac in Canada, nanaco stored value card in Japan, Edy stored value card in Japan and Unified Payment Interface in India.
How does it work ?
Google pay is using also NFC (Near Field Communication). It is sets of communication protocols that enable two electronic devices. It is used for contactless payment systems with the two-factor authentication. Android devices wirelessly communicate with point of sale (using NFC antenna), host-based emulation (HCE) and Android's Security.
Advantages of Android Pay (Google Pay)
When we are talking about advantages of Google Pay, it has given physical authentication too. Such as fingerprint ID. Without fingerprint ID, it is activated with a passcode. When user made a payment through the Google Pay, it did not send the debit or credit card numbers. But Google pay has done the good job while making a virtual account number representing the user's account information. As a result of it, customer payment information privacy will be increased. Not only has that it sent a one-time security code instead of the card or user details. Google pay asks that screen locks be set on the phone. Mainly Google pay has no card limit.
How to use it ?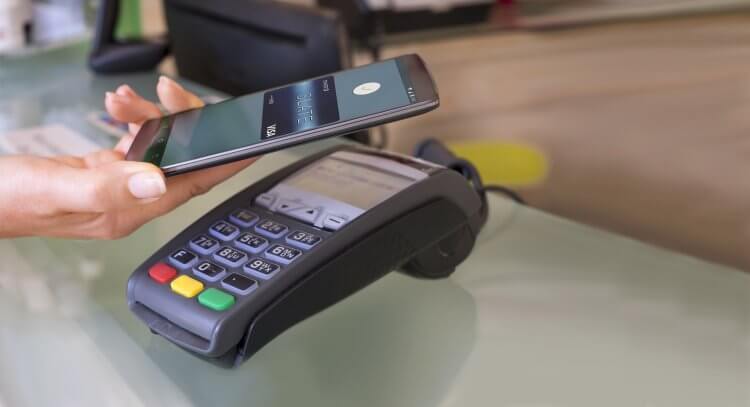 How can users add payment cards to the services? We can do it by taking a photo of the card or by entering the card information manually. If it is a point of sale, users hold their authenticated device to the point of sale system. This service has smart authentication smart authentication too which is allowing the system to detect when the device is considered security for instance if unlocked in the last five minutes and if necessary for unlock information.
In Google pay, we can use multiple cards. We must decide to choose which the default one is. How to choose a default one? When we use multiple cards, probably we use a card most than others. Therefore we can use it as default card. In android app, touch the card and scroll down and set it as default. Not only those we can use loyalty cards and gift cards through this system also.
Talking about in-app purchases, Google pay uses for uber, Dunkin Donuts and fancy all to make payments from their app through Google pay. As an example, uber ride has finished you will be debited from the default Google Pay card without enter card information again and again.
Why Google (Android) Pay different than others?
There a lot of different mobile payment in world. But why Google pay different than others. First we can consider about Apple Pay, according to their technologies Apple Pay asks a retailer with a specific terminal that supports Google Pay. Apple Pay only works as a fingerprint sensor with iPhone 6 and above versions. But talking about android if user does not have fingerprint sensor it will work with a PIN, password or Pattern. Then we can turn our topic to Samsung Pay. Why Android pay differ than Samsung pay? Samsung pay uses Magnetic Secure Transmission (MST) not NFC. But it only works with a limited number of Samsung Smart Phones. Not only is those things Samsung pay available only for Samsung devices. But Google pay does not care if it is Samsung or not. It is available on most android smartphones including Samsung devices.
We can use android pay using web also. Then we can look how we can use it? We'll be needed to use chrome and one of a handful of supported merchants.
Compatibility of Google Pay
Google pay compatible with most new android devices but apple users cannot use it for in-store purchases. There is an iOS version also in this app. We can connect our account to PayPal and even we can pay family and friends using this app. If you want to know, Google pay compatible with your OS smart watches. First check the list of apps on watch and Google pay is pre-installed. Then you can use it. But if it is not pre- installed your watch does not support to Google pay. Finally, it is easy to use Google pay than wallet.
Admin of Get Basic Idea / Senior Solution Architect.