TubeBuddy – the ultimate YouTube video SEO tool
YouTube is a source of entertainment for one and a means of living for another. Being the most popular video streaming service in the world, it has attracted millions of content creators. All investing time, money, and effort in hopes of becoming the next big hit. Yet over time, the daunting task has only grown to be tougher, with the trending topics being in a state of flux and an ever-growing base of creators uploading a staggering 300 hours of video every minute. With only a few tools available to help you navigate your way through complicated algorithms and saturated content, TubeBuddy is a creator's best friend.
TubeBuddy is a free browser extension and mobile app which integrates directly onto the YouTube website to add a range of tools to help you all the way through from research to testing before releasing your videos. Hence, TubeBuddy provides YouTube SEO tools, in-depth analytics tools, and productivity tools.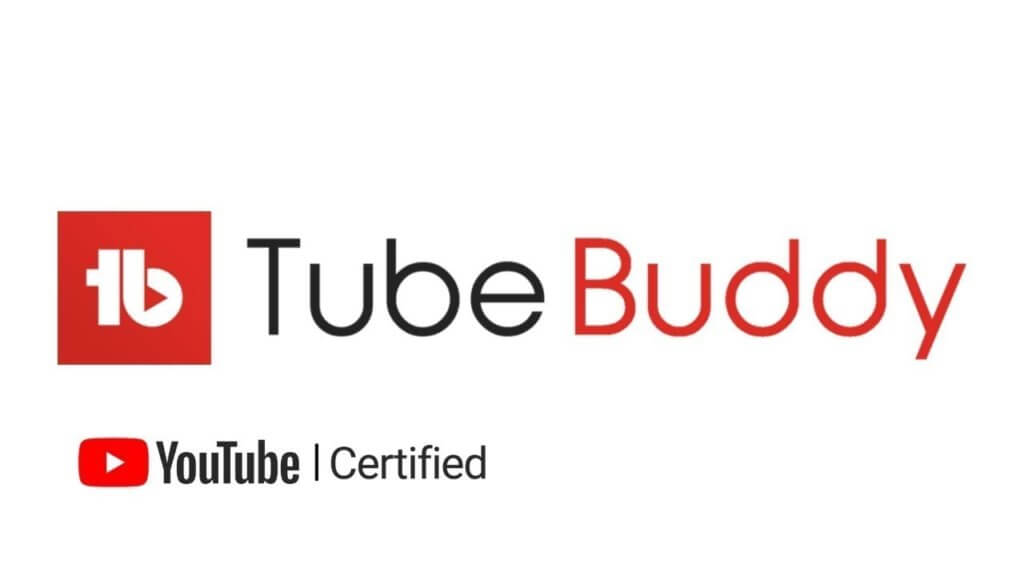 Features on TubeBuddy
As mentioned earlier, TubeBuddy provides a range of features within your video production journey. These are the main stages within the production cycle at which TubeBuddy will assist you and how:
Research
Research is one of the most crucial steps in ensuring that your content is relevant and in demand by your audience. It also allows you to monitor the health of your channel by assessing feedback. TubeBuddy upon recognizing this has developed a wide array of tools to:
Monitor the health of your channel and the progress of individual videos.
Keep tabs on the competitor's channels.
Assess the content most relevant to your channel.
Examine feedback and comments on your videos.
Ensure to avoid any tags or titles likely to cause demonetization.
Analyze your audience preferences.
Provide brand deal valuations.
Publishing
It is important to keep your audience engaged by providing quality content regularly. However, video editing could often include rigorous and repetitive time-consuming tasks. In order to ensure faster publishing times, there is a range of tools to help ease your workload and provide shortcuts:
Bulk copy cards and endscreens.
Bulk delete cards and endscreens.
Update information and thumbnail overlays for all videos in one go.
Demonetization double-check.
Optimization
ideo Search Engine Optimization is vital to the progress of your channel as it ensures your contents' visibility online. It increases the quality and quantity of traffic to your channel by achieving a higher search ranking. To achieve this, there are tools available to:
Translate video titles and descriptions to other languages to increase global viewership.
Ensure YouTube recommendations are met.
Provide keywords and tags for videos.
Suggest opportunities for channel growth.
Track video search rankings.
Explore competitor tags and best performing tags.
Promotion
The promotion of your content is essential in growing your channel and acquiring more subscribers. Thus, to reach a broader audience you must circulate your content across multiple platforms and provide incentives for viewers to share your videos. TubeBuddy includes production tools which:
Provide information regarding optimum upload times by analyzing user data.
Enable you to celebrate and share channel success to spread awareness.
Analyze and produce data of viewers and commenters to reward for their support.
Generate specialized links and codes for promotions.
Publish content to Facebook and Twitter with ease.
Track sharing information of videos.
Update video descriptions to promote all your other content.
Testing
Through testing, you are able to discover which titles, thumbnails, descriptions, and tags are most receptive to your audience. The tools available for this purpose are:
In addition, to the features discussed above there are also numerous Productivity tools provided:
Advanced video embed.
Comment filters and formatting.
Quick-editing toolbars.
Scheduled publishing.
Upload checklist.
Thumbnail generators.
Upload checklist.
Canned responses.
To get a better overview and look at the exact list of tools available, visit the TubeBuddy features section via the following link.
How to Install
TubeBuddy is offered under 4 categories, with the base package offered free of charge. While the other 3 packages offer more functionality and features at varying prices:
Pro – priced at $9/month and is advertised as being the best suited if you are looking for productivity tools, thumbnail generator, and tags and keyword generator.
Star – priced at $19/month and is best suited if you are looking for all the pro tools, bulk processing, monetization tools, advanced scheduling, and card/endscreen templates.
Legend – priced at $49/month and is best suited if you are looking for all pro tools, all the star tools, video A/B testing, retention analyzer, and competitor analysis.
The free extension includes the basic tools and offers a ton of functionality, a perfect option if you are just starting. To install the free version, visit the following link to add the chrome extension to your browser.
To purchase a paid package, visit the following link to assess your options and make your purchase. Follow the instructions provided thereafter to add the web extension and download the mobile app.
How to use TubeBuddy
Amongst the extensive list of tools and features available, there exist a few general features which most users will be looking to take advantage of and use on a regular basis. I will be providing a brief description of how to use these tools to address some of these issues.
Ranking a video using TubeBuddy
To examine the search ranking of your videos you will be making use of the "Search Positions" tool.
On the YouTube website go to My videos page and select Search Positions from the TubeBuddy menu next to the video you wish to rank. The following window will appear: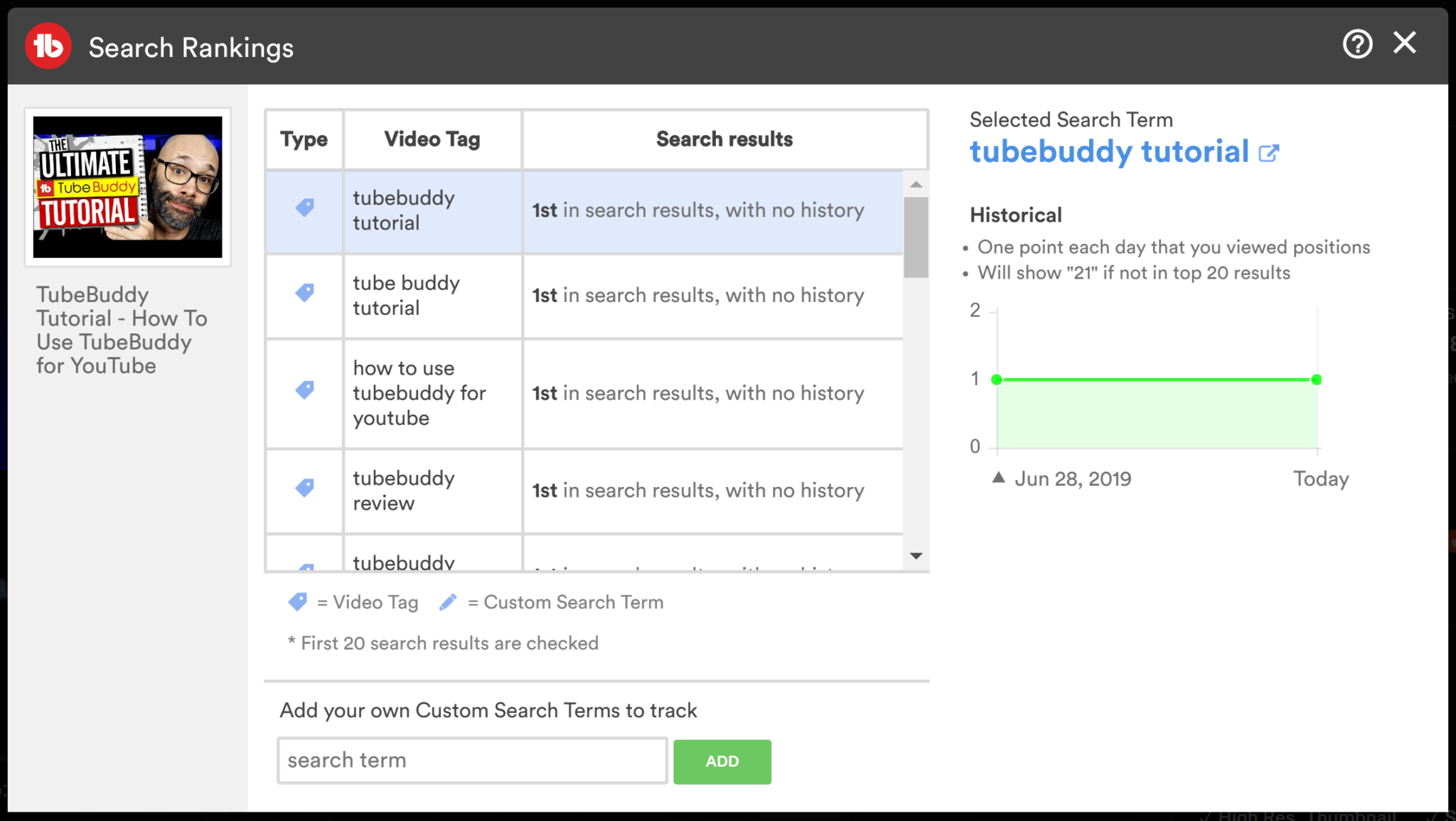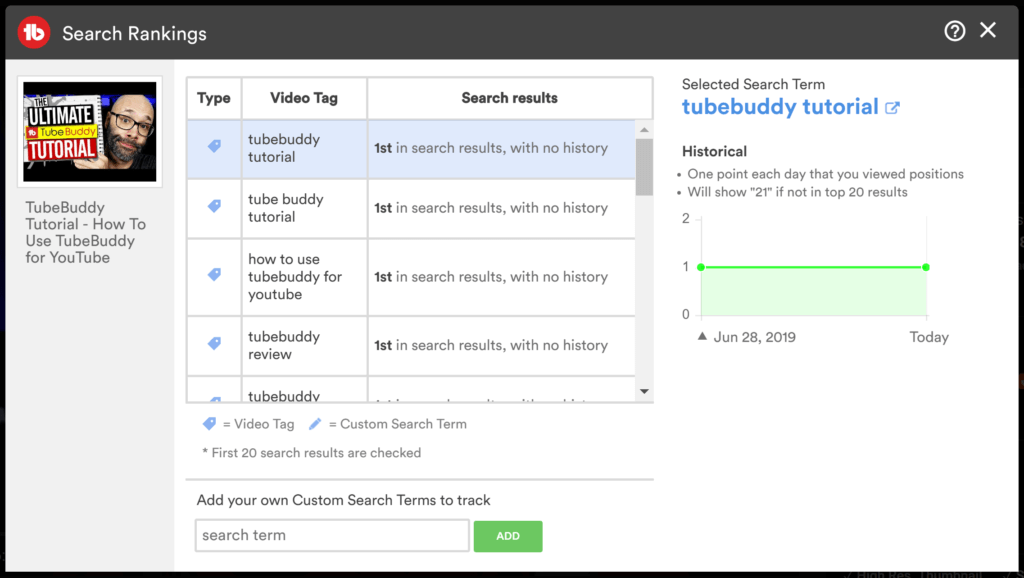 Acquiring new Subscribers
All the promotion tools are designed to spread awareness and attract new subscribers.
By visiting Audience Tags through the TubeBuddy main menu you will be able to access Data on the best time to publish your content. The following window should appear: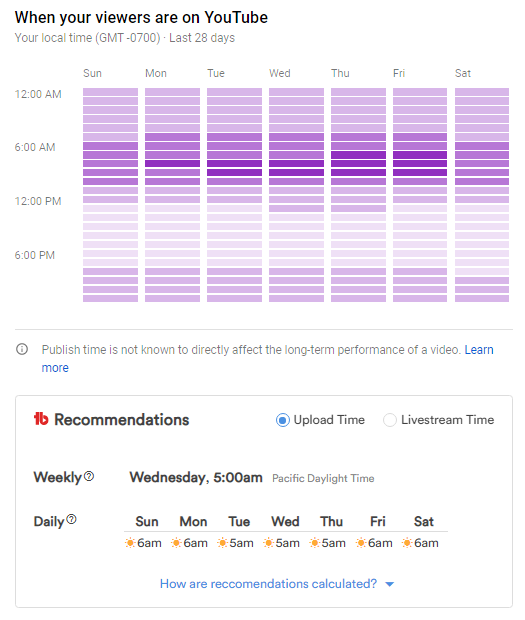 All the other aforementioned promotion tools are also available under the TubeBuddy menu next to each video.
Crafting the perfect title
In order to come up with the best title to optimize your search ranking, you can make use of the Keyword Explorer tool.
Access the Keyword Explorer tool from the TubeBuddy menu and type in your video idea in the keyword search bar. And a list of related keywords will be listed which you can use to optimize your search result. The following is a result window: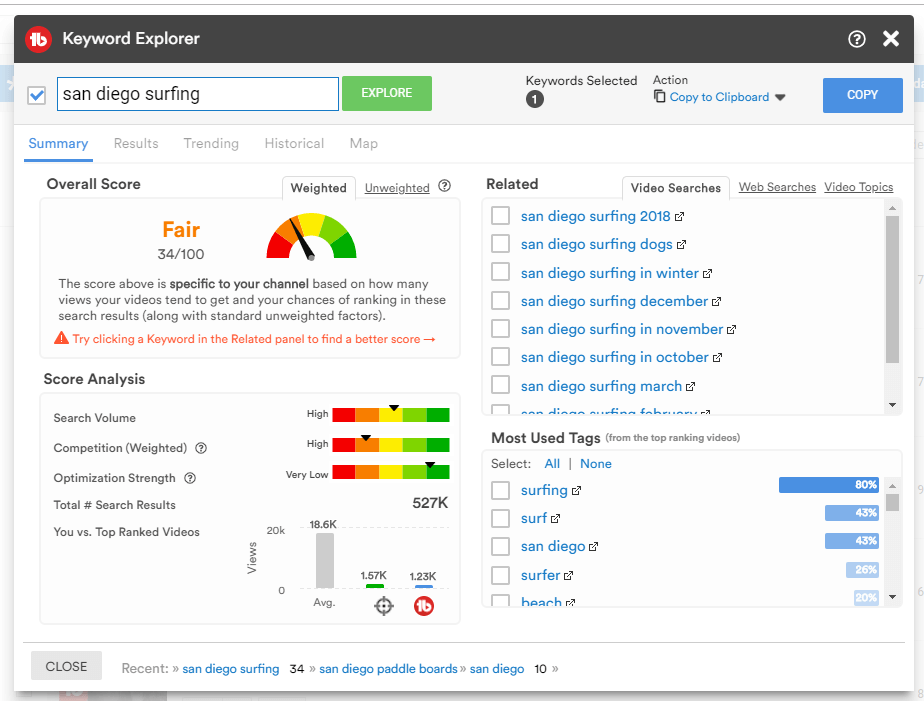 FAQs
Which browsers support TubeBuddy?
It is officially supported on Chrome, Firefox, and Edge. Also available for Opera with the additional installation of an extension to provide support for Chrome extensions.
Is TubeBuddy safe?
Yes, it is an official YouTube certified application. And all transmission with TubeBuddy is made over the secure HTTPS protocol and your private information remains private. In addition, no credit card payment details are stored on payments.
Are there any tools outside the plugin?
Yes, view a list of tools available in the channel area by logging into your Account page.
Is TubeBuddy worth it?
There is a large community of users who have received great success through the use of it and attest to its capabilities.
Author of Get Basic Idea – Knowledge Base.