Apple Glass: Features, Specs, and Price | Apple AR Glasses Full Review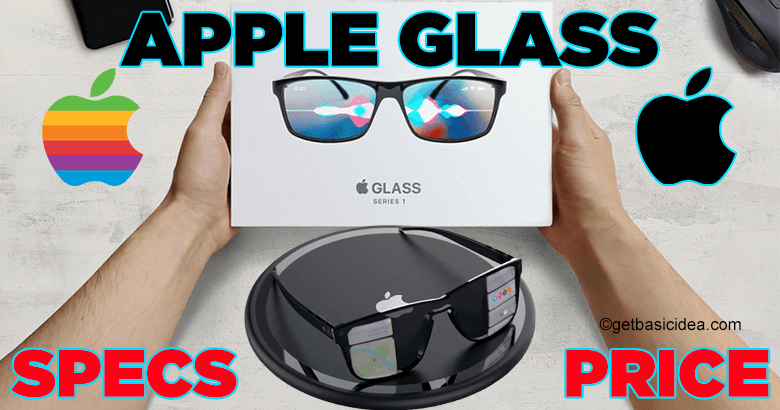 We are living in the 21st century, which is the most innovative century so far. Human brains are all the time trying to produce new things which make human life simple. For that, technology is giving an excessively big boost. In that list, we are getting lots of remarkable products to the market because of the competition between the brands. Every company trying to attract current and new users. In this battle, they are on the look of the needs of people to satisfy them with their innovative products. In recent days a wearable technology product has given a big expectation to the audience, which is AR Glasses from Apple.
Since 1976 Apple is launching marvel products, such as smartphones, tablets, TV, and laptops. Also, they are in the try of giving some products which keep users connected 24/7 with their gadgets and technology. To add to this list, recently a piece of news leaked that Apple is attempting to design their very first and own AR glasses. From day one, we could see lots of leaked news and rumors about the launching date, price, specifications of the glasses on the internet. Hence still, there are no official updates about anything related to AR glass from the Apple company. However, in this article, we will see what are the leaked & predicted features that the Apple AR glasses going to have. If you are a fan of Apple products, you can think of the benefits of having it once after reading this article.
Even though there is not much information leaked about the structure/ shape of the apple glasses, most of the predictors are expecting it to be like usual prescription glasses.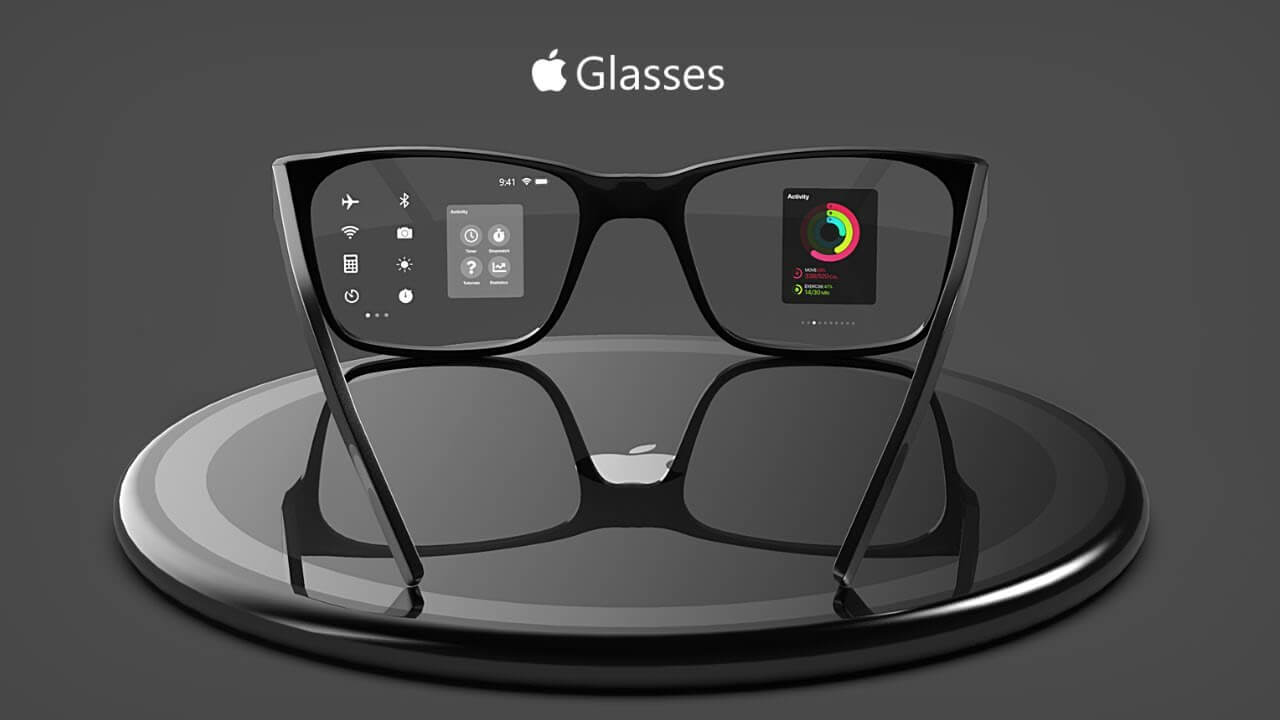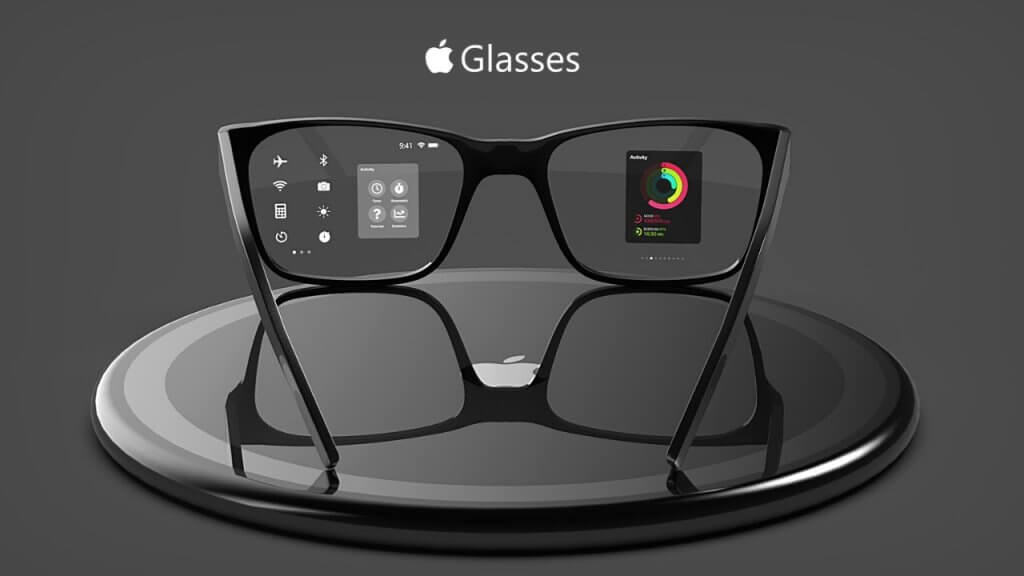 As the Apple company is working with AR and VR functionalities for more than ten years, we can hope for those technologies in the apple glasses. Maybe that could be one of the reasons for the delay in launching. We all know that already several smart glasses have launched in the market such as Google, Xiaomi & Jio. But nothing has given the expected profit because people were not much aware of using this kind of product in earlier years. With this data, some Apple predictors have predicted that Apple might be trying to show the new era with smart glasses. Have you guessed what that can be? they are thinking Apple Glasses might replace smartphones in the future.
Are you wondering about life without a smartphone? Yes, it is possible. Keep reading this article, you will get to know the marvelous performances of apple glass.
The famous Tech news leaker Jon Prosser has twitted an update about Apple glass on 19th May 2020.
According to his and some others' forecast Apple glass is getting designed with the below-listed features.
Features of Apple Glass
Data Conversion
Simply we can say that the Apple glasses going to bring information from your iPhone to your eyes. All the data can be accessible and transferable from the iPhone. At the same time, the user can control the glasses with human gestures or through iPhone access. Again, it is going to be a wireless data transmitter such as an Apple watch but with extraordinary characteristics.
LiDAR Sensor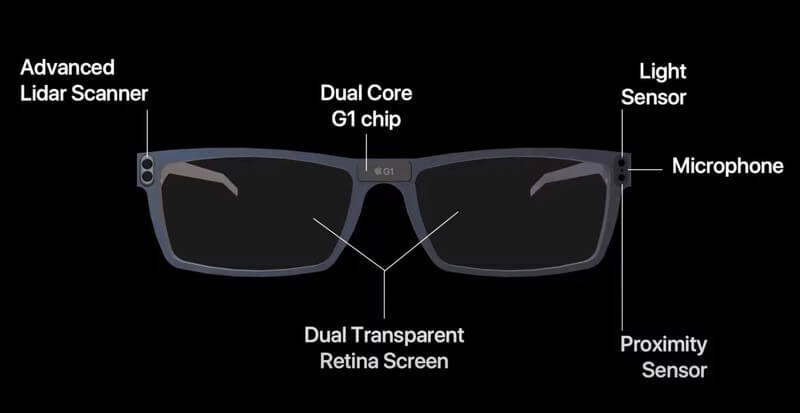 Firstly, let us try to understand the concept of the LiDAR sensor. It is one of the ways of measuring the distances by demonstrating the objective's position with the help of laser light. According to Jon Prosser, this feature also will be included in the Apple glass frame. By calculating the laser traveling time and wavelength of the laser light the Apple glass will make digital 3-D versions of the objectives. Which will give environmental awareness to the user while wearing it. Also, this will help to reduce the disturbance of others' privacy through controlling the user's gestures.
Augmented Reality (AR)
AR is making a significant impact on the world these days. Almost this technology has been used by all range of users in every industry. According to writer James C. Paine, the AR market is in high interest. The major role played by Apple company for this rapid growth of AR technology. They keep adding this technology to their new creations. One of the biggest expectations is on Apple glasses because according to the leaked updates they are majorly focusing to deliver this facility in the Apple glasses. Thus, AR is going to be in our daily use if this happens.
Ultra-friendly User Interface
Apple is aiming to launch its glasses with the best performing UI technology called "Starboard". A few years back Google launched their very first smart glasses, but users majorly complained about the quality of the user interface. This was a significant reason to lose the demand for Google glasses. Besides this lesson, Apple might be spending a lot of time to give a high-status interface to attract users and support 5G technology. Prosser assumes that only the user who is wearing the glasses can be able to see the user interface. All other people will be incapable to see the UI.
Both lenses will display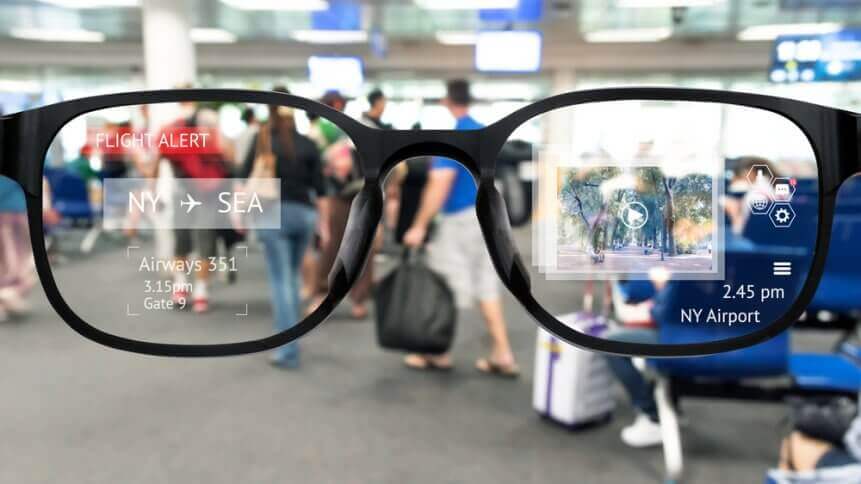 The next surprising assumption from all the tech geeks is about the displays. Both of the eyepieces are going to display information according to user gestures or iPhone commands. So, it will be an extremely useful feature for people who prefer to manage many things at a moment. Same as Apple glasses users will be able to interconnect with a smart assistant such as Siri. By voice, ask it to call a particular contact, to find answers to questions, take notes, play a podcast, and many more. If the user has poor eyesight, they can add prescription lenses to these Apple glasses as well. The technology of Apple Glass will work on exhibit the objects to the user with more accuracy, with this possibility we can expect an improved version of contact lenses with extraordinary tech features from Apple company in the coming years.
For the first version, Apple might not try to launch the glasses with the sunglass option because currently listed features sometimes will not support tinted lens display.
QR Code Scanner
QR code scanning process is everywhere now. Because this helps fabulously to save time and give better service to the consumers. With the help of QR codes, we can access anything and anywhere in a snap and can get whatever information we need also share information from one person to another person or business to consumer in a very secure manner. One of the trending intermediaries in the marketing industry is the QR code. With a good understanding of the requirement of QR, Apple is including an Apple-branded QR code scanning option for their AR glasses. Particularly in this Covid-19 situation, everyone likes to use the QR facility to avoid touching.
Simple & Structured Prototype
So far, the actual model has not been shared. Nevertheless, the forecasters are publishing a predicted model with their ability of designing, which you can see here. We can look at that everyone is expecting the Apple glass model with the simple plastic frame instead of any chunky geek shapes. Maybe in the upcoming phase of the model designing, Apple might go with metal frames. Even though this projection is on acceptable point we must keep our fingers crossed till we see the real model updates from Apple.
Wireless charger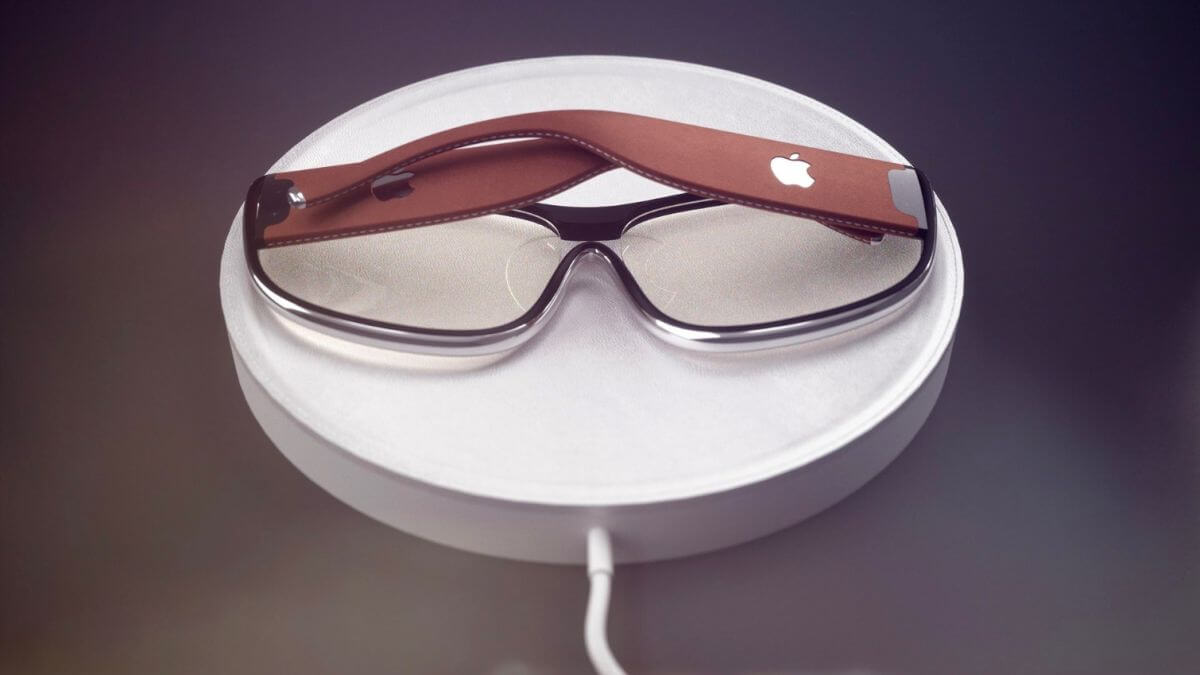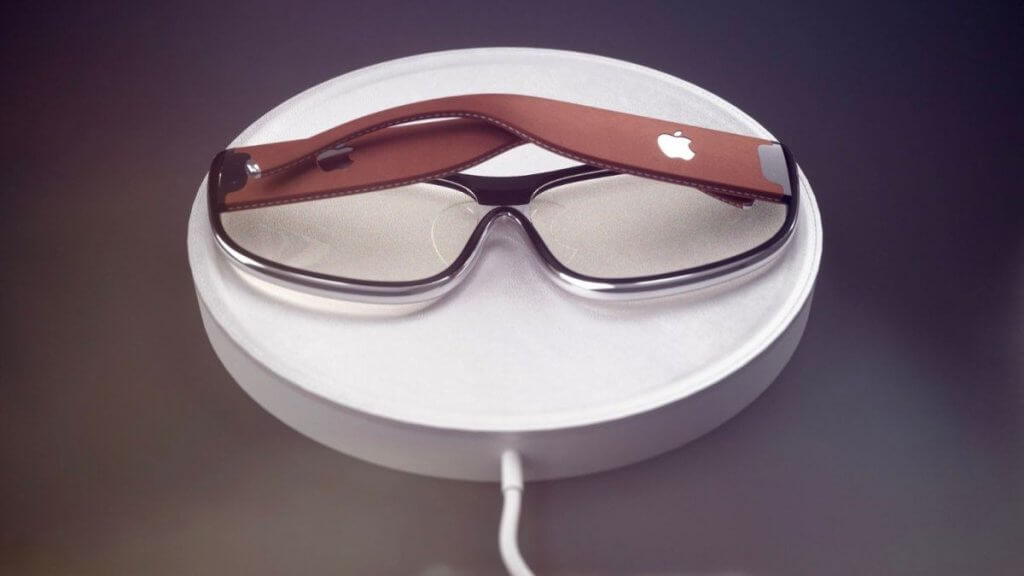 As per the analysts' expectation, the Apple glass will come with a high-performing wireless charger. Additionally, it will come along with a plastic stand and it can be able to flip upside down. The glasses will have at least 8 hours of battery life. If we consider that user is not operating 3D AR apps all the time and who is regularly checking their notifications and 2D apps from time to time, Apple could be finding a way to make Apple Glasses last through for at least a whole working day.
Camera included?
As stated in the leaked information, Apple does not have any ideas on attaching the camera to the glasses. To avoid facing any challenging situations with confidentiality of surroundings. Moreover, there are some places in public where cameras are strictly prohibited and on the other hand, Apple glasses can be able to access the camera without the concerns of the others if built-in, this will be illegal. To overcome this absence of a camera feature it will have LiDAR and other sensors that could create enough data to recognize the person. Plus, Apple will get the help of any other third-party apps from the App Store to replace the implementation of the camera. This information can be changed in the future. If Apple encountered any alternative safety measures to handle the camera, then they will include it in their glasses.
Estimated Price and Launching Date
With the leaked information from some reliable sources on the internet we can expect according to the below table, still, this can change. According to a reliable reporter from Bloomberg, Apple Glass is coming in 2023 at the earliest.
| | |
| --- | --- |
| Price | $499 + Prescription Fees |
| Announcement | In 2021 |
| Release | Between 2021 – 2023 |
Depends on COVID-19 health guidelines.
To see all the visualized and imagined features to get a better idea of how the apple glasses going to work, check the below video.
Finally, according to the schedule plans, most of the researchers have calculated that Apple might arrange a meeting soon depends on the Covid-19 restrictions. Somewhere between March to June 2021 we can hear about their exciting future products details from their list. Let us assume that Apple AR glasses will be the next product on the list.
Author of Get Basic Idea | BSc (Hons) in Computer Science and Software Engineering.