Apple Watch Series 6 review: best wearable technology available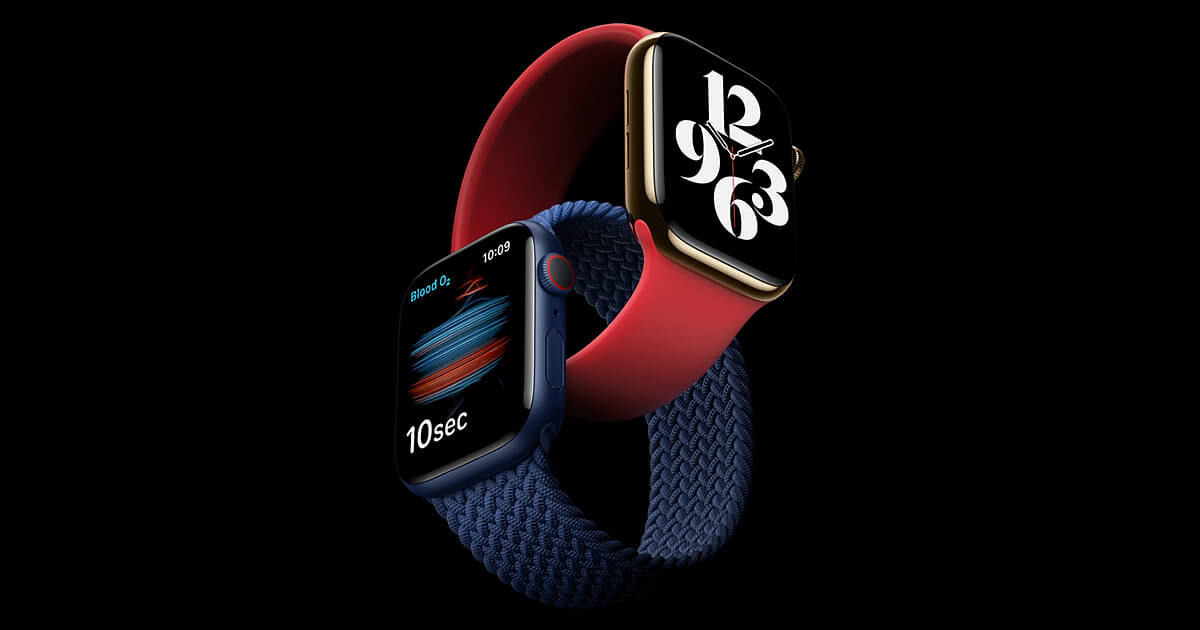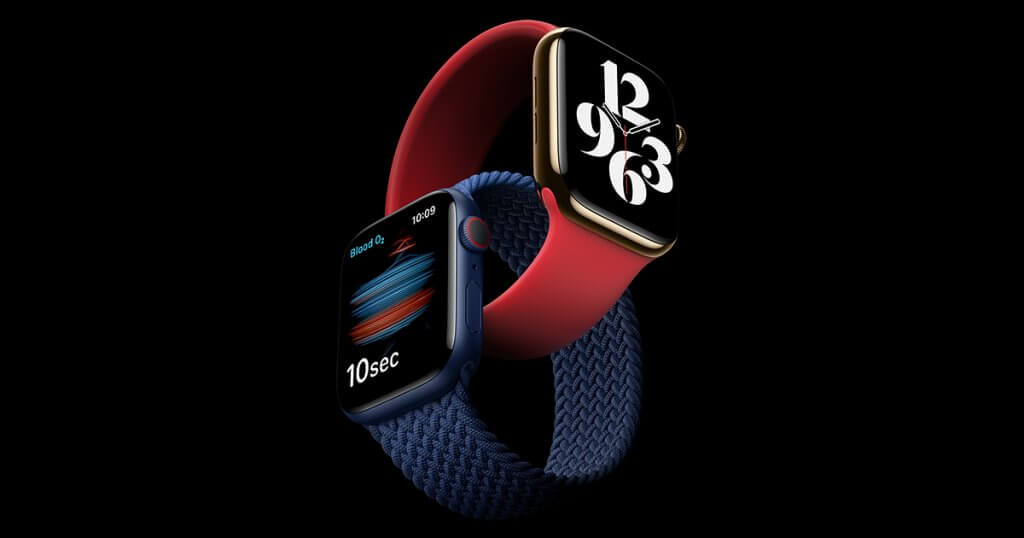 With its outstanding performance, incredible app range, and abundant health and fitness monitoring functionalities. The Apple Watch has become the obvious choice when it comes to wearable technology. Apple improves on its premium smartwatch with the Apple Watch Series 6. With the inclusion of a blood oxygen saturation monitor that measures your SpO2 level on demand. And records daily context measurements while you are asleep and inactive. Given the current pandemic situation, bringing this technology into a fitness tracker/smartwatch has never been more important. As it demonstrates how effectively your circulatory and respiratory systems provide oxygenated blood to the body. And will help you determine whether a hospital visit is needed.
Also, Apple's enhancements include a quicker CPU, an always-on altimeter that helps you to see your altitude in real-time, and when your wrist is down, a bump in screen brightness. Such updates, along with several additional watchOS 7 additions, including a 20-second hand-washing timer and sleep-tracking functionality. Make the Apple Watch Series 6 smartwatch shine among its competition.
Price of the Apple Watch Series 6
This year, Apple launched two new smartwatches, the premium Series 6, and the more inexpensive Watch SE. For the GPS-only model, Series 6 begins at $399, and for the GPS and cellular edition, it at $499.
The Watch SE starts at $279 for the GPS-only edition or $329 for the GPS and cellular variant that combines styling cues with the Series 6. Along with main health and safety features such as fall detection. It loses an always-on display, as well as an electrocardiogram and blood oxygen saturation.
For a range of customers, switching out another strap is a major part of the Apple Watch experience. And Apple unveiled some fresh looking choices this year. Such as the $49 Solo Loop (that you can decide to have with the watch rather than the regular Sport Loop) and the $99 Braided Solo Loop. Both have no clasps, buckles, or overlapping elements, and are available in several colors. To create a comfortable fit, they extend over the wrist and range in nine different sizes. The Solo Loop is created of liquid silicone rubber, whereas the braided version consists of 100% reused yarn threaded around a small piece of silicone.
Apple provides a charging cable in the package with the watch, but you do not get a USB power adapter. Apple claims this decision has been taken to benefit the environment, and it would have a similar result as taking 50,000 vehicles off the roads.
You can purchase the Apple Watch Series 6 through the following link.
Design
The Apple Watch Series 6 has the characteristic square look that the Apple Watch is recognized for. With the rounded edges. The 40 mm variant measures 1.56 x 1.35 x 0.42 inches, while the 44 mm model is a larger and broader contact, but the same width, by 0.42 inches at 1.73 x 1.48.
The Apple Watch Series 6 aluminum variant is offered in new colors of navy blue and red, as well as yellow, silver, and space gray. The style of stainless steel arrives with a modern classic tone of yellow gold, graphite called grayish-black, and silver. And the titanium is offered in space black and natural.
Standing the Apple Watch Series 6 compared to Series 5, apart from the case color and band, it's tough to see a distinction. After all, Apple has not made any improvements to the display's scale or resolution. At that end, the 40mm variant has a display of 1.57 inches with 394 x 324 pixels, while the 44mm Apple Watch Series 6 has a display of 1.73 inches with 448 x 368 pixels.
And the Apple Watch Series 6 is light and cool on the wrist. Without the strap, the 40mm and 44mm aluminum models weigh 1.07 ounces and 1.28 ounces, respectively. With 1.40 ounces and 1.66 ounces, the stainless steel variants are indeed the heaviest, while the titanium variants weighed 1.22 ounces and 1.45 ounces.
The Series 6 is up to 165 ft water-resistant. It is safe for shallow outdoor activities such as diving, according to Apple. You may wear it in your bathroom and hot tub as well. Apple claims, however, you cannot wear it when scuba diving, waterskiing, or "other activities involving high-intensity water or submersion below shallow depth."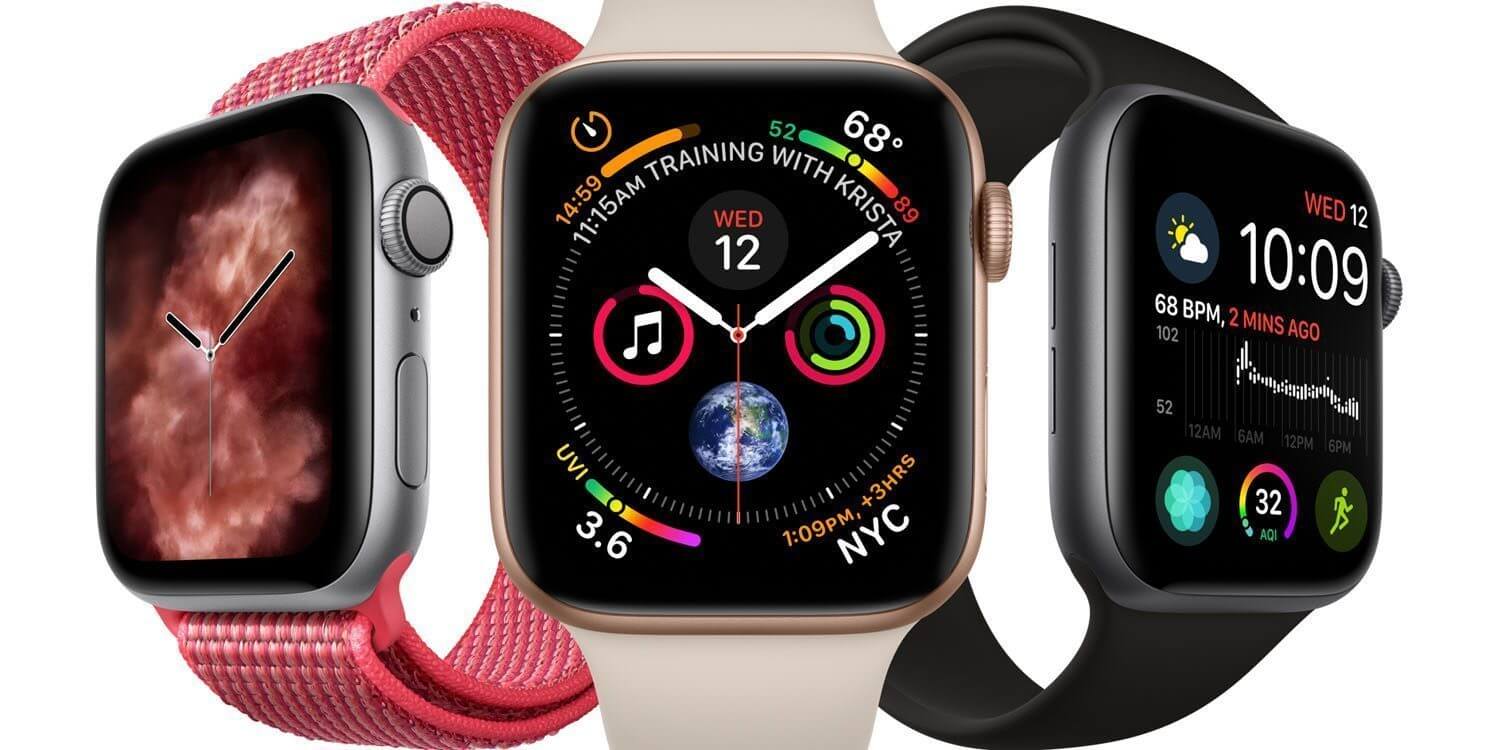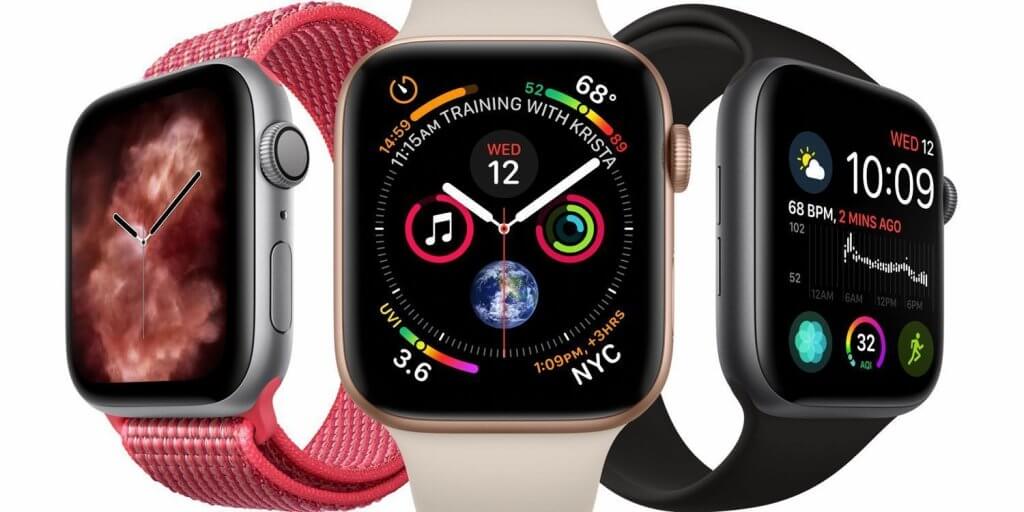 User interface on the Apple Watch Series 6
The Apple Watch Series 6 is partially charged out of the box. And a window will emerge on your apple device as soon as you take the packaging and switch it on. Requesting if you'd like to configure the watch for yourself or anyone else by using the latest Family Setup service. It then informs you to wear the watch. Raise it to the camera of your device, and match the watch face with the screen viewfinder to pair it with it. Afterward, you will be prompted to whether you would like to recover a backup from an older device or set it up as a new watch. In case you are already using an older series, you transfer all your data to the new watch.
And during the configuration stage, you can toggle the Blood Oxygen software, which allows you to monitor your blood oxygen saturation (SpO2) levels and monitor them over the day. Next, you can allow automatic updates as a possibility; if you do, you will receive a warning before downloading the update. It then asks if you would like Apple Pay to be set up.
Last, it runs through the functionality of Emergency SOS and fall detection. Push and hold the main button to dial emergency help. Doing so would give your emergency contacts a notification. With fall detection activated, the watch will call for help immediately if it detects that you have taken a hard fall. If you choose, this feature can be disabled in the Apple Watch app.
Functionality
You control the Apple Watch Series 6 with swipes to scroll and switch, as with other Apple Watch versions, and tap to pick. Sweep down from the top corner of the window to view updates. Sweep up from the bottom of the window to view the battery status and activate additional settings like Do Not Interrupt.
The watch also includes the optical trademark crown of Apple on the upper right. To navigate to the face of the watch, push this button; hold down to speak to Siri. A button with different roles is placed under the digital crown on the right of the device. To view the open applications easily, push it; double-press for Apple Pay; or tap and hold for Medical ID.
With a cellular-enabled variant, whenever your Apple Watch Series 6 isn't linked to your iPhone. You may make take phone calls and access applications using cellular data. When you press Set up Cellular, a new tab will pop up, allowing you to register with your mobile phone provider and add your Apple Watch Series 6 to your contract. You can also switch between various watch dials you can set.
Blood Oxygen monitor
A modern detector that can test the blood's oxygen saturation is a key feature. This measure demonstrates how efficiently oxygenated blood is provided to the body by your circulatory system. Your measuring of SpO2 alone does not diagnose COVID-19, but a rate below 90 percent can merit a visit to the hospital. The Apple Watch Series 6 uses similar equipment to test your blood oxygen level like a pulse oximeter, the tool they click into your finger at the hospital.
When prompted, the watch will measure the SpO2 amount in 15 seconds. When you're asleep and resting, the sensor also takes normal background readings.
It guides you through certain useful suggestions to get a decent measurement, the first occasion you launch the Blood Oxygen app. The watch strap should be tight but convenient, and to ensure that the watch is not too low on the arm. While recording, the watch should be facing up and kept steady. It can be good to rest your hand on a flat surface.
You will see a 15-second timestamp on the display together with a soothing blue and red illustration as you initiate a blood oxygen scan. The blood oxygen saturation level will show up on the display after 15 seconds. You may also view the measurements through your iPhone.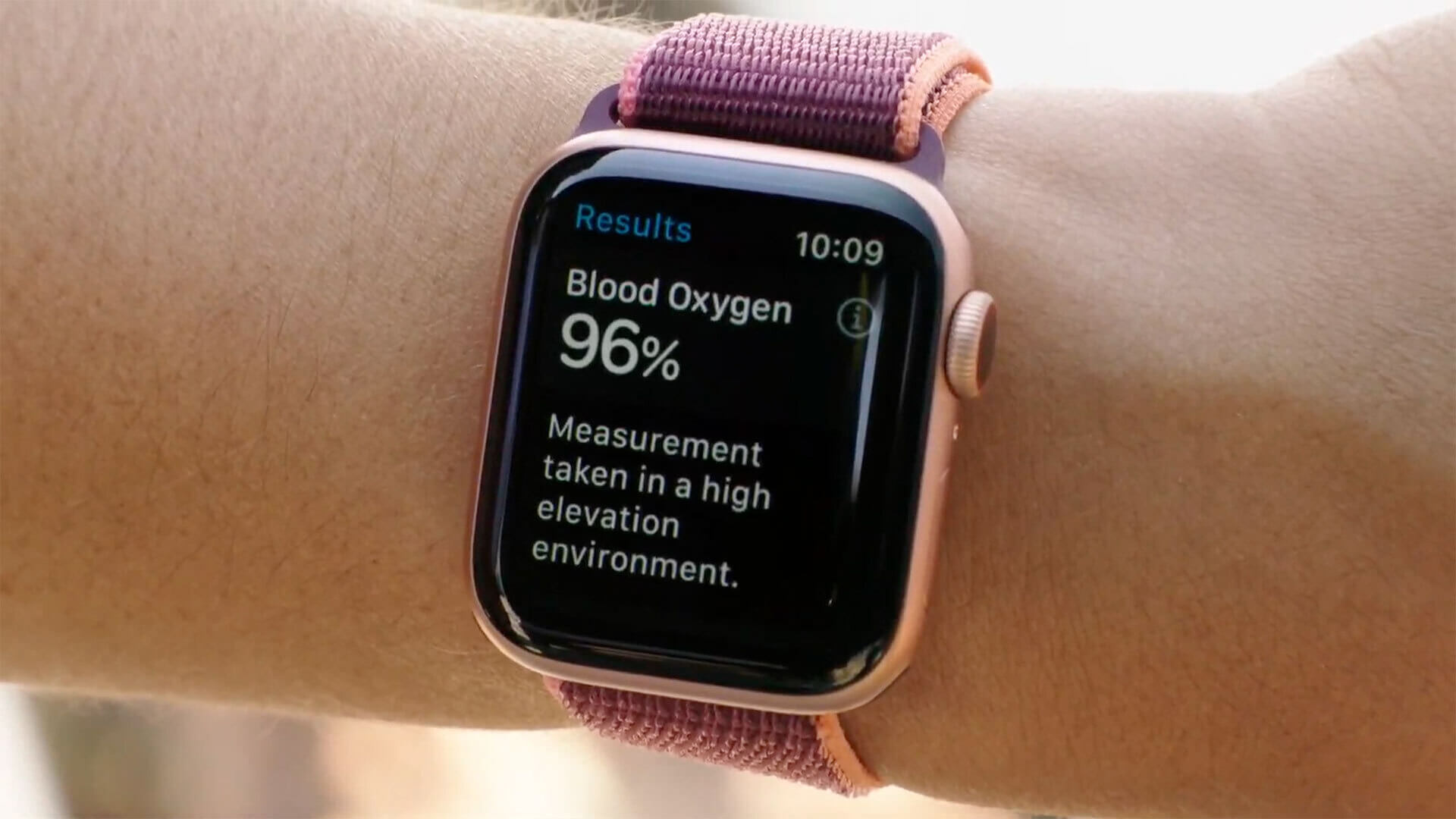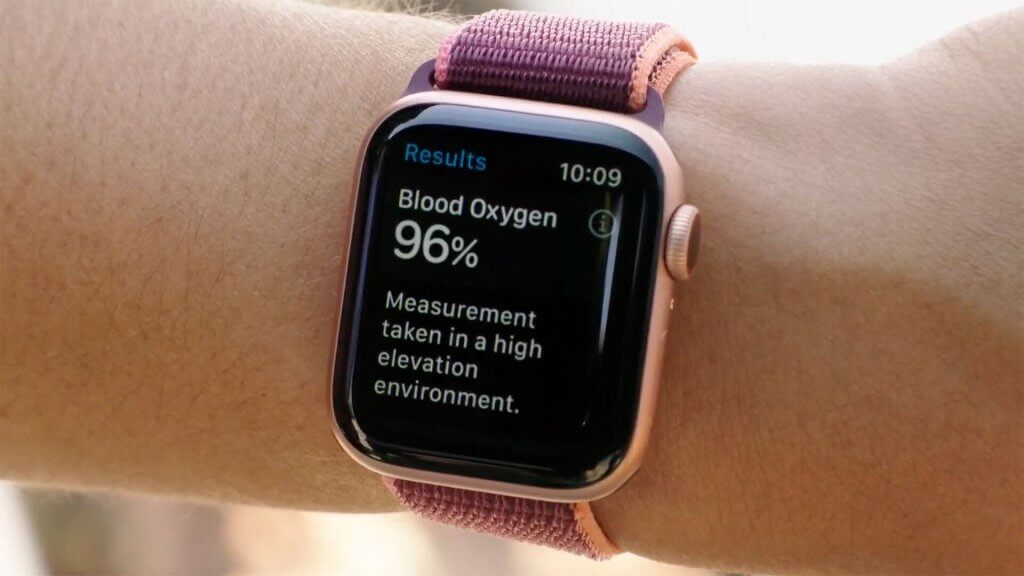 Accessing results
To aid you to analyze the results, the watch gives more knowledge about this measurement. You could review a log of all of the tests throughout the Health app on your iPhone and view graphs of the blood oxygen level readings. .It also displays your range and daily average.
This is not such a latest development, as the SpO2 meter is standard in most of the competitors. However, the meter on the Apple Watch Series 6 is much more reliable and efficient compared to the ones found on the competitors.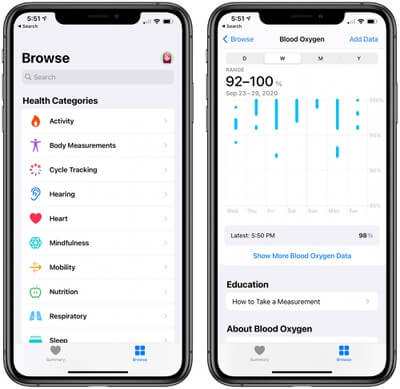 Performance on the Apple Watch Series 6
Processor
The Apple Watch Series 6 has 32 GB of capacity. And the latest dual-core S6 Processor in Package from Apple. Which it claims provides up to 20 percent faster output than the S5 processor in the Series 5. The S6 also provides increased screen brightness-the monitor also has a high brightness rating of 1,000 nits.
Display
Apple states that when the wrist is down, the overall brightness of the monitor which was raised from 200 to 500 nits makes it easier to view in the sunshine. A majority of users have backed up these claims.
Connectivity
The Apple Watch Series 6 also brings a different antenna with twice the Series 5 bandwidth that allows 5 GHz Wi-Fi to be enabled for the very first time. Although providing connections to potentially faster 5GHz bands, will help open up congested 2.4GHz bands.
Battery life
The watch has an identical 18-hour battery life as the Series 5, as per Apple, but wastes less battery while downloading music and recording workouts, such as indoor and outdoor walks. The watch shockingly beat Apple's prediction in check. It only had 14 percent of the battery left despite wearing it for a full 24 hours, reported many users.
The Apple Watch Series 6 charges quicker than the older models, which generally took about two hours to totally charge, which is one good upgrade. The series 6 can charge 80% in an hour and reach a full charge in about 90 mins.
Always-On Altimeter
The Apple Watch Series 6 contains an altimeter that is always-on, making it easy to monitor your altitude instantly, indoors, and outdoors. For hikers and skiers, this function is extremely useful.
To calculate your precise position and change in elevation. The device utilizes information from the barometric pressure sensor, GPS, and local Wi-Fi connections. You are even able to include the elevation on your watch dial. This tool is especially helpful during hurricane season and when on the lookout for a new house of course.
Watch OS7
WatchOS 7, the newest iteration of Apple's wearable device OS. Provides a range of helpful features, including automated handwashing monitoring with a 20-second timer, sleep monitoring, new styles of exercises (core fitness, cool down, and practical resistance training), and instructions for cycling in selected areas.
The handwashing timer has become an imperative, particularly in light of COVID-19, as perusers. To track handwashing moves, the watch utilizes motion sensors, and the mic listens to the noise of water flow. It flashes a 20-second timer on the device when it notices that you're washing your hands.
Since most wearables already provide sleep tracking, Apple is late to the party. And Apple's implementation is still fairly straightforward. The Fitness app on the iPhone indicates when you fall asleep, wake up, and your overall time in bed.
Another noteworthy introduction to watchOS 7 is Family Configuration. A service that helps you to configure an Apple Watch Series 6 for family members using your own iPhone. Family setup can be used by guardians to authorize the connections in which their child can connect. The service also includes automated location updates.
Additional features
The Apple Watch Series 6 has all of its counterpart's exemplary fitness, safety, and lifestyle functions. These included ECG readings, warnings of high and low pulse rate, notifications of erratic heart rhythm, monitoring of menstrual periods, fall detection, high decibel warning, and SOS emergency.
Applications on the Apple Watch Series 6
Additional capabilities in the watch entail Apple Pay, language translations, and the general use of calling and messaging, along with the option to read out text responses and display text images on the screen of the watch.
The App Store, which helps you to find and install applications right on the device itself, probably is the greatest asset of the watch. It has arguably the biggest, best third-party range of any wearable, with over 20,000 Apple Watch applications available.
The final verdict on the Apple Watch Series 6
Since the inception of the Apple watch, it has always given fitness and health tracking priority. This time Apple has included two main features that are heavily focused on this. Which can aid keep you healthy in the era of COVID-19, a SpO2 sensor, and a timer that makes you informed while washing your hands.
Thanks to a quicker CPU, a sharper always-on monitor, and an upgraded altimeter that can monitor elevation changes on the fly, the Apple Watch Series 6 definitely makes a case for itself.
Being that, if the asking price of $399 is not within your means. The Apple Watch SE includes all of the same functionality as the Series 6 for $120 less, along with a handwashing timer, sleep monitoring, heart rate warnings, and more. Although, it compromises an always-on interface along with some of the more comprehensive health tools on Series 6.
Author of Get Basic Idea – Knowledge Base.