Audi Q3 2021 Luxury Subcompact SUV Review, Pricing and Specs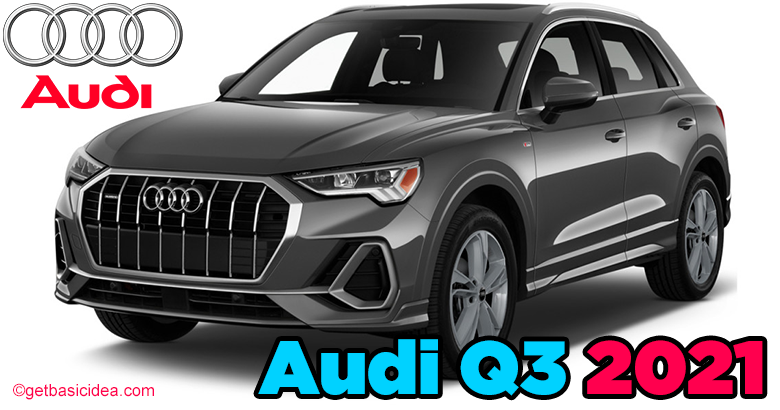 Audi Q3 is the smallest SUV vehicle available in the market. This car is full of high-tech features and other amazing features. Today, in this article, we will be having a brief, but full review of the vehicle.
Audi Q3 2021 was first built in Hungary and it has a turbocharged four-cylinder engine and standard all-wheel-drive provide adequate performance and weather protection, but those looking for pure speed may be disappointed. Nonetheless, its nimble chassis allows it to compete with driver favorites like the BMW X1 and Mercedes-Benz GLA-class. However, Q3 holds third place in the ranking of Luxury Subcompact SUVs.
Talking about the ratings, Audi Q3 ratings are quite impressive. According to the J.D. Power rating standard, the followings are the ratings of
Q3 2021.
Critics' rating – 8.4/10
Performance – 7.4/10
Interior – 8.3/10
Safety – 9.1/10
Quality and Reliability – 67/100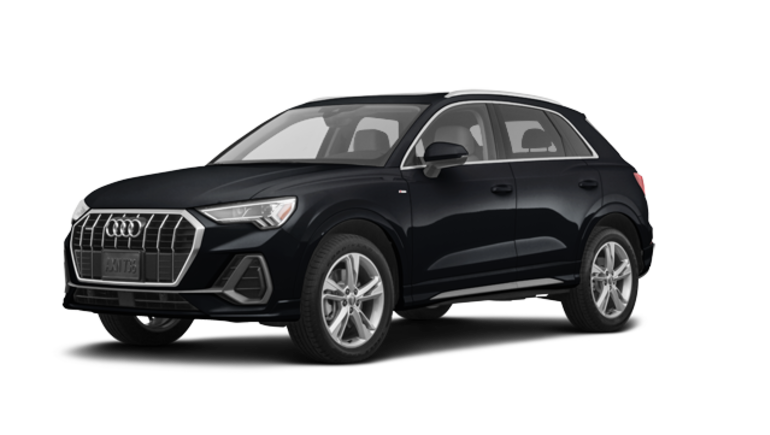 Audi Q3 as an SUV
The Audi Q3 is a fantastic luxury subcompact SUV for 2021. It comes with a luxurious, roomy cabin, a simple infotainment system, and advanced tech features like wireless Apple CarPlay and handwriting recognition. The ride of the Q3 is a good mix of calmness and sportiness. However, when it comes to the cargo room and fuel economy, this vehicle falls behind some of its competitors. The starting cost of Q3 is $34,000.
High-tech & comfort-ability interior design
Q3 comprises first-class high-tech features and comfort-ability. Some of them are listed and explained below.
Child car seats
For the rear outboard seats, there are two complete sets of LATCH car-seat connectors. The center seat in the back has a single tether and can borrow lower anchors from either side. This LATCH system has the highest grade of Good+ from the Insurance Institute for Highway Safety. This indicates that it is among the easiest and most versatile to use.
Cargo space
This Audi offers a relatively spacious load area for a small SUV, with 23.7 cubic feet of space behind the rear seats. However, the total amount of space behind the front seats (48 cubic feet) is below average.
Seating capacity
This SUV can accommodate up to five people. Leather upholstery, as well as heated and 12-way power-adjustable front seats, are standard features. Optional front sport seats are available. The front chairs are comfortable all day; however, some customers may prefer the sport seats for the additional side support.
Interior quality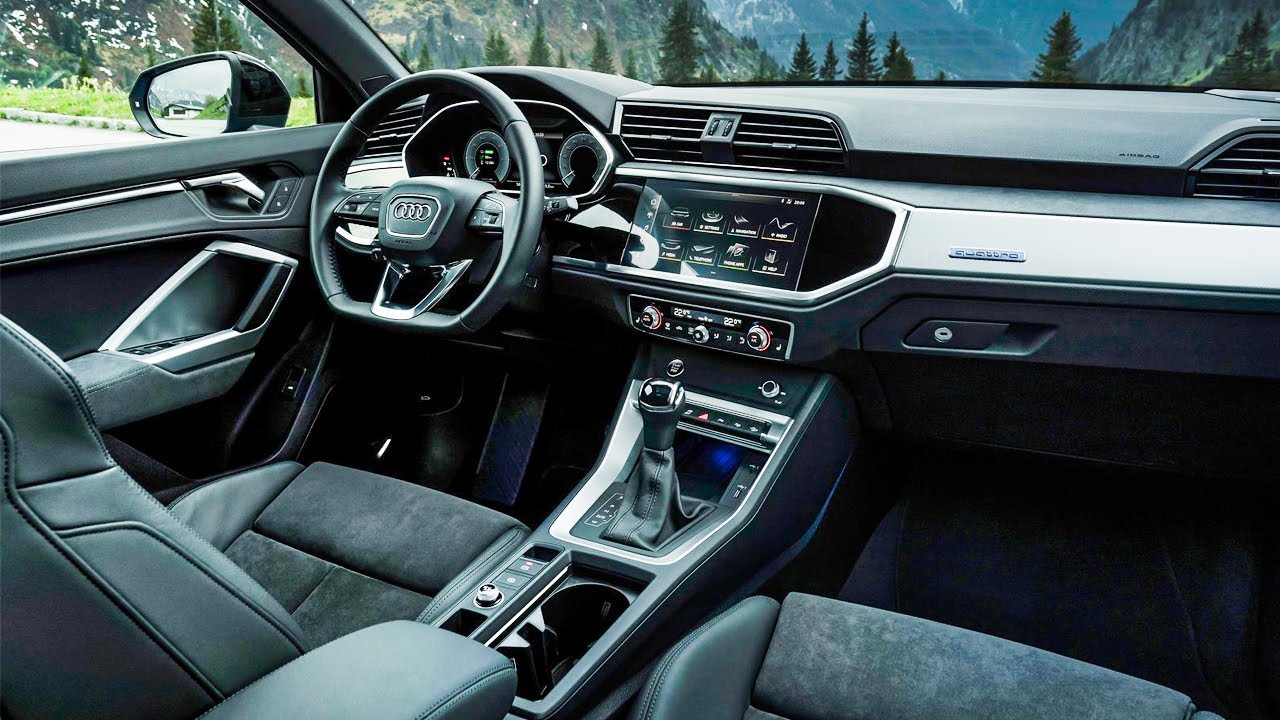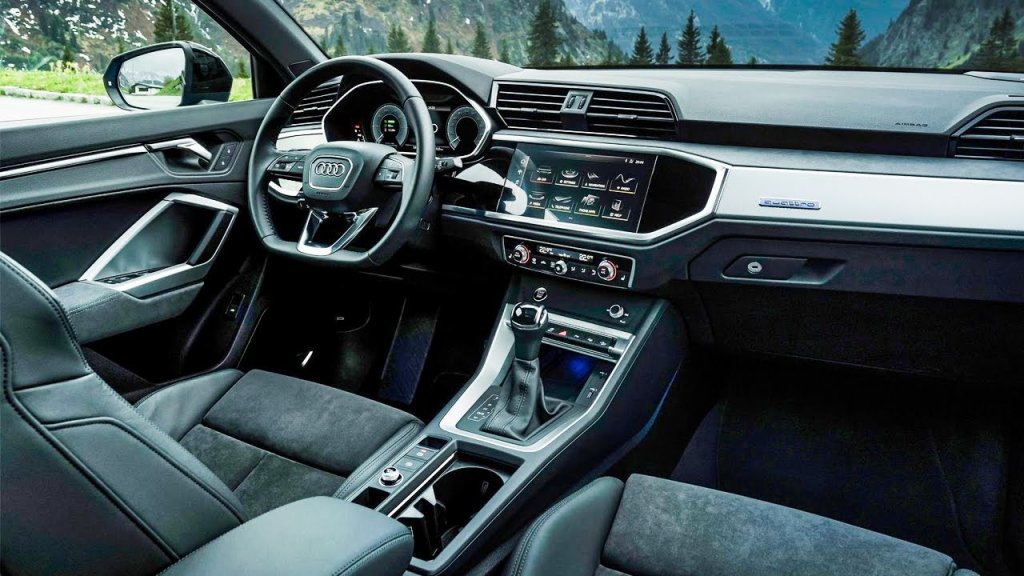 This vehicle's cabin is among the prettiest in the class thanks to a clean interior with modern style, soft-touch materials, and high-tech systems.
Dynamic performance
We will see when it comes to moving, how will the Q3 perform?
Engine
A turbocharged four-cylinder engine with 228 horsepower and 258 pound-feet of torque powers this crossover. It's connected to an automatic transmission with eight gears. The turbo-four engine is powerful enough to get you about town and up to speed on the highway. Although there are indications of turbo lag when getting off from a stop, it never seems strained. The transmission has been criticized for its rough shifts.
Gas mileage
The EPA estimates that the Audi Q3 will score 22 mpg in the city and 30 mpg on the highway in 2021. Considering Audi's standard Quattro all-wheel-drive system, those are excellent grades for a small SUV. These values drop to 20/28 mpg city/highway if you choose the sportier S-Line model.
Riding and handling
With light steering and strong brakes, the Q3 is a blast to drive. On most surfaces, the Audi has a silky ride, and there are five drive modes to vary throttle response and suspension firmness for enhanced comfort or efficiency. All-wheel drive with Quattro is standard for Audi as mentioned before.
Safety
In all six crash tests, the Insurance Institute for Highway Safety earned the 2021 Audi Q3 the highest rating of Good. For forward visibility, the headlights in the Premium trim obtained the lowest rating of Poor, while those in the Premium Plus trim achieved a Good rating.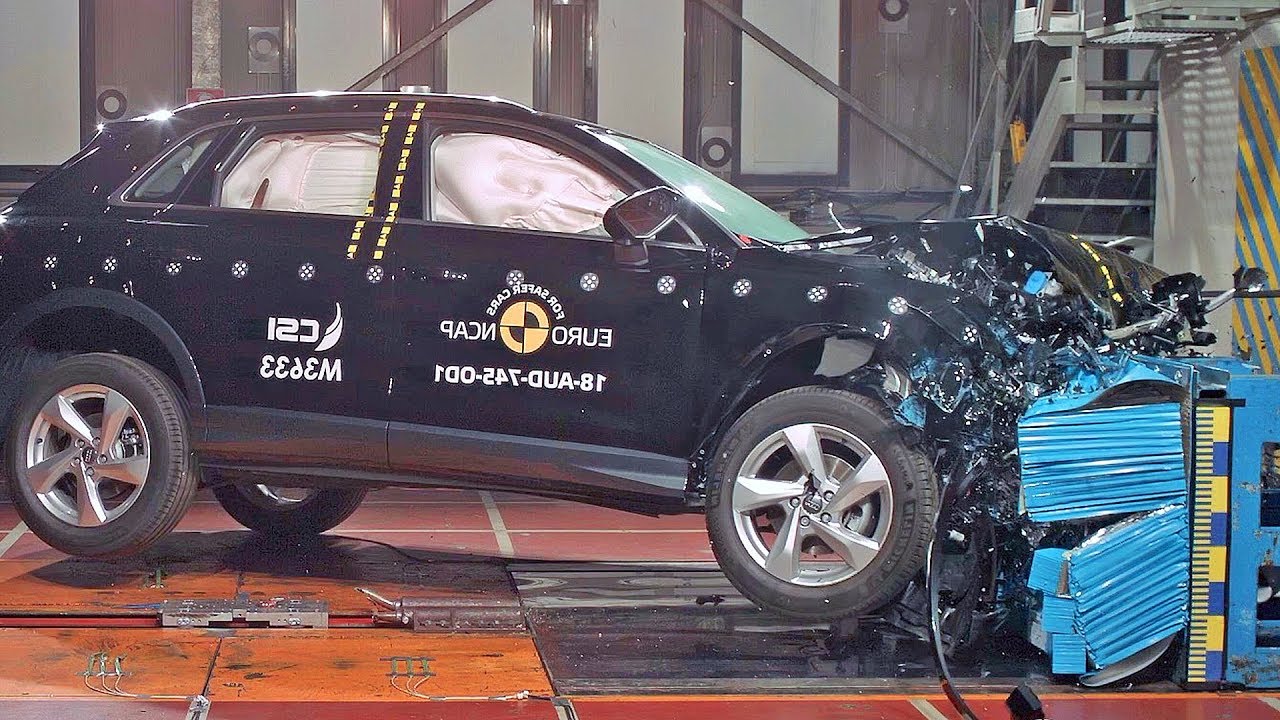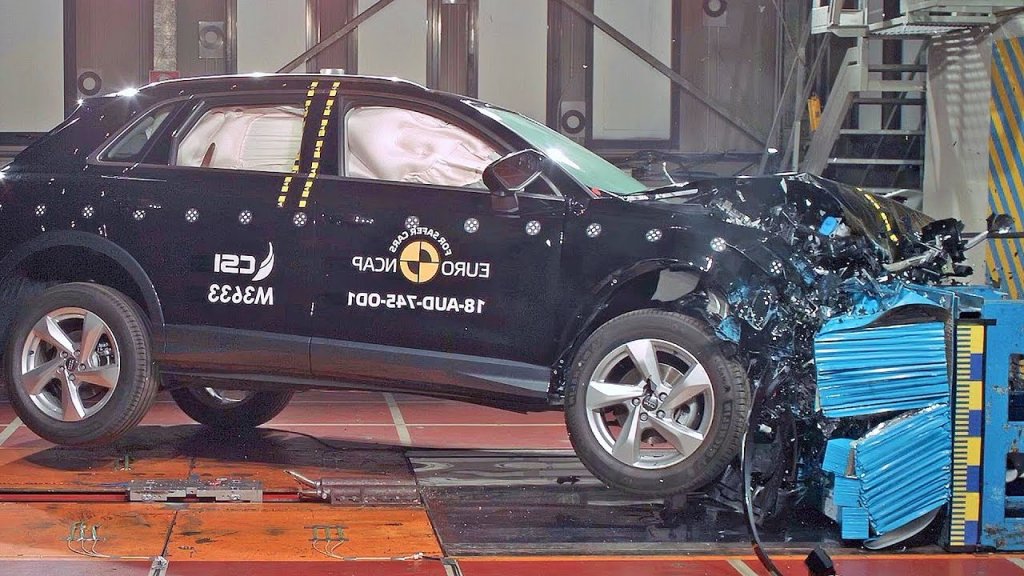 Collision avoidance features are graded on a specific scale by the IIHS. The standard vehicle-to-vehicle front crash prevention system on the 2021 Q3 received the highest grade of Superior, while the standard vehicle-to-pedestrian system received the lowest grade of Basic.
The Q3 received a five-star overall safety rating from the National Highway Traffic Safety Administration, with five stars in the side impact test and four stars in the frontal crash and rollover tests.
The other safety features of Q3 are listed below.
Parking sensors for front and rear.
Park assist for parallel and perpendicular.
Surround-view parking camera system.
Blind-spot monitoring.
Rear cross-traffic alert.
Traffic sign recognition.
Adaptive cruise control.
Models Audi Q3
There are two main types of Audi Q3 2021. Or in other words, they come in two trim levels. They are Premium and Premium Plus.
A 2.0-liter turbo-four engine, an automatic transmission, and Audi's Quattro all-wheel-drive are standard on every Q3. The biggest distinction between the two trims is in terms of features. Although the original Premium is well-equipped, upgrading to the Premium Plus is worthwhile. It's not that much more expensive, and it comes with so many comfort, safety, and technology options that aren't accessible on the base trim.
Audi Q3 Premium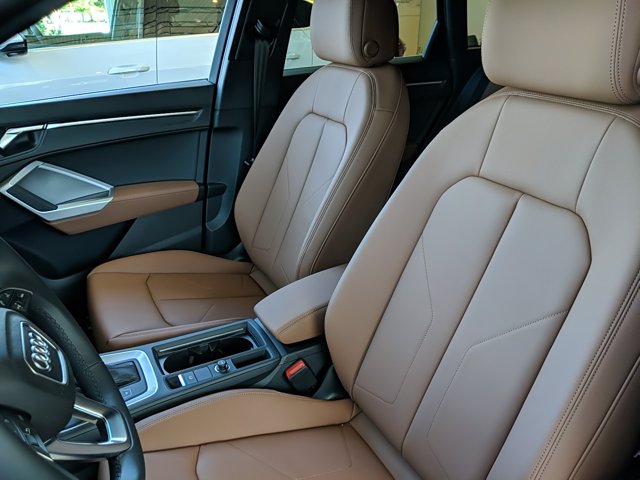 The followings are the features that are available in the Premium model.
MMI infotainment system
8.8-inch touch screen
Android Auto
Wireless Apple CarPlay
10 speaker stereo
HD radio
Four USB ports
Bluetooth
Leather upholstery
Heated and powerful adjusted front seats.
panoramic sunroof
Dual-zone automatic climate control
Powerful liftgate
Safety Features
Audi Pre-Sence Basic
Audi Pre-Sence Front
Automatic high beam highlights
Lane departure warning
The convenient package
Blind-spot monitoring
Rear cross-traffic alert
Front and rear parking sensors
Satellite radio
Auto-dimming rear-view mirror
Audi Q3 Premium Plus
Wireless device charging
Audi Side Assist
Adaptive cruise control
Remote start
Proximity key-less entry
Push-button start
Hands-free power liftgate
Contents of the above convenient package
Technology package
10.1-inch touch screen
Hand-writing recognition and gesture control
Navigation system
12.3-inch virtual cockpit
15- speaker bang and Olufsen stereo
Traffic sign recognition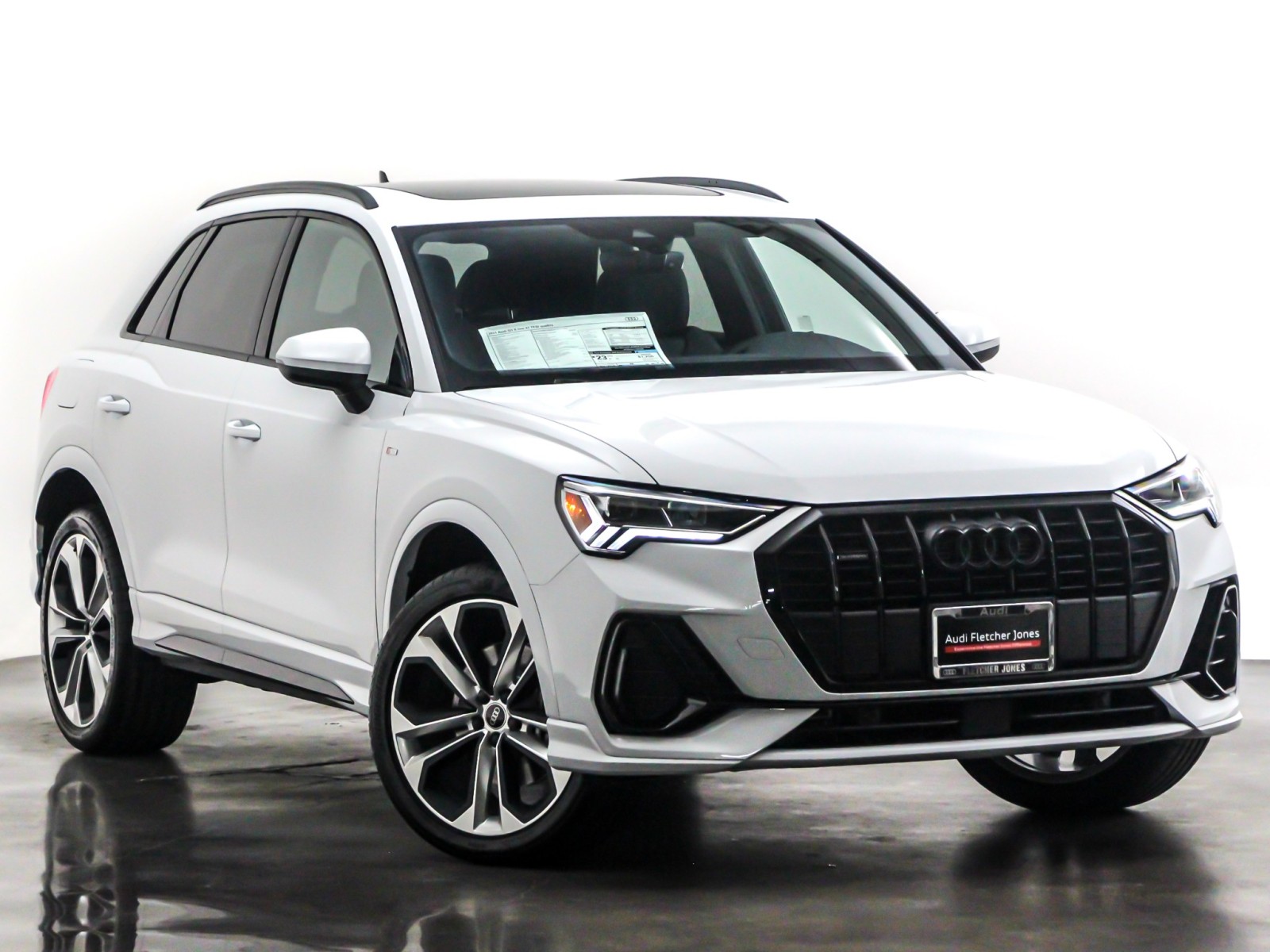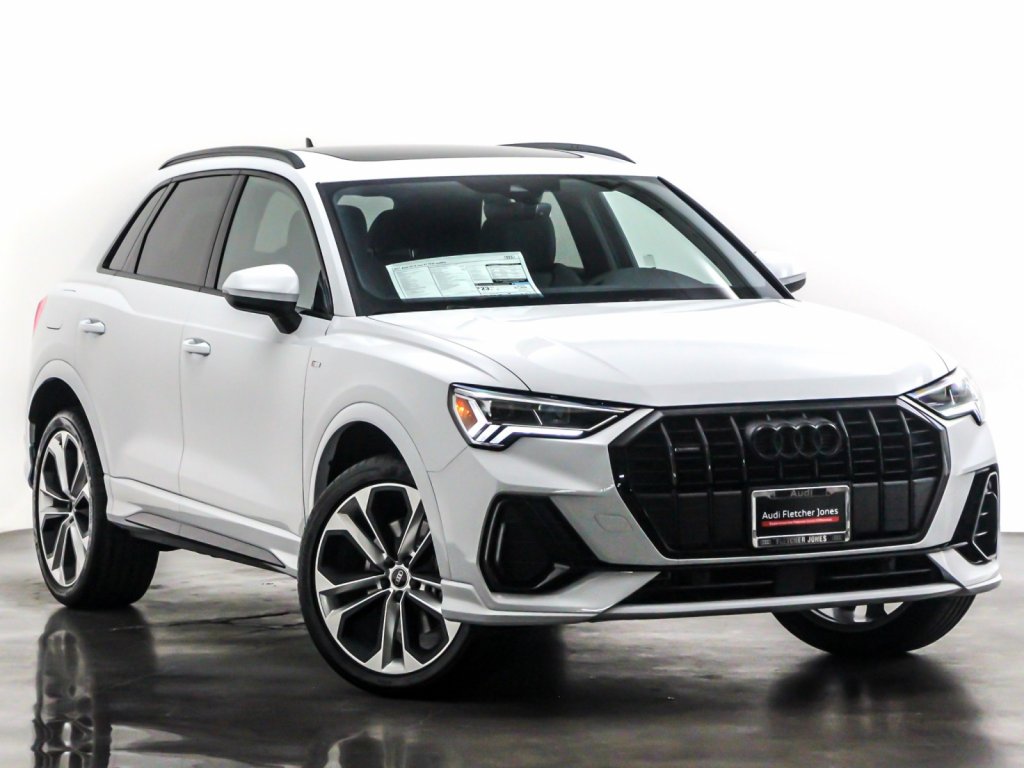 Other vehicles alongside Audi Q3
There are two other competitors alongside Audi Q3 2021. Mercedes-Benz GLA and the BMW X1. These two take the first two places of the SUVs and they are so much alike with each other. A few differences are there. However, we will see them briefly.
Mercedes-Benz GLA
The Mercedes-Benz GLA has been redesigned for 2021. It now features a punchy power train that rivals the Q3, as well as even more robust engines in the Mercedes-AMG versions. In addition, its total cargo space exceeds that of the Q3. The Audi, on the other hand, has substantially larger cargo space behind the rear seats and more upscale cabin materials. The starting prices for both models are similar.
BMW X1
The BMW X1's engine produces the same amount of horsepower as the Q3, but the X1's handling is more responsive. Inside, the BMW misses the upscale appearance and feel of the Audi, but it has a larger cargo hold and an easy-to-use infotainment system, but Android users may prefer the Q3 because the X1 misses Android Auto. Leather seats and all-wheel drive are standard on the Audi, although they are optional on the BMW.
The Audi Q3 2022 model
The 2022 model of the Q3 is smaller than the 2021 version which makes it the smallest SUV. On the outside, it appears luxurious, and inside, it has many of the same high-quality materials and technology features as the more expensive Q5, Q7, and Q8 crossovers. Of course, the rear-seat room isn't as large, and there are some subtle cost-cutting measures inside to keep expenses down. To compensate, the Q3 has a bit more youthful air, and its chassis is slightly more sporty than the larger Audi SUVs.
Author of Get Basic Idea – The Knowledge Base / Bachelor of Technology – BTech, Mechatronics, Robotics, and Automation Engineering.