How to Delete Calendar Events on iPhone | Apple iPhone Guide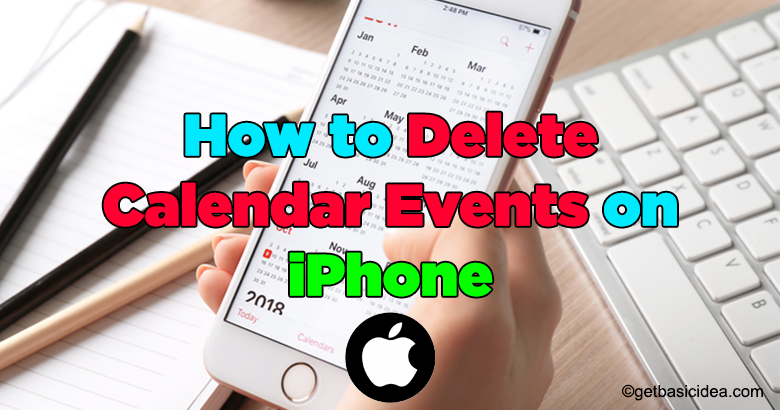 All mobile phone users tend to use their mobile phones' calendars to track their monthly activities or events. iPhone users are also in this category. What if any of these events changed or canceled? Well, we will have to delete those events from the calendar. This article will provide you with some step-by-step guides to delete calendar events on your iPhone.
These mobile calendars help to keep track of events, birthdays, holidays, and other events that can be easily forgotten. In the iPhone calendar, you can add recurring events. Therefore, the birthdays can be added once and it will remind you of that birthday every year. Anyhow it is very easy to delete calendar events on iPhone.
Delete calendar events on iPhone
Method 1
Open Calendar Application
Tap the date where the event you want to delete takes place, or search the event name on the search function.
On the Event Details page, tap Delete event at the bottom.
If this is a recurrent event, the pop-up window will show whether the whole series or only this incident should be deleted.
Tap on the Delete All Future Events if you wish to delete all recurring events.
Otherwise, tap Delete This Event Only.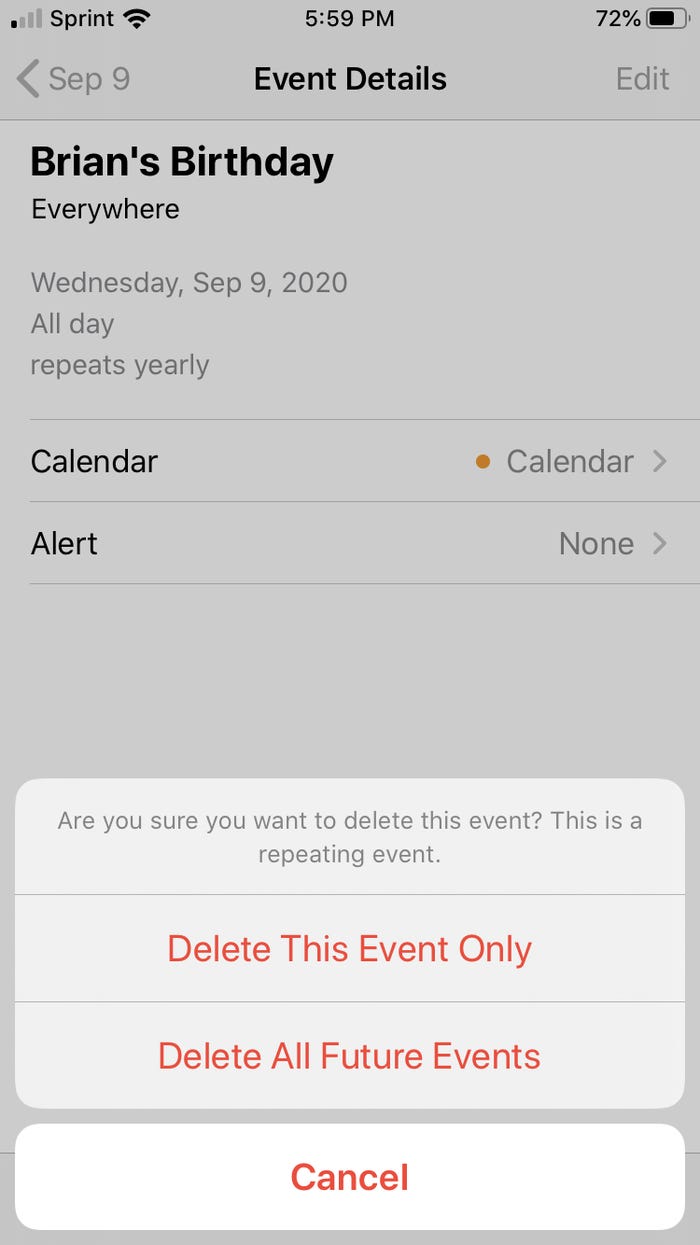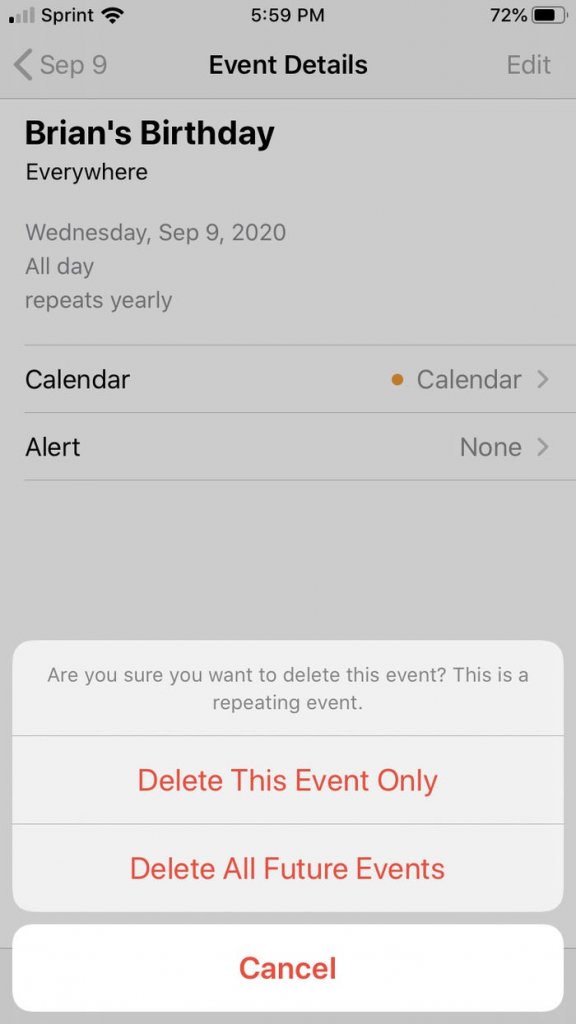 As it was mentioned earlier, there are various methods to perform this task. Another easy method to delete non-recurring events is there. Let's see what it is.
Method 2
Go to your Calendar application.
Tap on the event you want to delete.
Tap on the Edit button on the top.
Then tap Delete Event.
Method 3
PhoneClean is a professional eraser for removing space from the unwanted content of your iPhone iPad. There are two modes which it provides, Quick Clean and Deep Clean. Quick clean cleans all the junk files including cache, cookies, temp files, app crash logs, etc. It also features a mode called the Tool Box which can clear duplicate contacts, undesirable pictures, and outdated calendar notes & events, etc.
This application is worth downloading. First, download the application and launch.
Once the application is launched, click the Toolbox and go for Clean Calendar. Then select the events you want to delete and click on the Delete button.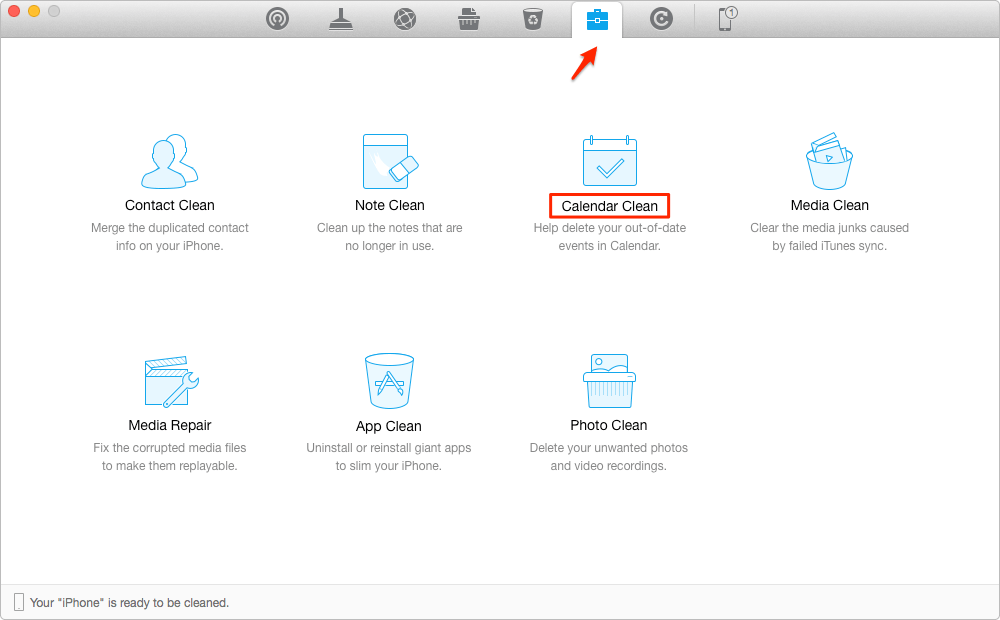 So, you can see that this is an easy method of cleaning events on the calendar. This is also very much useful when deleting all entries at once.
Deleting Synced Entries
There are basically two ways that you put events on the Calendar. Automatically, by syncing calendars stored on your computer for device sync, or those events that you have added Manually. Manually added events should be deleted manually while automatically added events are removed by synchronizing your computer to your device.
Connect the iPhone via USB and launch the iTunes application.
Click on the iPhone devices in the iTunes application window under the heading Devices.
For the iPhone sync options, click on the Info tab.
Remove the check-mark next to Sync Calendars or Sync iCal Calendars.
If you want to delete calendars from the device, click on the Remove Calendars option.
Click on Apply button, wait some time and exit.
Remember the above-given Delete Calendar events on iPhone helps to delete manual entries.
Delete Calendar Spam on iPhone
Open Calendar app.
At the bottom of the screen, tap Calendars.
If there are any calendars that you don't recognize, tap on the More Information button.
Then tap Delete Calendar.
Most probably this won't fix the issue. Then you will have to delete the Calendar Subscription.
Open the Settings.
Tap Calendar and Accounts. (or Password & Accounts, and then Accounts)
Tap Subscribed Calendars.
Select the Calendars that you don't recognize and need, then tap Delete Account.
Author of Get Basic Idea – The Knowledge Base / Bachelor of Technology – BTech, Mechatronics, Robotics, and Automation Engineering.