How to Identify a Hacked Android Phone
Is your Android phone acting weird? Not sure if your smartphone has been HACKED? Well, no worries, we can help you identify whether your Android phone has been hacked. Let's not waste any more time and get into business before it is too late.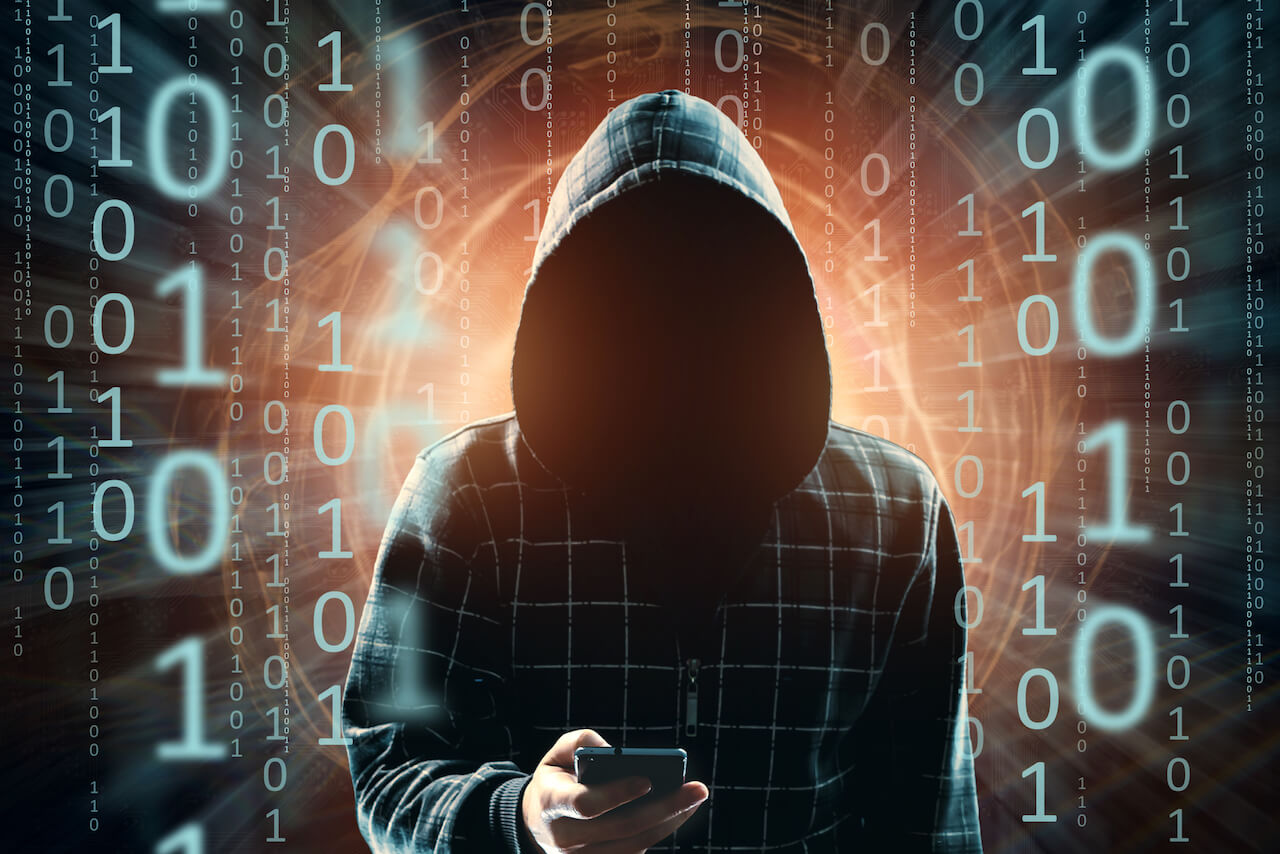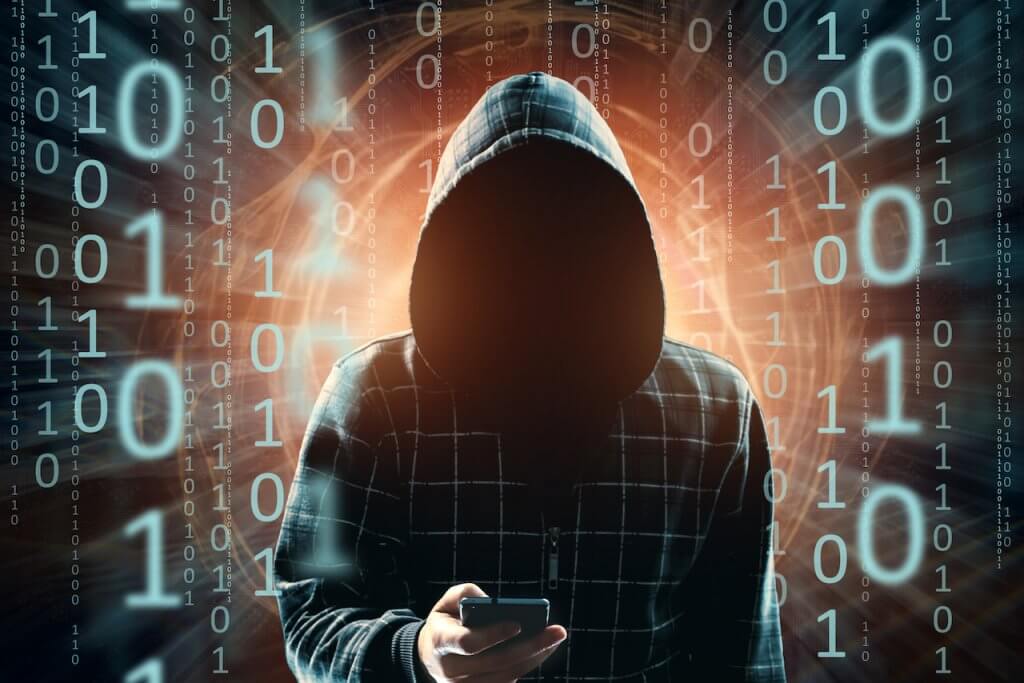 In most cases, users are unaware that their device has been hacked and are too late to realize it. While the following symptoms on your device don't necessarily mean your device is hacked, it is kind of a red alert situation as someone might be breaching your smartphone. So, let's dive into some symptoms that can tell you whether your device has been hacked.
Unusual heating up of the device.

The random appearance of unwanted stubborn pop-ups and Ads resulting from malware or spyware in your device.

Unrecognized installation of unwanted apps on your device.

Slowing down and lagging of device activities.

Random or unknown text activities and calls.

Electronic interference and echoes during calls, which usually never happened before.

Strange behavior of apps (Automatically switch on and off) and unexpected app crashes.

Extreme drain and device battery usage due to unknown increased activities. Check your device battery usage to look for incredulous battery consumption.
Go to Settings >> Device care / Battery >> Battery usage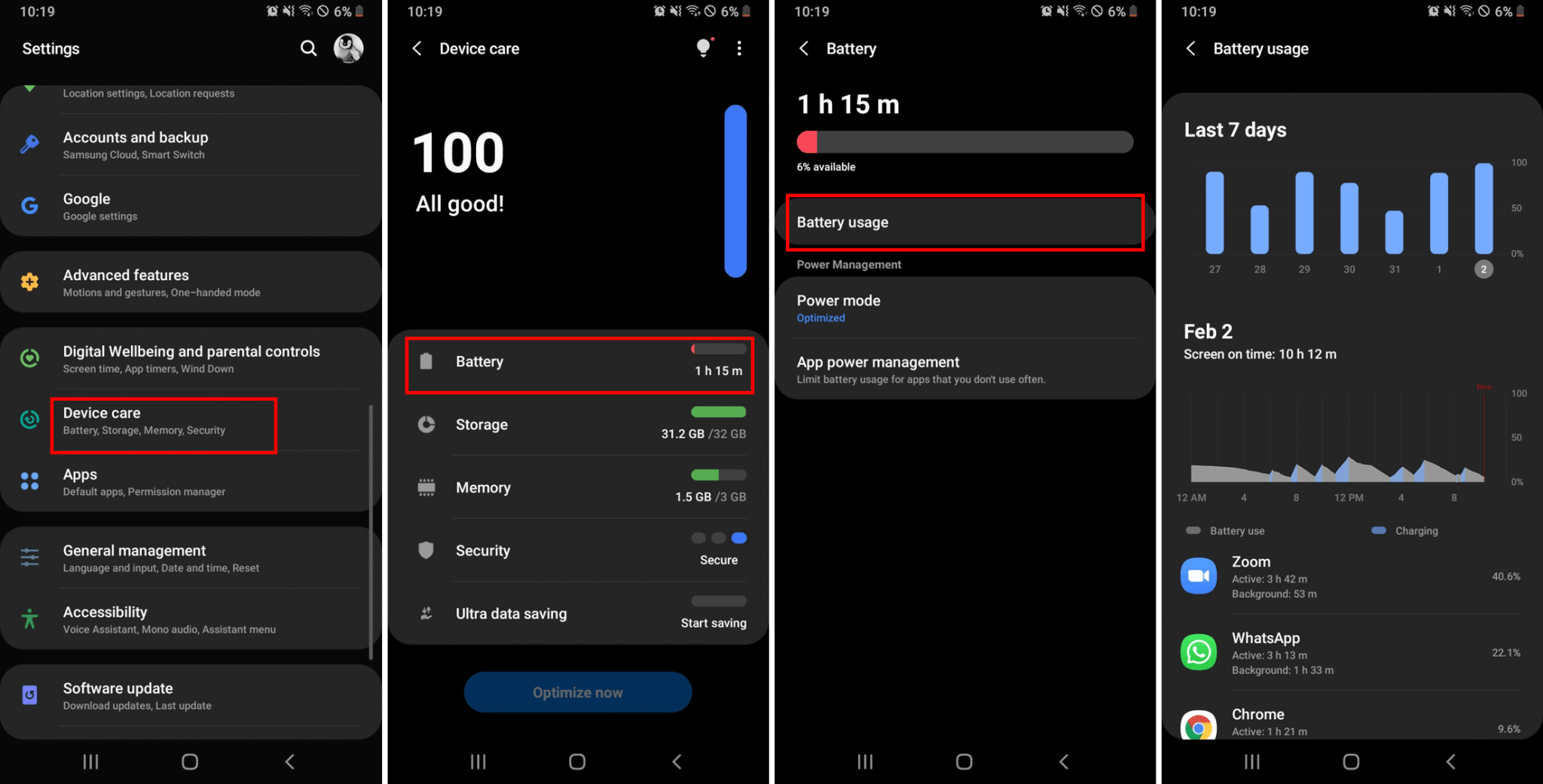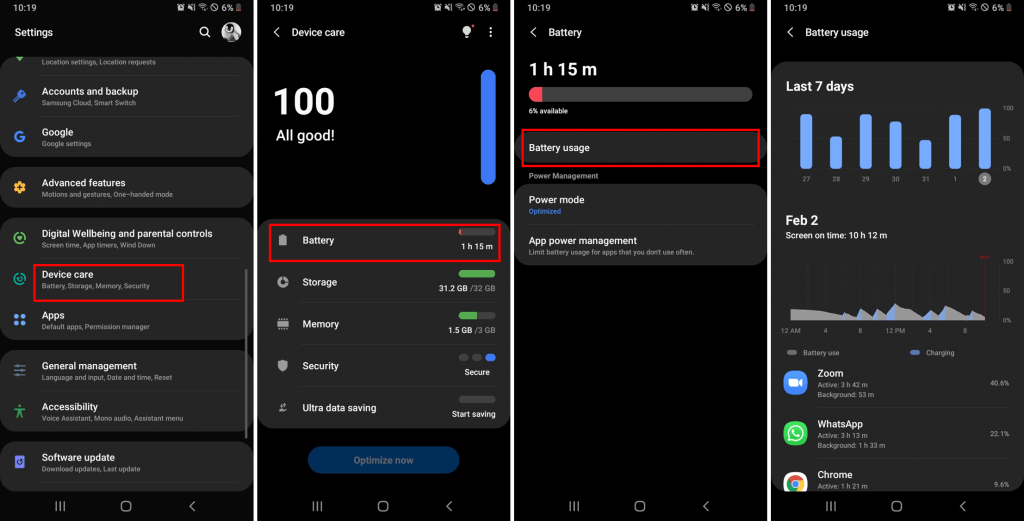 Unexplained high data usage, which might be due to the running of unknown background apps communicating over a network. You can check your data usage settings to scan for apps that seem to have unusually high data consumption.
Go to Settings >> Connections/ Data Usage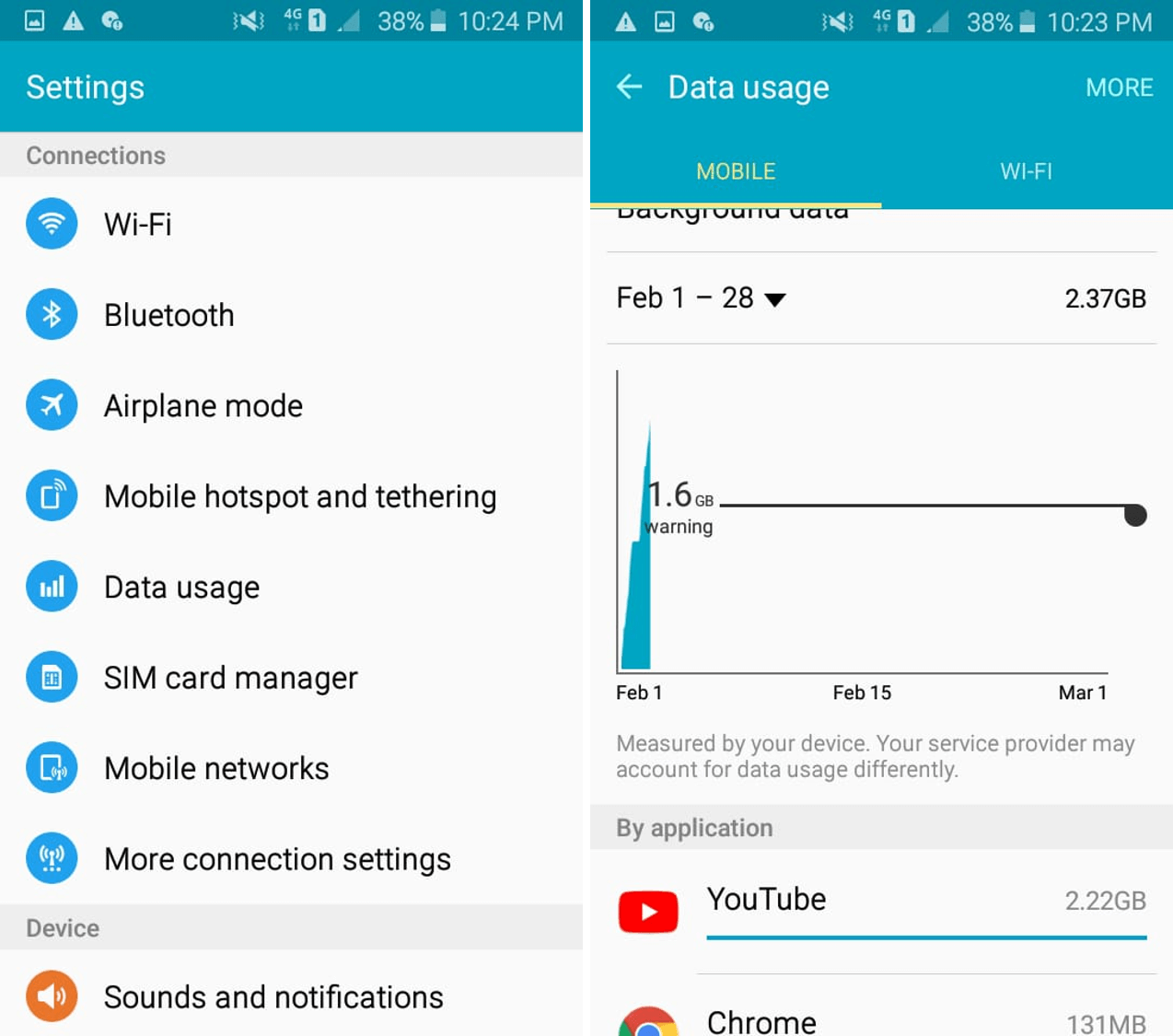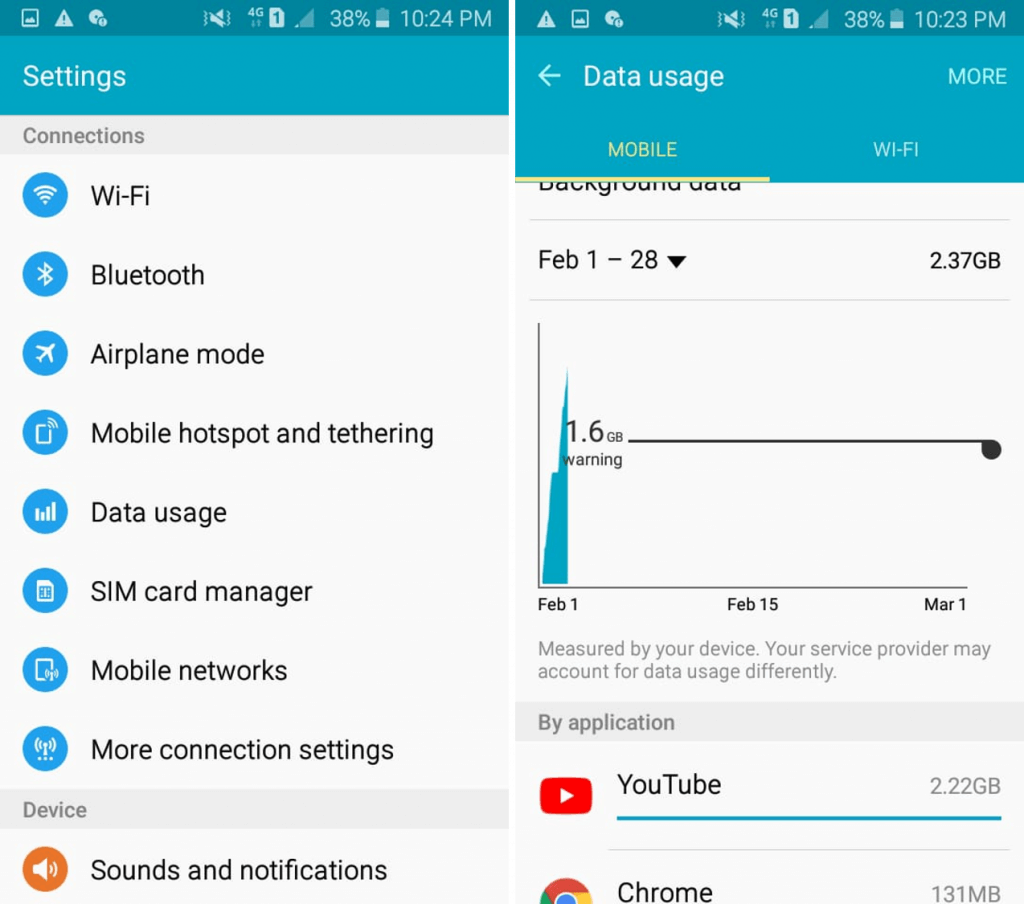 The following instances could also relate to a possibility if someone has hacked your device's camera.
You might notice photos and videos in your gallery that you don't remember taking.
The flashlight lights up when you aren't using your phone.
USSD Codes to identify a Hacked Android Phone
You can dial the following USSD codes to check if someone is tapping your phone and forwarding your calls and messages without your knowledge.
*#21# – This code gives you a list of contact numbers to which your device diverted calls. Generally, it should be a blank list as in the image below.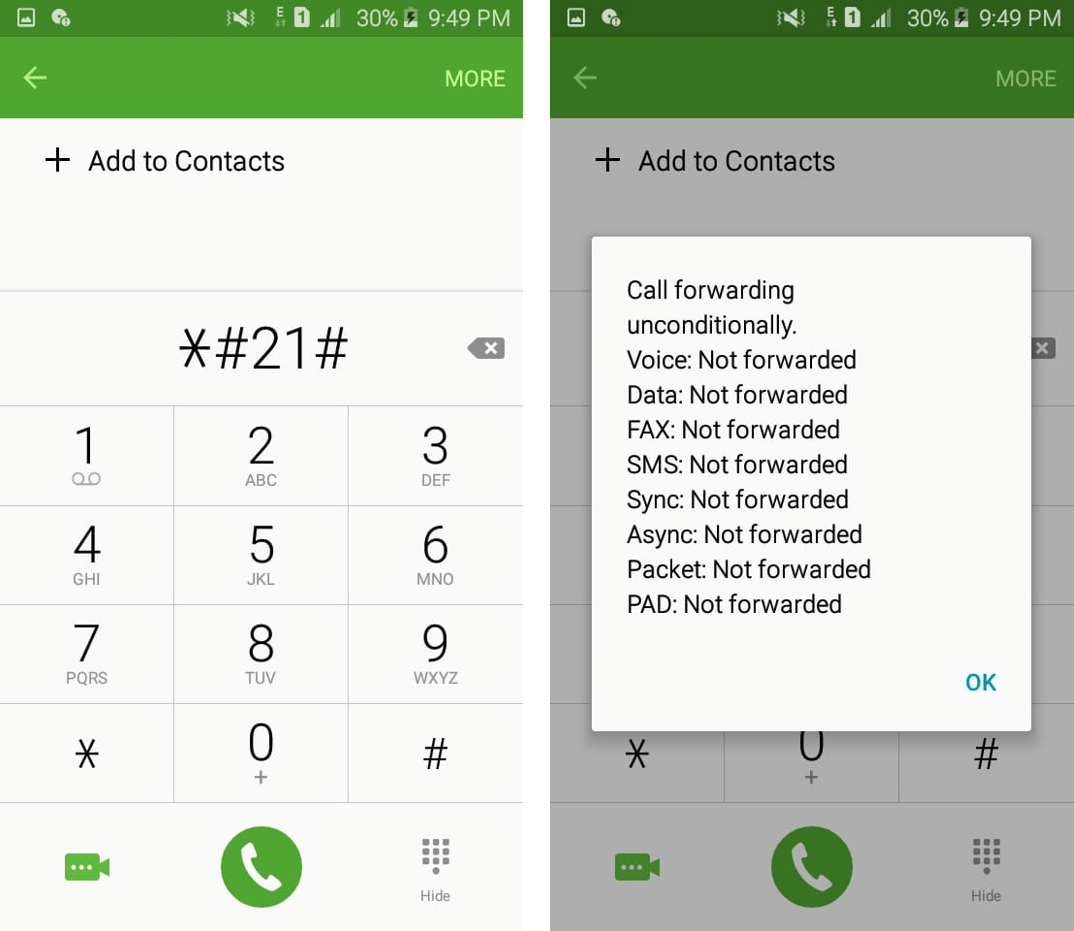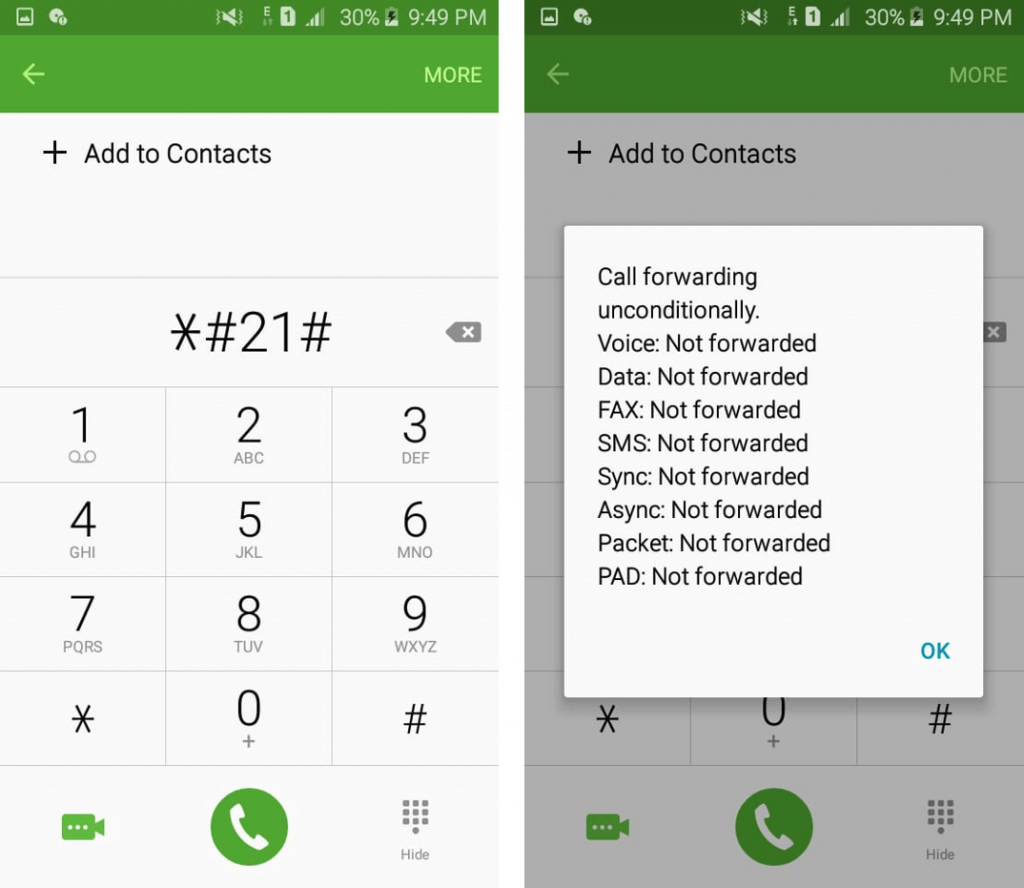 *#62# – This lets you know of your calls – voice, data, fax, SMS, etc. forwarded or diverted without your knowledge.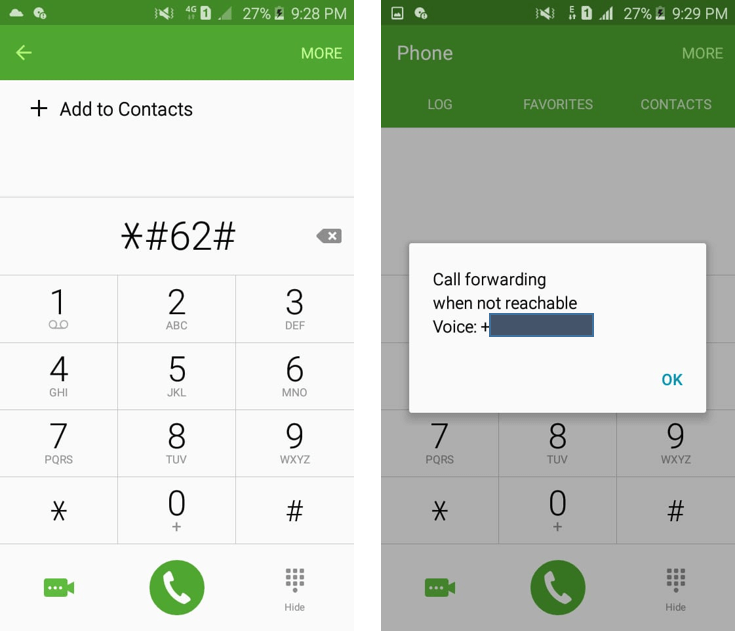 ##002# – Erases voice, data, or SMS calls forwarded without your permission.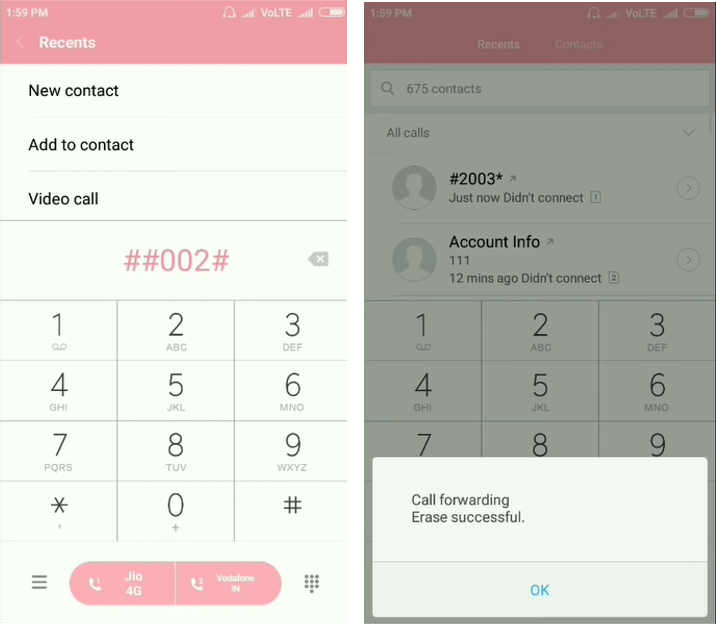 Now, if you seem to be a victim of the symptoms mentioned above, you might be hacked. So it's time to take action and get your hacked android phone fixed as soon as possible.
Author of Get Basic Idea – Knowledge Base / B.Sc.Hons Degree, Information Technology, and Management.