How to Right Click on an iPad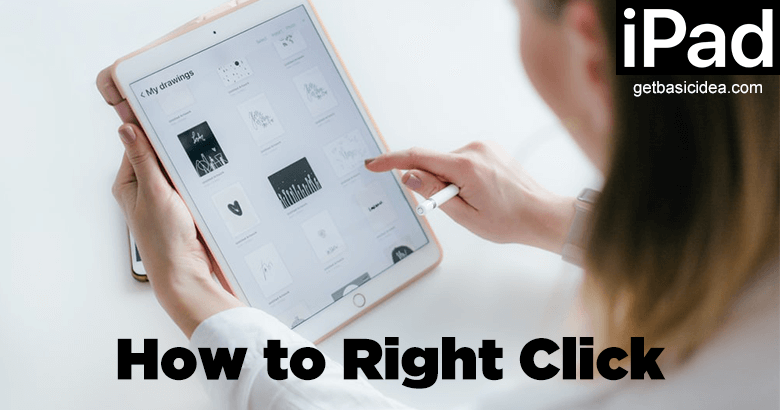 Right-clicking can be considered as one of the greatest functions of modern computers. It brings up shortcuts to all sorts of options. Working with documents and navigating through the web has become really easy with that. Even though a right-click on an iPad does not work the same way as a computer's mouse does, it has the same features up to a certain level.
Is it possible to Right-Click on an iPad?
Yes, it is!
But with a limited capacity.
In iPads, you get some of the functions when you get with a right-click on your computer, especially specific to working with texts. When you tap and hold on to a text item on your iPad or in your web browser on the iPad, it will open a right-click menu with a few features.
A Bluetooth-connected mouse would be better for the same purpose. Even though you would have access to limited right-click menus, a mouse might be easier to work with.
Right-Click on an iPad Without a Mouse
Press one finger on the screen and hold it there for a second or two without moving. This can open the contextual menu for whatever application you are on.
If you tap-and-hold on a link in your web browser, a window will pop up with a part of the page that would open.
You can now swipe up to unlock options that open a different menu with options such as Open in New Tab, Open in Incognito, Open in New Window, Add to Reading List, and Copy Link.
But if you tap-and-hold on unlinked text, it will highlight the word below your fingertip. Once you let go, you get a text-centric right-click menu. It has text-related functions like Copy, Look Up, Translate, Speak, Share, and Spell. You can activate the commands by sliding your finger from the right-click menu to any of these options.
When you tap and hold the iPad screen while composing an email, text, note, or other missives, you will get a taskbar. That includes options like Copy, Paste, Insert Photo or Video, and many more. Keep tapping on the arrows to see everything it has to offer.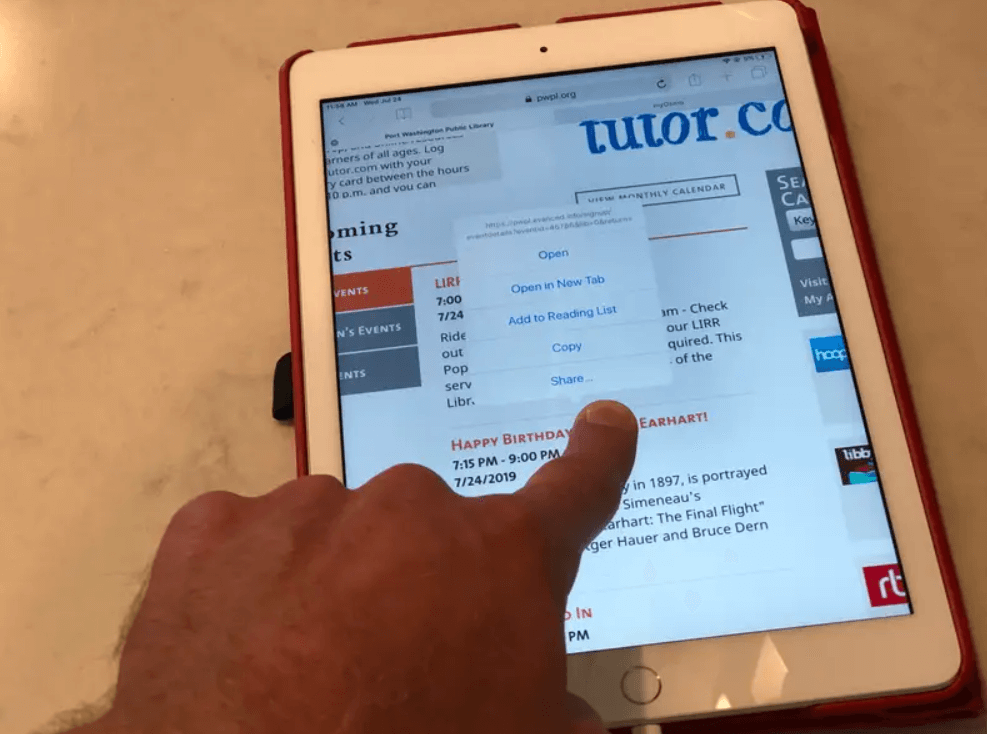 Do All Apps Support Right-Clicking?
Since right-clicking is built into iPadOS, all apps should be capable of this, only if app developers add contextual menus on their apps. You will know it by tapping and holding on to whichever item you prefer.
Visit the previous guide about how to bookmark on iPad.
Landscape Architect | Author of Get Basic Idea.