How to send Bitcoin from Coinbase
Coinbase is one of the industry's largest and most well-known exchange firms. Which is one of the best sites to use for beginners when they first start using Bitcoin. Even, it could be difficult for many new users to find out how to convert Bitcoin to cash or how to send Bitcoin from Coinbase to other wallets or to various exchanges.
You're one of them? Don't be afraid! For beginners on Coinbase, this is very popular. We will teach you all of the basics necessary to move your Bitcoin to a variety of common exchanges and wallets in this detailed guide. Read this article to learn how to send Bitcoin from Coinbase. You will be an expert in the process until the end of it.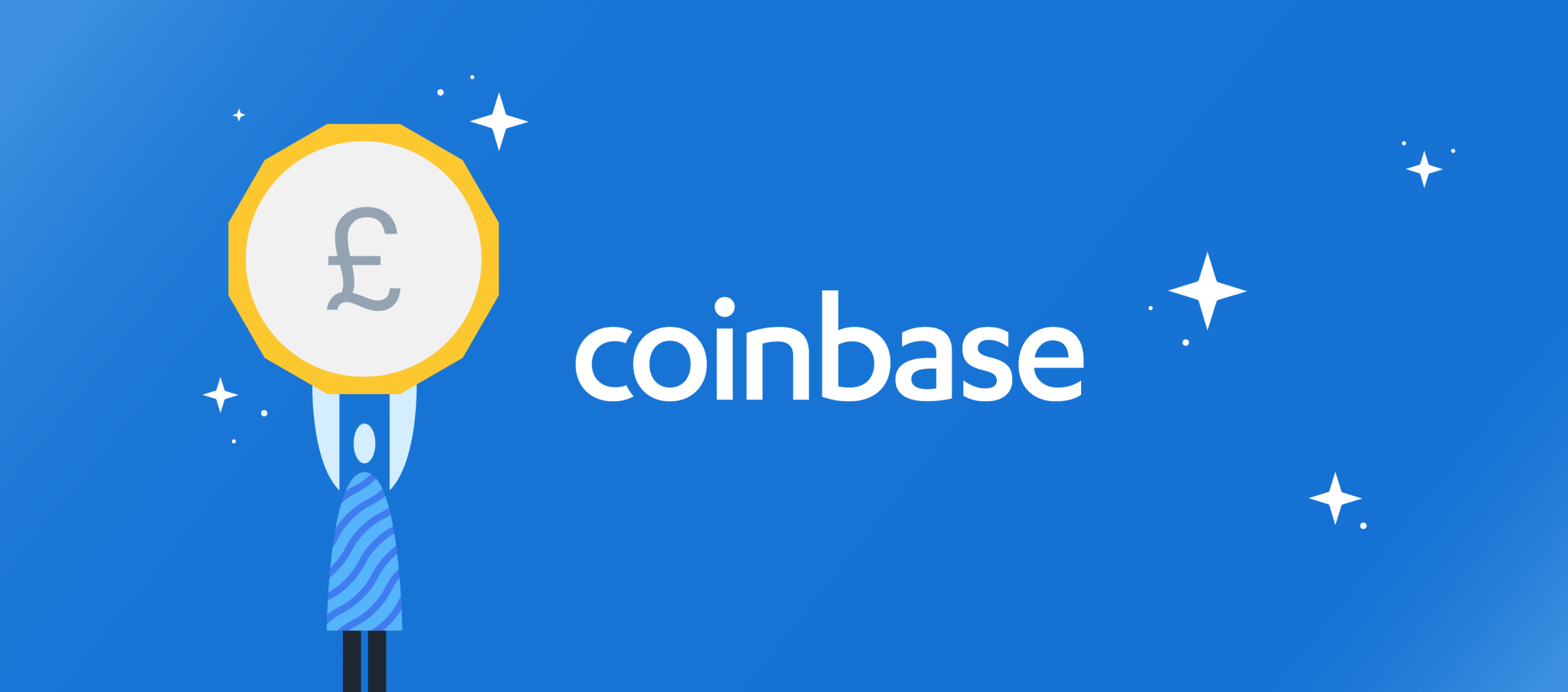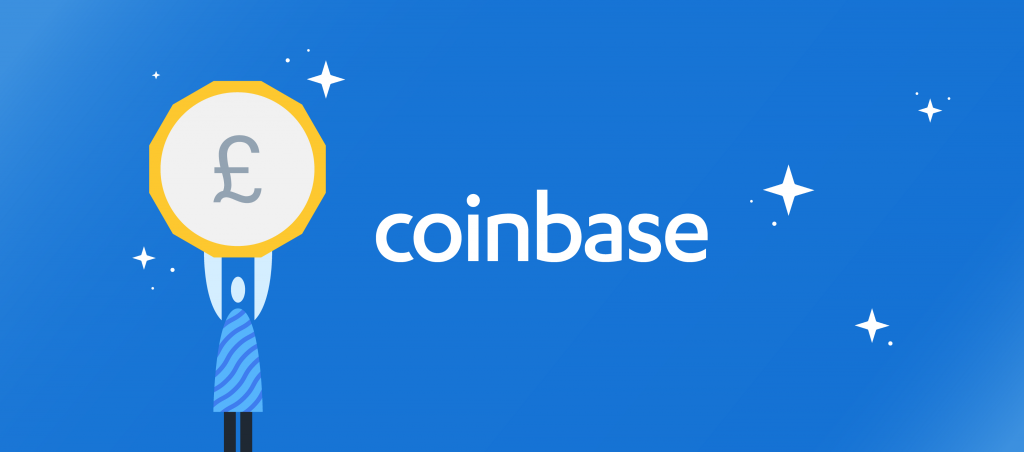 Step 1:
All right, so you bought some Bitcoin and now you've got it sitting in your wallet in your Coinbase account. The next stage is very basic but depending on which Coinbase platform you are currently using. It will differ slightly. To get a better idea of how to start the transition process, let's take a look at each of the variations.
Initiate the Coinbase Transition
To enable the transfer through your Coinbase basic account:
To see a list of all of your wallets, select the 'Accounts' button at the top of the page.
Click the "BTC Wallet" button and press "Send."
Step 2:
To Find your public address for the recipient
When you begin filling out the transfer request on Coinbase, the first segment that will catch your eye is the recipient/destination box. This is where you will have to enter your wallet address to obtain your Bitcoin from Coinbase. For instance, if you want to move your Bitcoin from Coinbase to your Binance account, you will need to find the public wallet address of your Bitcoin on your Binance account first.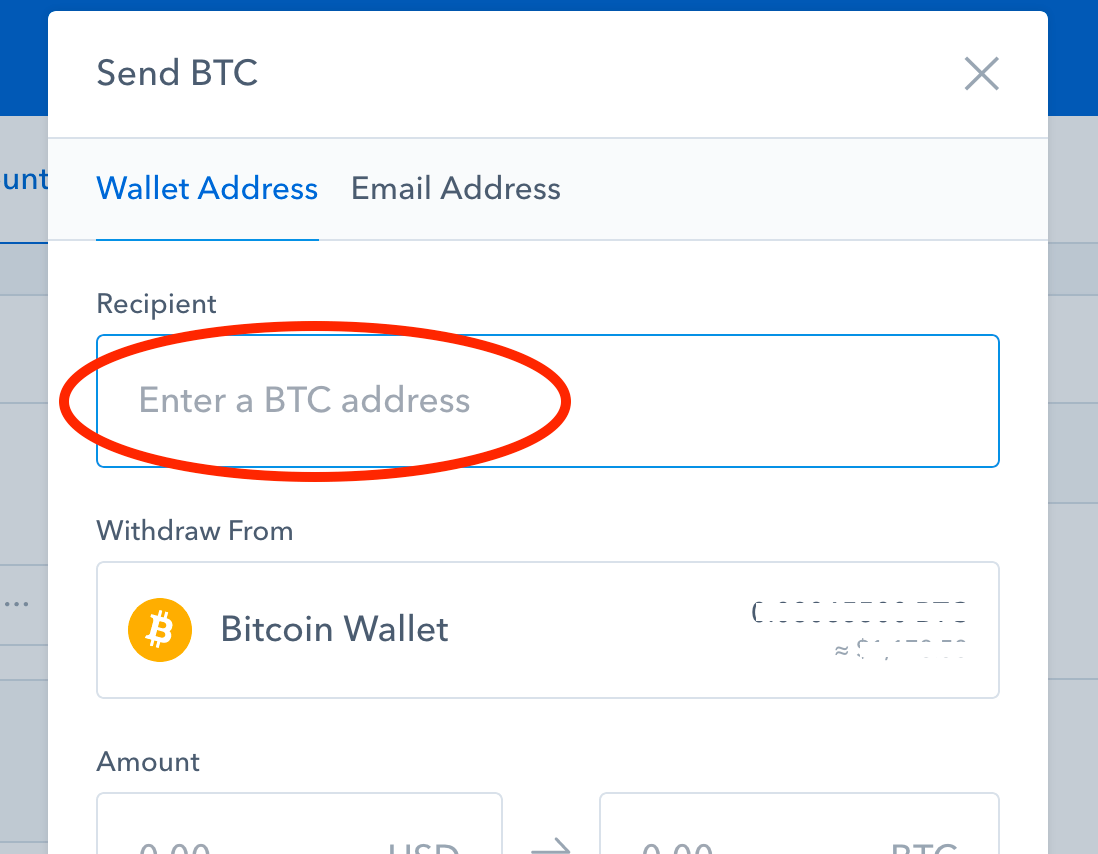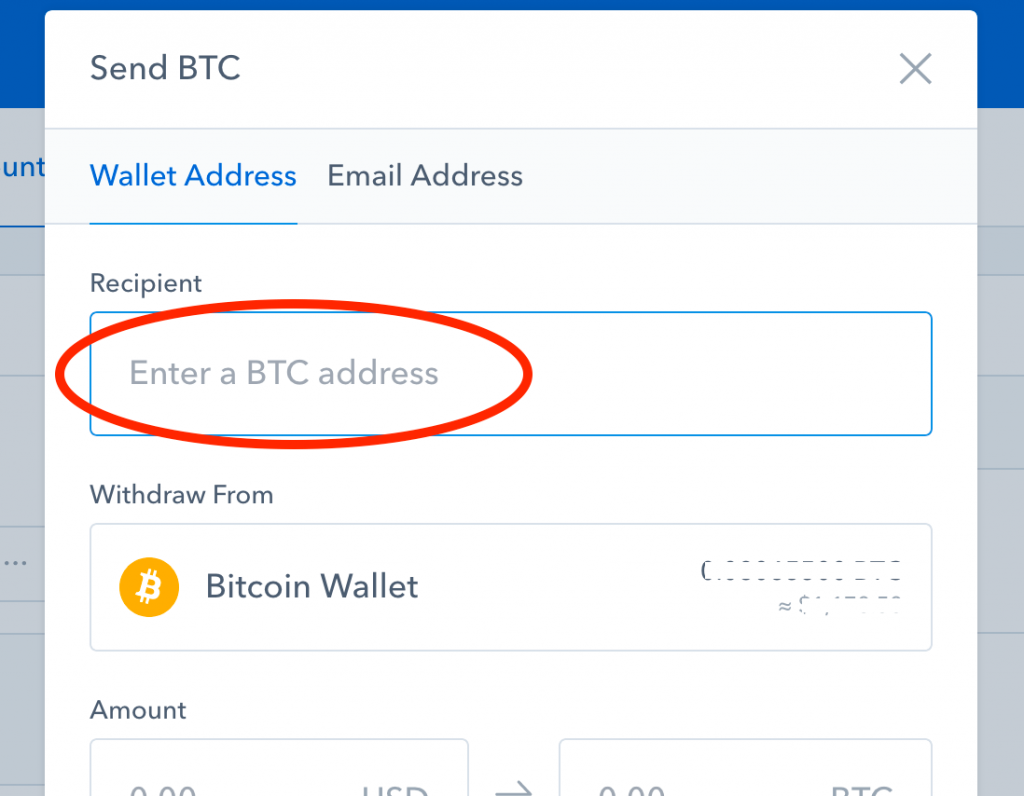 Let's see the procedure you need to undergo to get your Bitcoin wallet's address on your platform of choice. No matter if you really are trying to learn how to send Bitcoin from Coinbase to Binance, Bittrex, Kraken, Poloniex, Electrum, Blockchain.com, or other platforms from Coinbase, here are the quick and full instructions for each one.
Although it is usually a harmless process to submit your Bitcoin, there are some errors that you can create that will lead to your Bitcoin's complete loss. Sending Bitcoin to an incompatible wallet like Bitcoin Cash or Ethereum is the first mistake that you can make. You will lose your Bitcoin if you do this and will not be able to regain it.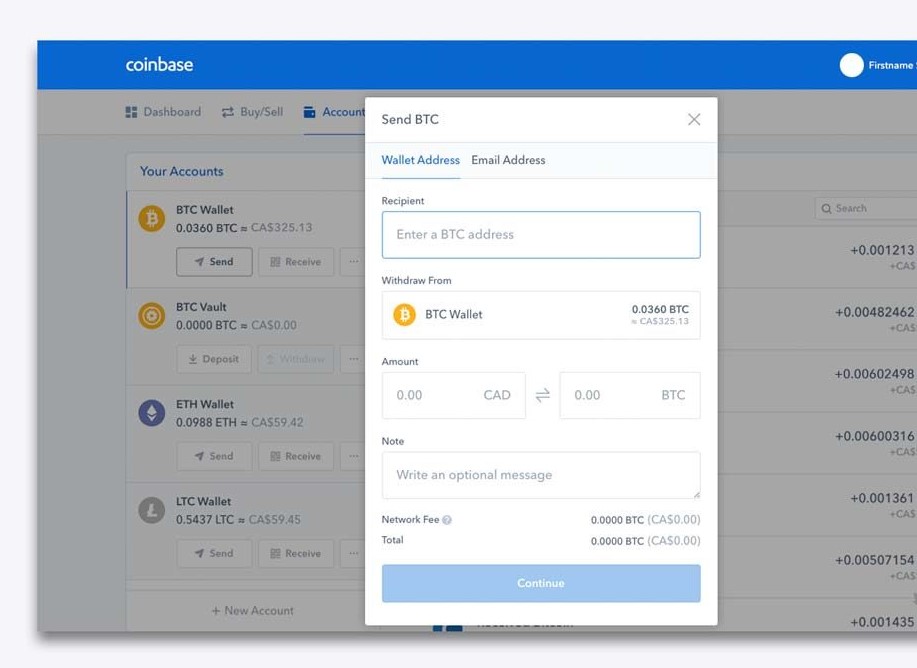 Not copying the entire wallet address and missing a few characters is a similar mistake that can be made, which will cause your Bitcoin to be sent to a wallet that doesn't exist and will also result in the loss of your Bitcoin. Often check the match of the first 2 and last 2 characters to avoid doing this. Compared to regular betting, betting on sports using Bitcoin comes with lots of benefits when you want to send Bitcoin from Coinbase.
How to Transfer Bitcoin to Binance from Coinbase
Let your mouse linger over the tab, which represents the head and shoulders of a human. It will display a drop-down menu.
Tap on the "estimated value" button and you will be taken to a page that lists all the coins on the platform that you can trade and your balance for each one.
Find the BTC line and click on the right side of "deposit" With your transaction history and a wallet address, you will be taken to a tab.
Click on "copy address" underneath the wallet address.
Go back to your account with Coinbase and to the transfer menu, you opened earlier. Paste the address you just copied in the recipient/destination section and insert the amount of Bitcoin you want to send in the 'Amount' column.
Click "Continue" to confirm this detail and you will then be asked to confirm it. Double verify that everything looks correct and confirm the move. The transfer will take some time to arrive.
How to Transfer Bitcoin To Bittrex from Coinbase
In the top right corner of the Bittrex website, click on "wallets". You will be taken again to a list of all coins that can be traded on the platform and the sum that you currently carry for each of them.
Find the section of Bitcoin by either browsing through the list or searching for BTC in the search bar above the cryptocurrency list.
Click on the tiny green circle on its left side once you have discovered the Bitcoin bar. Doing this will show your address for the Bitcoin deposit.
Click the clipboard icon right next to your BTC address, and it will copy the wallet address to your clipboard.
Send this address back to your Coinbase account and paste it into the recipient/destination bar. Then, add the amount of Bitcoin you want the transaction to pass, proceed, and confirm.
How to Transfer Bitcoin to Kraken from Coinbase
"Click on "funding" on your Kraken dashboard. This will take you to a page highlighting all the available cryptocurrencies on the exchange. On the left side of the page, they will all be conveniently identified.
Navigate down to, and click on, Bitcoin. In order to find your Bitcoin deposit address, scroll down the list. Click "Generate New Address" if no address initially appears.
Highlight this address and copy it and return it to your Coinbase account. Paste this address into the receiver bar, add the amount of Bitcoin you want to pass, proceed with the transaction, and confirm it.

How to Transfer Bitcoin to Poloniex from Coinbase
Find the tab "Balances" and click on the tab "Deposits and Withdrawals" below it. You will be guided to a page with a list of all Poloniex cryptocurrencies.
Navigate to the Bitcoin section (if needed, use the search bar) and click on the right side of the deposit button. Doing this will reveal the address of your wallet.
Highlight your address and copy it. Then return to your Coinbase account, paste this address into the recipient/destination bar, add the sum of Bitcoin you would like to transfer, proceed, and confirm the transaction.
How to transfer Bitcoin to your Electrum Wallet from Coinbase
It's incredibly easy to transfer Bitcoin from your Coinbase account to the Electrum wallet.
Simply open the Electrum app and click on the "receive" tab where you can find your Bitcoin public address (located directly next to "send" and "history").
Copy this address by clicking next to the wallet address on the tiny clipboard icon.
Return to your Coinbase account after it has been copied and paste this address into the recipient bar. Then enter the sum of Bitcoin you want to move, proceed, and confirm the transaction to your Electrum wallet.
How to transfer Bitcoin to your Blockchain.com Wallet from Coinbase
To transfer Bitcoin to your Blockchain.com wallet from Coinbase:
Simply visit your Blockchain.com wallet dashboard, find the "request" button at the top of the page, and press it. Your Bitcoin wallet address will show this icon.
Press the 'copy' button next to the address of the wallet.
Return to your Coinbase account then. Paste the address into the receiver bar, insert the sum of Bitcoin you want to pass, proceed with the transaction, and confirm it.
Step 3:
Follow up on the Transfer
Now that you have sent out your Bitcoin successfully, you will most likely want to keep an eye on your transaction to see how everything is going on to send Bitcoin from Coinbase.
How to Watch Your Coinbase Transaction
Checking your transaction history on Coinbase is the best way to see your transaction take place.
Tap on the most recent transaction on your Coinbase dashboard's list of transactions. Doing so will reveal more information about the move.
Click on the "view transaction" link and you will be taken to a blockchain explorer where all the information of your transaction, including its status and the number of confirmations that have taken place, will be found.
How to view your Transaction from the Exchange/Wallet Reciever
Your transaction can also be viewed from…
The Deposit portion of the Exchange of Binance


The funding section of the Kraken exchange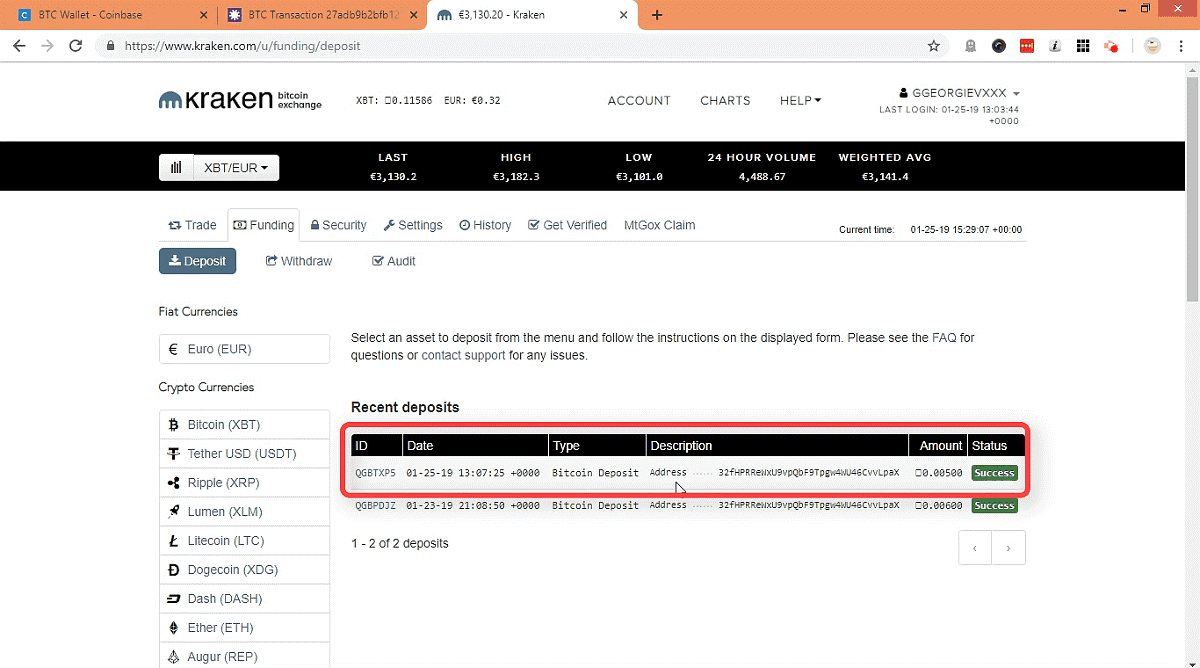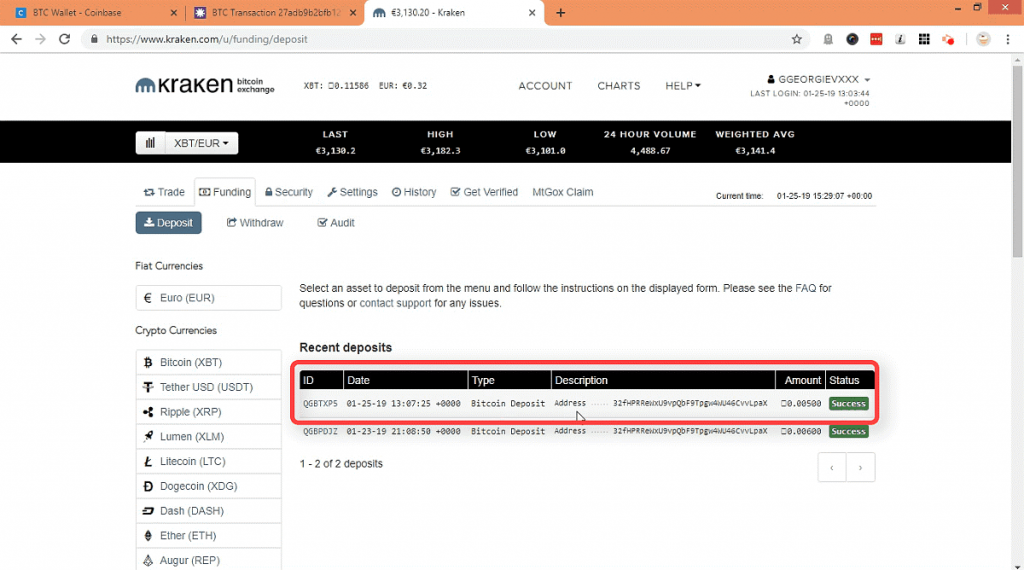 The history section of the Poloniex exchange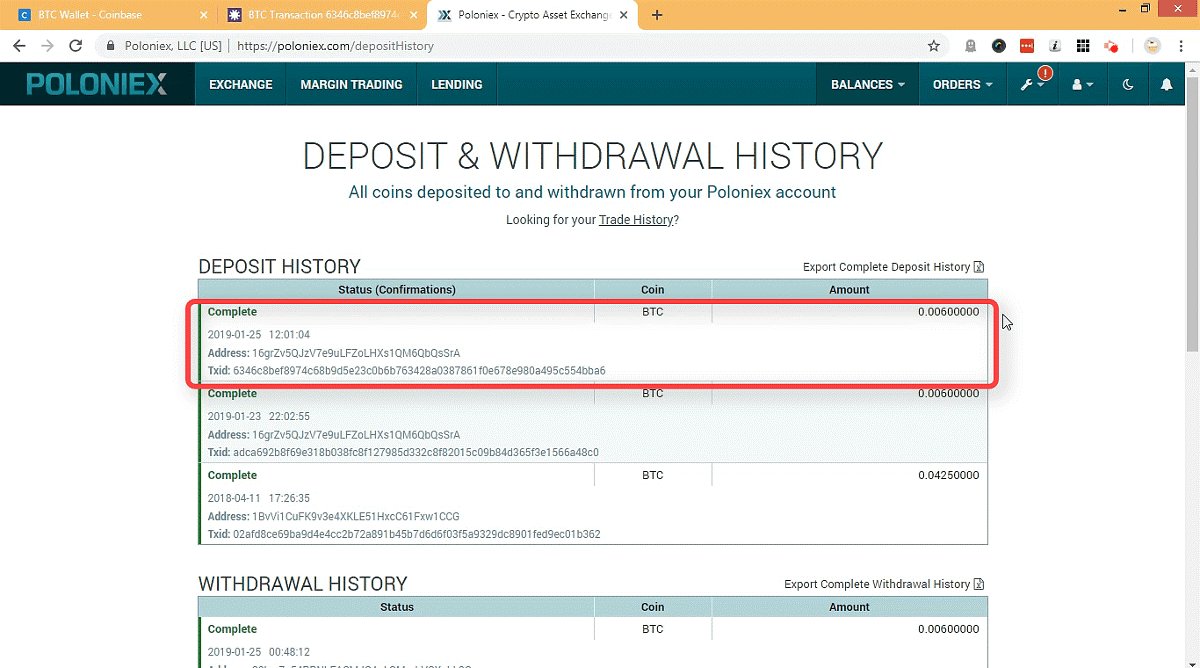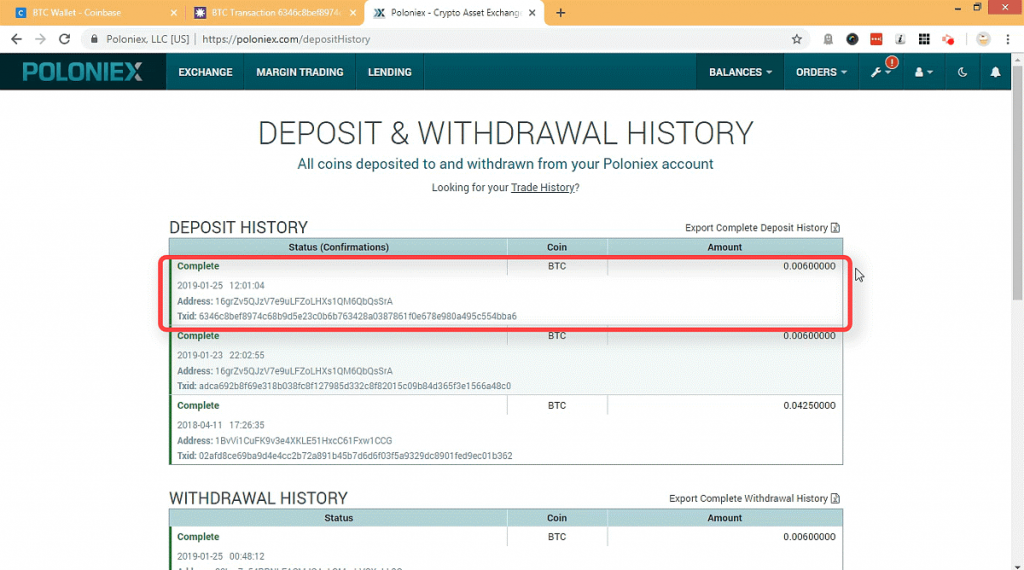 The section for Bitcoin transactions on the Blockchain.com website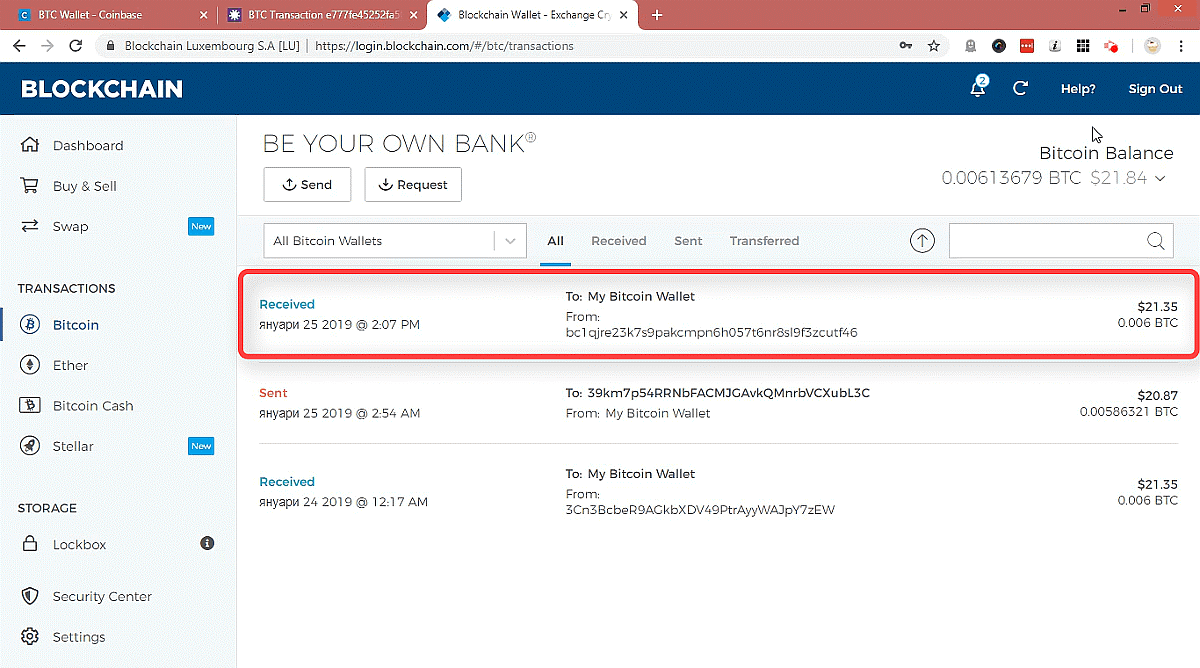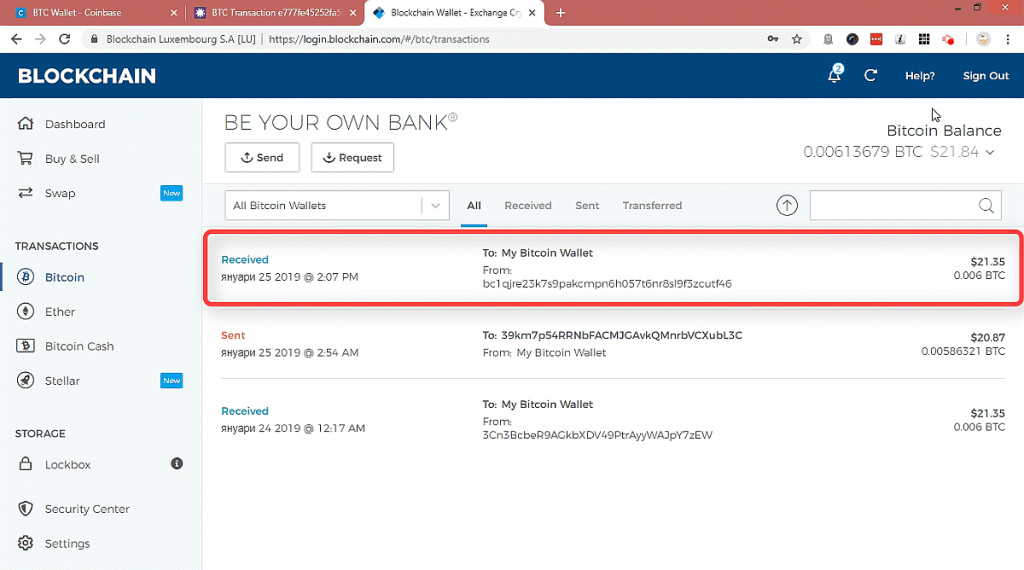 The Electrum wallet history section, which can be accessed when you click on any of your transactions in the "History" tab.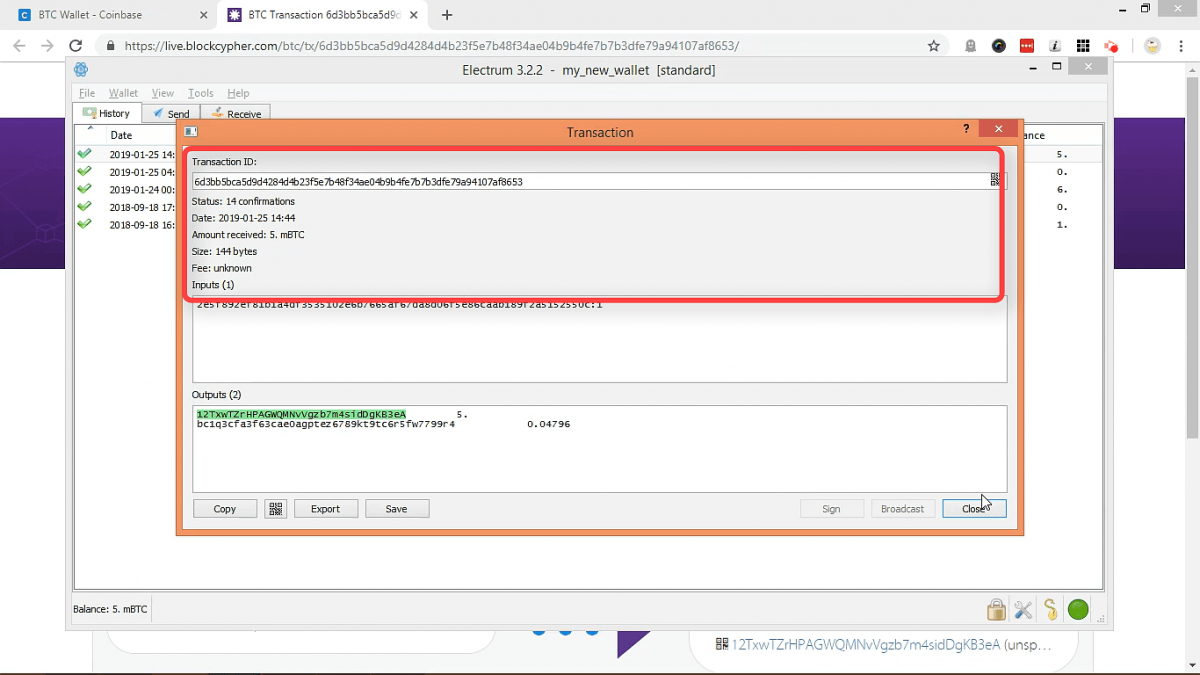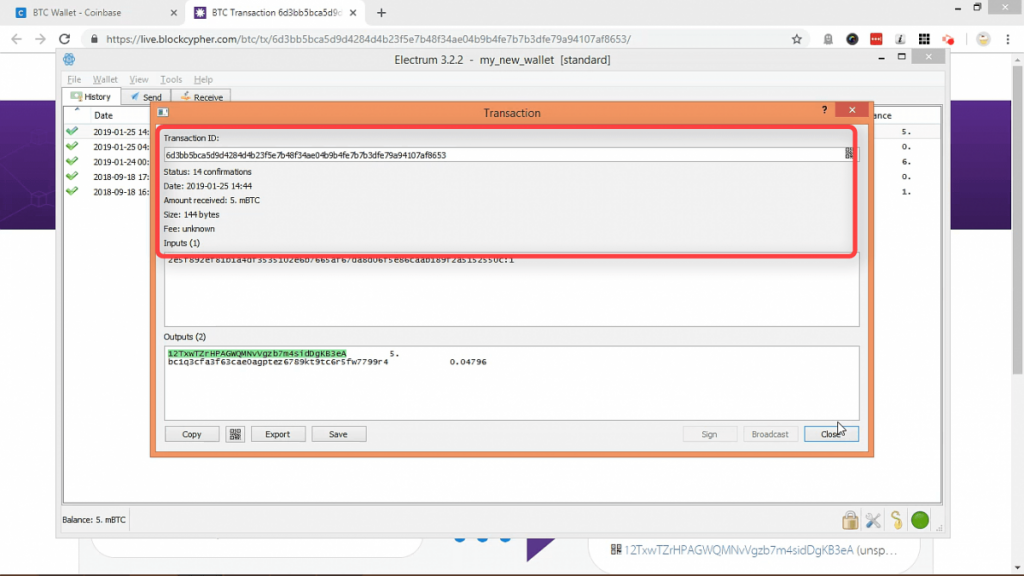 The Bittrex exchange wallets section when you click on Bitcoin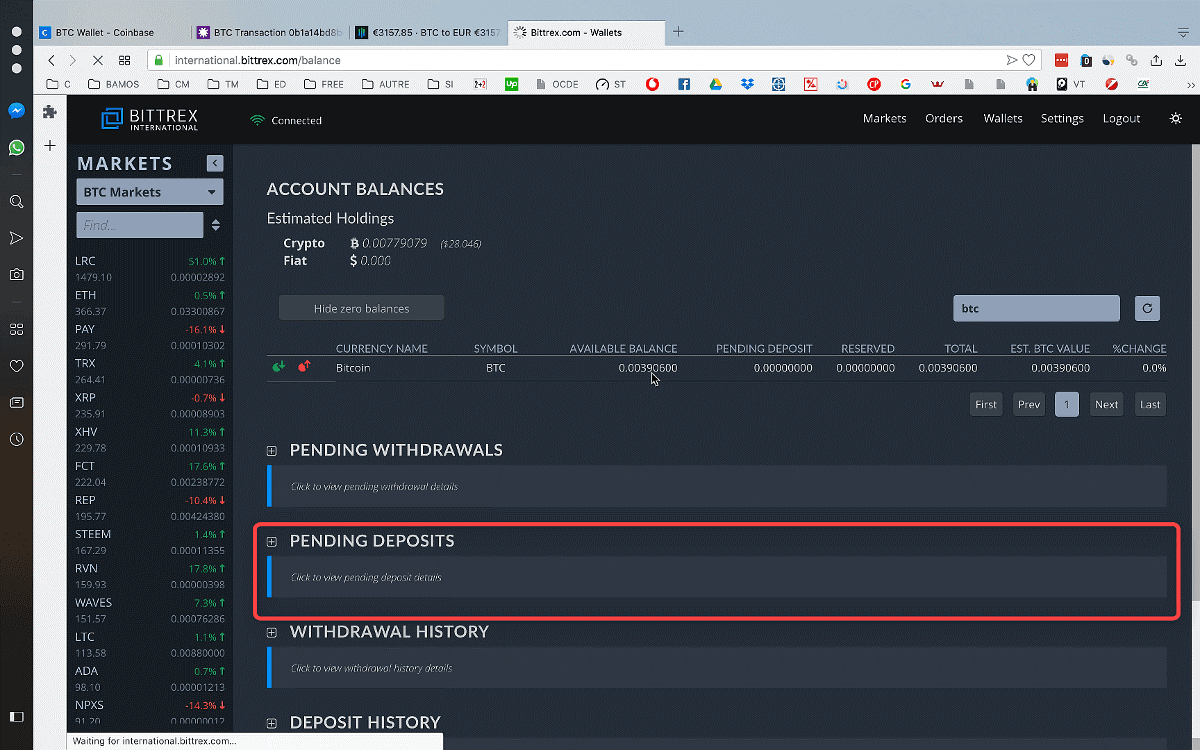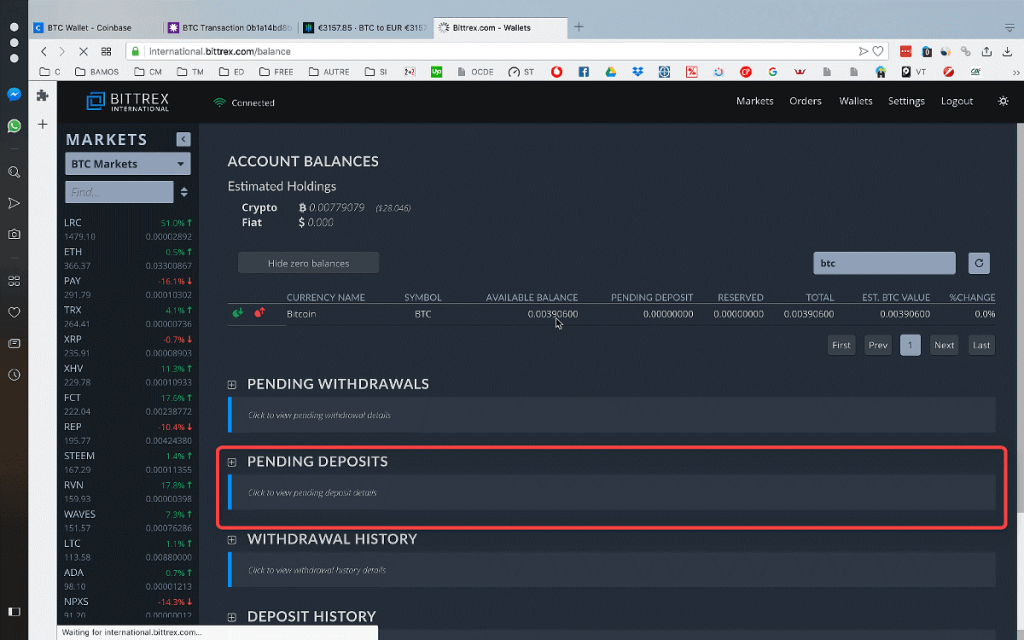 Seeing these live transactions can prompt the question of when will I see my Bitcoin in my other wallet?

How long does it take for Bitcoin to be sent from Coinbase?
The transition itself is just a two-minute procedure and can be done very quickly. However, as soon as minutes after you send them, or as late as hours after your transfer, you can expect to see your funds in your pocket. This is because miners would need to validate your transaction, and this may be either a slow or quick operation, depending on the speed of the network.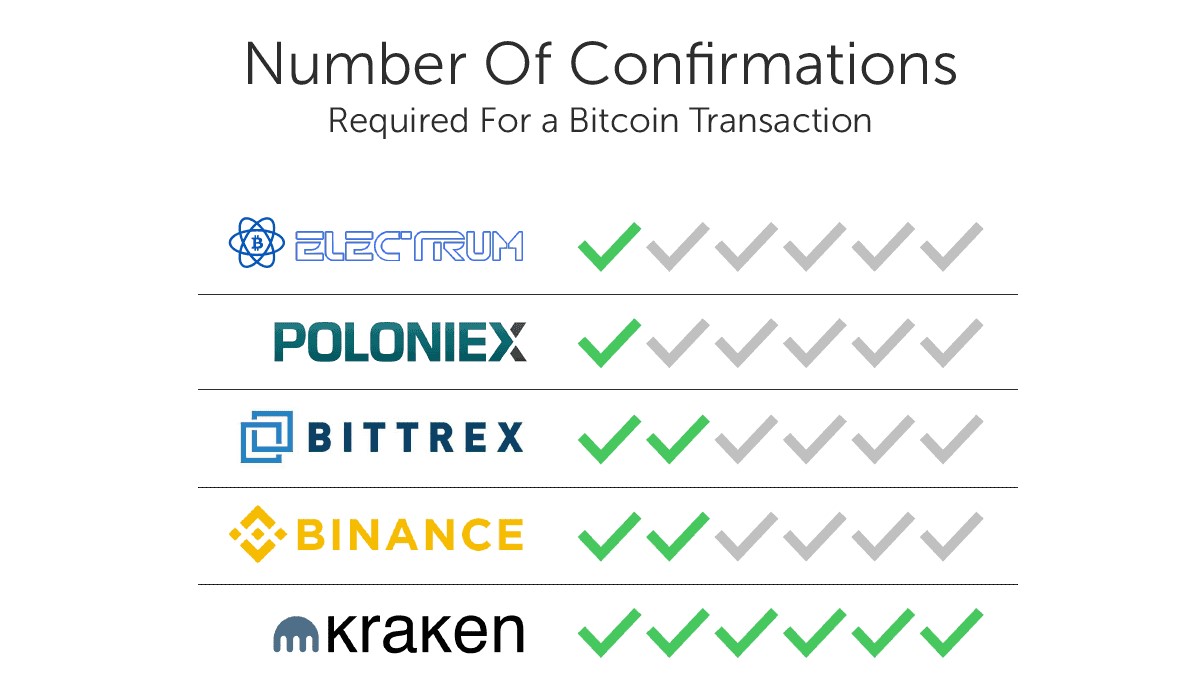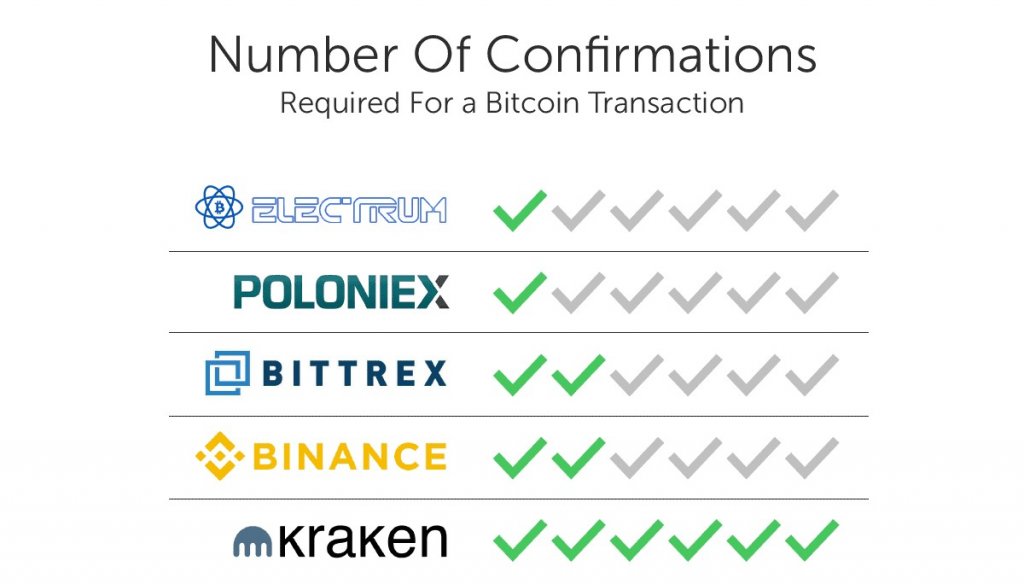 Take, for instance, the above picture. You may need to wait longer to see your funds depending on the exchange/wallet you are using. Wallets such as Electrum need only one confirmation, which is much quicker than using an exchange such as Kraken, which requires six confirmations. It must wait until it is ready to be checked by a miner when a Bitcoin transaction is sent out. When it is ready for verification and has been seen on the network, a single confirmation will be sent. Any new transaction added to the network (by other users) will add another confirmation to yours, and some platforms prefer to wait for additional confirmations before adding your funds to your wallet to make sure everything is right.
In Conclusion
For any cryptocurrency other than Bitcoin and for any exchange, wallet, or program, this extremely easy to follow 3-step procedure is more or less the same. To switch your funds from one wallet to another, simply check for your receiving wallet address, copy it, and paste it into your Coinbase account. The only thing in this process you need to pay close attention to is the address of the wallet. You absolutely have to make sure your wallet address is correct. You could end up losing all of your investment otherwise.
To get a better idea, take a look at this video.
Commonly Asked Questions and their answers
Is there a charge to send Bitcoin from Coinbase?
For the move of cryptocurrency from one Coinbase wallet to another, we do not fee. For transactions on cryptocurrency networks, Coinbase incurs and pays network transaction fees, such as miner fees (i.e., transfers of cryptocurrency off the Coinbase platform).
Is Coinbase a Wallet for Bitcoin?
Coinbase Wallet is a browser powered by you and only you, for cryptocurrency wallets and DApps. … Bitcoin, Bitcoin Cash, Litecoin, Ethereum, Ethereum Classic, XRP, Stellar Lumens, Dogecoin, and all ERC20 tokens are currently sponsored by Wallet: (including USDC and DAI)
Does Coinbase make instant deposits?
All standard purchases, as well as those made with a debit card, occur instantly because your local currency is stored within your Coinbase Fiat Wallet account. Deposits using SEPA transfers to your EUR Wallet can take up to 2-3 business days to complete.
How should I invest Coinbase's Bitcoin?
Pay through QR code
QR codes make it easy to pay on your smartphone from a bitcoin wallet app (including the Coinbase app for Android or iOS). It simply scans the QR code and pre-fills the bitcoin address of the recipient and the amount of payment demanded. The payment is done until you submit the transaction.
Should I use a Coinbase wallet?
The Ultimate Rows. Coinbase Wallet is an outstanding wallet for cryptocurrencies that has big things in the future. Although it's a little restricted to the digital currencies it supports, it's not only quick to use but also the safest wallet we've checked to use.
Does Coinbase have an IRS report?
Yes, if you follow those requirements, Coinbase does report your crypto activity to the IRS. It is very necessary to remember that even though you do not obtain 1099, you are still expected to pay your taxes on all your cryptocurrency profits. In the IRS's eyes, not doing so would be called tax evasion.
Could they hack Coinbase?
Note to yourself, you're on your own if your Coinbase account gets compromised through a sim swap attack. You're on your own, even though Coinbase enables SMS 2FA by default.
Is Coinbase withdrawal instantaneous?
One of crypto's distinguishing features is that it can be transacted instantly, anywhere, anywhere. However, the traditional banking system can make the process take up to several days when customers want to sell their crypto assets and withdraw cash from their accounts.
Why is it taking Coinbase so long to send it?
Customers in the US. For payments to your bank account, Coinbase uses the ACH bank transfer system. After initiating a purchase, the ACH bank transfer system typically takes 3-5 business days to complete.
What is the Withdrawal Limit on Coinbase?
25,000 dollars/day – Holders of the Coinbase Pro account have a $25,000/day regular withdrawal limit. This amount applies across all currencies (for instance, up to $25,000 worth of ETH per day can be withdrawn). Please go to your Limits page within Coinbase Pro to be considered for higher withdrawal limits and select Increase Limits.
Can I trade with Coinbase for the day?
The result is that those who buy Coinbase's bitcoin will be able to spend it right away. More specifically, the new strategy makes it easier for ordinary investors in the highly competitive digital currency industry to participate in day-to-day trading.
What's the difference between the wallet at Coinbase and Coinbase?
Coinbase.com is a cryptocurrency brokerage where, in return for fiat currency, you buy or sell cryptocurrency. The private keys (that reflect the ownership of the cryptocurrency) are stored directly on your computer with the Coinbase Wallet and not within a centralized exchange such as Coinbase.com.
Author of Get Basic Idea – Knowledge Base.