How to Undo on Mac Using Easy Methods?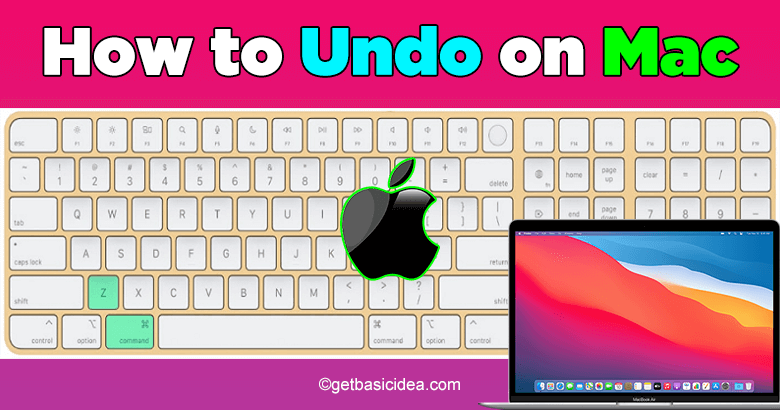 Do you want to know how to undo on Mac OS? You can do it by using simple steps. On the Mac, you may undo using either a keyboard shortcut or Edit menu. The Mac keyboard shortcuts for doing Undo have been the same since the beginning of the Macintosh, so you'll be able to use these tactics to perform this operation no matter what Mac you're using or what Mac OS or Mac OS X version you're running.
Now let's go straight to the methods you can use. There are two ways that you can use to undo.
Using Command Button.
Using Edit option.
1. Using Command button
This is the easiest way to undo something you have done. Simply press the Command button with Z (Command + Z) and then you will step into the last step you were on.

2. Using Edit option to Undo on Mac
You may perform select Undo from the Edit menu. To perform that action, go to the Edit menu and select Undo.

Visit the previous tip about How to Select All on Mac.
Author of Get Basic Idea – The Knowledge Base / Bachelor of Technology – BTech, Mechatronics, Robotics, and Automation Engineering.