How to Use a Bitcoin ATM – Everything That You Need to Know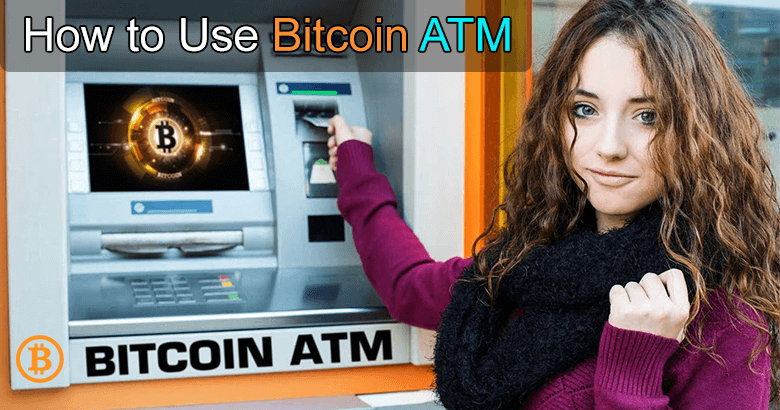 If you are wondering how to use a Bitcoin ATM, trust me, you are not alone! With the growing demand for it, it's obvious that people need to know about Bitcoin ATMs to do trading. You can use these ATMs to buy and sell Bitcoins for money (cash).
In other words, Bitcoin ATMs are just like regular ATMs with the replacement of BTC for cash. However, you don't have to interact with banks. Instead, you can directly trade or transact with ATMs. This is a globally accepted medium to exchange Bitcoin.
Bitcoin users appreciate this initiative because things have become simpler and accessible through these machines. Hence, it has received more recognition and a greater level of growth.
If you want to know how to use Bitcoin ATMs, read on…
How to Use Bitcoin ATMs?
Bitcoins are offered either to your Bitcoin wallet via a QR code available on the mobile device or to your paper wallet when you use the ATM. Most machines might request identification, so you have to be prepared because they comply with rules such as KYC/AML.
Your purchase price will depend on the current exchange rate of Bitcoin, and it will be decided in real-time via the Internet. The price includes a percentage of the ATM's service fee. It would be around 8-10%, and most people consider it high. However, it would be best if you remembered that cost might differ per machine. Therefore, before you use a Bitcoin ATM, you must read the instructions.
Basically, there are two things that one does through Bitcoin ATMs:
Buying Bitcoin
The buying process may vary from one Bitcoin ATM to another. Here's the general process at most ATMs:
1. Verification of your identity
This is an optional step that may vary according to the operator and machine type.
You would be required to verify your phone number and don't try to play smart with the machine by providing an invalid/fake number.
Once you enter the number, you'll receive a One Time Password (OTP) on your phone. You should enter it to proceed further.
Most machines might ask you to scan the ID card, driver's license, or passport to verify. This might not be the case with every machine because few don't require identification.
2. Registering your Bitcoin address
After completing step 1, next is to offer the Bitcoin address that's personalized for you. Once you type in the address, the machine will know to send the Bitcoins purchased.
It's easy to handle Bitcoins with a Bitcoin wallet as the mobile phone is highly accessible. You can just scan the QR code, and then the Bitcoin will get transferred to your wallet.
There is another option to get Bitcoin–through an email. Or you can opt for a paper wallet, which requires you to print the QR code.
After getting the QR code to your paper wallet or email, you have to scan it to receive the private key. This key will offer access to the purchased Bitcoins.
3. Entering your cash into the ATM
The next big step is to insert your cash into the Bitcoin ATM to exchange them. Some machines allow bulk paper money, but most machines allow one-by-one paper money into the deposit area.
4. Confirming of the transaction
After completing all the procedures, let the machine process the information for some time. After that, you will see that your Bitcoin wallet has been updated.
Yes, it's that simple!
Selling Bitcoin
As the general process of buying Bitcoins, here's a general process of selling Bitcoins:
Type in the Bitcoin amount to be sold.
Send the preferred Bitcoin amount to the address mentioned on the ATM.
The cash will be sent to the right address on the spot.
Though the steps are easier than buying Bitcoins, you must know that there are some difficulties with selling BTC. It depends on the system and the machine that you are using. Before you sell Bitcoins, make sure to check whether the machine allows it.
Thankfully, the instructions offered are comfortable, so you can handle it without worrying about doing it wrong. However, selling Bitcoins is a bit tricky, which is why buying has become the primary option.
Due to these risk measurements, the selling process of BTC requires certain verification with the rules mentioned above, such as KYC/AML.
Why and Why Not Use Bitcoin ATMs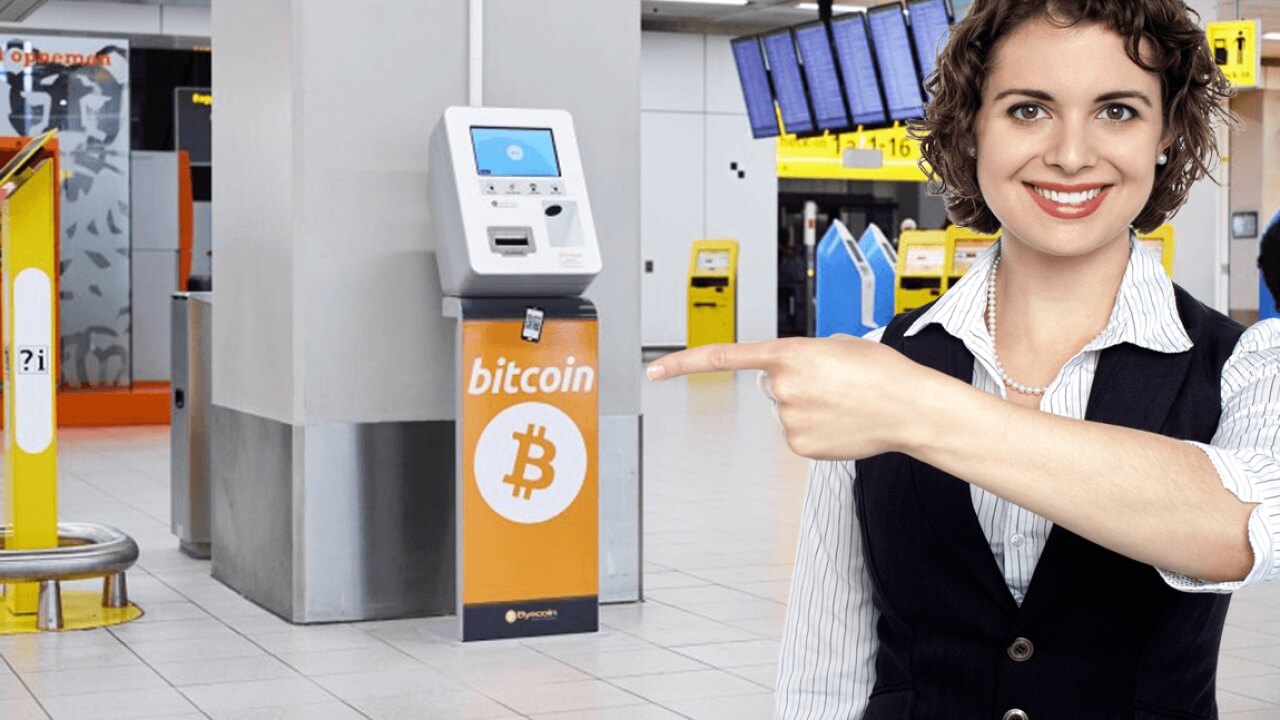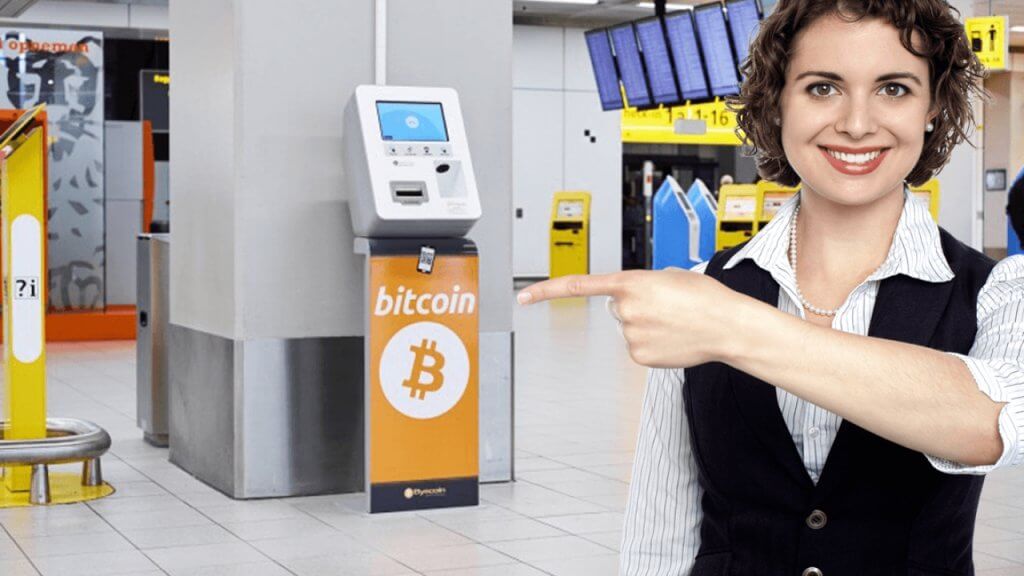 Benefits of using a Bitcoin ATM:
It takes less than a few minutes to complete a transaction.
If there's a BTM (Bitcoin Teller Machine) near you, things get super convenient.
Access to Bitcoin for people who have no access to banks.
Countries with no access to any cryptocurrency can buy Bitcoin through BTM.
It is becoming available everywhere in the world.
Drawbacks of using a Bitcoin ATM:
Huge transaction fees are being pocketed.
Limited withdrawal and deposits.
ID verification exposes your anonymity (in some places).
Of course, the pros outweigh the cons, so you might not want to give up on using BTC, but I'll leave that decision to you.
Take-away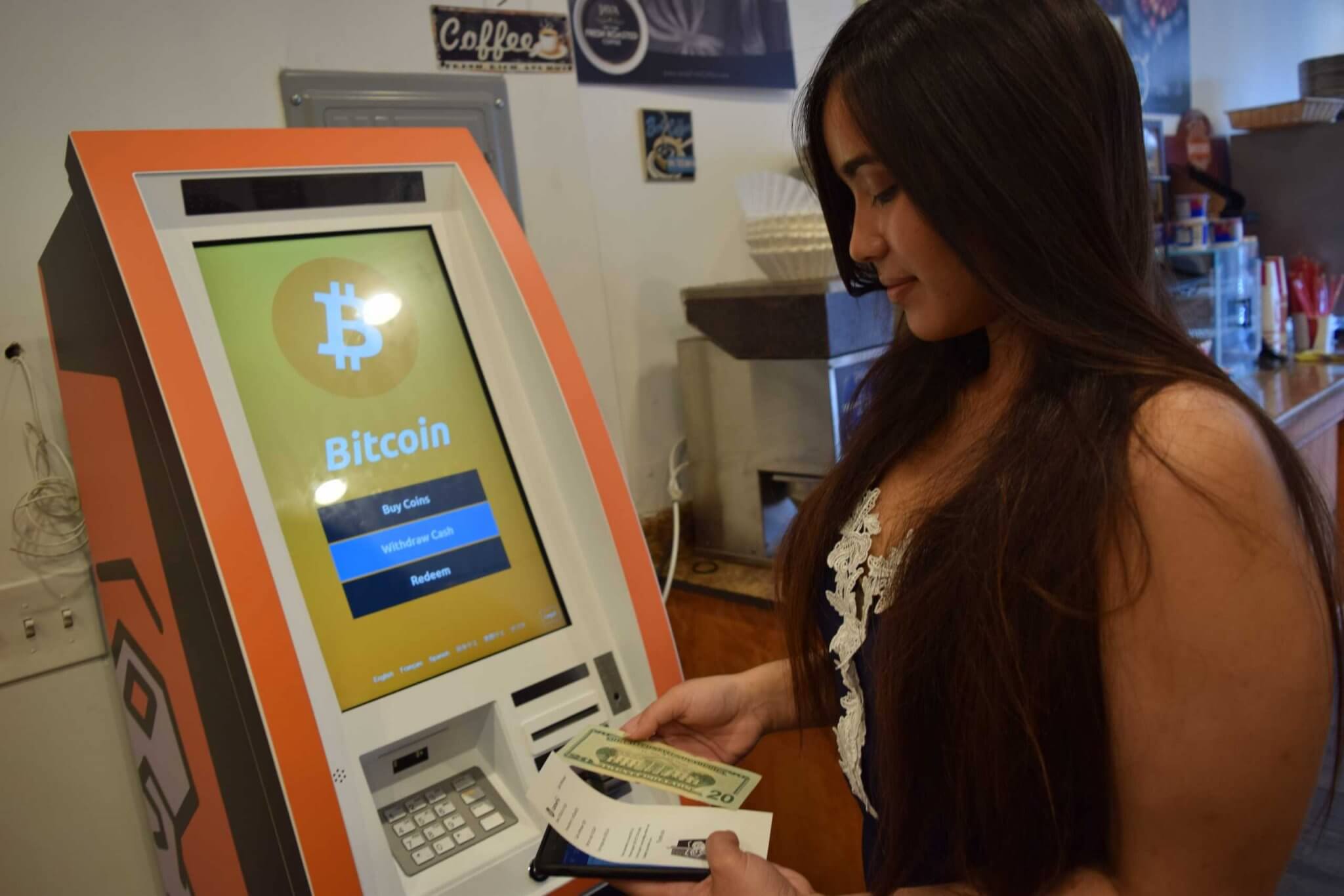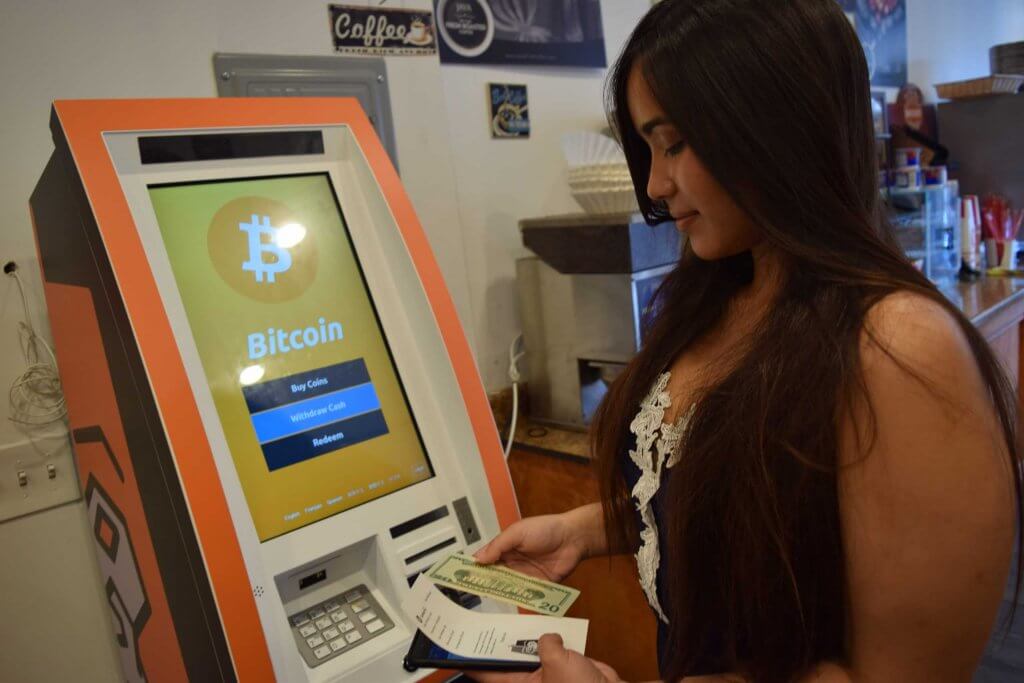 Now that you know how to use Bitcoin ATMs, you can easily exchange money into Bitcoin and conversely.
These BTMs are great for people who have no access to banks even though they have an interest in cryptocurrency. Travelers can make the best use of Bitcoins to reduce the high fees involved in regular currency exchange.
However, cryptocurrency is quite risky because of its volatility, but that doesn't deny its growing exponentially. Adopting a Bitcoin ATM has become more common now, so you should learn how to use it to save yourself from hassles. Also, you wouldn't regret spending a few minutes reading about How to convert Bitcoin to cash, so why not?
Shakira is a freelance writer. She loves writing on lifestyle, freelancing, travel, self-help, business, and about Sri Lanka. If not writing, she'd be cleaning or reading. Yes, zero human interaction –she's pretty boring!