iPhone Aux Cord | Enjoy Quality Hi-Fi Music Louder and Better Now
Do you love listening to music while traveling? At such moments, it can be really pathetic when you have a fantastic playlist on your iOS device and no option to enjoy it properly. Well, thanks to the arrival of the iPhone Aux cord, it is the perfect solution to listen to your favorite playlists and podcasts on your iOS device at much louder and amazing sound quality. All you have to do is, connect your device to a car stereo, speaker, or a headphone via the aux cord and enjoy your music collection. Dive in for more cool insights!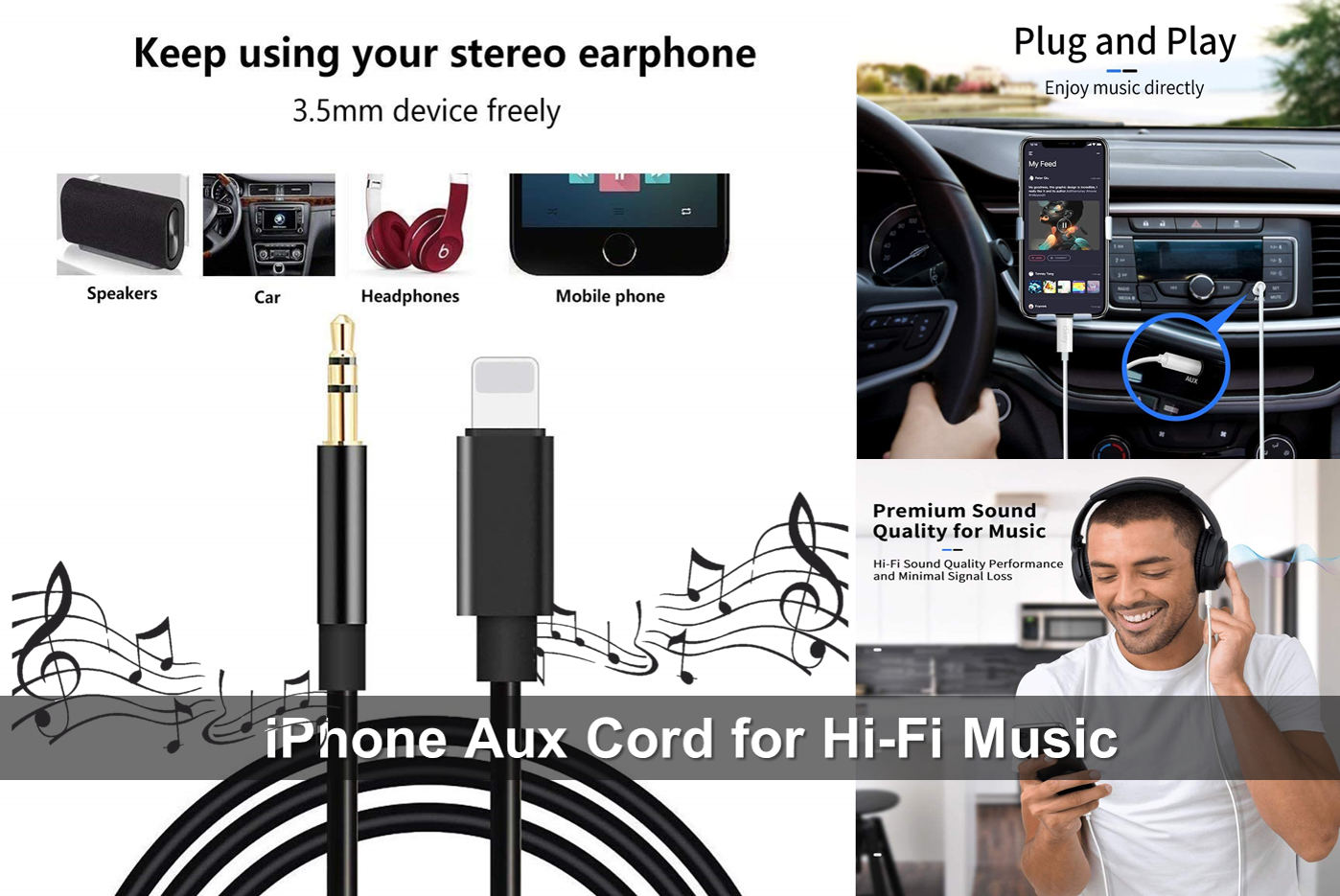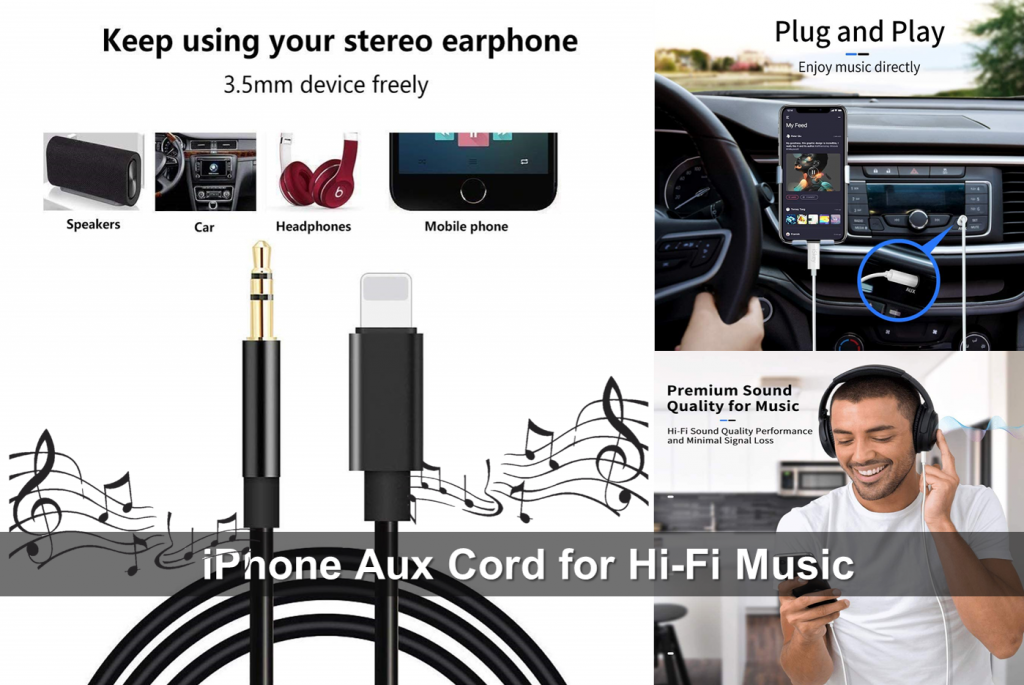 iPhone Aux Cord Specifications
Apple MFi certified
Connection Gender: Male to Male
3.5 mm audio cable with lightning connector
Digital to Analog Connection
Product Highlights
Plug and Play
Connect your device to the audio port and start listening to music. Stay hassle-free as you do not have to install any driver; quickly connect and use.

Excellent Quality Hi-Fi Music
Perfect sound output to enjoy a clean and fantastic music experience at your convenience.

Impressive Sound Transmission
Stay assured of an excellent audio experience. The high-fidelity stereo audio output ensures a stable and flawless connection with reduced distortion for the best sound experience.

Extensive Compatibility
The aux cord can be used on any device with an iPhone port and ensures sustainable compatibility with iOS updates. You can connect it to multiple iOS devices such as iPhone, iPod, and iPad, while the cord also supports various iOS versions as well.

Wide range of Applicability
The iPhone aux cord can be connected to any device with 3.5mm and 8 pin audio port devices such as Car Stereo, Bluetooth Speaker, Headphone, and Computer/ Home Stereo.

Lightweight and Flexible
These cords are easy to carry around and light in weight. They are available in varying lengths, enabling flexible usage.

How to use the iPhone Aux Cord?
The Aux cord is easy to use with its plug-and-play feature. Connect one end of the 3.5mm aux cord to your iOS device and the other end to an AUX port.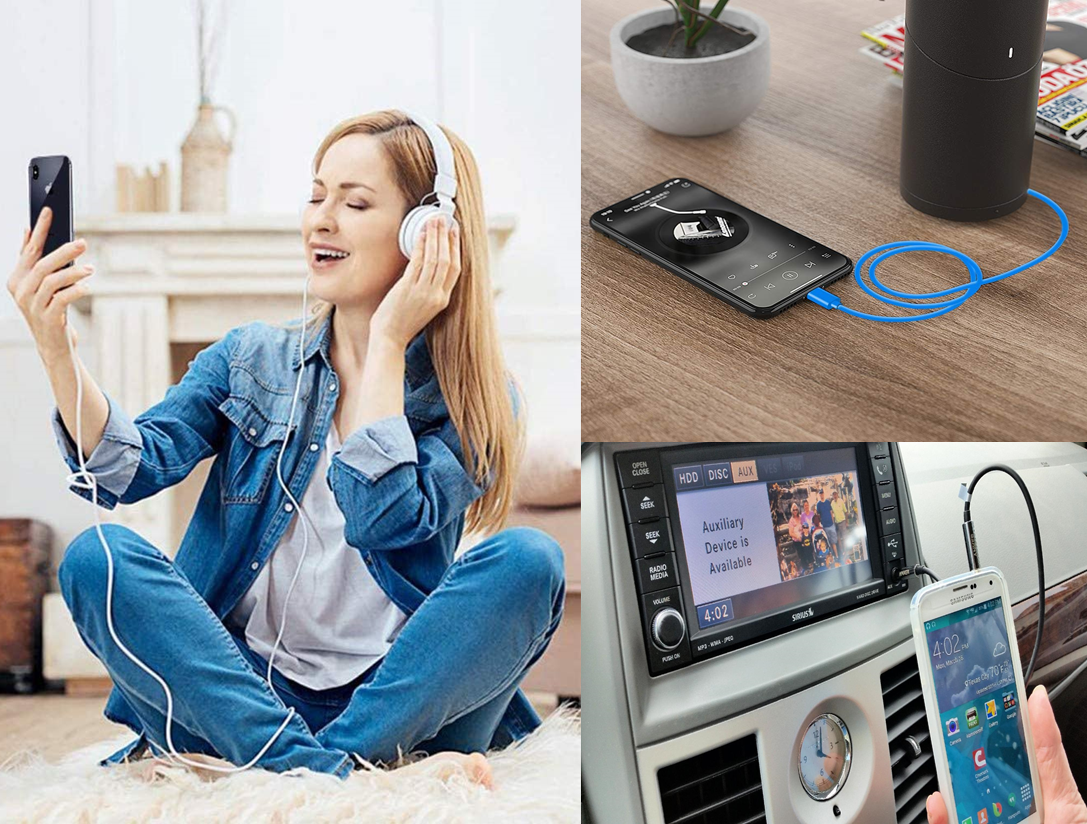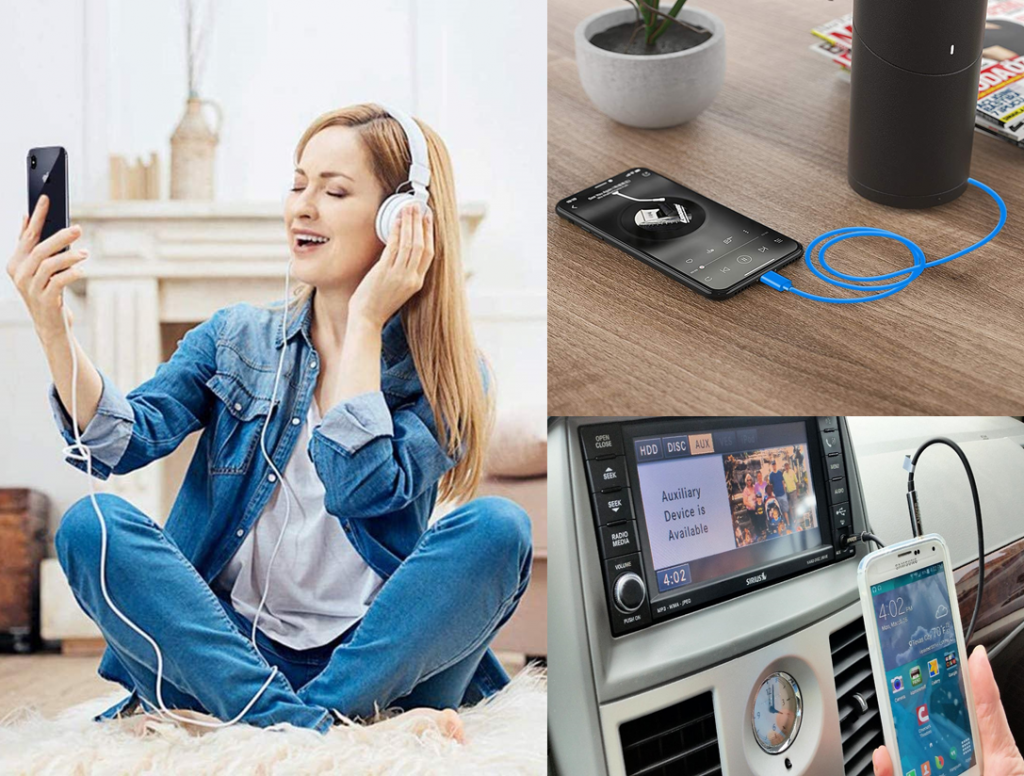 Common solutions to solve cable not working or not recognized issues.
When you connect the aux cord to your Car Stereo, click on the 'AUX' button on the car stereo and then toggle the input button to set the 'AUX' input.
You can also use the media button or other similar buttons to enable the AUX mode.
You might need to long press these buttons for 3-5 seconds in some cars till you hear a 'dii ' sound to enable the AUX mode.
If your iOS device doesn't recognize the device, do as follows.

1. Go to your device Settings.
2. Click on Face/Touch ID and Passcode.
3. Then enter your Passcode.
4. Now, switch on the USB Accessories.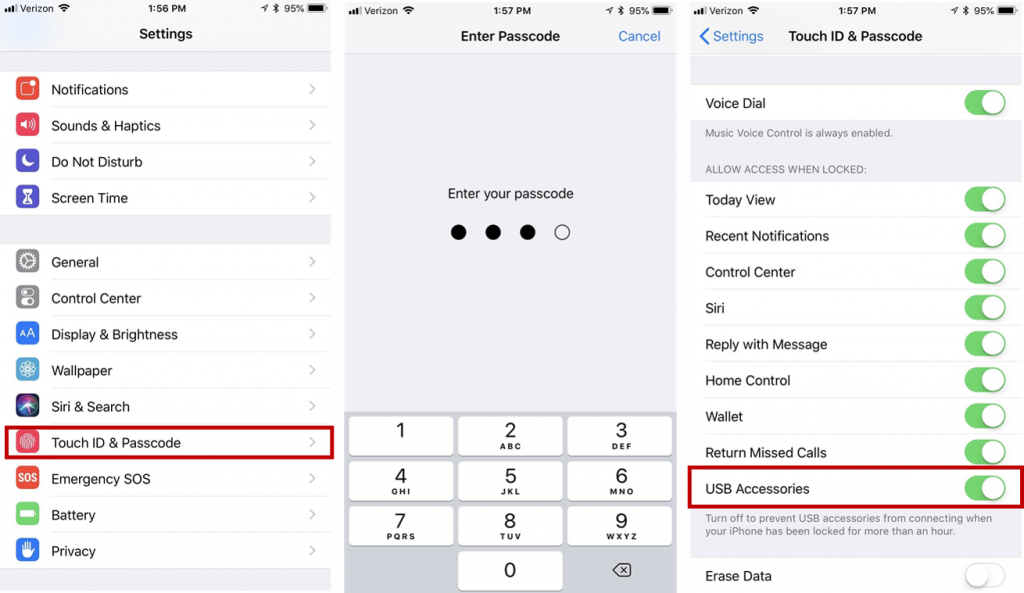 2 in 1- iPhone Aux cord with Charge Port
Are you looking to charge your phones while listening to music? Cool, the upgraded 2 in 1 Aux Charging cable enables you to charge your device while listening to relaxing music. So keep calm and enjoy the music without worrying about your device running out of charge.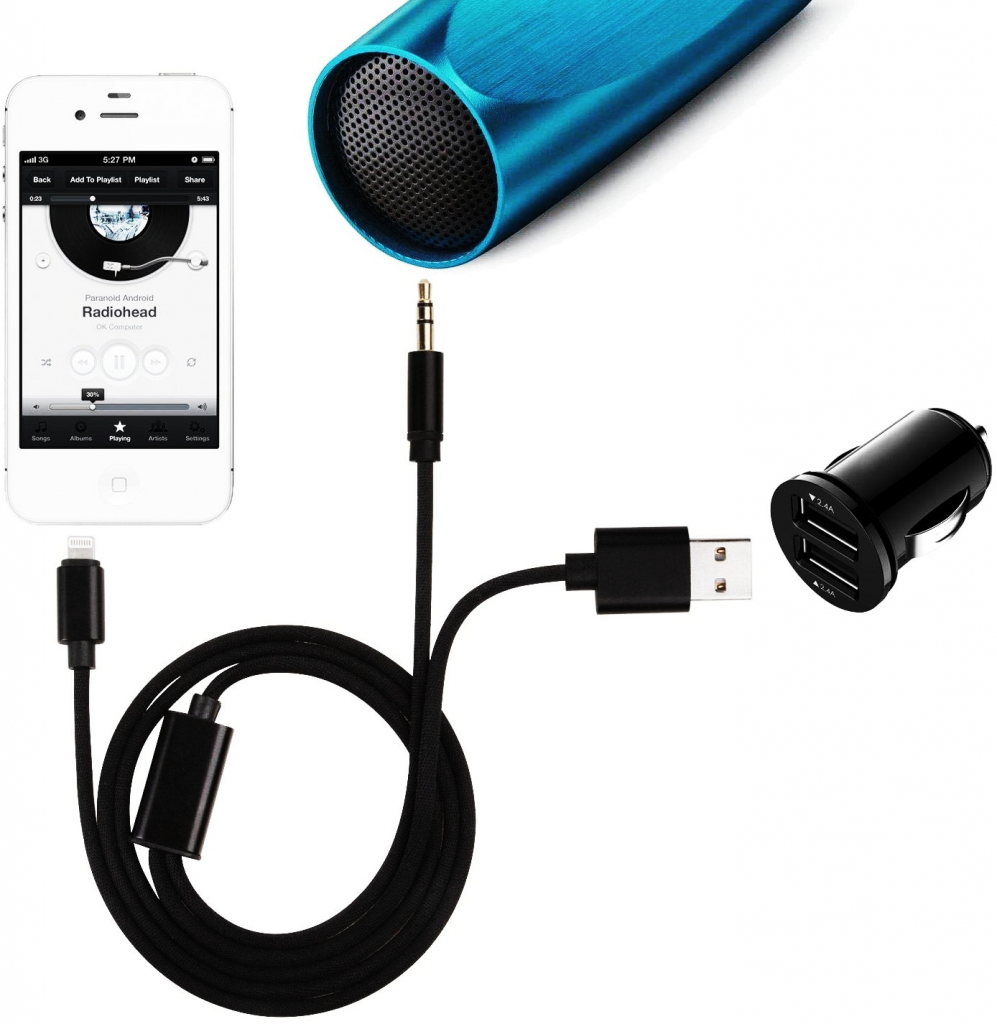 Frequently Asked Questions
Can I answer calls while my aux cord is wired?
Yes, you can. When you receive a call, the music will automatically stop playing, alerting you to the ringing of your phone. It is advisable to use a car docker or gets closer to your phone to ensure that the caller can hear you clearly. (Some aux cords do not support calls.)

Why can't I charge my iPhone with a regular single connection aux cord?
Well, it is because your single connection cable can't carry enough power to charge your device. You can use the 2 in 1- aux cord with the charger to solve this issue.
I hope this article was helpful. So now, go grab your iPhone aux cord for a seamless music experience!
Author of Get Basic Idea – Knowledge Base / B.Sc.Hons Degree, Information Technology, and Management.