iPhone to Android Adapter Review | Micro USB to Lightning Adapter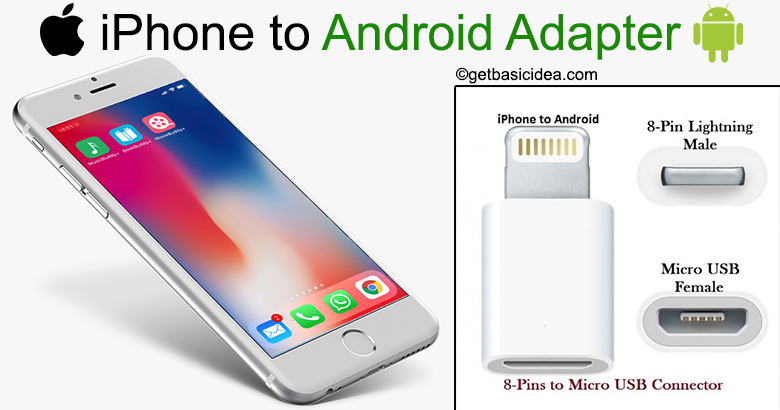 Apple devices famously use lightning adapters. And, it's not possible to charge your Apple device with any other adapter including the commonly used micro-USB. So, if you use both Android and Apple, you'll have to take all your chargers around to be able to charge your devices. Carrying everything is inconvenient, not to mention that you may end up damaging a cable while traveling. However, thanks to technology, we have a solution. The answer is the ultra-compact, yet incredibly useful iPhone to Android adapter.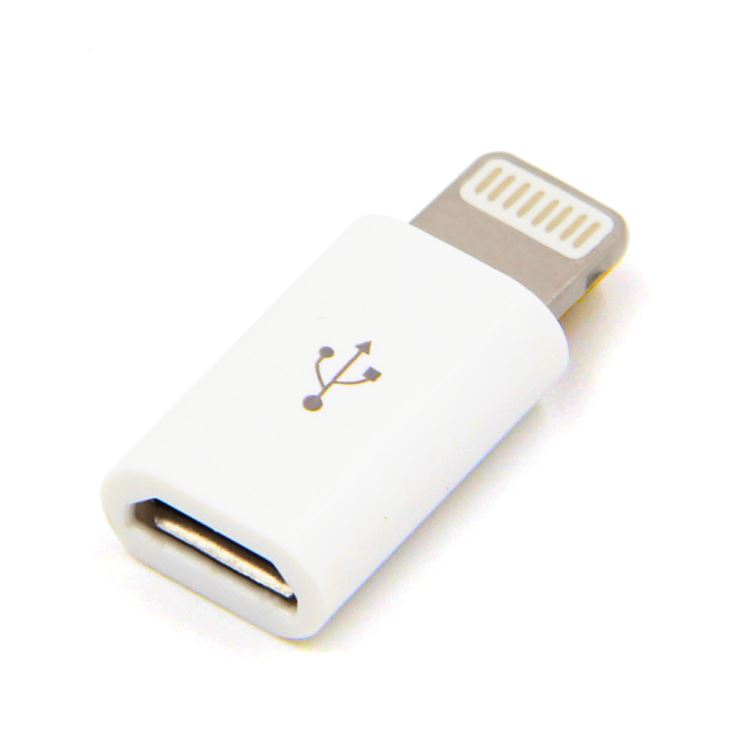 How does it work?
The iPhone to Android adapter includes a lightning adapter at the top and a micro-USB port at the bottom. If you don't have a lightning adapter, you can charge your phone from a USB adapter through this. Plug the micro-USB into the port at the bottom and attach the lightning adapter to your Apple device. This adapter also lets you connect with other devices that require a USB connection.
The adapter will look like this when plugged in;
Watch the video to see how to plug in an iPhone to Android adapter
iPhone to Android Adapters Offer These Advantages
Can be used to connect with devices that require a USB
This adapter will let you connect with any USB-powered device including Samsung, Huawei, and Google smartphones.
If you regularly use USB devices, you'll find yourself frequently purchasing new cables to connect lightning devices to USB. With an iPhone to Android adapter, there's no need to spend money on multiple cables. This tiny adapter will do it all.
If you have both Android and Apple devices, carrying two kinds of chargers can get a little hectic. You can instead pack up your USB cables along with an iPhone to Android Adapter for easy traveling.
iPhone to Android adapters can be used right out of the box. It lets you connect with devices easily and conveniently.
These adapters always make sure that your device is receiving the correct voltage for charging through over-current and over-voltage protection. They are also capable of facilitating stable data transfer between devices.
You can always rely on these adapters. They are durable and are tiny in size. You can carry it anywhere with ease.
Final words
iPhone to Android adapters has been around for some time now. However, they are still very much useful and are an important part of life for any Apple user, especially if you also use Android devices. Taking this tiny adapter with you will surely be a much better experience than carrying multiple chargers when traveling. And, best of all, these will eliminate the need to buy separate cables to connect to every other device you use.
iPhone to Android adapter is a one-time purchase that will save you loads of time, money, and frustration. So, if you're an Apple user, we highly recommend investing in one of these tiny companions.
Author of Get Basic Idea – The Knowledge Base.