More Screen Space With The Rumored Samsung Tri-fold Phone?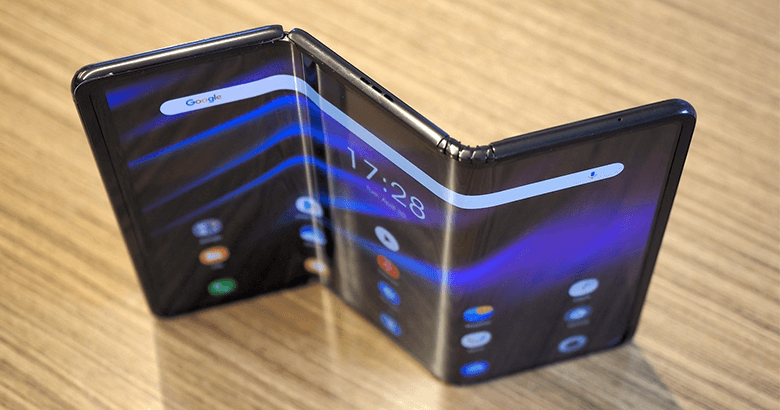 The Galaxy Z Fold 3 and the Galaxy Z Flip 3 showed real potential. Samsung once again proved their meticulous technology to make folding smartphones, better than anyone else! There's now a rumor in town that we will see a tri-fold smartphone, which could mean even more screen space. We're officially hyped!!!
As the sources show, the patent shows three display parts that fold into the Z shape and unveil to form a giant screen. One panel will be visible to the user when you close the screens. Samsung is using two hinges to make it work, one folding inwards and one outwards. This is quite similar to the design we saw in Huawei Mate X. This idea isn't new to some of us as we heard about a tri-fold phone from a tipster back in April. Nevertheless, we're excited to see the revelation ourselves!
The new patent application gives us more insights into the design as well as the circuits and fingerprint sensor placement. The fingerprint sensor as you might have guessed is embedded in the screen. We can also see a triple-lens camera in the back. What's surprising is, Samsung mentions an HDMI port along with a USB-C, although we cannot be absolutely sure this idea will see the light.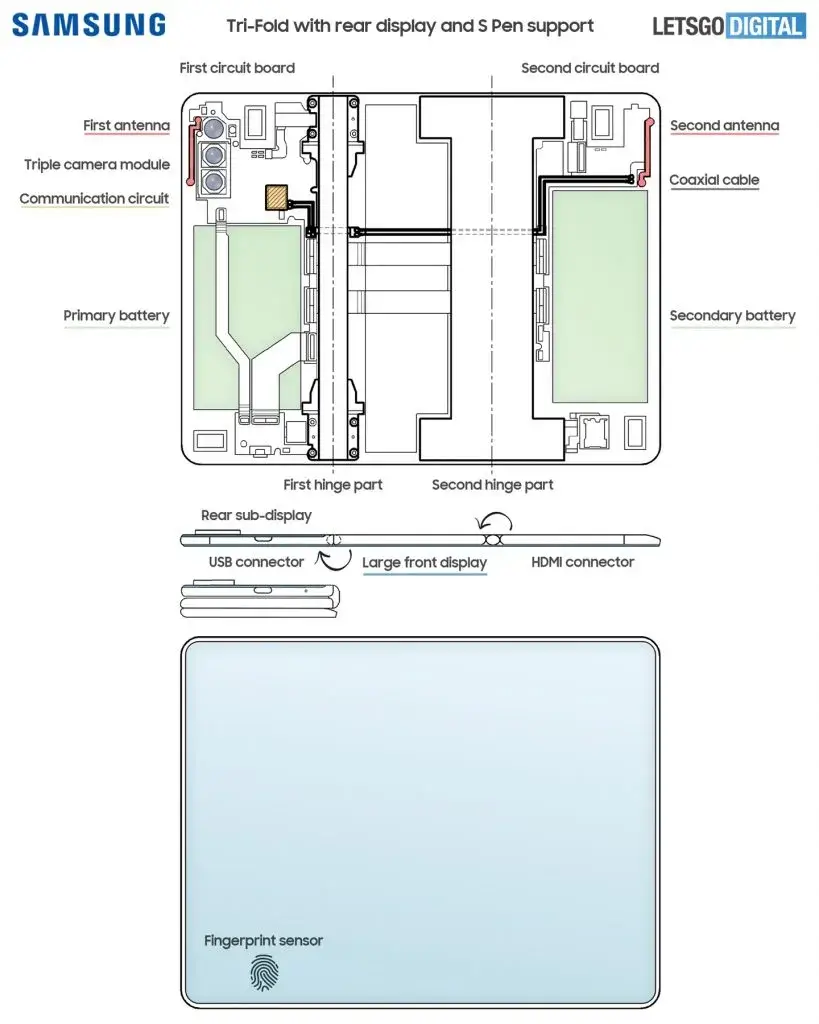 Samsung's creativity has no limits!
Samsung is a market giant always experimenting with new ideas. Their innovations are almost always welcome among a large crowd. We see many exciting features releasing every day, and users are curious what else they have coming up. Be it stylus or folding screens, Samsung exceeds user expectations quite often. It is already the leading manufacturer of folding smartphones, and the new patent shows potential for more to come. Of course, these ideas come with advanced engineering requirements, but Samsung got the best talent as we see.
We saw another patent a few days ago suggesting a combination between foldable and rolling screens. The display can stretch and expand while coming out of the hinge. As challenging as this may seem, if there's one team who can do it, it is Samsung. The prototype tri-fold smartphones already received a lot of love, and we're sure if Samsung unveils this one, it can be quite popular. Let's stay in touch for more tech updates on exciting new gadgets to come.
Author of Get Basic Idea – The knowledge portal