Orga | The Smartest and Most Private OCR Photo Vault for iPhones
Are you looking to lock up your personal photos and important screenshots from prying eyes? Then Orga is one of the smartest apps that can give the best privacy for your gallery. Its technology works natively on your device and does not require an internet connection or cloud services. It uses Artificial Intelligence for Image To Text translation to easily search for and copy the text in screenshots and IRL images. It also enables nudity detection and ensures 100% privacy to images in your OCR photo vault. Orga can be used as your usual gallery app but with its super-advanced features on iPhones.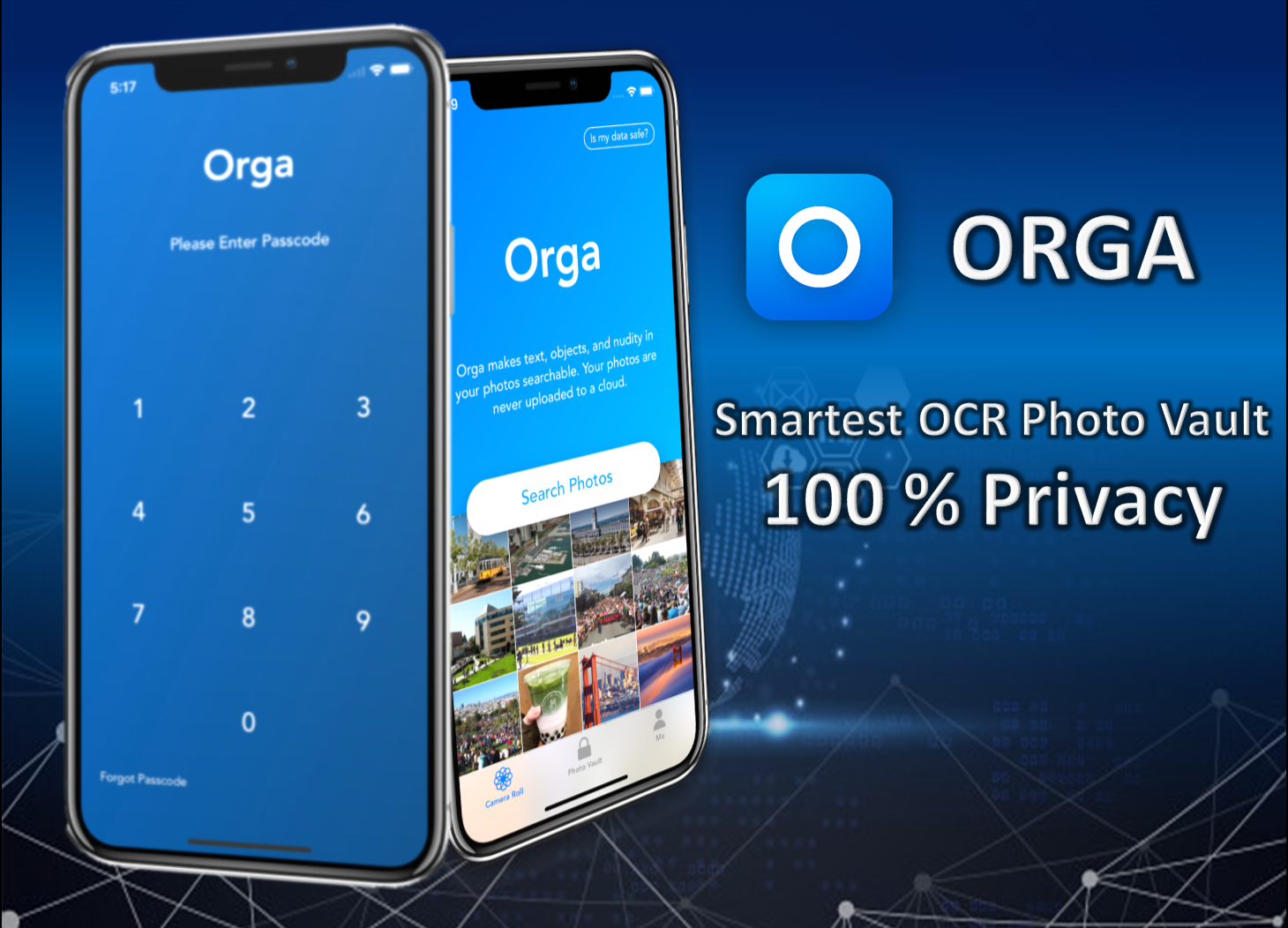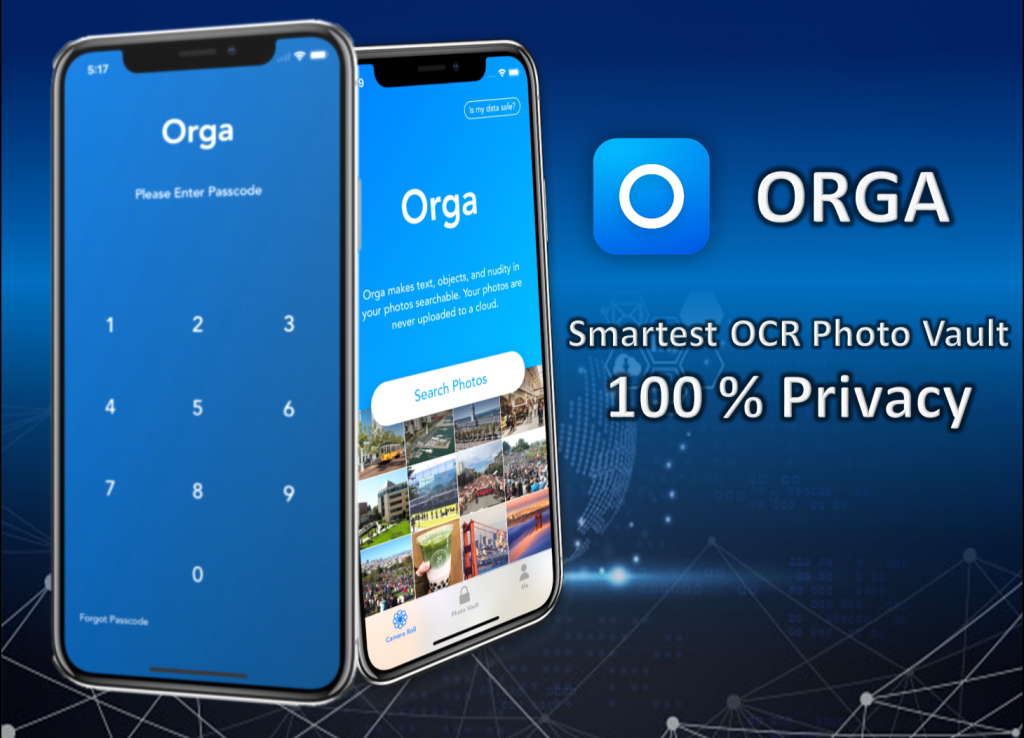 Highlighting Features
Check out some of the mind-blowing features that make Orga unique and smart in its own way.
Works smoothly on Airplane Mode
Internet connection not required
Complete encryption of images in the Photo Vault
Password-protected Photo Vault
Customizable sensitivity level for nudity detection of A.I
Search your photos for text, objects, and nudity
A private and offline non-cloud based application
No need for third-party tools for installation
No need to create a Profile
Credit Card not required
Email not required
How to use Orga?
Download the Orga IPA file and install it on your iPhone. Then allow the app to access your photos.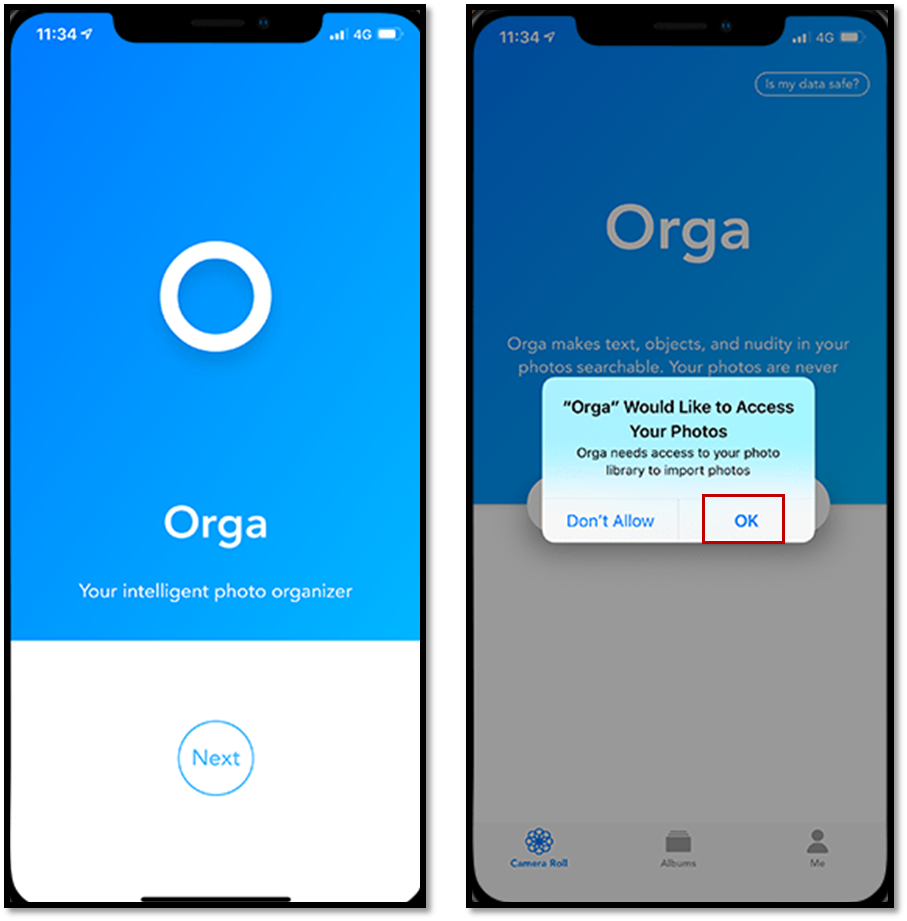 2. Now, you will be prompted to set up a passcode to protect your app from unauthorized access.
3. You can also go to the Me tab at the bottom of your screen and ON the user Face ID to reinforce your app access security.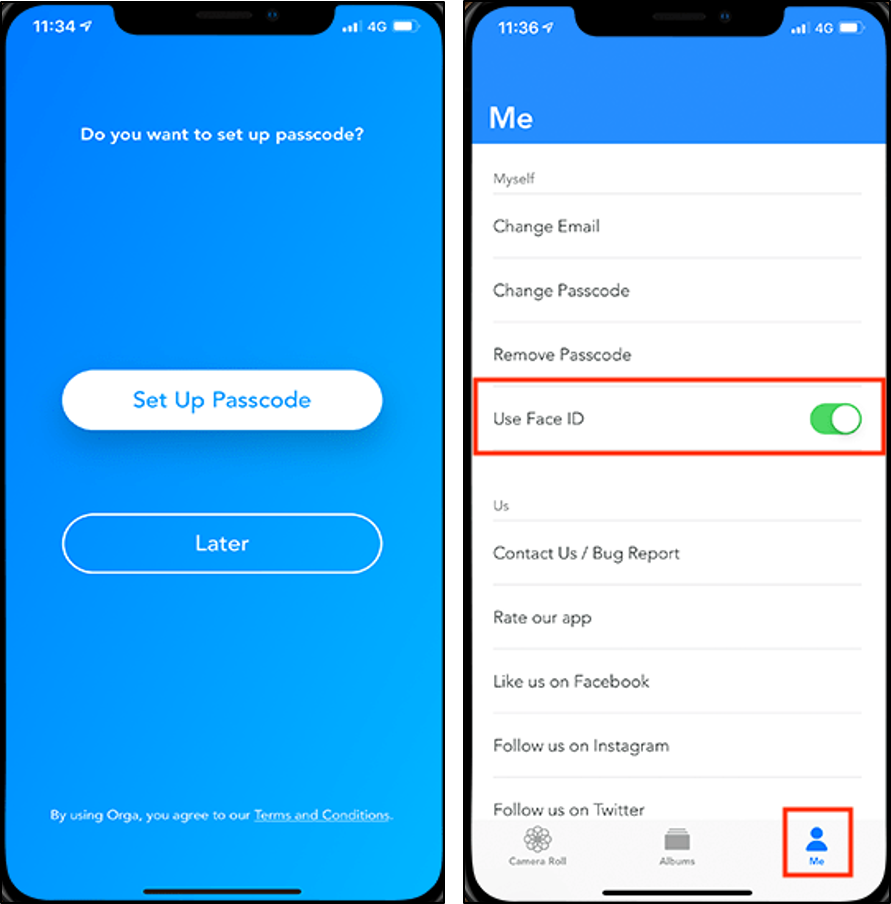 2. The first time you open the application, it scans all the photos and screenshots on your device and indexes them. Then each time you open the app, it will scan all the new photos as well.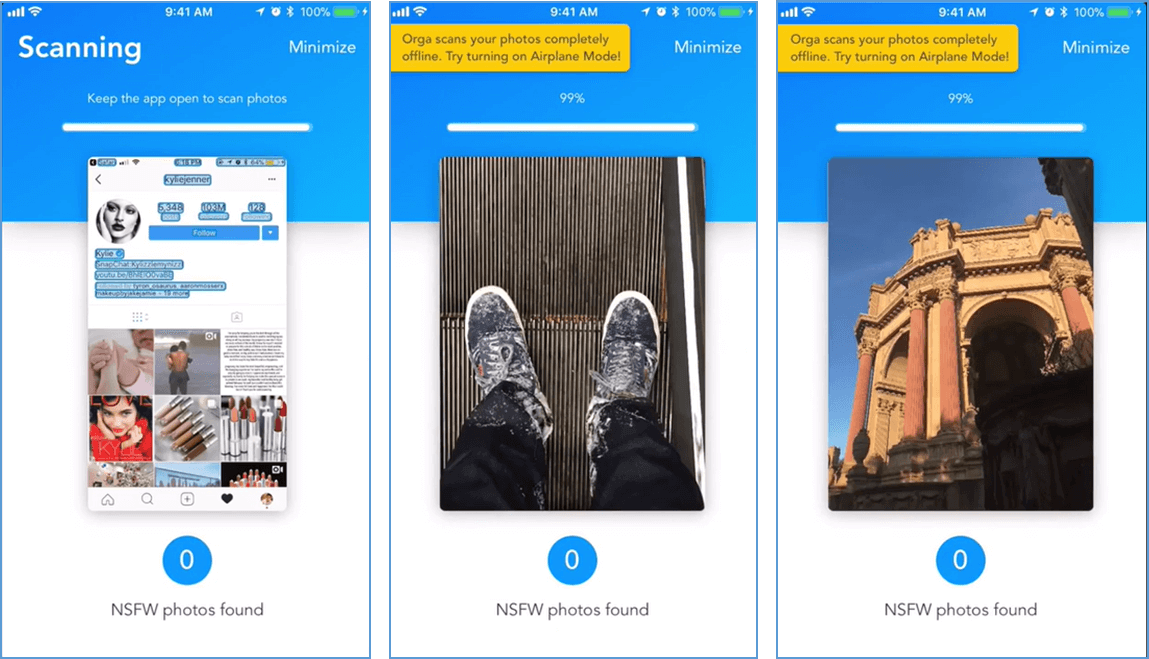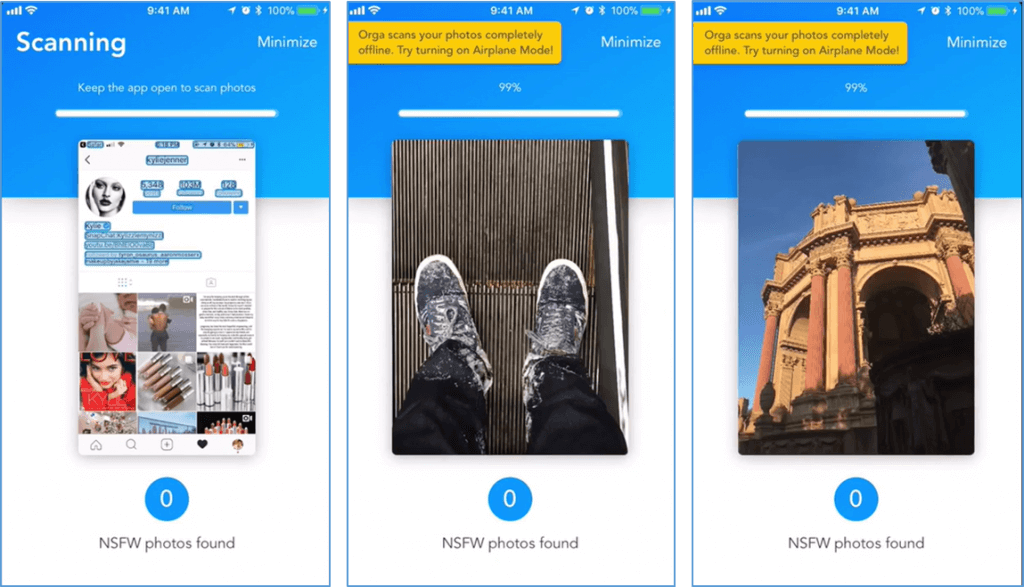 3. Now, you can use keywords to search the images for text, object, and nudity from the search bar at the top of the application.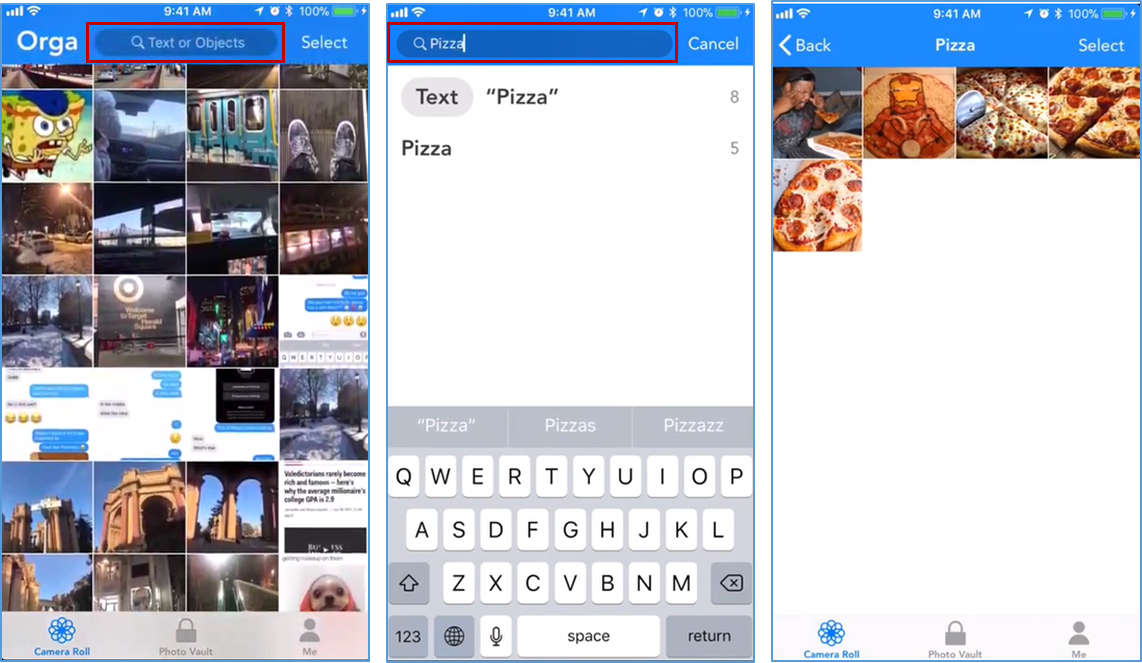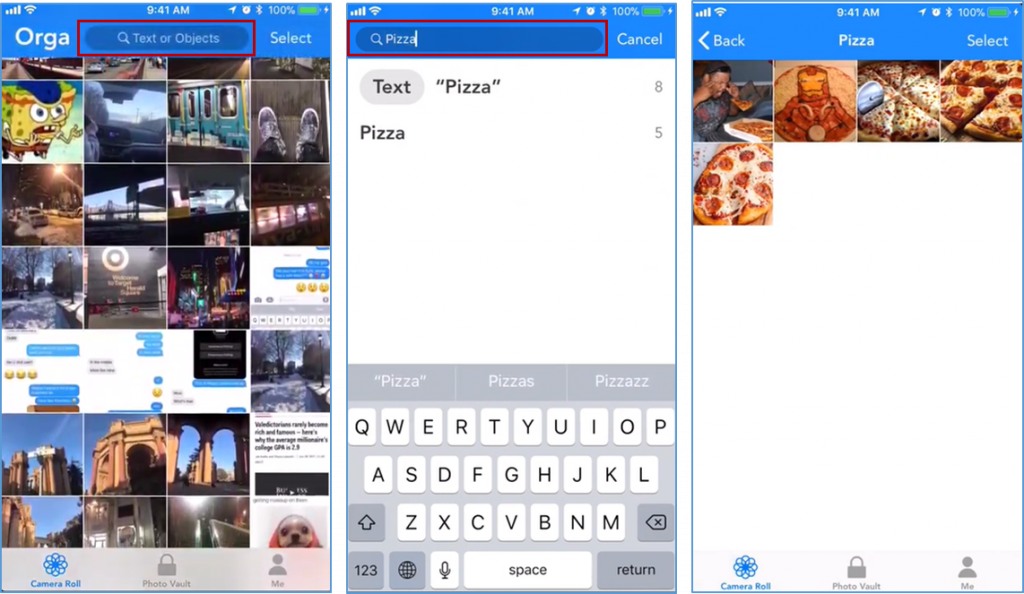 4. Once you get the results, you can opt to lock them in your private photo vault.
5. Click on the photos you wish to lock up, and then click on the Save to Photo Vault button at the bottom of your interface.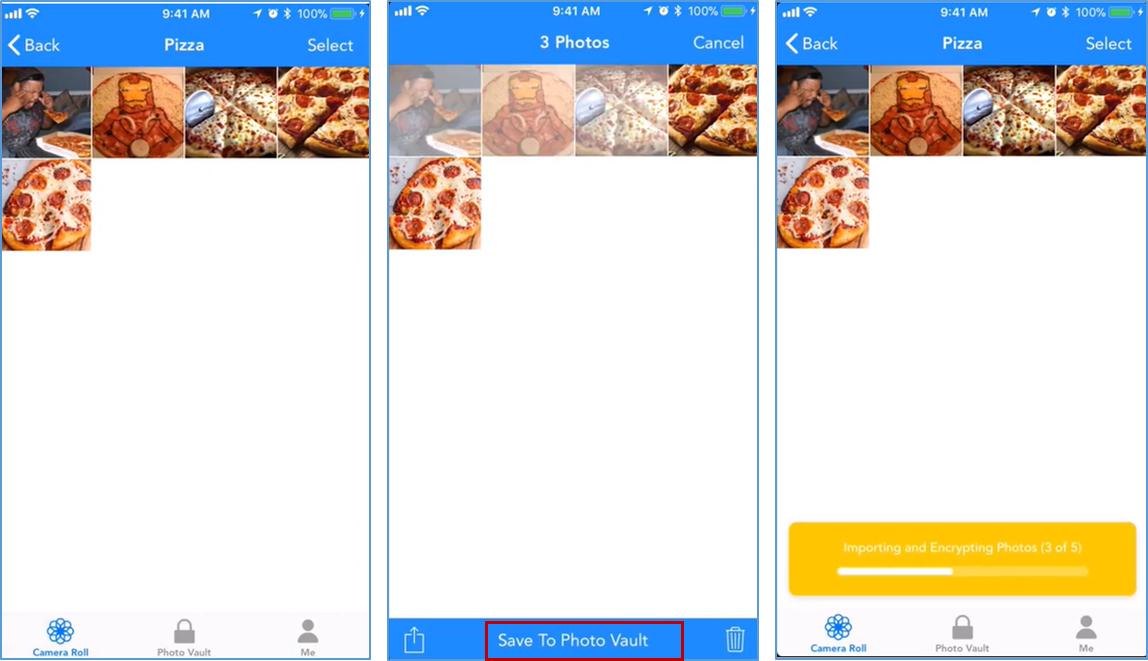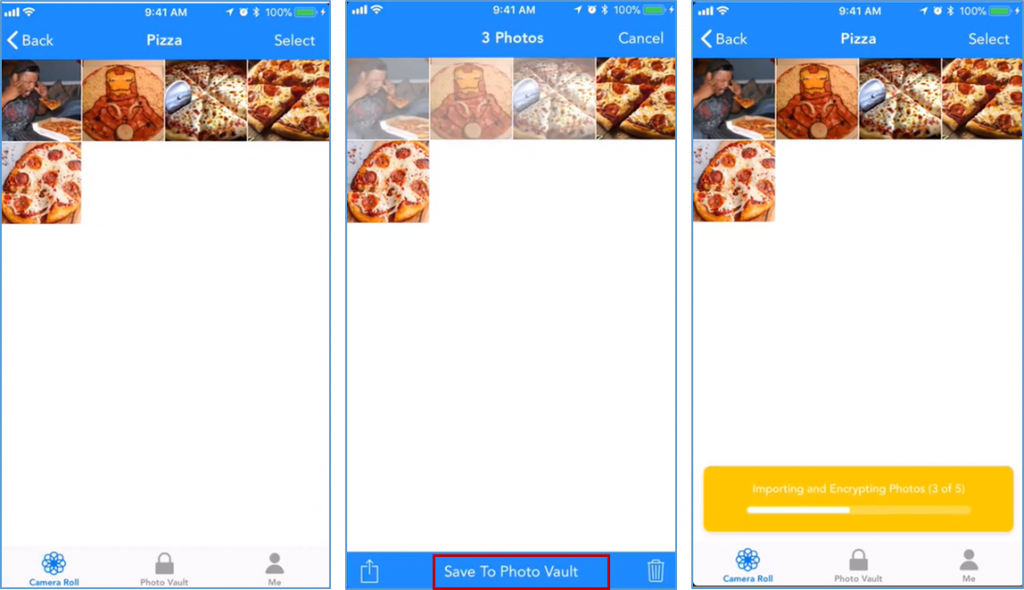 6. Then, a pop-up will appear requesting permission to delete the photos you saved in the vault from iCloud.If you do not allow to delete, the images will duplicate and be saved in both your photo vault and the iCloud as well.
7. To undo the delete action, you can go back to the photo vault. Select the images and click on Move to Album. Now your images will move back to their original folders.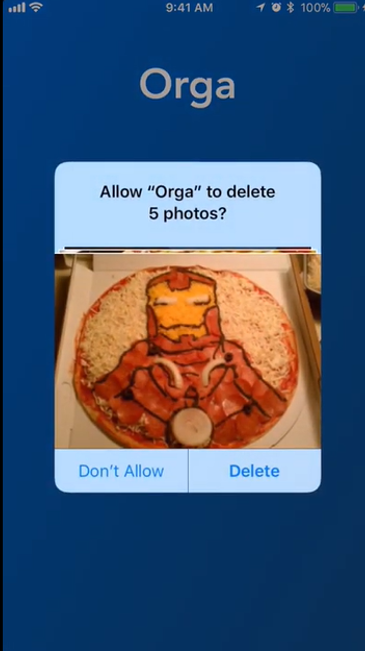 6. To import photos from your Camera Roll. Go to the Photo Vault (or the album tab) tab in your application.
7. Next, Click on the '+' icon at the right bottom corner of your interface.
8. Select the photos you wish to import to your private Photo Vault and then click Done.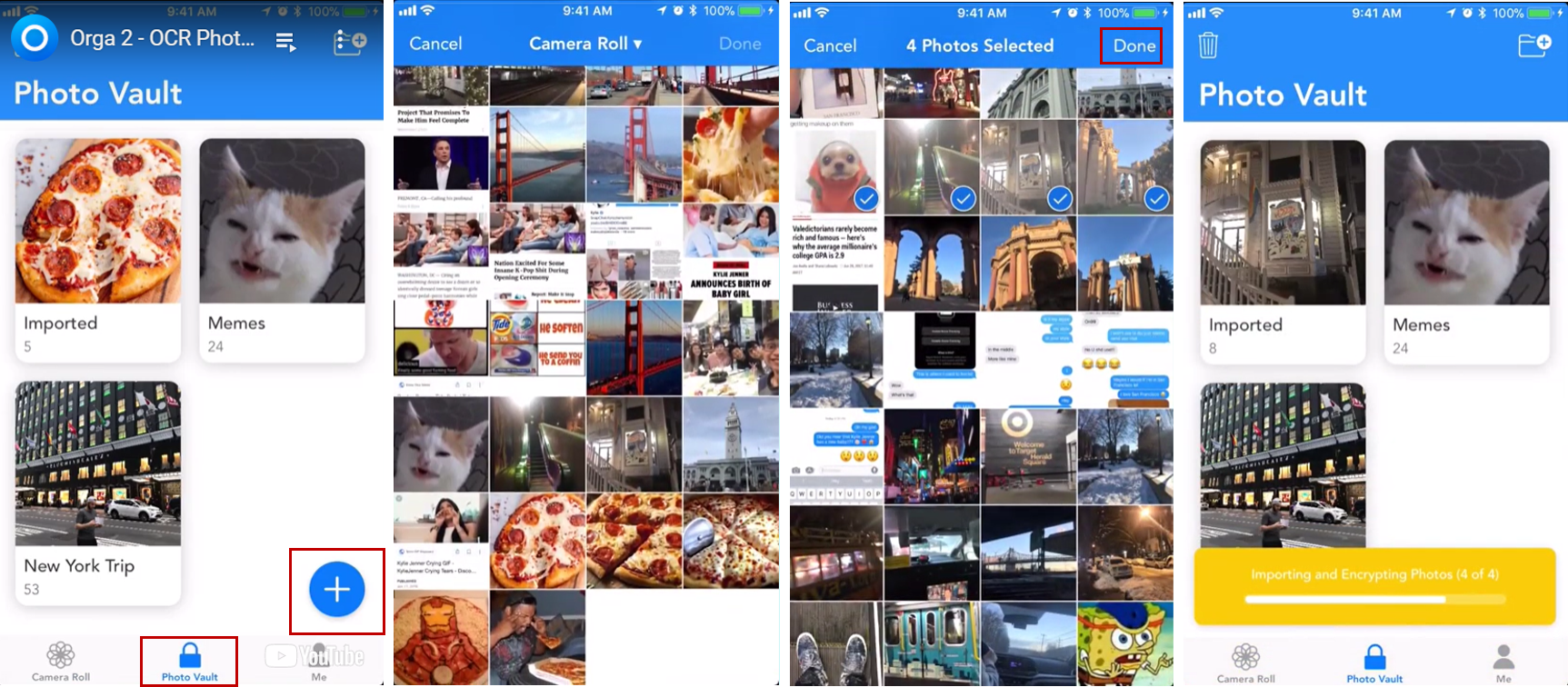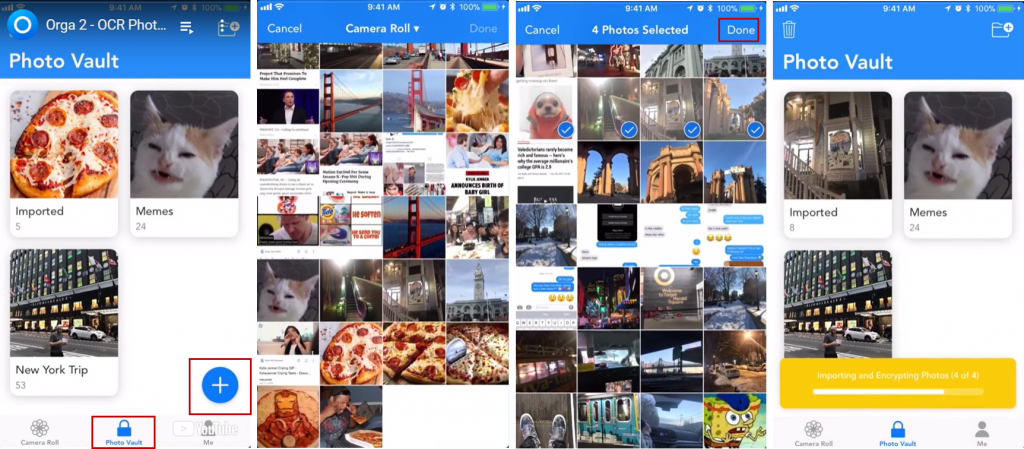 How Does Orga work?
Apple's Core ML in iOS 11 enables the Orga app to use machine learning models locally on a device. Integrated Optical Character Recognition (OCR) functionality allows the app to scan an image's content and recognize text within the pictures. Thus you can also search for text in your pictures. The app uses an open-source NSFW(Not safe for work) detection model from Yahoo to give highly accurate results. The app scans the photos and screenshots on the camera roll and indexes them giving each image a confidence score. If the confidence score is higher than the nudity sensitivity level you have specified, then the photo will be marked as NSFW. When you use the nudity/Nsfw keyword for search, extra setting options will appear. You can click on it and adjust the nudity sensitivity level as you prefer in the pop-up.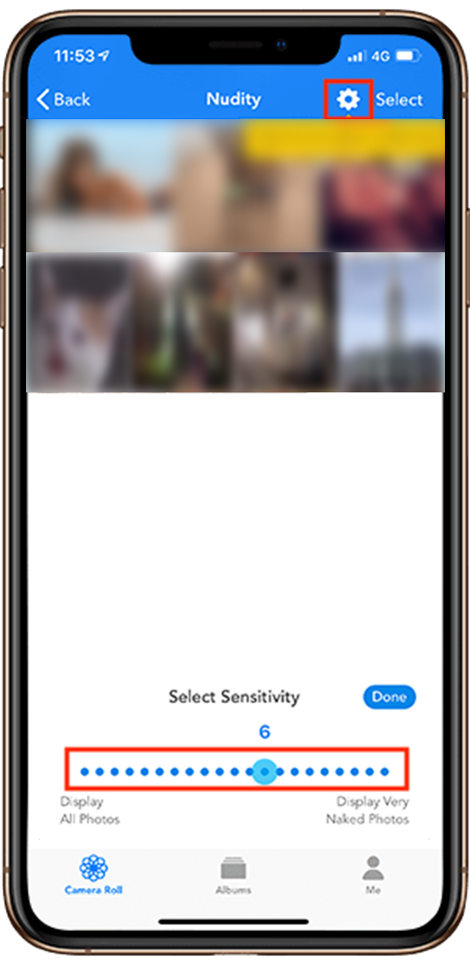 Privacy Aspects of Orga
Orga is supremely recognized for its guaranteed 100% privacy for images saved in the photo vault. The machine learning framework in Apple consists of libraries that allow developers to do machine learning-intensive tasks such as image recognition on the device itself without transmitting the image to a server. The app operates locally, ensuring that none of your photos go to a cloud. The app utilizes native memory and does not upload any of the images to the Internet, so your privacy concerns are in safe hands. Even the metadata such as timestamps and geo-location are stored privately on your device.
Orga's scanning infrastructure is also built such that it never stores any of your photos scanned. The app's Photo Vaults with customizable folders are Password Protected and reinforce security with Face Recognition features. All photos in your vault are encrypted, restricting unauthorized individuals from accessing your sensitive photos and images.
Check out this video to know more about how to use Orga for the best experience!
Download Orga now and snap-in photos on your iPhone, push away your worries about privacy.
Author of Get Basic Idea – Knowledge Base / B.Sc.Hons Degree, Information Technology, and Management.