Sexy Wedding Dresses – Your Guide for the Wedding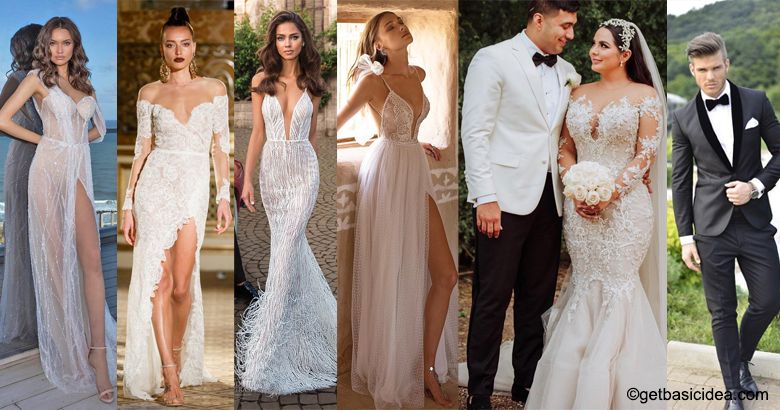 Are you worried about getting a comfortable dress for your big day? Are you also looking for sexy wedding dresses to bring on that touch of sexiness in you? Do you have that feeling that you want to look and feel like yourself on your big day? Do you want to fix it while maintaining it and looking good at the same time? Consider the costumes you can wear and the aesthetics that go side by side that make you feel like your best. That makes you look elegant and trendy while staying true to your distinct personality. Wouldn't you just love it and feel that it made a huge contribution to the best day of your life?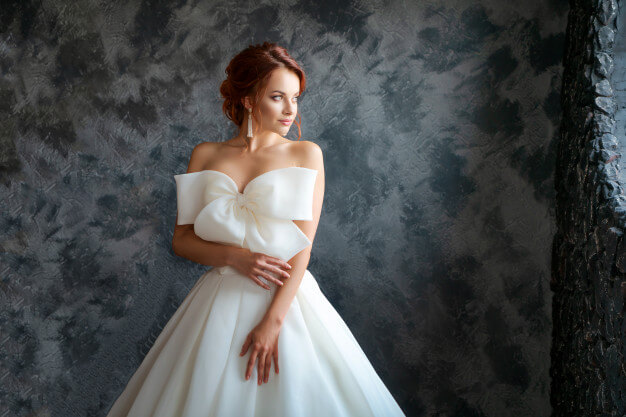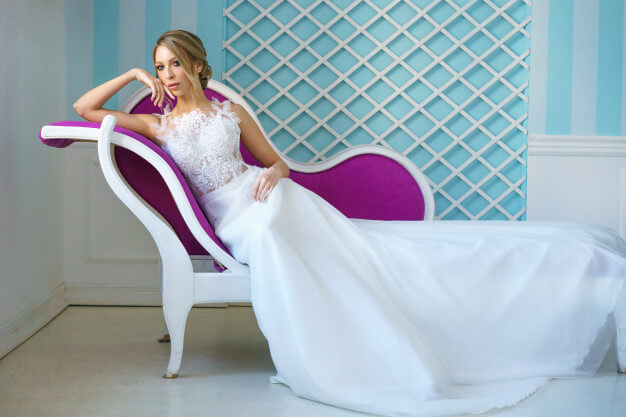 Combine the advice and ideas from each category to find the ideal wedding gown for your body type—no matter what your specific features, personal aesthetic, design, or wedding dream are. Proceed to scroll!
Sexy Wedding Dresses for different shapes
Athletic Body figures
Your wedding day is your chance to shine in the spotlight. Imagine yourself as you're walking down the aisle, dancing your first dance, or mingling with all the guests around you, all the eyes will be definitely set on you. As a result, this watershed moment requires a dress worthy of the occasion. However, the sheer number of choices available can make the method seem daunting. This is why knowing the silhouettes that best fit your personality and body type will help you make a more informed and stable decision when it comes to choosing the best sexy wedding dresses for your big day! This also contributes to choosing the right and sexy wedding dress for your special occasion.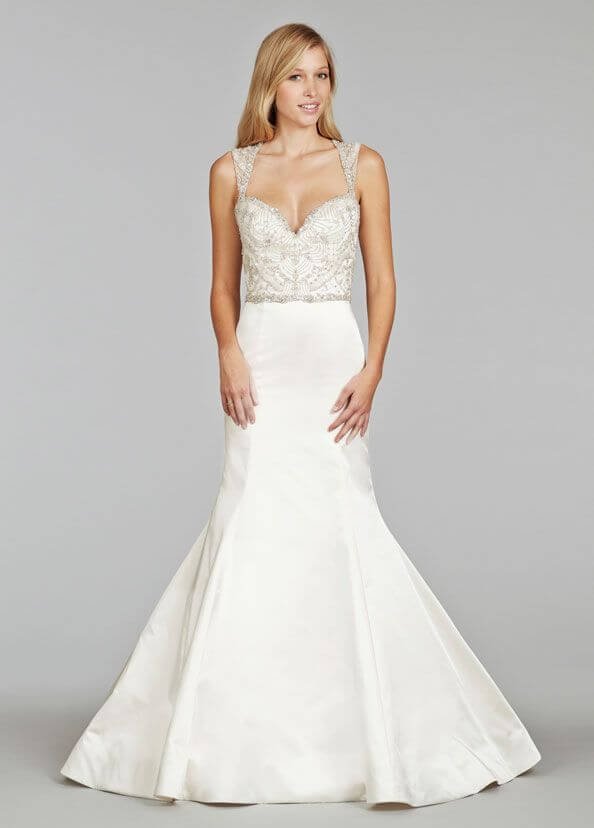 A feminine silhouette can be achieved simply by wearing a slimming A-line or fit-and-flare sexy wedding dresses. Make sure to work with angles: a unique and sleek neckline, swirls of beading, and embellishments. Also, a tiered skirt contributes immensely to the visual appeal of your silhouette. Your toned arms and shoulders will be highlighted by a halter top or a strapless style that gives you a very sexy and chic look. The silhouette is designed to show off a slim and slender body. This is the frame for you to go for if you have an hourglass or athletic-shaped body style.
Pear-Shaped figures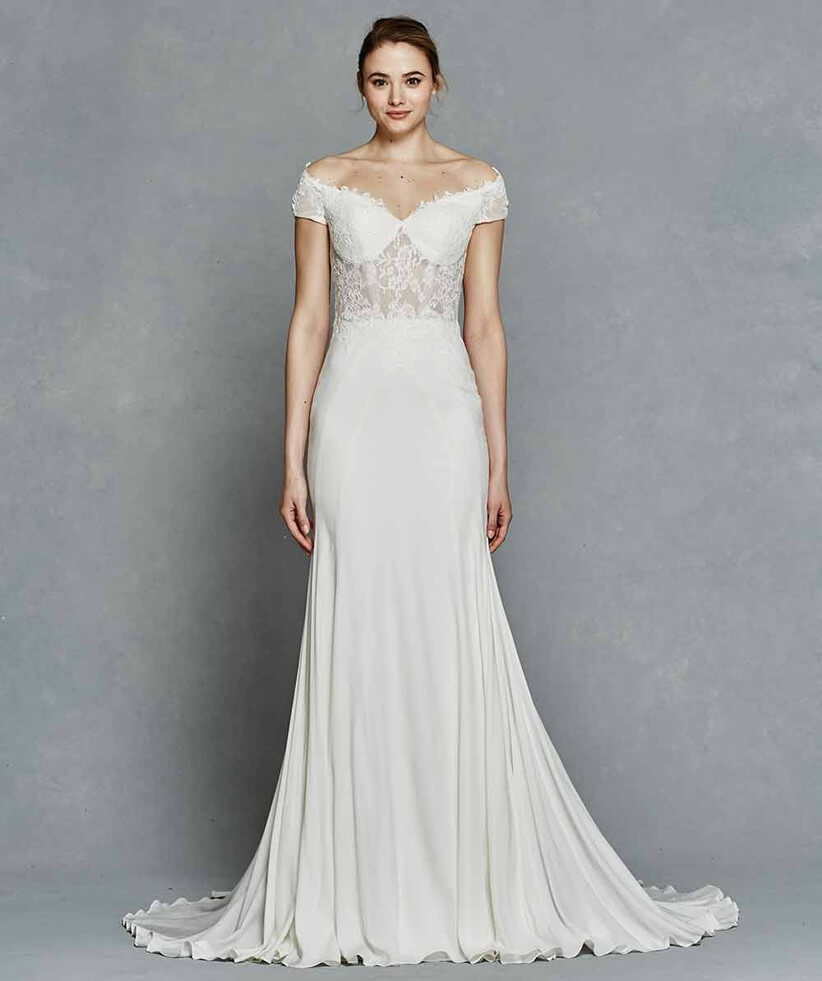 Broad hips that are broader than the bust and shoulders define the pear body shape. A defined waist, as well as proportionately slender arms and shoulders, are other features of this body type. Usually, when it comes to the selection of a wedding dress, an A-line or ball gown wedding gown tends to look great on any body type. Since we think that they look especially lovely and great as sexy wedding dresses on a pear-shaped figure. When you start looking for the right wedding gown for your body type, pay attention to the bodice. That is the embellishments and little details that help to accentuate your decolletage and waistline.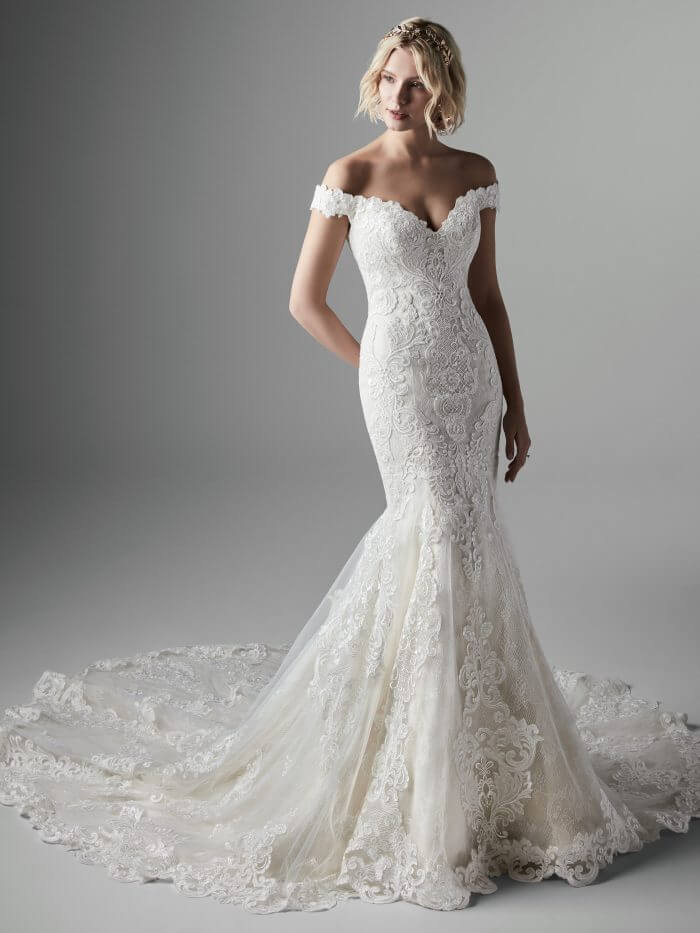 If you want to, show off your sexy bottom assets in a fit-and-flare wedding gown made of a fashionable and comfortable fabric to make you shine on your big day. Then when it comes to the A-line is a universally flattering style since it is tailored to the shoulders, where it flares out into a soft A-shape, it is attractive and obviously sexy on all body types that make jaws drop all around. We think this is a perfect silhouette for pear-shaped or curvy brides because it embraces you in all the right ways. An A-line gown embraces the waist, producing a slimmer waistline while also flattering the bust. The overall slimming effect can also make a petite bride appear taller.
Small-Chested Figures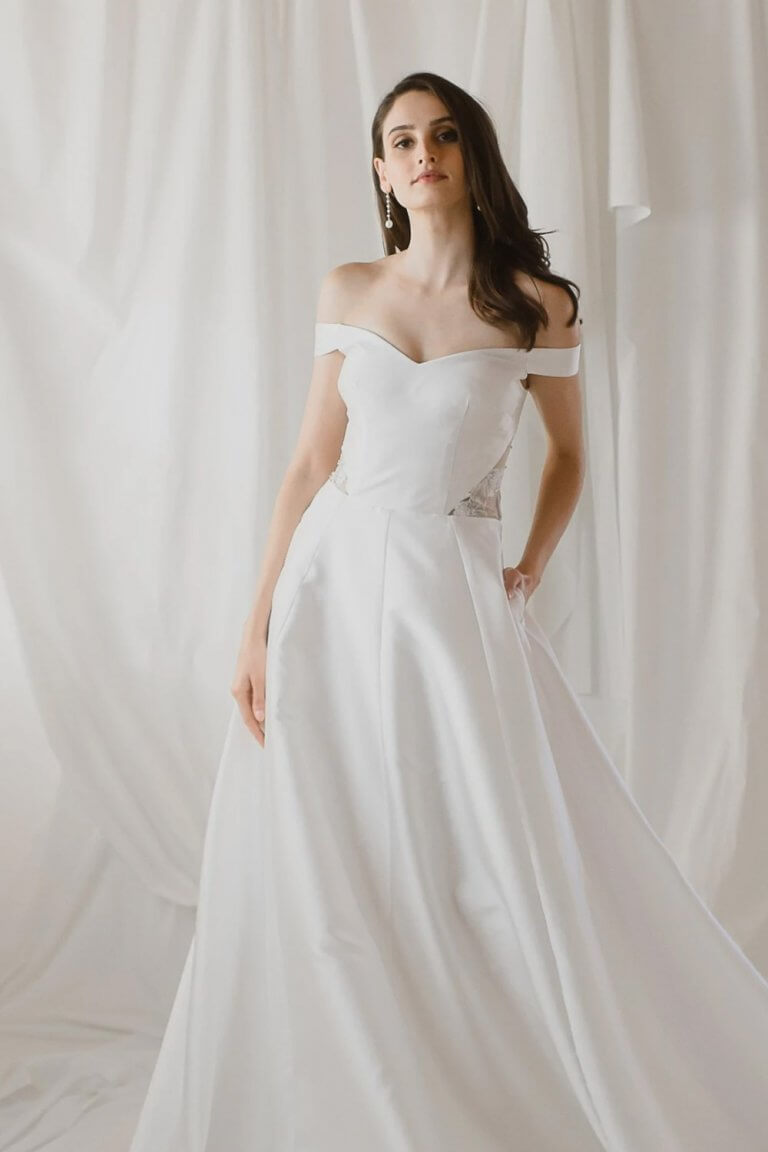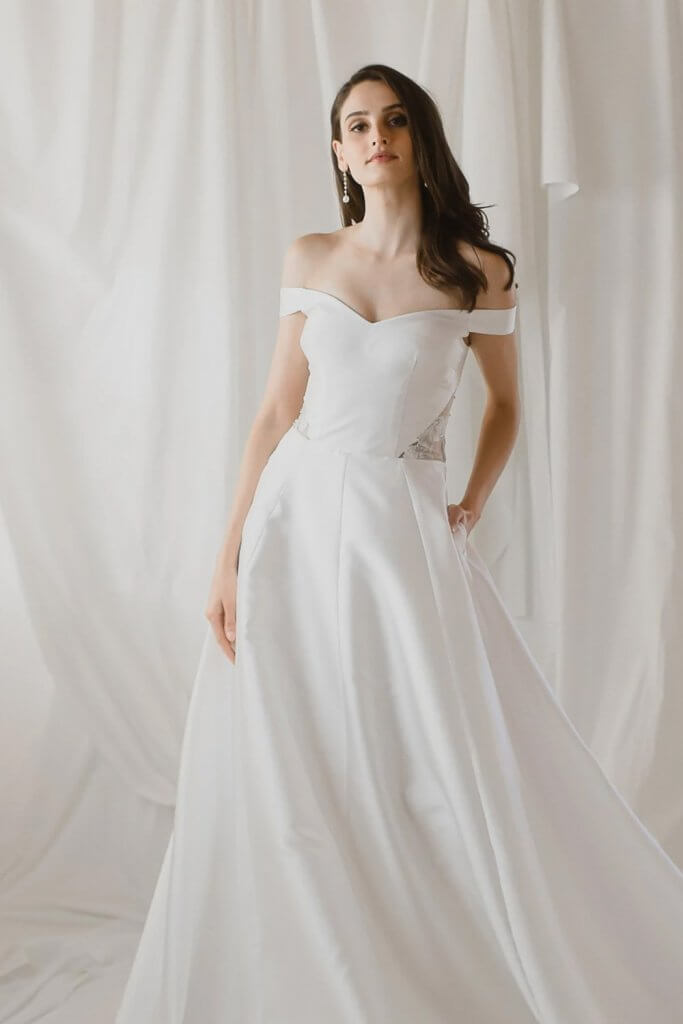 By combining structure and shape in key areas, you will find the ideal wedding gown for your body type. Ruching, wrapping, and embellishment, for example, draw attention to your décolletage while also adding visual appeal to your bodice and neckline. Instead of attempting to make your breasts appear bigger, consider wearing something that only a small-busted bride can pull off. Like a deep plunging V-neck with a low back!
Then there is a flared silhouette that will give a contour to the body from the chest to the knee which is distinguished as mermaid designs. The style is known for emphasizing the waist and hips rather than narrowing them, which is particularly flattering for apple-shaped women. With the mermaid dress, it's also essential to choose the right shapewear. You'll also want to make sure you can walk around easily and sit comfortably in it, considering how fitted it is.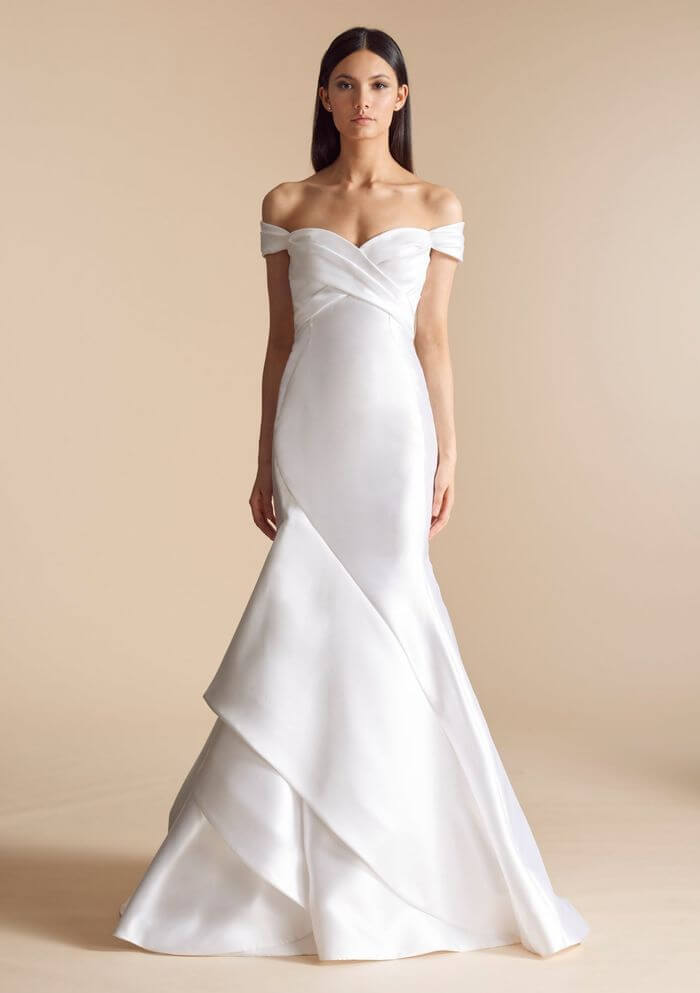 Tall and Slender figures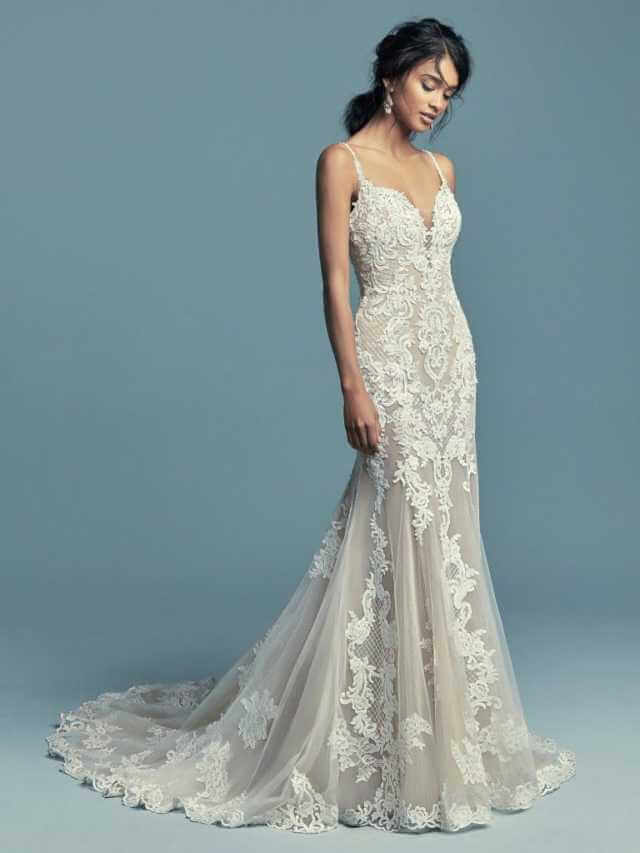 Focus on exquisite features and a pretty silhouette to find the ideal wedding gown for your body type. Wedding gowns with a lot of bling are lovely, but they may be too much for your slim and elegant figure. An exquisite sheath wedding gown will highlight your height. You'll have the appearance of a Roman goddess! Avoid empire waists to hide your height; instead, choose a ball gown wedding gown with a low waist or a fit-and-flare to draw attention to your curves. The slip dress is a case in point for a "less is enough" bridal wardrobe.
It's simple, elegant, and oh-so-chic. The slip dress's simplicity, as well as its ability to fit like a glove, are its true assets. For added character, have this template designed to measure with features like a cowl collar, bias-cut, or back detailing. The end product is contemporary and welcoming. Furthermore, if you're looking for a style that can be worn without a train, look no further! This will be a great choice for Sexy Wedding Dresses
Petite figures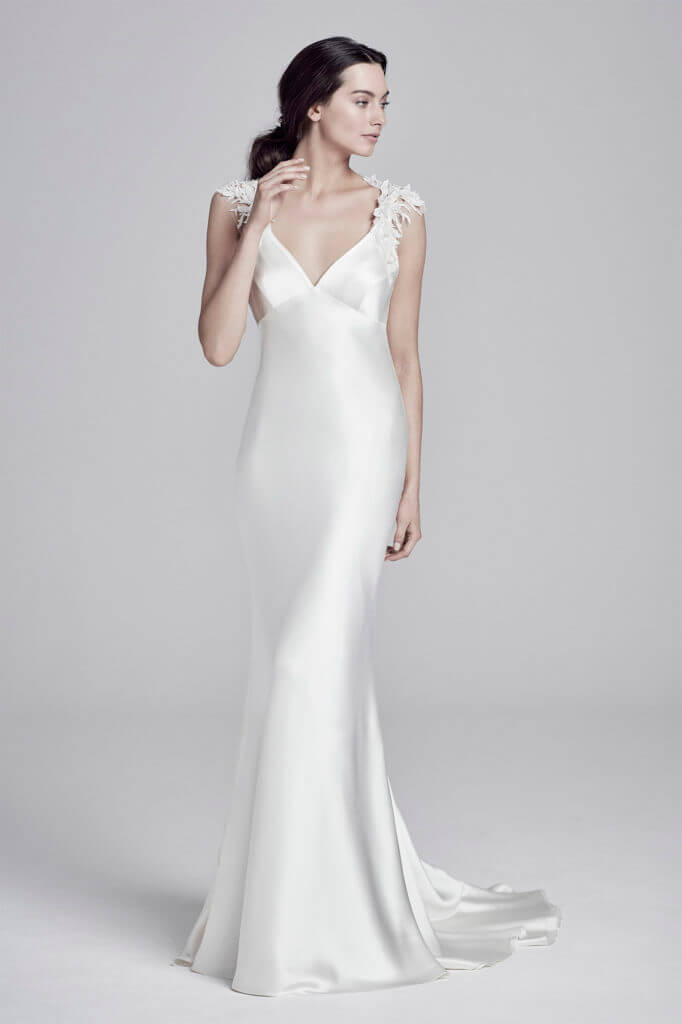 Smooth, monochromatic fabrics with layered flow and vertical details are ideal. The addition of heavy ornamentation to your silhouette helps to bulk it up. Although a ball gown or wedding gown can overwhelm and overpower a smaller figure, a narrower A-line silhouette. Which also plays up your curves and elongates your body making it more attractive and sexier. Petite brides may wear such fit-and-flare styles if they choose relaxed construction and subtle embellishment. You may prevent appearing "scrunched up" or bottom-heavy by wearing a high or natural waistline. A women's Dropped waistlines should be avoided because they tend to visually shorten you by lowering your leg and hip starting points.
Full-Chested Figures
Wider belts or sleeves protect your chest while still concealing your undergarments. Make an informed decision about your neckline. A strapless bra can be hidden and flattering with a sweetheart, portrait, or bateau neckline, or even an off-the-shoulder look. Choose a gown that has a corset or a higher back that would actually go well with your body. These styles can conceal a bra while also providing additional support. Illusion may still be worn; simply wear nude garments underneath for concealed support.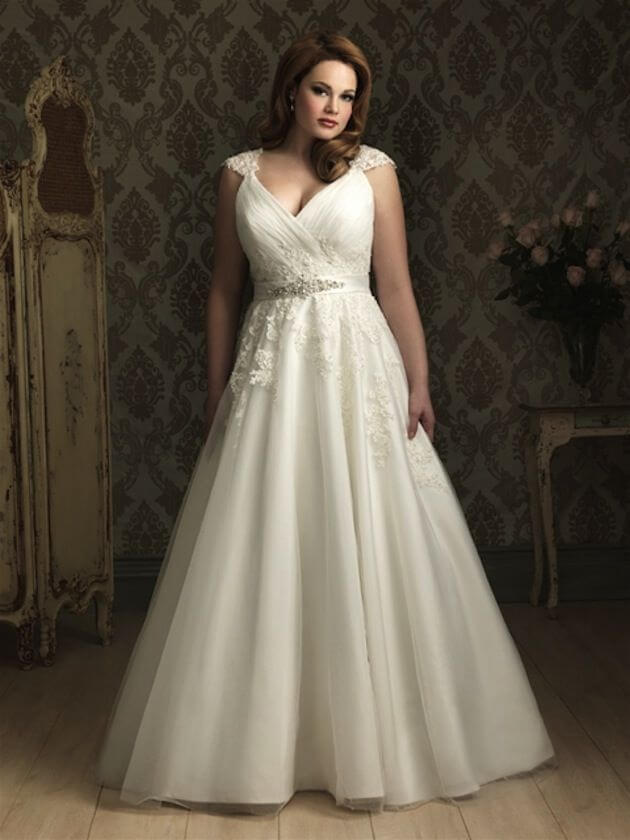 Then comes the Ball Gown, this princess-worthy gown is perfect for gliding into your happily ever after like a princess. What is the volume? Check it out. Is there any drama here? Check it out. Isn't it a classic? Without a doubt! If you have a slim waist and a fuller chest, we recommend this fit-and-flare silhouette. The tailored top is balanced by the voluminous skirt. The fuller silhouette emphasizes the hips while concealing the lower body. A bride who is aware of her hips, on the other hand, should bear in mind that the skirt will make you appear larger.
Hourglass figures
Your hips and shoulders are balanced, meaning they are around the same width. In other words, the shoulder and hip measurements are within 5% of one another. Many petite women with an hourglass figure have round, sloping shoulders that match their hips perfectly. Your chests and hips are engorged. Your hourglass figure indicates that you are well-endowed, which is one of your strongest assets. Commonly known as a girdle wedding gown and/or mermaid wedding gown are planned to accentuate and flatter your natural curves. A less formal but equally glamorous relaxed fit-and-flare wedding gown. It's also a lovely choice for hourglass brides.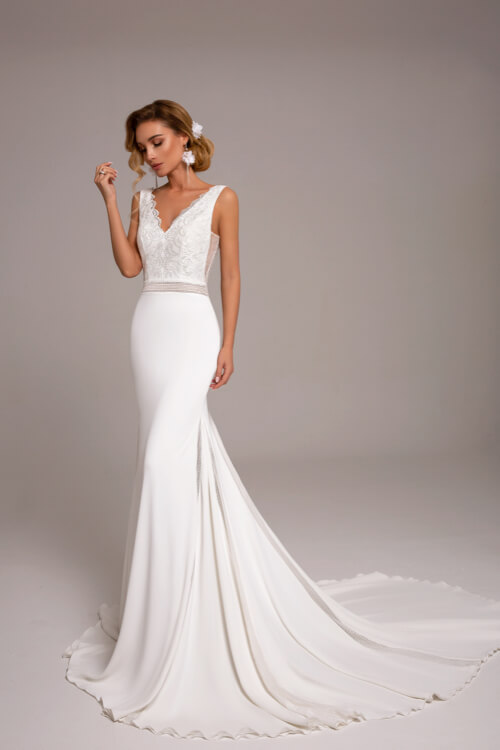 You can choose Sexy Wedding Dresses with maybe a fitted bodice and a full skirt to cinch in your waist and enhance your red-carpet figure. If a ball gown wedding gown is that what appeals to you. A sweetheart or portrait neckline is the feature that will flatter your feminine figure, particularly when it is being paired with a fit-and-flare silhouette. Avoid loose-fitting sheaths, which appear to hide your figure. The trumpet is a much more groomed version of the mermaid. Straight bodice to hips and flare beginning mid-thigh but it's still a definite crowd-pleaser, and it's thought to be a good fit for a lavish celebration. Brides who want to show off their curves often prefer a trumpet silhouette, which is suitable for slim frames and hourglass body types.
Sexy Wedding Dresses for Men
Is it necessary for men to wear wedding suits? Men must dress up comfortably and perfectly in their wedding suits on their wedding day. Dress your man in the best wedding suits on your wedding day. When buying men's wedding suits, there are several factors that need to be considered very seriously. Ascertain that the tailor does not overlook even the tiniest detail when determining his size. It must hug his body perfectly in order to accentuate his body's outline in a sexy way.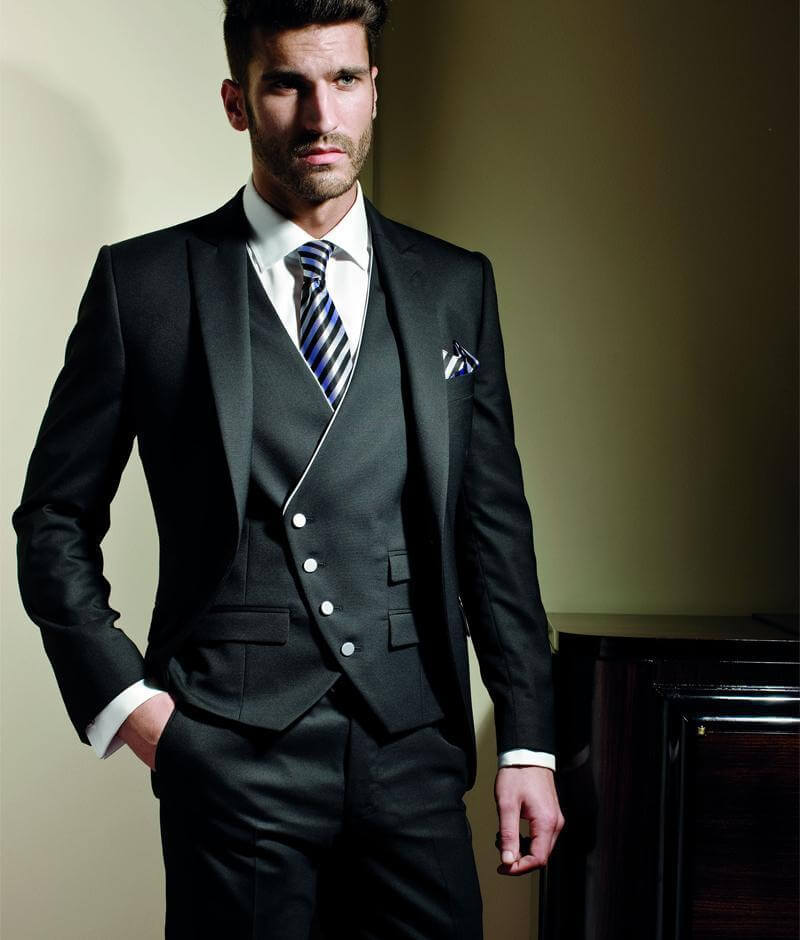 Sexy Wedding Dresses pick for men
Choose or make a sexy wedding suit in the best color that complements your neatly swept gel hair or draws attention to your sexy eyes. There are several color combinations to choose from. This is including black and white, all white, navy and brown, and even pastel-colored wedding suits for men such as baby blue, pink, and purple.
Shoes that go with Sexy Wedding Dresses
The dress shoes must also be a great fit for the overall look. Black ones will go with any color of men's wedding suits. However, you can be bold and imaginative by wearing maroon-colored dress shoes with a black and white or all-black men's wedding suit. The color of his dress shoes would be the focal point of his wedding suit and would liven up the monochrome look.
Accessories to match Sexy Wedding Dresses
Accessories are required to complete the look of a sexy wedding dress or suit for men. The most important item would be a tie and then the type of suit. You may wear a bow tie or a traditional long tie. Make sure to include other accessories. Something like an elegant wristwatch, flower crochet or handkerchief, a vest, and a small silver tie ring contributes to making you look sexy.
What kind of an appearance do you have? What is your height? are you someone who is tall or short? Shoulders that are lean, broad, or narrow, that have muscles here and there, that are skinny, or that are a little on the chubby side? What about your hair and eye colors? Second, what kind of clothes do you normally wear in general? What are your interests in terms of fashion and trends? What is your favorite color? Are you a gentleman or are you more of the cool bad guy type? All of these factors play a role in selecting the best wedding suits for men that complement their image and personality. Yes, many factors to be answered to pick the right Sexy Wedding Dresses!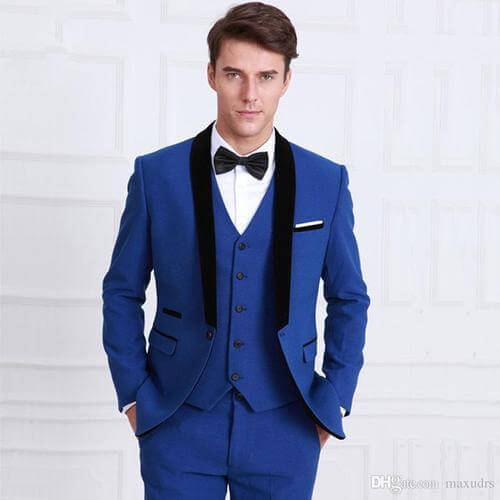 Every country in the world has a unique culture and tradition. This translates to a unique style for each country's wedding suits for men. When it comes to the Italian wedding suits, Therese suites are similar to regular suits, but with a fancier Italian twist. Indian wedding suits are also available, with a long sleeve and long bottom shirt in a decorative and bold color like red or green. They are all unique and appear differently from one another. You don't have to be Indian to wear an Indian wedding suit for men; only if your family approves, and only if they aren't too old-fashioned, since some families will still adhere to their original customs.
Last but not least, how much of your budget do you have set aside for men's wedding suits? Do you think the best option would be for you to buy it or would you just rent it?
Grey suit to go with the trend
This year, the grey suit is the most common choice for wedding attire in the spring and summer. The neutral grey base of the suite helps you to be as creative as you want with your accessories while rocking in the outfit. A grey suit does not only go with any color, but it also goes with almost any wedding theme you can think of. It can be from a boho wedding to a beach wedding. The best part is that it adds immensely to the look of you and the wedding while keeping you glowing and sexy at the same time! Grey suits, particularly light grey suits, can withstand hot weather. Grooms are inevitable, but the light color of a grey suit will go a long way toward alleviating the situation on a sticky, humid afternoon.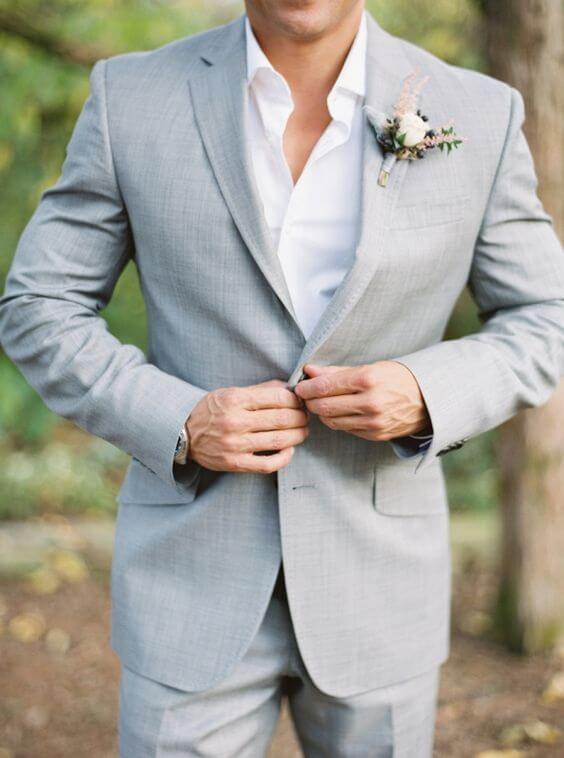 Blue suit to give you the vibe to Sexy Wedding Dresses
If navy is the traditional choice for casual wedding wear, the true-blue suit is a more contemporary option that has become increasingly popular in recent years. You may think that wearing blue is more restrictive or difficult to match with some wedding colors than wearing a neutral grey suit, but the opposite is true.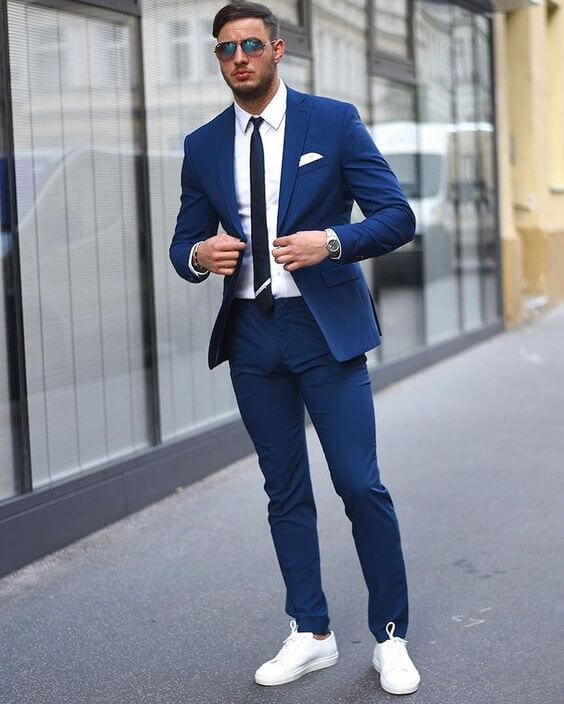 Blue suits can help to tone down an offensive supporting color by balancing the strength of lighter wedding colors. If you are being worried about breaching the "black and blue" rule of any wedding and whether you're wearing an heirloom black bow tie and black shoes. then this suit is definitely going to bring out the rich blue fabric and will actually make these black textiles pop. Blue, of course, goes well with brown footwear and accessories.
Costume yourself in the tan suit
The tan suit when it comes to weddings is not only flexible, but it is also on the trending queue for 2021. Every Tan suite earthy, neutral tones go with any other color you match it with, including the bright wedding colors that are so popular this year. While tuxedos are required for formal weddings, tan suits are a change of pace for casual vows. As a result, your wedding will stand out in a sea of black and white celebrations.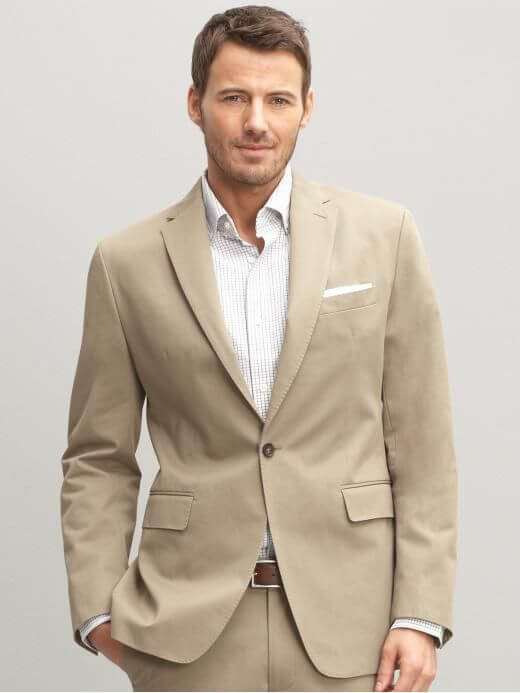 Use solid colors which are bold that give a touch of Sexy Wedding Dresses
When you actually pay attention to award shows. You will see and maybe even find that they're a good predictor of where men's fashion and formal wear are going. There's no reason for a confident man not to wear a unique, colorful suit now that colorful suits are on-trend. For summer wedding wear, these options are more formal than a black tuxedo, but not quite as formal as a black tuxedo.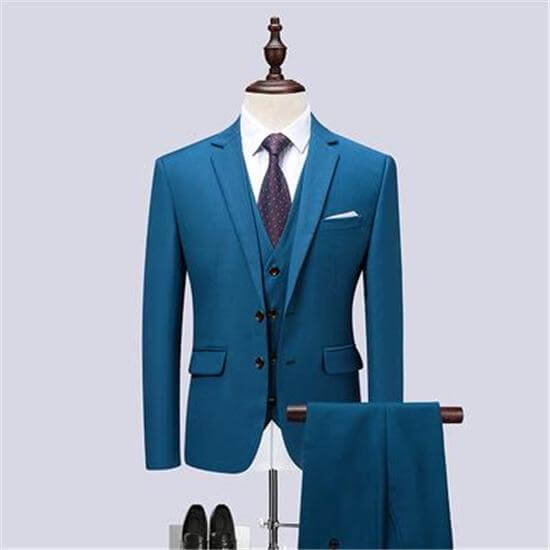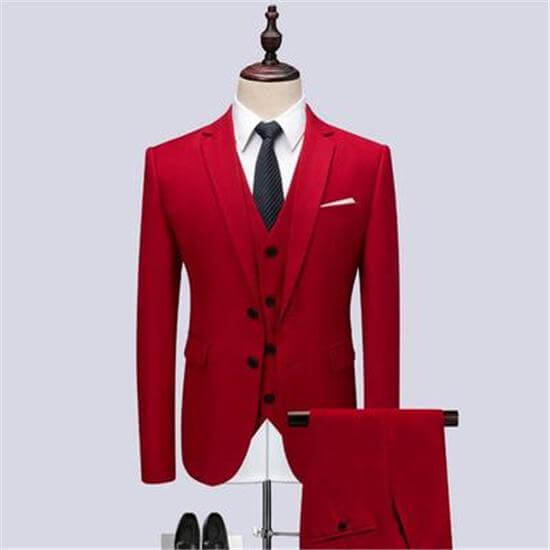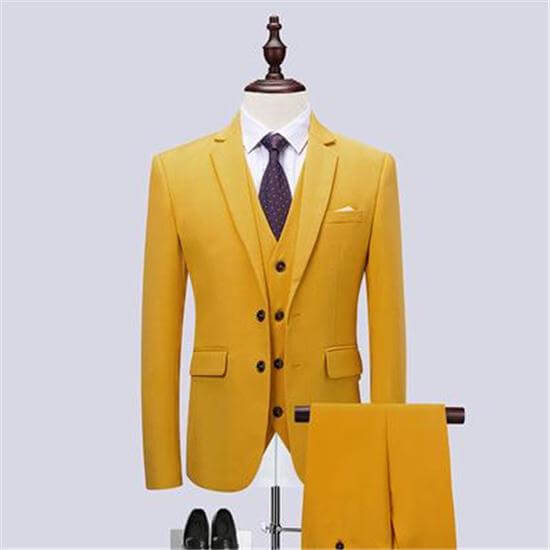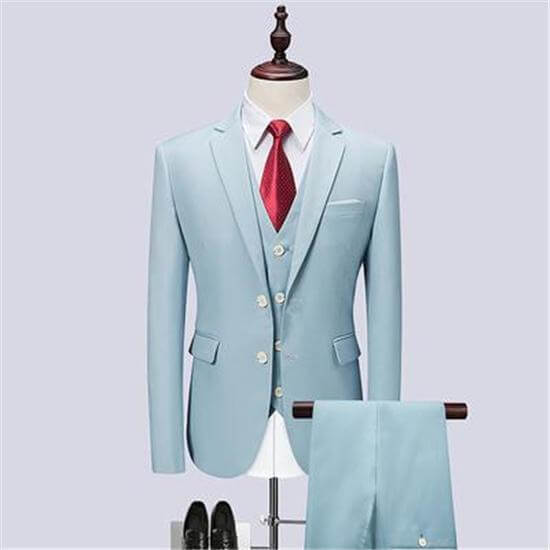 Make sure to make that special day stand out with the best outfits you can think of. But it's not only about standing out on this day but it also is about bringing out that inner sexiness within you!
Author of Get Basic Idea – Knowledge Base.