CokernutX PC for macOS – Features and How to Download
CokernutX PC is a great new third-party app store that is by far working awesome compared to other app stores like AppValley and TweakBox which are facing some crisis because of Apple's revocations. CokernutX for PC allows you to download non-revocable, third-party applications to your smartphone using your PC. At present, CokernutX PC is only available for macOS. However, they are planning to expand to the Windows universe soon.
In this guide, we are going to go through step-by-step instructions on downloading the CokernutX PC application for your Mac computer.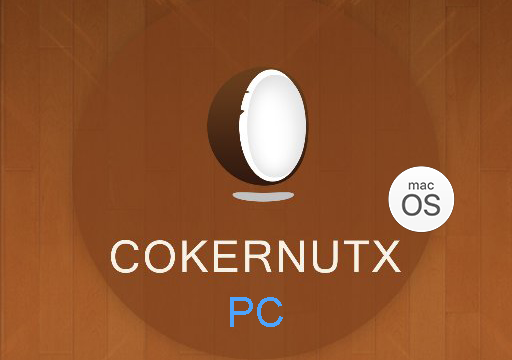 Requirements to download CokernutX PC
A Mac PC working on Mac 10.14.0 or a higher version
An Apple ID and Password
How to install CokernutX PC on your computer?
Step 1. Create an apple account
If you have an existing Apple account, you can go ahead and use it. However, it is recommended that you create a new account when downloading CokernutX for PC. Create your new apple account now.
Step 2. Download the CokernutX server ZIP
After creating the Apple account, download the CokernutX server ZIP from CokernutX's official webpage. Click the 'Get it Now' button you see on top of the page to start downloading.
Or, you can also download the CokernutX server ZIP here.
Step 3. Copy the CokernutXServer.app file to the application folder of your PC
Find the CokernutX Server ZIP from your downloads. When you unzip the folder, you will find an application file named CokernutXServer.app. Copy this file and paste it into the application folder of your PC.
Step 4. Launch the CokernutX server
After you copy the CokernutXServer.app file to the application folder, the CokernutX server icon will appear on the menu bar of Mac. Tap this icon and proceed to launch the CokernutX server.
Step 5. Connect your device to your computer
Next, you need to connect your device to the PC. If it is the first time you are doing this, your PC will show a pop-up asking if you trust the device. Select the trust option here. And, keep your device unlocked during the process.
However, this step can be different depending on the version of your device.
Launching CokernutX PC on macOS Mojave
Launch iTunes and enable the iTunes Wi-Fi Sync for your phone to connect the two devices.
Launching CokernutX PC on macOS Catalina
Open the finder and select your device. Then enable the "Show this <device> when on Wi-Fi" option.
Step 6. Install the CokernutX application
Go back to the menu bar and double-tap on the CokernutX server icon again. You will get a dialog box with an option to install CokernutX. Click on it and select your iPhone/any other device such as your tab. Now the CokernutX application will be installed.
The application will ask you to log in to your Apple account. Type the username and password of the new account you created to log in to CokernutX. After this final step, you can start using the app store to download third-party apps easily.
Installing the mail plug-in for Mac devices
If you are downloading CokernutX for the first time, the CokernutX server will also require you to install a mail plug-in. Follow these instructions to install the plug-in successfully.
Step 1. Click on the 'Install mail Plug-in' option
This option can be found in the CokernutXServer menu bar.
Step 2. Give permission to CokernutXServer to install the plug-in
You will have to type in your password to give the app permission to install the mail plug-in.
Step 3. Open mail
After giving permission, go to your mail app. But, if the mail application was already running, you have to close it and open it again.
Step4. Enable AltPlugin.mailbundle
Go to Mail > Preferences and select "Manage Plug-ins". Then, find the AltPlugin.mailbundle setting and enable it.
Step 5. Restart mail
After successfully enabling the AltPlugin.mailbundle, click "Apply and Restart Mail" to finish the installation.
Features of the CokernutX PC application
CokernutX is the latest and the most convenient third-party app store available for users at the moment. And, CokernutX PC application makes it extra easy by giving you a computer ready version to download apps to your phone. Here are some features that make CokernutX PC the best third-party app store out in the world.
Ready to be downloaded to your PC
There is no need to jailbreak and put your device at risk
It can be used to sideload other apps additional to those given by CokernutX
Easy to use and completely free
Frequently Asked Questions (FAQ)
Is CokernutX for PC safe to use?
CokernutX doesn't require jailbreak and offers SSL encryption for security. So, yes. It is completely safe to use.
Is CokernutX PC revoked?
No. CokernutX has developed a tweaked app store that has little to no chance of getting revoked. So, there is no worry about your apps crashing.
Do you need to jailbreak your device to install CokernutX?
You do not need to jailbreak and put your device at risk to install CokernutX. This makes the app convenient and safe to use because you will not be exposing your device to external attacks when downloading it.
Can I download CokernutX PC for Windows?
At present CokernutX only support MacOS version 10.14.0 or higher. But, CokernutX is planning on developing a Windows-friendly version in the future.
Final words
Congratulations! You have just reached the end of our guide on how to download CokernutX PC. We hope that these instructions helped you to download the application successfully. If so, don't forget to leave a comment.
CokernutX is the new cool app store to download third-party apps. Best of all, it also supports Android devices.
Author of Get Basic Idea – The Knowledge Base.