Cydia Impactor Alternatives to download IPA files on iOS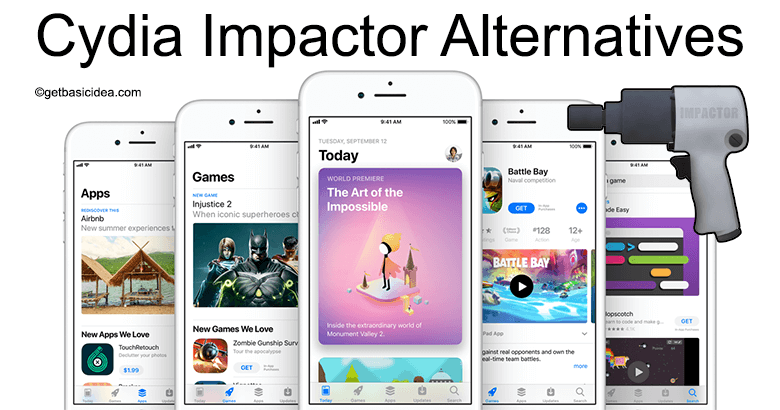 If you ever wanted to or will be needing to download IPA files on your iOS, then Cydia impactor might be very useful for you. But Cydia Impactor 0.9.52 is not available for free anymore. Therefore, most users are now going for Cydia Impactor Alternatives. Today, you will know about ten alternatives that can use as a substitution for Cydia Impactor.
What is Cydia Impactor?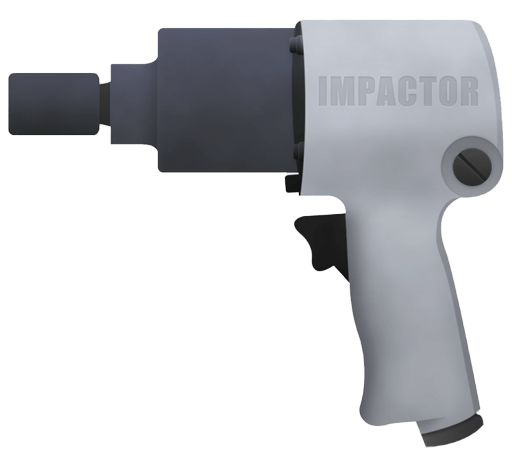 Cydia Impactor is a third-party platform developed by Saurik that lets users install IPA files. Cydia Impactor Graphical user interface was freely available for Windows, Mac, and Linux Operating Systems. But as mentioned before, the Cydia Impactor for iOS is working in another manner. To get IPA files via Cydia Impactor, iPhone users need to have a paid developer account.
Cydia Impactor alternatives
As the impactor for iOS is not for free, iOS users are going for Cydia Impactor alternatives that can perform the same task. Let's see some of the best Cydia Impactor alternatives available now.
1. AltStore App
AltStore is an application used in macOS and Windows (10). To install this on your iOS device, you will need the Apple ID and the Password. The AltStore developer distributes the software under AGPLv3 open source license.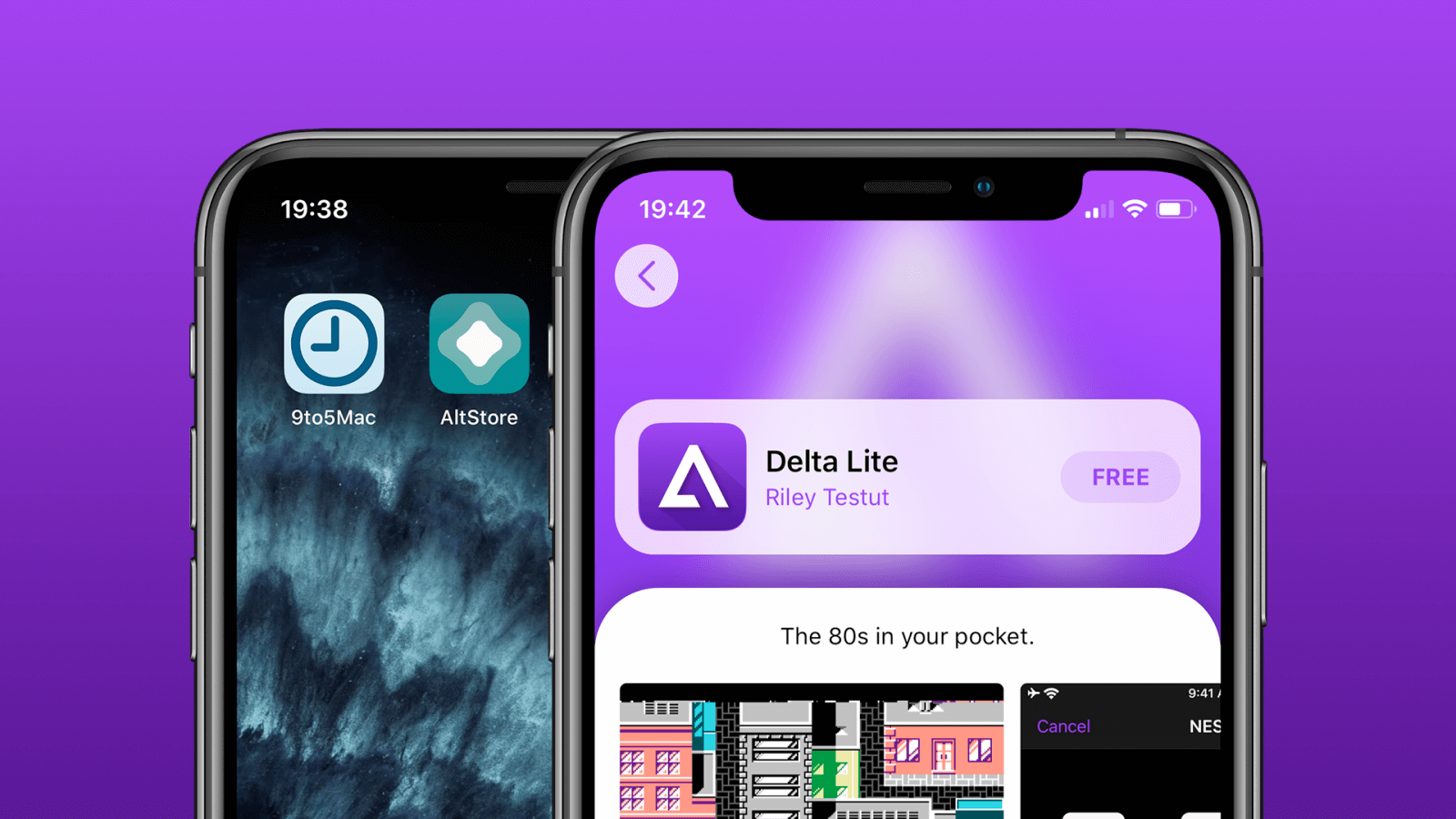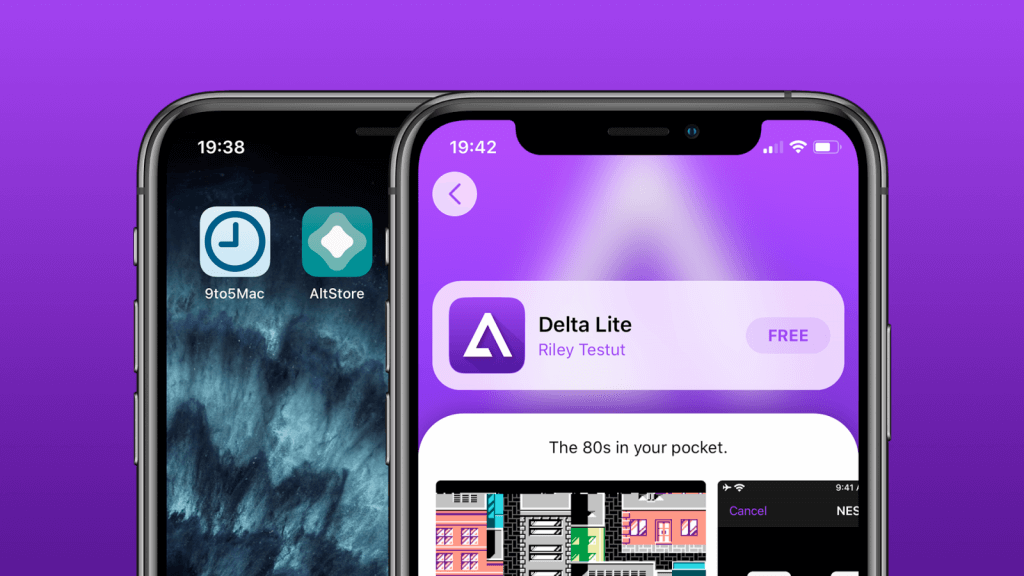 AltStore is also an AppStore alternative that does not require a jailbreak. AltStore application is updated regularly, and it can only download to iOS 12.2 and above versions.
To get AltStore on your device, download the application to your computer using the following links. Then install the software on your mobile phone. After that, launch AltStore on your phone and get what you need with it.
2. AltSigner App
To sign in to this app, you will need the Apple ID, device UDID, and the latest version of iTunes installed on your PC. This alternative can use when the Two-Factor authentication is turned on. Additionally, it will be asking for a 6-digit confirmation code provided by Apple.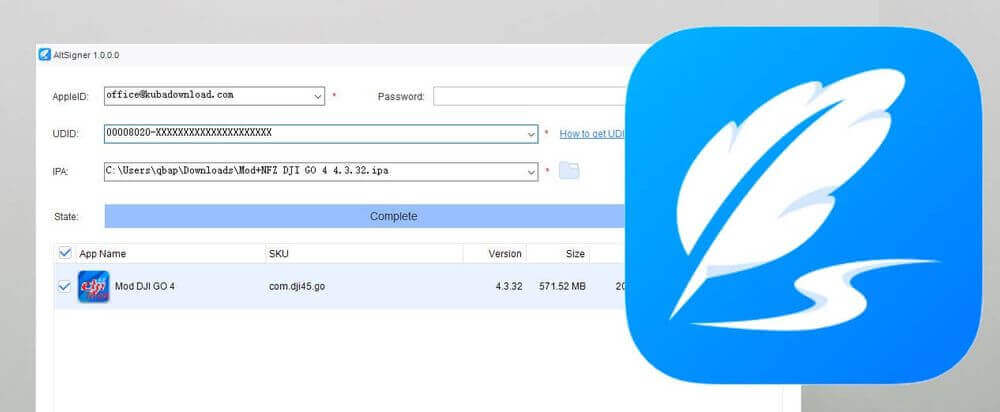 To use Altsigner for downloading IPA files, first, you'll need to download AltSigner on your pc. Then start AltSigner and provide it with a password and an account. After that, give the apparatus UDID. These apparatus include iPhone, iPad, iPod, or any other device. Now choose the IPA document and wait for registration.
To get AltSigner, check out their website from this link.
3. AppCake 7 Application
AppCake is a free platform developed by iPhoneCake and provided by iPASTORE. This App Store provides cracked versions of premium applications and games that are free to download. AppCake is also a platform that doesn't need jailbreak. Regarding the IPA files, this application provides you with a file manager that helps you with checking download progress as well as managing downloaded files. This feature can use to download and upload IPA files from your desktop to your iPhone.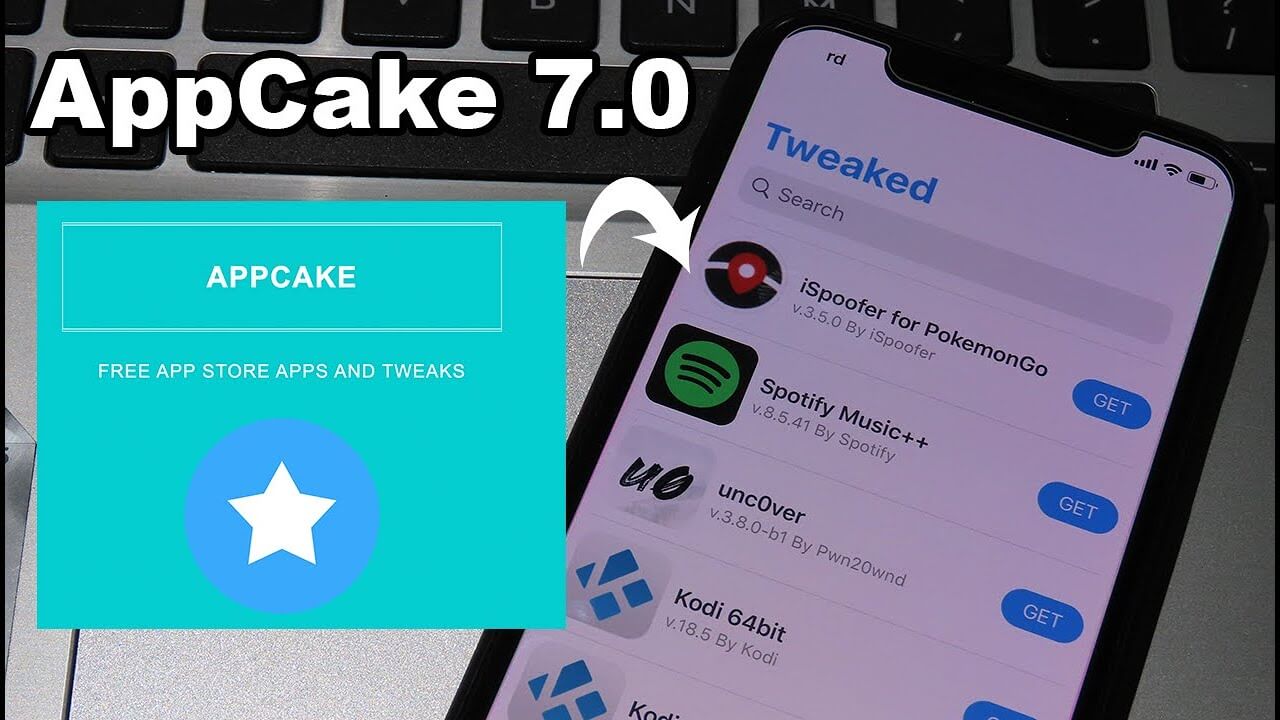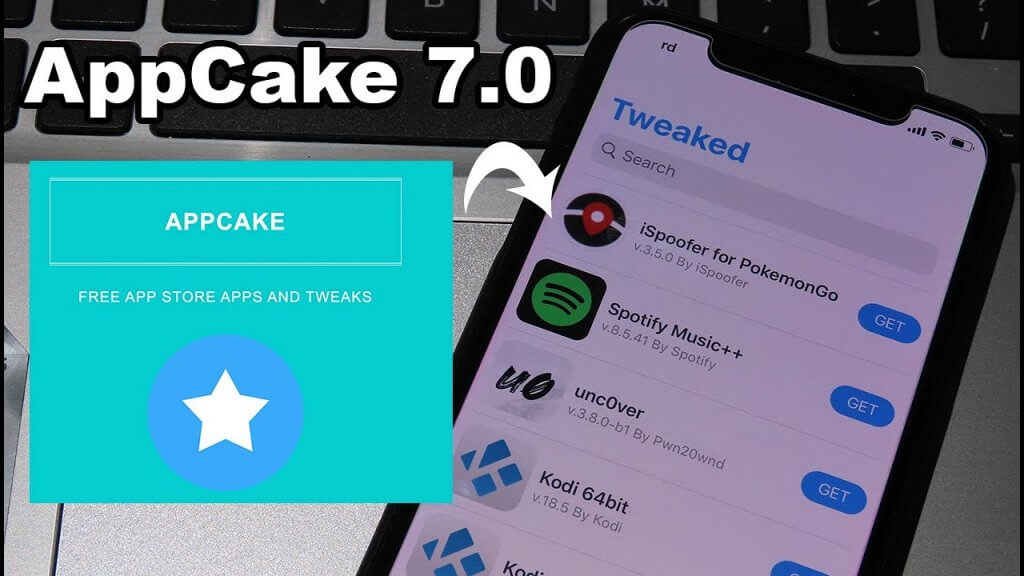 This app is also compatible with iOS 12 and above versions along with jailbreak or non-jailbreak devices. Click here to go through the AppCake website and install the application on your device.
4. nullxImpactor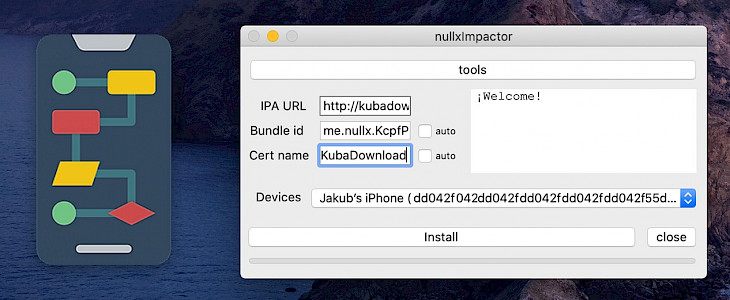 This application helps you to deal with IPA files if your iPhone, iPad, or iPod is above the iOS 11 version. To generate a working certificate you will be needing the Apple ID and the Password. All you have to do is entering the IPA URL while connecting your device via USB and click to install the file. This app also can be used to download tweaks and jailbreak applications.
There are some limitations regarding this application. If you are using a free Apple Certificate, then you can use this application for only 7 days. Also, you are only able to use 3 apps per device. To get the nullxImpactor click on the following button.
5. AltDeploy
This application can only be used in macOS for now and not compatible with Windows yet. AltDeploy is also an excellent Impactor alternative that allows sideloading IPA files.

To use this platform, one should only do is plug is the iPhone into the PC and launch the AltDeploy app. Then provide the IPA file you want and click Start. Your Apple ID will be needed in the process. To get AltDeploy on your macOS, click on the following button.
6. iOS App Signer.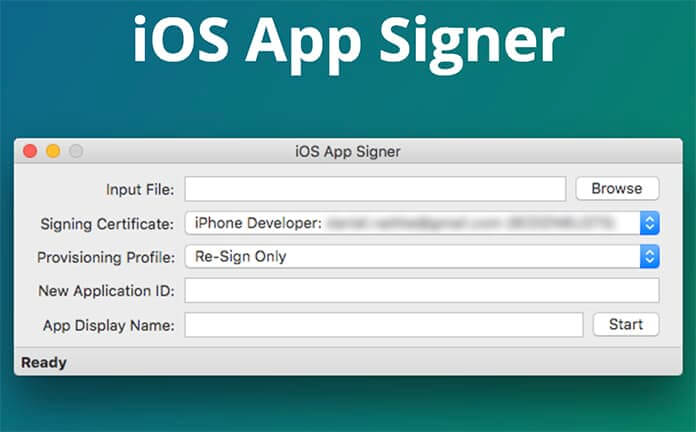 This app is quite the same as all the apps that were discussed before. Additionally, to sign apps online, a Platinum option from UDID registration will be needed. Also, you will be needing, MacOS 10.9 or newer versions along with XCode 7 or above versions.
Most importantly this file will help you to convert .deb files to .ipa files. To download the application to your MacOS click on the following link.
7. ReProvision
As you have read from the above information, almost all of the above applications need a PC to sideload the IPA file. But through ReProvision tool can be used even if you don't have a computer with you. This tool was first built for iOS 12 and iOS 13 versions but now the ReProvision Reborn can be used for the iOS 14 devices.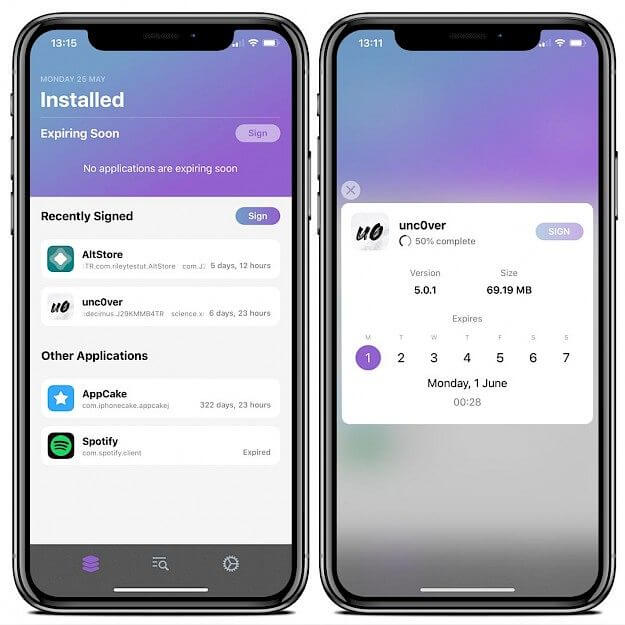 To resign the app automatically, go through the following steps.
Open Cydia and navigate the Sources tab.
Tap Edit, and then Add.
Enter the source "repo.incendo.ws" and complete the process.
Then search for the ReProvision and install it.
Restart the Springboard
The icon will appear
8. AppSync Unified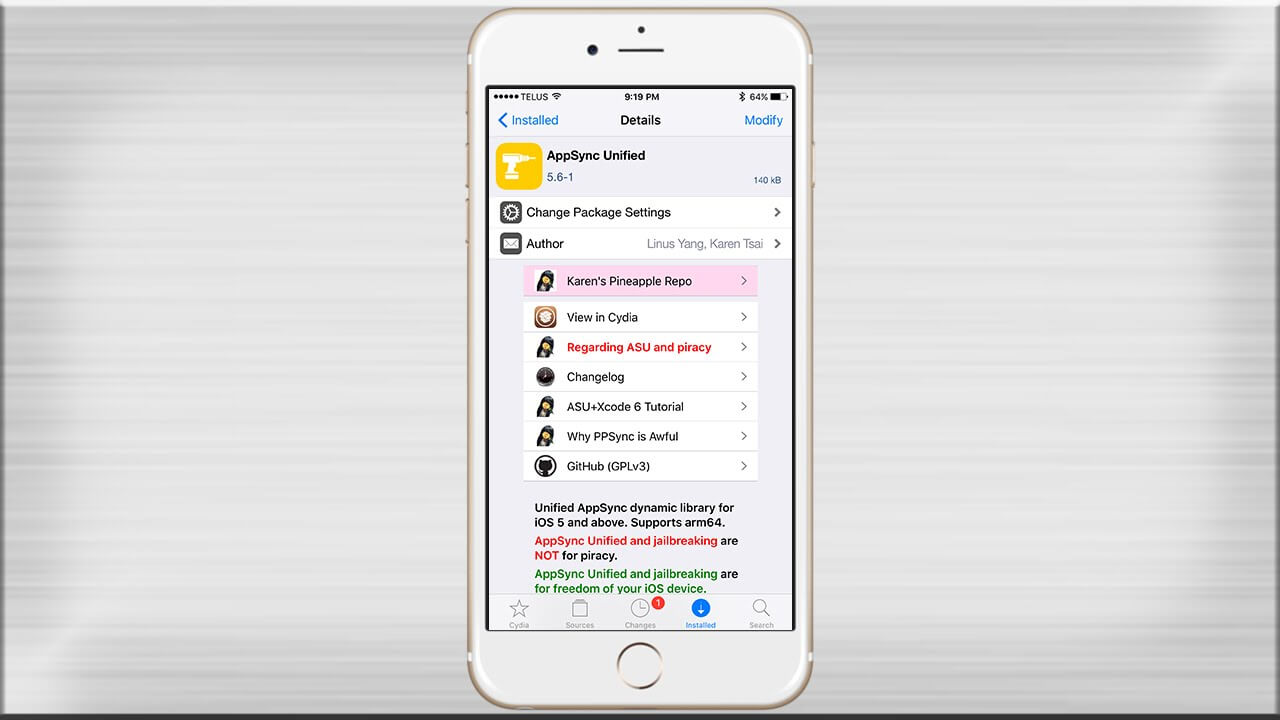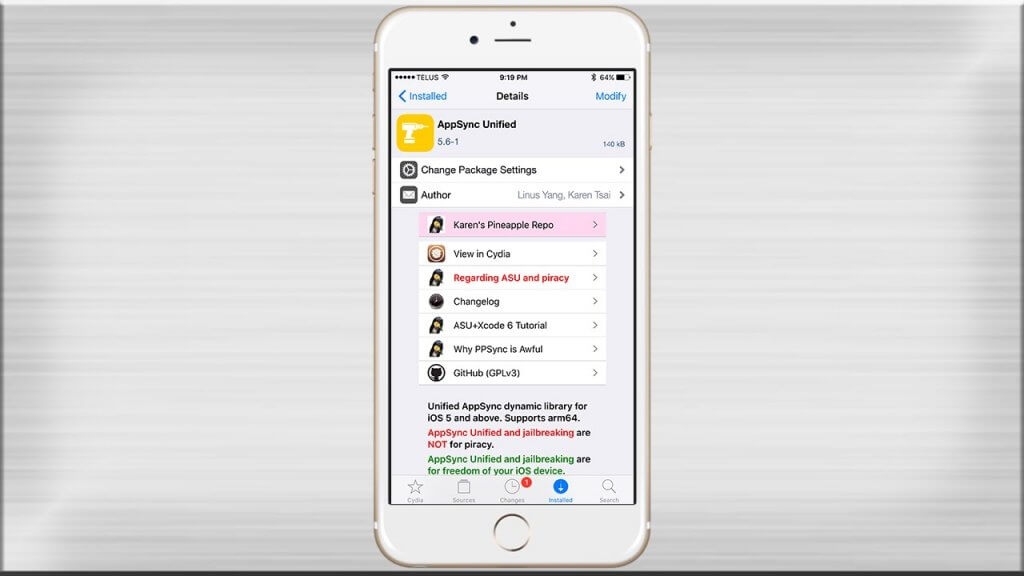 Apart from installing unsigned IPA files on iOS, AppSync Unified helps you to clone installed apps, download fake signed IPAs, and to assist in the development of iOS apps using Xcode. For this application, there are no limitations like Impactor. Which means this can be used more than 7 days and there is no limit of 3 app limit per device.
The limitations for AppSync Unified are, that it should not be used to pirate iOS applications and don't use cracked versions of apps. The AppSync Unified dynamic library is compatible with iOS 5 and above versions.
The procedure of getting Unified AppSync is the same as ReProvision.
Open Cydia and then go to Sources.
Tap Edit > Add.
Enter this URL: https://cydia.akemi.ai
Tap Add button on the pop-up.
Once the source will be added to Cydia, search for AppSync Unified.
Tap on the result and install it on your system.
9. Panda Helper iOS
This is a free App Store that doesn't need any jailbreak or your Apple ID. You can download this app on your iOS device free of charge. Panda Helper iOS offers a built-in signature to sign IPA files on your iPhone directly. Panda Helper is not compatible with encrypted IPA files. This App store can be downloaded to iOS 11, iOS 12, and iOS 13.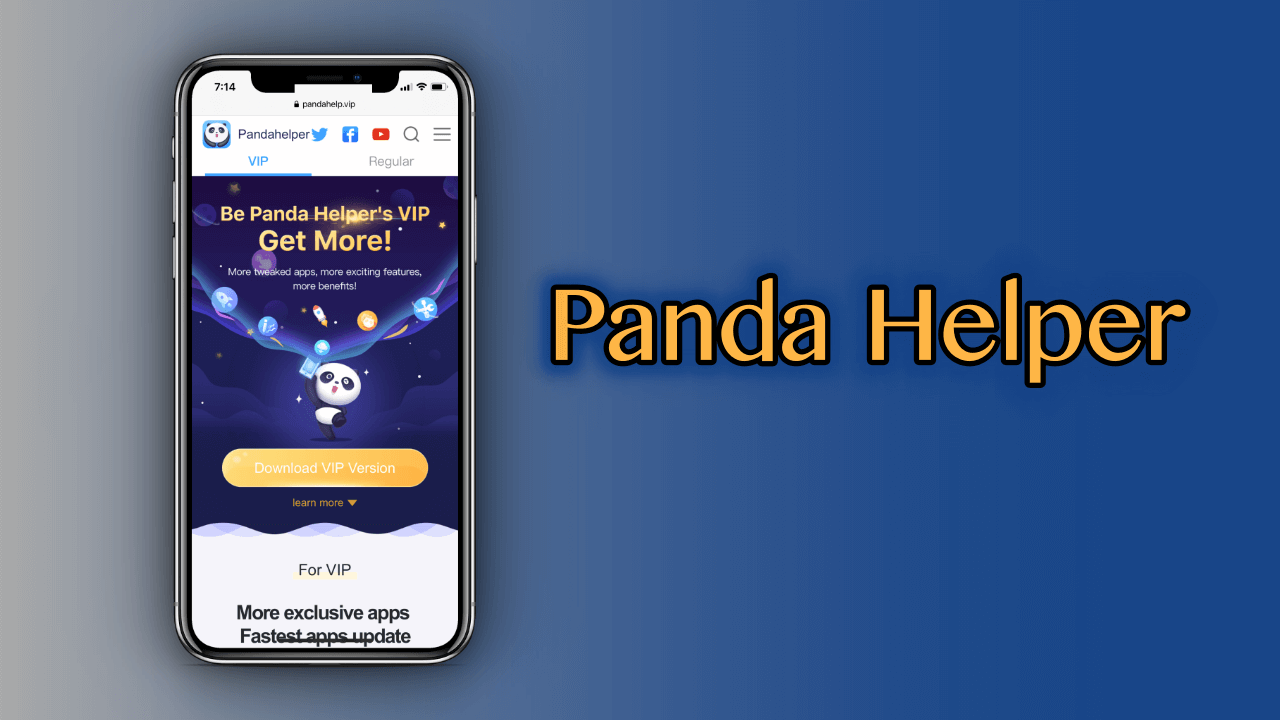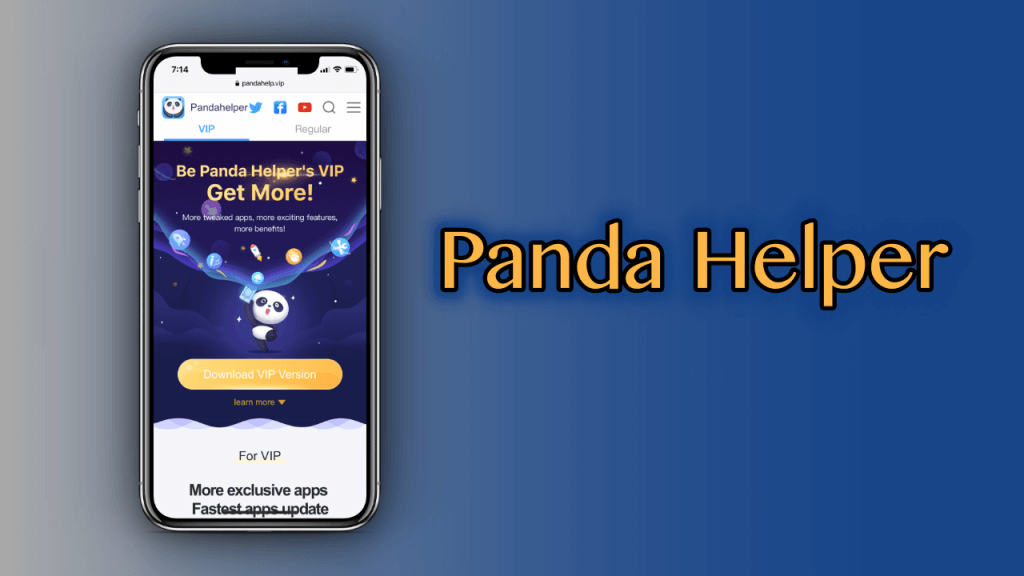 Panda Helper is available for both iOS and Android devices. To get Panda Helper for your devices. Go through the following links.
10. 3uTool
This is an amazing freeware application that offers solutions to manage apps, photos, music, ringing tones, videos, and other multimedia files on Apple devices. It also has features like data backups, ringing tone makers, video converters, jailbreak tools, and many more.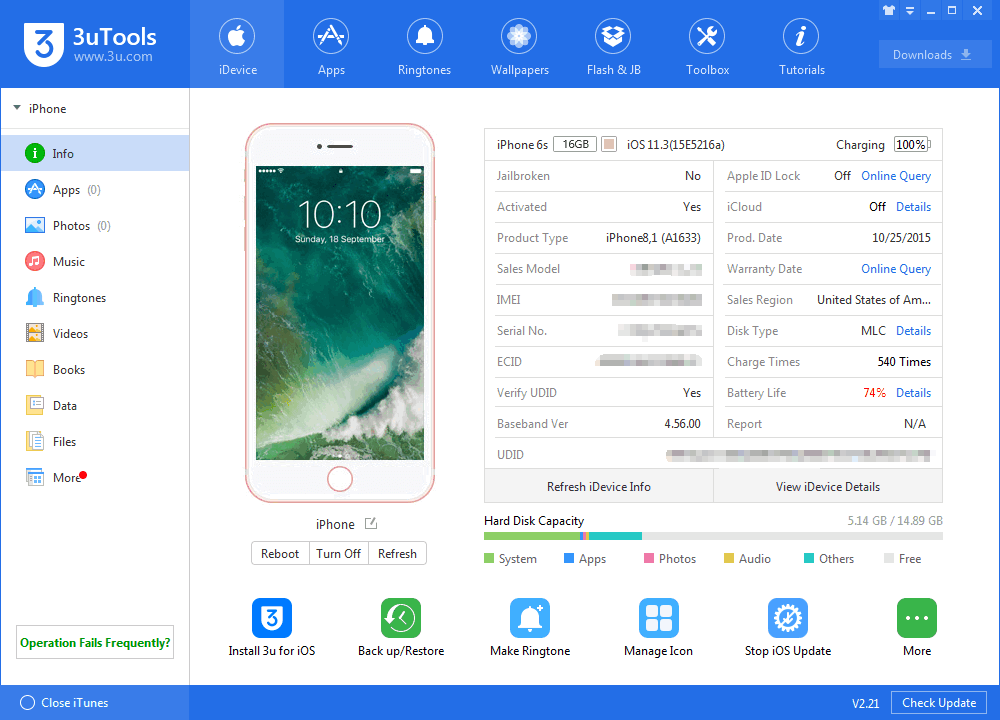 You can also load IPA files to your device using 3uTools. It supports signed IPA files only, therefore pirated packages cannot be loaded sideloaded. When AppSync is installed, you can also install any type of IPA on jailbroken devices. This includes IPA files cracked, hacked, and pirated.
To get 3uTools on your device, go to their website. Click here and get an amazing experience.
These are the options that you can use as alternatives to Cydia Impactor. There are so many more options apart from these ten. These are the best options you can find easily. Try them up now.
Author of Get Basic Idea – The Knowledge Base / Bachelor of Technology – BTech, Mechatronics, Robotics, and Automation Engineering.