How to Change Google Voice Number? – Google Help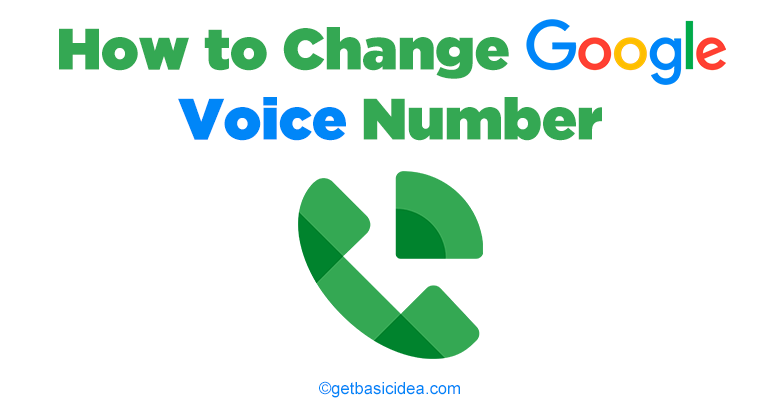 For the low price of $10, Google Voice users can change their phone numbers fast and effortlessly. For this price, you can pick a new area code and search for a phone number using only numbers and letters. The followings are the steps that you can use to change the Google Voice number.
Change existing Google Voice number
One important thing is that you cannot undo the change you made and get the money back after you do the following steps. Keep this in mind and let's go through the steps.
Use your computer and go to voice.google.com
Click the menu on the top-left corner.
Go to Legacy Google Voice.
Click Settings on the top-right corner.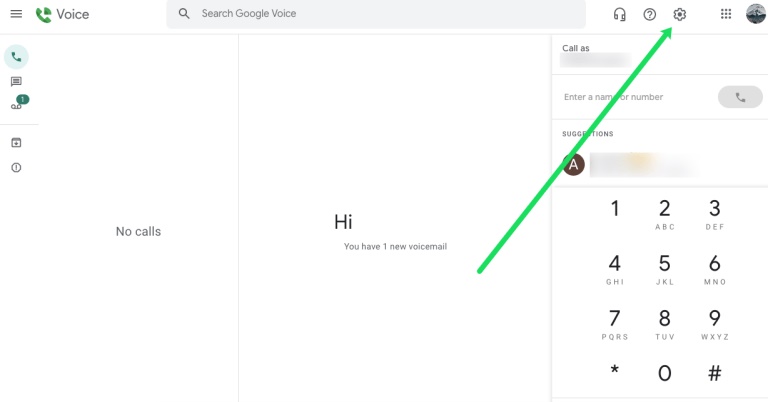 Click the Phones tab.
You can find your current number there. Click Change / Port next to your current number.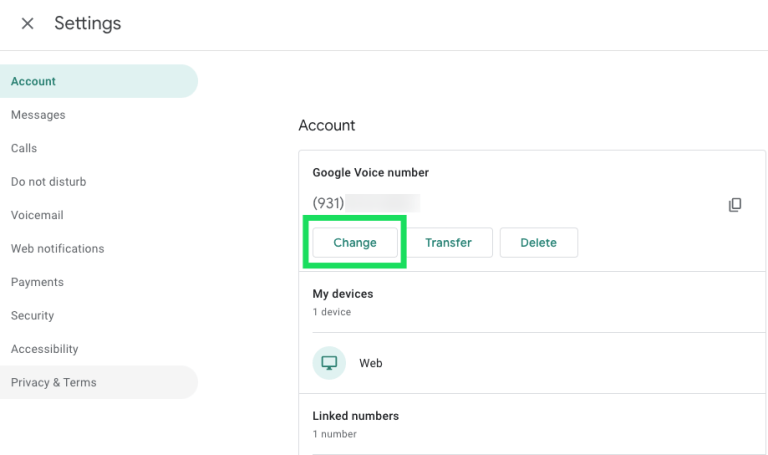 Select I want a new number.

Click Continue on the next pop-up which mentions the payment.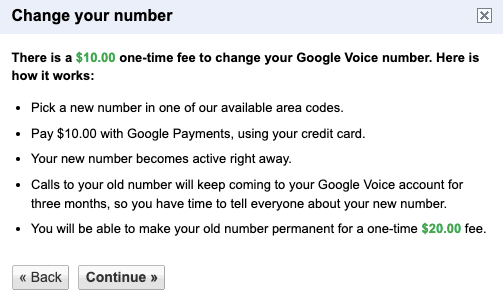 Select the area code set the new phone number.
Then press Continue.
Click Purchase Number.
You'll get a few different emails once your payment is complete. Some will send updates, while others will provide more directions to complete the procedure.
After you've completed the process, the changes should take effect immediately, and you'll be able to use your new phone number right away. The old number will still be visible if you look at your Google Voice numbers. It will remain for a full 90 days following the number change before being removed from the list. Your new phone number will also be accessible. After the 90-days have expired, Google will send emails to all of your previous number's contacts.
Keep original Voice number
If you want to preserve your original Google Voice number as a secondary number, you'll have to pay a $20 fee. You will not be charged if you previously ported in that now-secondary number. You will receive calls and text messages to both numbers. Outbound calls and texts will only come from your primary Google Voice number. You have the option to change them at any moment.
One important thing is that you should do the following procedure within 90 days after you port a number.
Open Google Voice.
Click on the Menu.
Then go to Legacy Google Voice.
Click on the Settings.
Click on the Phones tab.
Find your old number.
Then click Make Permanent.
Then read the instructions and confirm the payment.
After you are done with the process, the expiration date next to the old number will disappear.
Visit the previous guide about, how to change margins in Google Docs.
Author of Get Basic Idea – The Knowledge Base / Bachelor of Technology – BTech, Mechatronics, Robotics, and Automation Engineering.