How to Find MAC Address on MacBook?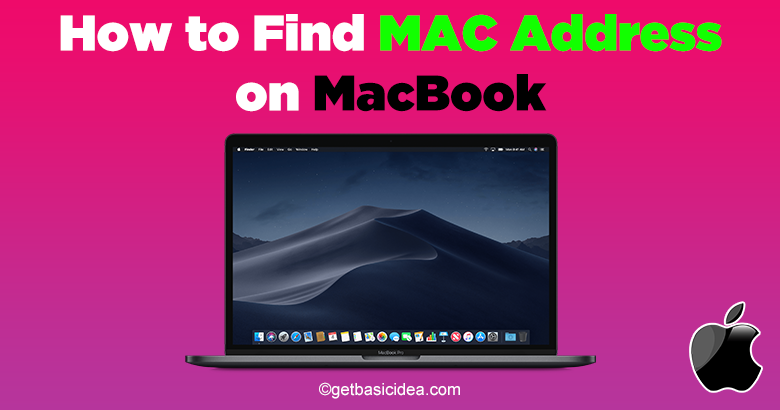 There are two ways to find the MAC address on MacBook.
Find MAC address using system preferences
Find MAC address using Terminal
Let's go through them one by one.
MAC address using system preferences
IF you are using a MacBook Pro you can go through the following steps to change your MAC address.
First, open the Apple Menu.
Click on System Preferences.
Select Network.
Then from the top-left menu click Wi-Fi Connection.
After that, click Advanced.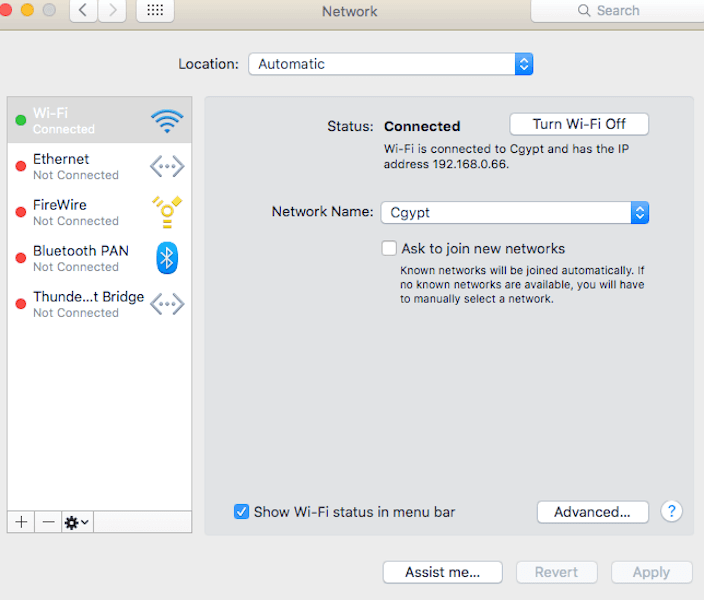 From the Advanced menu, click on Hardware.
Now you can see your MAC address on the top of your window.
You may find out your Wi-Fi MAC address by following the procedures above. To find your MacBook's secondary MAC address, the one associated with your Ethernet, follow the below procedure.
Open Apple Menu first.
Click on System Preferences.
Then go to Network.
Select Ethernet from the menu.
Click Advanced.
Then click Hardware.
You can find your Ethernet MAC address now.
Find MAC address using terminal
This technique to find the MAC address on MacBook needs the use of some coding. Knowing how to access your terminal is good practice, and exploring this area of your computer can be enjoyable. So, let's go and explore.
First, open your Finder.
Now click on Applications.
Click and open the Utilities folder.
Then click on the Terminal icon.
There you can find a Textbox. In that text box type, ifconfig.
Then press Return.
Now your machine will provide you with some information.
You can scroll through this information and find your MAC address.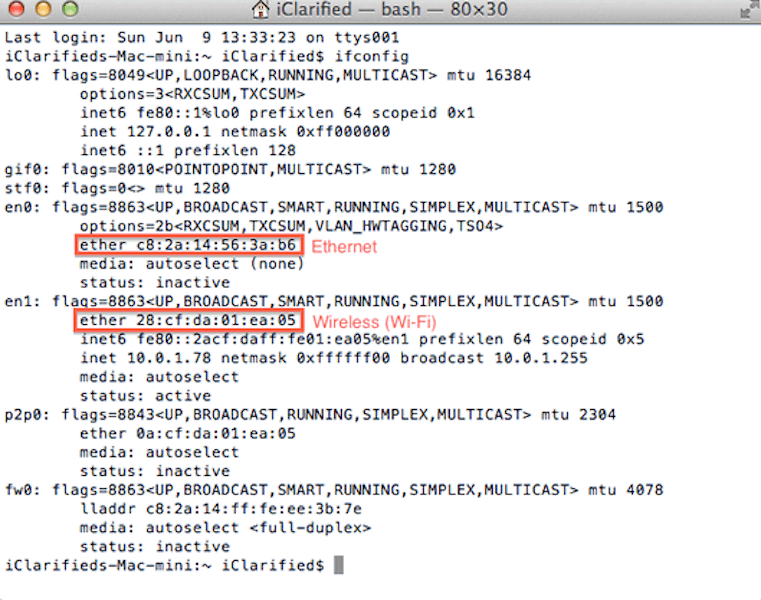 You can find both of your MAC addresses at once from this method.
Why do you need to find MAC address?
You may be requested for your computer's MAC (Media Access Control) address the first time you connect it to a network. This address is valid for both Windows and Apple devices connecting to a network.
Each network device has its own MAC address, which is a 12-digit alphanumeric code. The Ethernet adapter on a MacBook Pro has one address, and the Wi-Fi adapter has another.
Visit the previous guide about, How to Format SD Card on Mac.
Author of Get Basic Idea – The Knowledge Base / Bachelor of Technology – BTech, Mechatronics, Robotics, and Automation Engineering.