iOS 12 Jailbreak – How to Jailbreak iOS 12 ?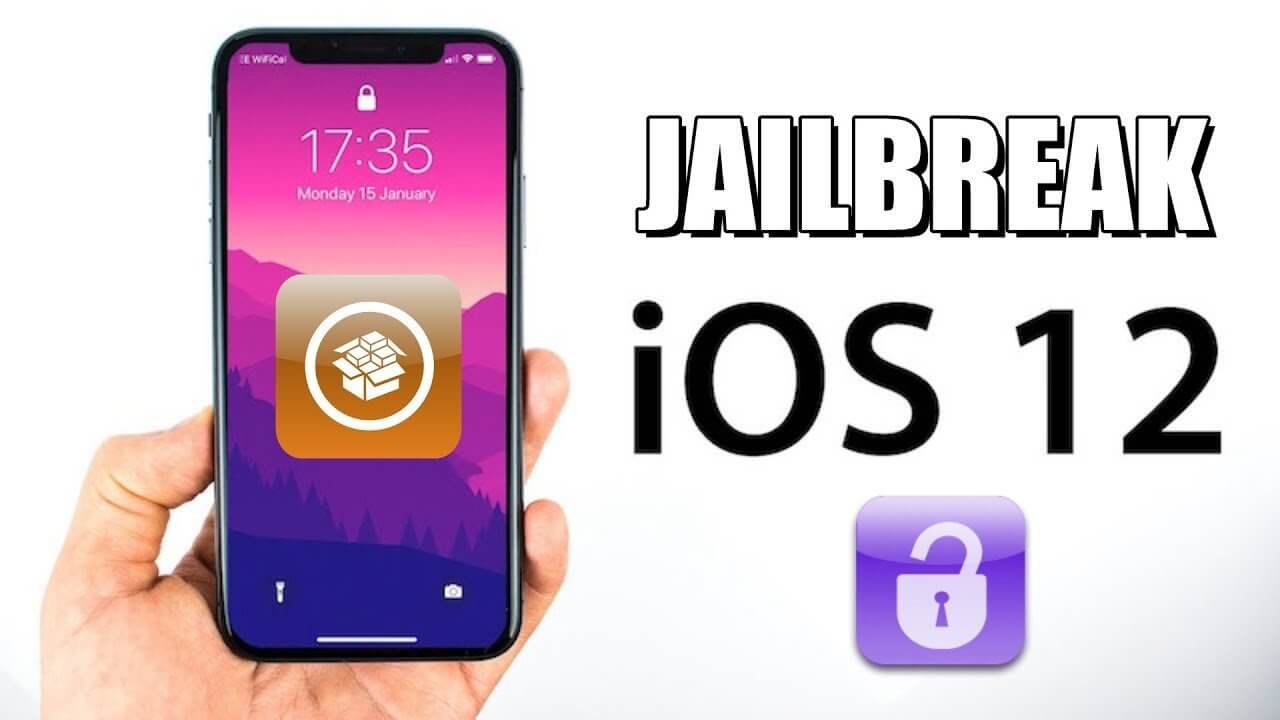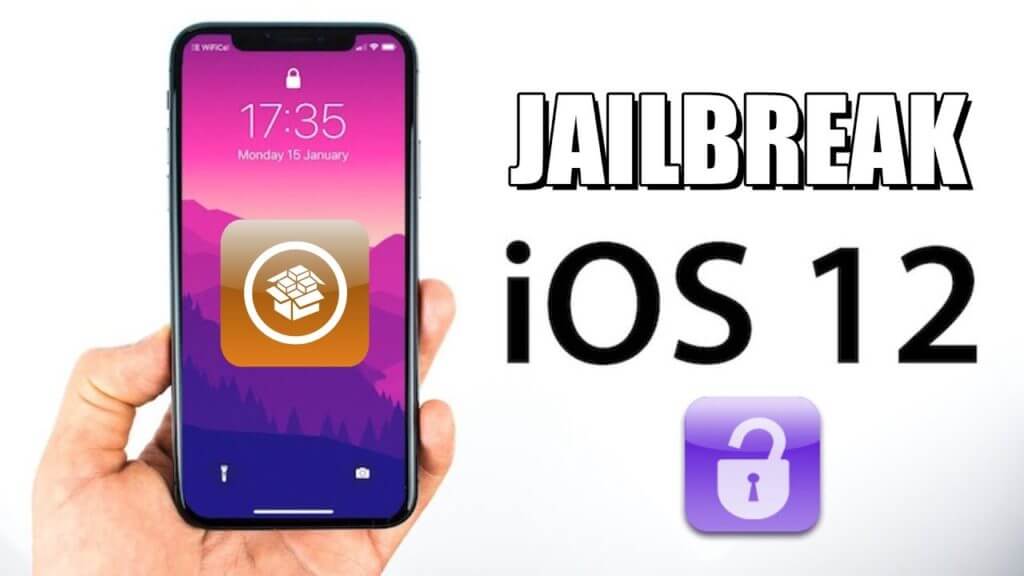 What is iOS 12 on a run?
iOS 12 Jailbreak – Apple iOS 12, the current publicly available major version of iOS, released on June 4, 2018 at the keynote event of the Worldwide Developers Conference hosted by Apple Inc. iOS 12 is set to be replaced with iOS 13, which is currently being beta tested, in September 2019.
With iOS 12, Apple doubled down on performance, working from top to bottom to make iPhones and iPads faster and more responsive. Apple has made improvements on devices both old and new, and iOS 12 has been designed to run on all devices able to run iOS 11.
With Apple's performance improvements, apps launch faster, the keyboard appears faster, and the Camera is quicker to open. Apple has also optimized the system when it's under load, making iOS devices faster when you need performance the most.
But are all these enough for us?
Hey, we are living in the millenium so we are more than vulnerable to a Software Giant like Apple, that's becoming our damn weakness. Why should we be satisfied and stay cornered when we can have the fullest potential with what we pay for. That's the simplest ideology behind ethical hacking and cracking software or devices.
This is where Jailbreak comes forward in action. Jailbreak is simply unlocking the full potential in your iOS powered device to feel the full scale experience which it can give, but has limited by the Apple Inc., targeting profits under the roadmap.
With the release of iOS 12, no more than six months later people think about, people who should have more than Apple has to offer, created the first public Jailbreak engine for iOS 12. With that of course iOS 12 users, who are the latest iOS device users of course will have the ability to experience the fullest capabilities that their iOS beast can perform on broad daylight.
Jailbreaking has Cons, mostly…
The first Jailbreak for iOS 12 to iOS 12.4, which is the latest minor update to iOS 12, was released to the public this just after six months of iOS 12 was first released. While the jailbreaking community is not as active as before, there's no denying the fact that jailbreak in itself still remains extremely powerful and offers plenty of options to bypass and fix some iOS annoyance. Are you in two minds on whether you should jailbreak your iPhone or not?
Well, given the advantages of jailbreaking, we firmly believe that there are plenty of reasons for one to jailbreak their iPhone. Using tweaks, you can add some new features to your iPhone and make better use of it. Want some reasons to convince your mind, here we gather some helpful convincing facts we got to offer…
You will have hands on with most powerful Tweaks for iOS 12 out there.
Jailbreaking your iPhone itself is not going to let you do much. It is when you start installing jailbreak tweaks like Cydia, that you will be able to take full advantage of your jailbroken iPhone.
Go dark with System-wide Dark Mode!
How long have we wished for Apple to include a system-wide dark mode in iOS? Despite multiple and repeated requests from vocal iPhone users, Apple ended up adding a dark mode to macOS Mojave first. While you can always wait and hope that Apple ends up adding Dark mode to iOS 13, you can simply jailbreak your iPhone right now and get system-wide Dark mode right from iOS 12 itself.

The wide-awake Camera Upgrade to iPhone 7 series too…
Despite Apple's A-series chip being extremely powerful, the company is very picky in bringing new features to older iPhones. For example, the Depth Control feature on the iPhone XS can easily be handled by older iPhones like the iPhone X and iPhone 8 and their powerful A11 Bionic chip. Well, a jailbreak tweak called Aperturize brings the portrait blur adjustment feature which is known as the Depth Control to not only the iPhone 8 Plus and iPhone X but also the iPhone 7 Plus. The jailbreak tweak only works on iPhones with a dual-camera setup, though the developer behind the scenes is working on adding support for iPhones with a single camera.

All native File Management App with extra features to Filza.
Apple introduced a native Files app as a part of iOS 11 and improved it further in iOS 12. However, contrary to its name, Files is not a full blown file manager and does not provide one access to the internal storage or system files. This makes manually managing your files a tough task. However, this tedious task becomes a piece of cake on a jailbroken iPhone. Using a file manager like Filza, one can easily gain access to system files and edit them as well. Given how limited the file management options are in iOS, getting access to a full-blown file manager in itself should be a major reason for many users to jailbreak their iPhone.

Extravagant Themes right at your disposal.
One major advantage of jailbreaking your iPhone is that you gain access to themes. Using them, you can completely change the look and feel of iOS 12. Depending on your choice, you can change the system icons, give the dock a new look, change the system UI accents, and more. If you are bored with how iOS 12 looks, themes will help you change that.

Lock the apps which is not coming with your OS…
Despite years of development and Apple's strong focus on privacy and security, iOS 12 still locks a native app locking functionality. This means you cannot protect installed apps on your phone from being launched by using a passcode, Touch ID or Face ID. BioProtectX jailbreak tweak will add this missing functionality to your iPhone. Using it, you can lock almost any app and some system functionality on your iPhone using Face ID or Touch ID.

Volume HUD sucks, let's be honest and here's the fix!
For an OS in this day and age, the volume HUD for some unexplained reason is shown right in the center of the display blocking any content that you are viewing or reading. VideoHUD jailbreak tweak brings a sleek and sexy volume HUD to your jailbroken iPhone or iPad. Until Apple gets around to fixing the volume HUD in iOS, this jailbreak tweak is your best solution.
Good to go ahead with Jailbreaking your iOS 12?
Believing that you need to have so many features on your thousand dollar iPhone or iPad, Jailbreak provides a better view in providing them all to you in a least second. Here we provide information on how to do that task just like eating an Apple for your appetite. However, safety first! Please backup your device before you continue.
We begin this with the help of Unc0ver Jailbreak which is still the best public Jailbreak tool for the iOS 12 and minor updates, and also constantly updating itself to tackle with Apple's security patches.
The Unc0ver jailbreak has been developed by the @pwn20wnd team. It supports almost all iPhones and iPads in the market running iOS 12 – iOS 12.4, and A7-A11 devices. We try to provide everything you need to know about it so you have the trust in what you use.
Unc0ver is a semi-tethered jailbreak, which is similar to an untethered jailbreak, it gives the ability to reboot your iOS device on its own. On each boot, the iOS device startup sequence is unmodified and it boots into its original, non-jailbroken state. However, instead of needing to use a tool from a computer to re-jailbreak the iOS device again, like a tethered or semi-tethered cases, the user can re-jailbreak their device with the help of an app running on the iOS device such as the Electra app in case of Electra jailbreak.
Supported Devices and iOS versions
Unc0ver Jailbreak supports iOS 11 all the way up to iOS 12.4 which is the latest at the time this article composed.
The initial release of Unc0ver jailbreak lacked support for some older (4K) iPhones, but with a recent release, the team got around to adding support for them. Right now, Unc0ver jailbreak is compatible with the following devices. It's a good idea to check this list before you proceed.
iPhone XS
iPhone XS Max
iPhone XR
iPad Pro (2018)
iPhone X
iPhone 8 Plus
iPhone 8
iPhone 7 Plus
iPhone 7
iPhone 6s Plus
iPhone 6s
iPhone 6 Plus
iPhone 6
iPhone SE
iPhone 5s
On August 18, 2019, the jailbreak team released an update to add support for iOS 12.4, however, it currently supports only iPhones and iPads powered by A7-A11 chips. It means that it does not support iOS devices powered by A12 chip such as iPhone XS, iPhone XS Max, iPhone XR, and the 2018 iPad Pro.
Let's unlock iOS 12 with Unc0ver Jailbreak
Before proceeding any further you have to download the latest and purest Unc0ver Jailbreak files from their official GitHub repositories here on your iOS device which is set to be Jailbroken. If you use the PC to download this file, you need to copy that to your Device's root location.
Once downloaded you must check before you try to jailbreak your iPhone or iPad using Unc0ver, it is extremely important that you ensure no iOS 12 OTA file has been downloaded and saved on your device. Make sure to delete it from Settings > Storage and only then proceed to jailbreak your iPhone/iPad. If an OTA file is present, your device will end up in a respring or reboot loop which cannot be repaired without Apple's help in most cases, and some near thousand bucks in hand.
How to Jailbreak iOS 12 with Unc0ver…
This is again important to have your device fully backed up before continuing with Jailbreaking. Similarly make sure to have at least 90% charge on the battery, so we don't face any surprises turning off the device in the middle of Jailbreaking.
Once you are cleared with all above precautions let's proceed with following steps accordingly and you will soon have the Jailbroken iOS 12 device right on your palm.
Go to ignition.fun on your iPhone or iPad running iOS 12.4. Use the search bar to find Unc0ver. Tap on Get followed by Install. Wait for the app to download and install on your iOS device.
Head over to Settings > General > Device Management. Tap the developer name and trust the certificate. You will not be able to launch the Unc0ver jailbreak app on your iPhone/iPad without this and you can ignore the OS warnings because you just downloaded everything from trusted sources.
Open Unc0ver, tap the Jailbreak button and wait for the app to do its job. Your iPhone or iPad will respring during the process after which you should see the Cydia icon on your home screen. If the app end up freezing depending on the connection and available RAM, don't worry, give it a few minutes, or if it is still frozen, let's reboot the device and try again.
Woala! Once everything says "Success" at the end, you have your device just Jailbroken with iOS 12 the latest. You can rock the world now.
Go out there to have latest and powerful tweaks to feel freedom with your iOS 12 Jailbreak. Our best suggestion is to use Cydia, because it is safe and powerful.
Disclaimer
The Jailbreaking activities may be illicit on some regions or countries. So, please do Jailbreak your iOS 12 device at your own risk. Apple Incorporation has always reserved the rights when you purchased an Apple device to disclaim any tweaking or OS manipulation activities when you try to claim warranties. In most cases, you will not be able to revert back to factory state when you are Jailbroken with iOS 12 and it depends on the extent of Tweaks you use.
Unc0ver team will continually provide security updates but they are intangible in terms of responsibility stake holding for any damages done to your device while using their tools.
Admin of Get Basic Idea / Senior Solution Architect.