Unc0ver jailbreak | How to jailbreak iOS using Unc0ver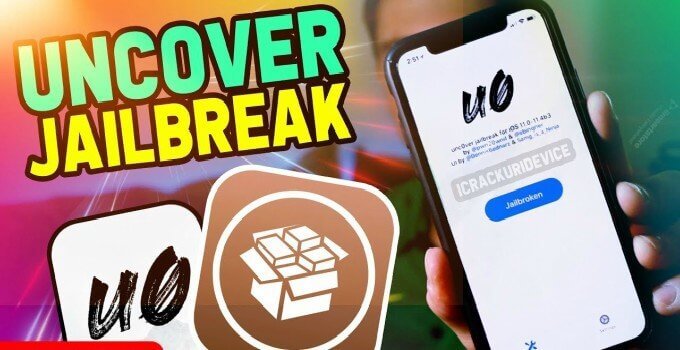 Unc0ver jailbreak – Unc0ver is a jailbreak tool. It is developed by Pwn20wnd and first public jailbreak. It is a semi-tethered jailbreak which is similar to an untethered jailbreak tool for iOS 12– iOS 12.4. It gives facility to reboot iOS device on its own.. The current release unc0ver version is v3.5.5. IOS 12.4 can be jailbroken using unc0ver v3.5.5. It supports for A12-A12x devices.
Jailbreak with unc0ver
1st step
Download the most recent version of uncover jailbreak tool from Pwn20wnd's GitHub page.
2nd step
Download Cydia Impactor on computer and launch it.
3rd step
Connect iPhone, iPad or iPad touch to computer with an MFi-certified lightning cable. Cydia Impactor should recognize user's device after plug in it.
4th step
Click and drag the unc0ver.ipa file to the Cydia Impactor window.
5th step
Sign in with Apple ID.
6th step
Cydia Impactor will begin side-loading the unc0ver jailbreak app on device.
7th step
After installed, then go to Settings -> general -> Profiles & Device Management and tap Apple ID.
8th step
Tap on blue Trust button and after tap on the red button inside the popup.
There some techniques which are can increase tool's success rate. They are, before proceeding to the next step user can enable Airplane Mode, disable Siri, disable passcode/faceID/Touch ID and reboot device.
9th step
Later tap on uncover icon from Home screen
10th step
Tap on blue Jailbreak button in the app.
11th step
Then user can find Cydia on Home screen. If user does not see Cydia on Home screen after jailbreaking with unc0ver, then reboot and re launch unc0ver jailbreak app.
Latest unc0ver version
It is v3.5.5. Users can jailbreak their latest devices including iPhone XS, iPhone XS Max and iPhone XR using unc0ver 3.5.5. This version supports for A12-A12x devices. There are some changes with v3.5.5.
Fixes issues with last unc0ver jailbreak update
iOS 11 support
Device compatibility
If devices running on iOS 12- iOS 12.2 or iOS 12.4
iPhone XR
iPhone XS Max
iPhone XS
6th gen iPad
iPad Air
iPhone X
iPhone 8 Plus
iPhone 8
iPhone SE
iPhone 7 Plus
iPhone 7
iPhone 6s Plus
iPhone 6s
iPhone 6 Plus
iPhone 6
iPhone 5s
Unc0ver jailbreak v3.3.0
Unc0ver jailbreak v3.3.0 supports for iOS 12 to iOS 12.2. This version only support for A7- A11 devices only.
Unc0ver jailbreak v3.2.1
Unc0ver jailbreak version 3.2.1 supports for iOS 12 to iOS 12.1.2. It was a successful jailbreak tool for iOS 12 and iOS 12.1. This version supports for all iDevices including A12. Visit here to get more knowledge about iOS 12 jailbreak.
Unc0ver jailbreak v3.5.1
It has been released with fixes reliability on iOS 12.4. There are some changes on this update also. They are
remove SockPort2 exploit and SockPort exploit
SockPuppet 3.0 updated has been added
System-memory-reset fix to fix random reboots
Credits section for development has been added for the Apple
Errors has been fixed at stage 2 when jailbreaking after updating from a lower firmware while preserving the app data.
App crashing also was fixed which up on stared up on iOS 11.
Tips for a successful unc0ver jailbreak
Once installed, turn off Siri app before starting jailbreak
Turn on the Airplane mode.
Use the built-in diagnostics tool.
When switching from the other jailbreaks the RootFS with automatically are restored.
Before switching from the other jailbreaks, perform a full restore with Rollectra.
Admin of Get Basic Idea / Senior Solution Architect.