Ubisoft's Announcement on Assassin's Creed: Mirage (2023)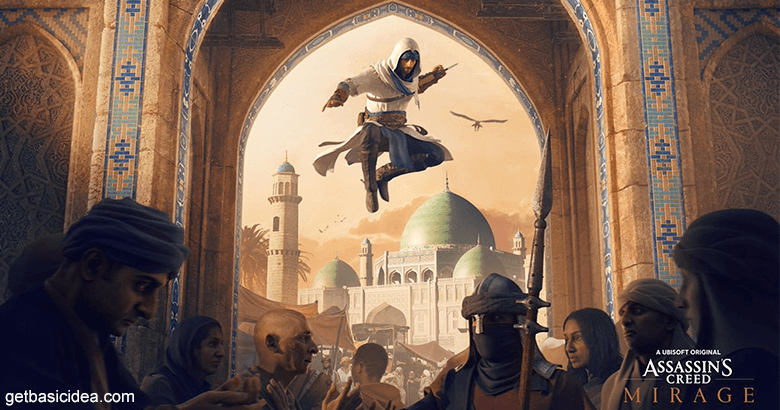 Ubisoft has revealed that the newest addition to the Assassin's Creed games is Assassin's Creed Mirage. It was announced at the Ubisoft Forward digital showcase in September 2022. This will take place 20 years before Valhalla and will be reminiscent of the origin of this series.
The fans can look forward to the nostalgia that this release is bound to bring. Starting from Altaïr Ibn-La'Ahad, we are now following Basim Ibn Ishaq in his journey in the Baghdad of the past. You might know him from the 2020s Assassin's Creed: Valhalla.
This will not be an open-world RPG game like the recent ones, but rather a closed-off version focused on the storylines and parkours that we all knew and loved.
It is also said to be only 15-20 hours in regards to length compared to 150 or more hours in the open-world RPG type. Ubisoft is planning to commemorate the 15th anniversary of Assassin's Creed.
As per the geography of the game, Baghdad will be the only one of prominence and will be divided into four zones. Parkour and stealth-killing good old days will be back again for you to enjoy while being mentored and shaped into the Assassin you are to be.
The game will be played in various brands across, PS5, PS4, Xbox Series X, Xbox Series S, Xbox One, PC, and cloud streaming service Amazon Luna. It is planned to be released in 2023 but the exact date is yet to be confirmed.
The wave of rumors of it being rated 'Adults Only' due to the gambling option with real currency has been denied by Ubisoft. They have stated that they are still waiting for the game to be rated and the gambling and betting features are fake.
The rise in prices of the games is at highs of $59.99s to $69.99s, but the Assassin's Creed Mirage is bound to be out in the market for only $49.99 according to the statements.
I, too, am looking forward to going back in time and experiencing what made Assassin's Creed what it is today.
Feel free to check out our review of Overwatch 2.