iOS 14 – Apple's Next Generation Operating System | Full Guide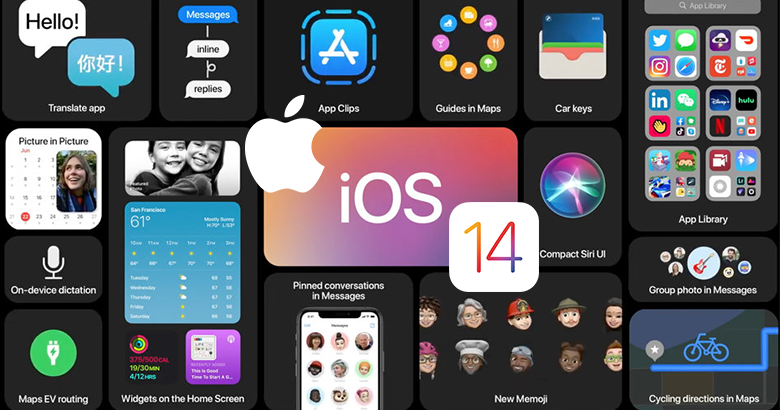 Every year, Apple unveils a new iOS software update with various new features, bug fixing, and interface modifies. In June 2020, Apple announce the launch of iOS 14 for iPhones and iPod touch, at the Worldwide Developers Conference. With a range of new features from an app organizer to a more solid Siri interface, iOS 14 now gives you a more personal yet intelligent touch to your home screen. Mainly through the new operating system update, Apple attempts to provide a user-friendly and helpful experience to its users.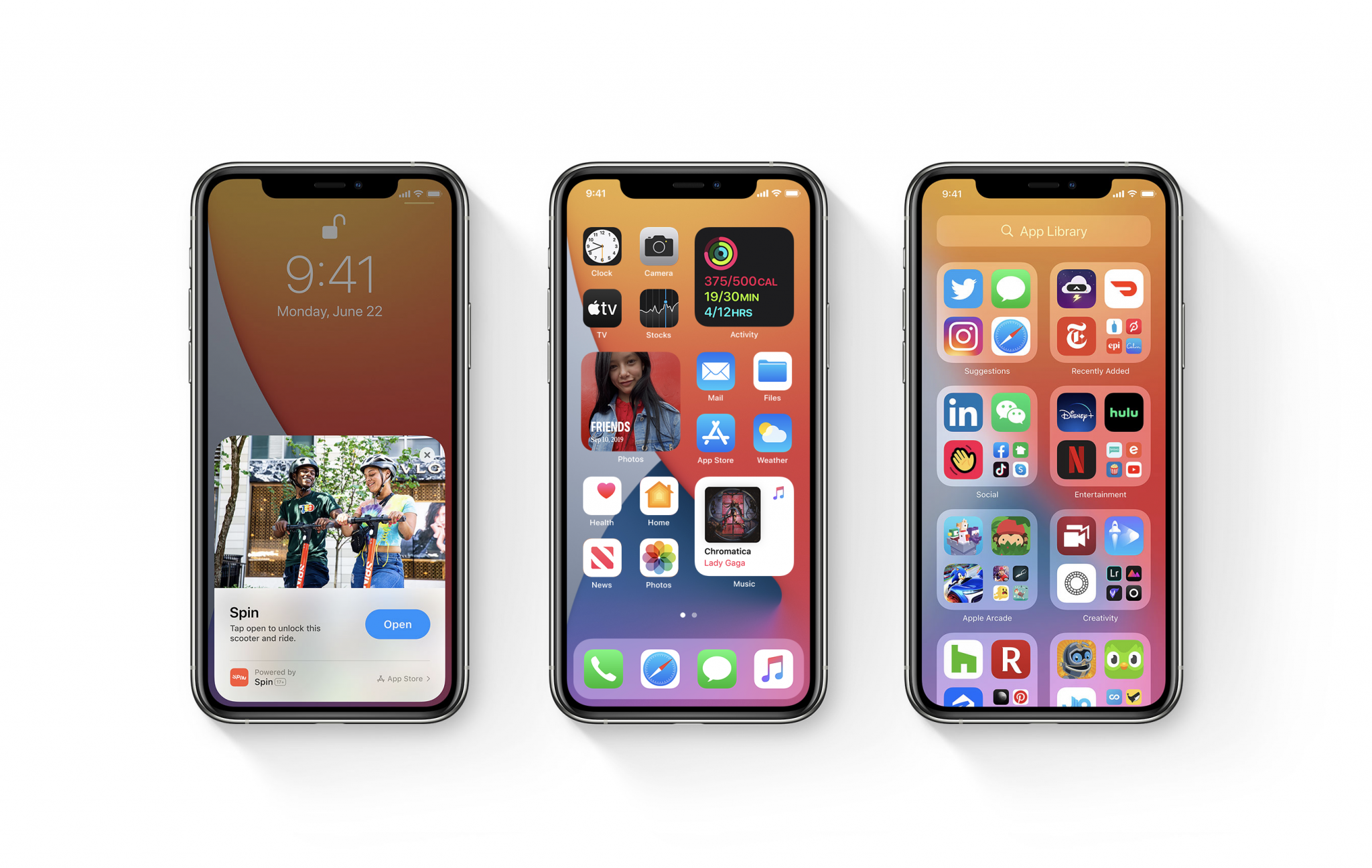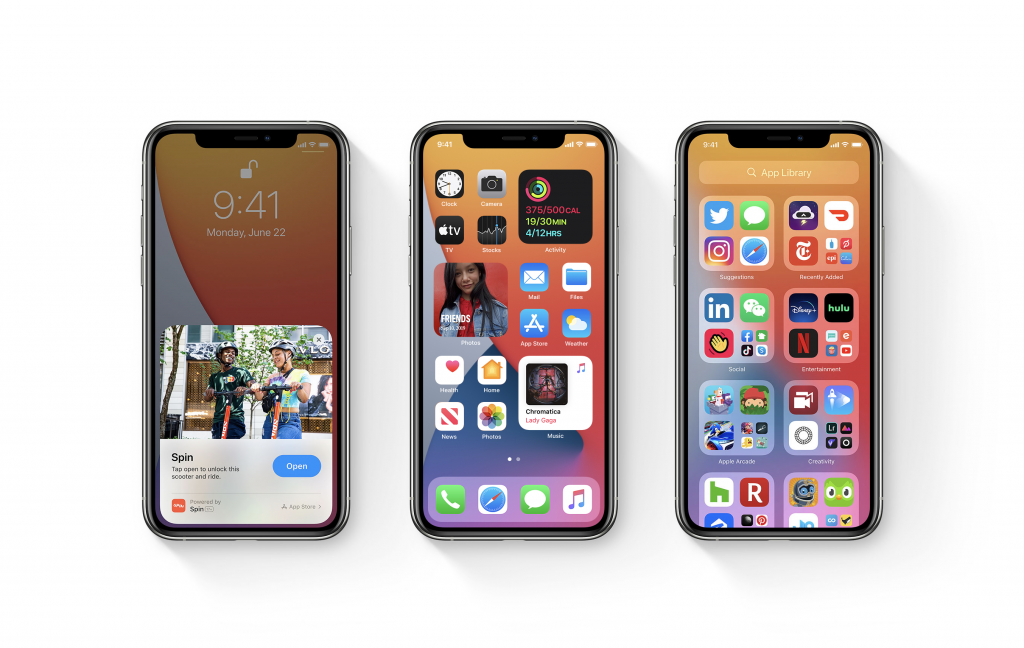 What is new on iOS 14?
The new iOS 14 has changed the fundamental user experience for iPhones and iPads. Let's get into more details about the new features of the update.
Home screen – Apple introduces a design to its home screen with new iOS 14 updates, allowing further customization along with widgets. Apple has redesigned widgets including certain default apps in providing an attractive yet informative experience. Similarly, users can select the up to 10 most used widgets to locate on the home screen. Above all, the widget gallery will be the center place for all your Apple and third-party widgets. With the App library, users now can organize all the apps on the home screen. Most importantly, these will be automatically categorized based on social, entertainment, games, creativity, utilities, and many more.
User Interface -The new compact user interface will not let a call take up the whole screen. All incoming phone calls, FaceTime calls will now appear as a banner on top of the screen. Furthermore, the new feature provides the user to decide whether to swipe up to dismiss the call or swipe down to extend the feature.
Face ID – Adapting to changing situations, Apple now allows you to unlock iPhone and Apple Watch while wearing a mask. With the use of the Apple Watch, iPhone can be unlocked while wearing a mask. To relock the iPhone, you can tap lock iPhone on Apple Watch.
Messages -The new iOS 14 helps you to keep track of your likable contacts. Users now can pin their favorite message conversations to the top of the conversation list. Above all, for the Group conversations, you can now add photos, emojis, or even a Memoji to give it a more visually appealing look. Individual mentions, replying to specific messages directly now enable with the new iOS update.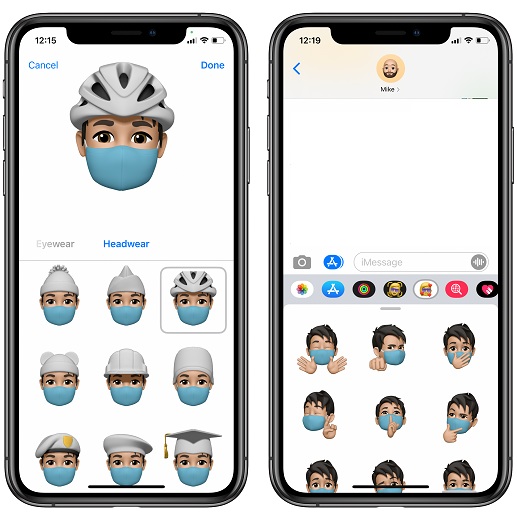 Maps – Apple Maps now provide a rich experience especially for cycling by providing directions with bike lanes, cycle paths, and cycle-friendly road. Cyclists can also choose smooth routes to cycle by avoiding busy roads, stairs or steep roads indicate in Maps. Apple has partnered with several trusted brands to Guide users on better places to stay, eat, shop, and explore new cities all around the world.
Translate – iOS 14 introduced a separate app for translation purposes. Earlier in iOS 13, Siri translate words and phrases. However, with the new extended version, users now can translate among Arabic, Mandarin, English, Chinese, Japanese, French, German, Italian, Korean, Russian, Spanish, and Protégées. Moreover, Users can select the two languages to be translated with both voice and text entry. In the conversation mode, iPhone will translate whichever the two languages by listening to the user's voice.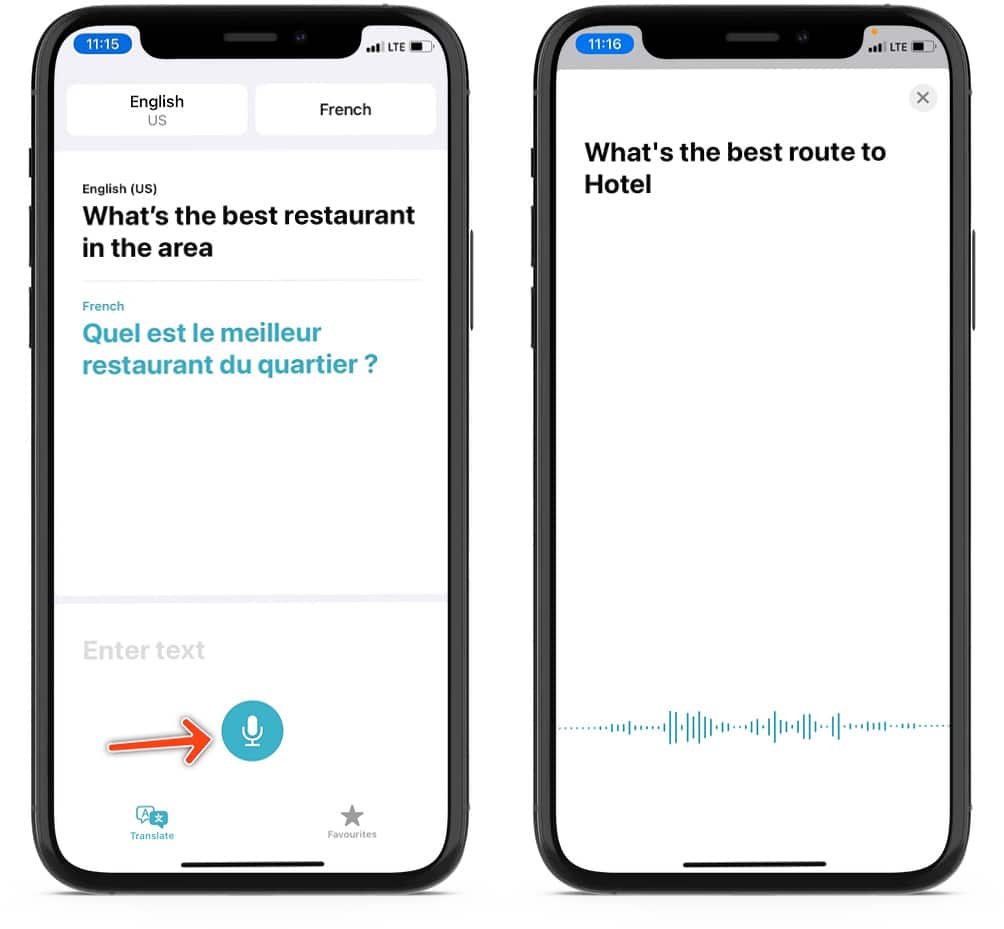 Siri – One of the spectacular features introduced by Apple in its early days. iOS 14 Siri will share a vast amount of knowledge while running apps in the background. Siri now even can share information you require through web browsers.
Safari – Apple claims that with the new iOS 14 update Safari is two times faster than Google Chrome on Android. The new Safari allows translation on web pages, warns you of an insecure password or any password breach. The Website Privacy Report will provide an understanding of how websites will treat your privacy.
Car Keys and CarPlay – You can now unlock and start your car using iPhone. The Car Key feature enables you to unlock the car and to start the engine when iPhone is placed on an NFC tag reader or by placing a wireless charger inside the car. To enable this feature, the digital key must be stored in the Wallet app. CarPlay comes in handy for cars with portrait screens where home screen apps can be used while driving the vehicle.
AirPods – With an Automatic device switching AirPods now can easily switch between iPhone, Mac, Apple Watch, or iPad that has been paired to the same iCloud account. When the AirPods are being connected to the iPhone it sends battery notifications on the need of charging AirPods. iOS 14 introduces the new Spatial audio feature that brings you the movie theater sound experience with audio filters and frequency adjustments.
App Clips – This new feature allows you to use part of an app without downloading the full application. Apps are now easier to discover through NFC tags, QR codes, safari links, and iMessage as well.
Privacy – Users can control App tracking where developers must receive user consent prior to tracking and collecting data. Users can allow or deny such tracking with the 'Allow apps to Request to Track' option in the Privacy setting of each app.
What are the supported devices?
Apple announced on 16th September 2020 that iOS 14 will be compatible with all the same devices as iOS 13. Here is the list of all the devices that are compatible with the new software update.
iPhone 12/ 12 mini/ 12 Pro/ 12 Pro Max/ 11/ 11 Pro/ 11 Pro Max
Apple iPhone XS/ XS Max/ XR/ X
iPhone 8/ 8 Plus/ 7/ Plus/ 6s/ 6s Plus
Apple iPhone SE (1st & 2nd Gen)
iPod touch (7th Gen)
How to update to the new OS?
Update to iOS 14 on your iPhone to iPad to iPod touch can be done wirelessly or manually using the computer. However, the user must back up the data through iCloud or a computer before the software update.
Option #1: Update using a Wi-Fi connection
Plug the device into power and connect to a Wi-Fi connection.
In Settings go to General and click software update.
Tap Download and Install to proceed with the update. (if your device does not have enough space required for the update, an error message will show up. You can, however, delete the content manually or using a computer to free up space.)
Apple will give you three options to install the update at your preference. You can choose to install it later, install it tonight or remind me later.
To proceed with the update, provide the passcode when asked.
Option #2: Update using a computer
When you are finding it difficult to connect with a Wi-Fi connection, the best way to update is to conduct it manually using a computer. However, make sure you are connected to a different network connection other than to the personal hotspot of the device you are updating.
Open iTunes if it is a PC or Finder if it's a Mac with macOS Catalina 10.15 or a Mac with macOS Mojave 10.14.
Connect the device to the computer.
Select the device that appears in the top left corner (in iTunes) or sidebar (in Finder).
Click Settings and go to General, tap software update.
Follow the same c to e steps mentioned in Update using a Wi-Fi connection.
What are the issues related to the iOS 14 update?
With the new update, several problems have panned out to the Apple support forum, even though the majority of users respond positively to the same.
Battery drains issues – Ever since the new update of iOS 14, several users claim that the iPhone battery tended to drain faster.
Troubles with Wi-Fi Connection – A complaint brought by few users stating that the device will lose its Wi-Fi connection when idle. Subsequently, users need to reconnect it manually from time to time after the iOS 14 update.
No text notifications– Some users with the new iOS 14 updates stated that the phone is no longer alerting the receiving of a new message.
Apple has always been an innovative tech player in the technology industry. With iOS 14, Apple has clearly bought brand-new features and still adding more flavors to it day-by-day. The latest version of iOS 14 will be released in the coming months as iOS 14.6. Continue to read, we will bring you more detailed articles on new updates as soon as it's released.
Author of Get Basic Idea – The knowledge base / Bsc Marketing Management