Far Cry 6 Early Review: Warfare with a Caribbean Touch
Rather than sticking to a rural American setting in Far Cry 5, Ubisoft has decided to continue the chaos of the Far Cry sequel with a Caribbean theme on a fictional island named Yara, which is a tropical beauty frozen in time. Far Cry 6 has a bit of similarity to Far Cry 3.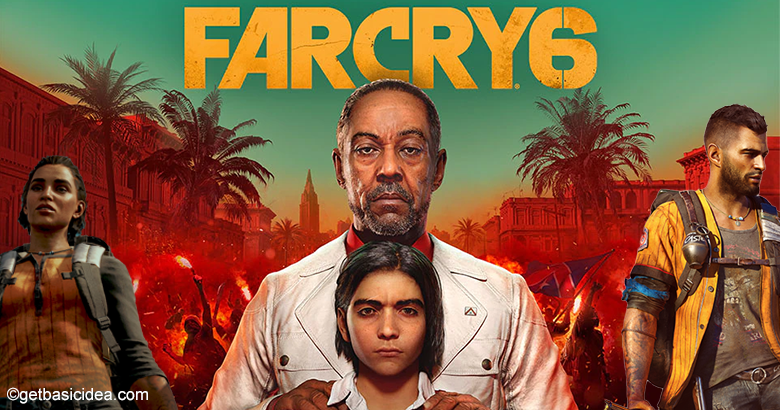 Story of Far Cry 6
The story of Far Cry 6 is about a dictator named Anton Castillo trying to rule the island of Yara. But, the freedom fighters of Yara won't allow him to rule the country according to his way. This dictator has been in power for 50 years.
Yara is an island that has been cut off from the rest of the world for the last 50 years, and the economy has been in bad shape as well. People of this land appointed Anton Castillo as their leader with the hope of building the nation.
He tricked people into making them think that putting him in power was the key to building a kingdom of heaven. Also, he convinced people that he has solutions for all their grievances. Some bought his story and voted for him, and now they are regretting it terribly. There was also another lot who didn't support him.
Anton has seen how his father has been killed which is part of the reason why he defends his policies and views that he wishes to pass on to his son Diego. Anton strongly believes that the Castillo's should be in power and believes that it is them who are capable of making Yara a paradise once again.
As gamers, you will be playing the role of Dani Rojas. Dani is a retired veteran soldier that joins a pack of headstrong freedom fighters who wants to overthrow Anton Castillio. Ubisoft still hasn't revealed how Dani got involved with the two Castillos.
Game setting
Far Cry 6 is based on modern-day Cuba that belongs to the present timeline but due to Castillio's reign of cruelty, the island has not been able to advance with time making it look like that the island is stuck in the 1960s. With this type of weird timeline, you can expect to see vintage cars, gadgets, weapons, and horse riding as well.
The island of Yara seems to show signs of an adventurous open-world game as it has a mix of jungles, coastal towns, farmland, and urban environments. From what it seems you have a lot of ground to cover in this game. More importantly, guerilla combat is the main theme of this game.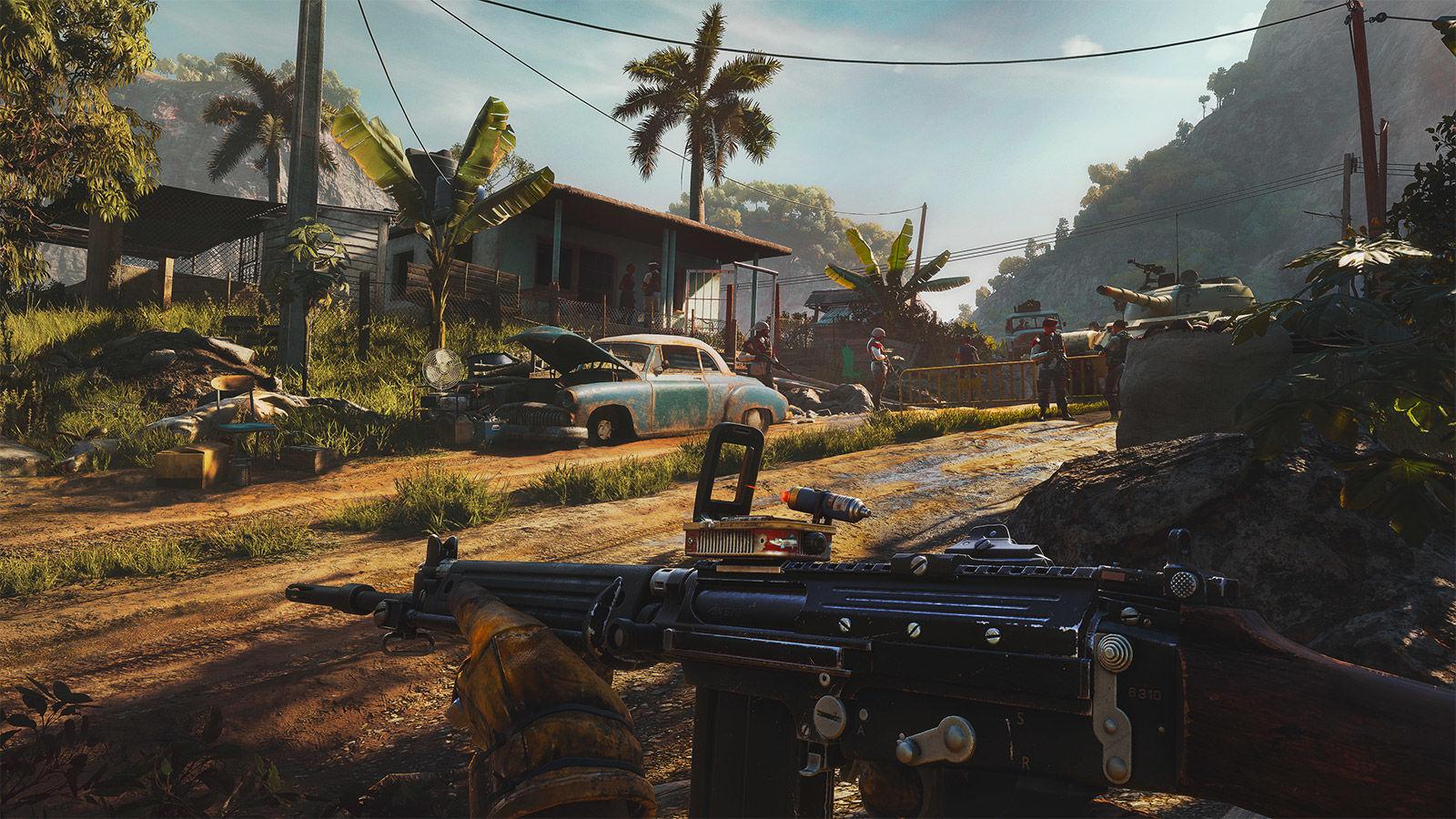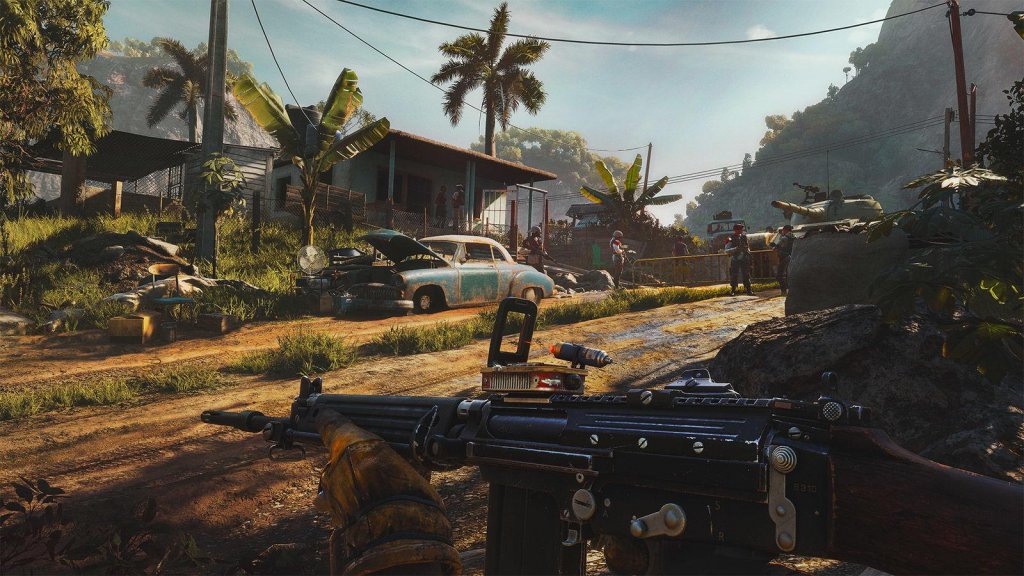 Gameplay
Stealth players, you have some good news. Takedowns are back and it has loads of cool new animations. However, Far Cry 6 will be getting rid of the weapon-tier system.
You can expect to have a lot of freedom of movement in this game. Apart from driving vehicles, players will be able to glide like the Batman from scary heights using a wingsuit or swing around on a grappling hook.
All these actions sound fun but what is not fun is when you don't have human compadres to support you when you are going against all odds. Far Cry 6 will not allow you to have human companions to save your butt. However, you will be fighting alongside people who think like you.
In this journey to overthrow Castillo, Dani and the comrades will execute their operations in secret camps across Yara, where they can train, play games like dominoes, and participate in cockfights as well. Another interesting part of this game is that you will be able to run across rooftops and use back alleys.
Release date of Far Cry 6
Initially, Ubisoft planned to release the game on February 18, 2021, but the launch got delayed due to Covid -19 pandemic. Somehow, Ubisoft managed to confirm the official release date as October 7, 2021.
Surely, all Far Cry fanatics must have had their hands on their heads after hearing that the release date got dragged to October 7th. It is obvious that Ubisoft felt how upset their fans were which is why they decided to release the Far Cry 6 world premiere trailer at the Ubisoft Forward event on July 12, 2020.
The trailer shows how tough Castillo treats his son and how civilians riot in the streets just outside their mansion. Have a look at it:
Platforms
Far Cry 6 will be available to PS4, PS5, Xbox One, Xbox Series X/S, and Google Stadia as well. It seems that Ubisoft is trying a lot to make up for the postponement of the release date. Wanna know what they did to make up for that? Ubisoft made sure that all PS4 and Xbox One players can upgrade their versions of Far Cry 6 to the Xbox Series X and PS5 version at absolutely zero cost.
Will the game be available on Steam?
Unfortunately, Far Cry 6 won't be on Steam. Yes, the game is indeed available for PC, but it will be exclusively available on Epic Games Store, Ubisoft Store, and Ubisoft+.
What can you expect from Far Cry 6?
Previous villains make their comeback
Far Cry 6 season pass allows bringing back legendary villains from the history of Far Cry. These villains are Vaas Montenegro from Far Cry 3, Pagan Min from Far Cry 4, and Joseph Seed from Far Cry 5. The best part about this is that all these characters are playable. Now, gamers can live the life of their favorite villain.
Far Cry 6 has something special to offer
Do you think that you have finished the game after completing the main campaign? For a moment if your answer was Yes, this is where you are wrong. Ubisoft's lead game designer David Grivel announced that there will be "something else" in store for all you gamers after completing the game. He also added that more information would be shared very soon.
Choosing your gender and the inclusion of the 3rd person perspective
The third person is something unique for Far Cry 6, and it comes into play during certain scenes. The other interesting thing about this game is that you can play Dani either as a male or female.
No Arcade mode, no map editor
Ubisoft's blueprint for Far Cry 6 does not include an arcade mode or map editor according to the game's developer.
Far Cry 6 works well on PS4 and Xbox One
David Grivel confidently says that the game is working fine on PS4 and Xbox One.
Animal Amigos to the rescue
Now you can recruit animal companions to help you out in any fight. As far as the news goes there are only 2 animals that you can recruit; one is an extremely cute Dachshund named Chorizo equipped with a doggy wheelchair that distracts enemies with its cuteness, and the other is Guapo, a deadly crocodile that feeds of its preys.
Is multiplayer available?
'Yes,' you can team with your buddies in this open-world game and face side activities head-on or just create mischief. But, there is a problem, which is that you won't be able to do any story missions during a co-op session.
Where can I pre-order Far Cry 6?
One of the places where you can pre-order this is from Amazon and it's priced at $110. This version consists of the game and the season pass that includes the mentioned 3 villains.
The ultimate edition of this game is priced at $180 on the Ubisoft Store. This edition includes the same content from the Gold Edition, and the Ulitmate Pack, which includes the Vice Pack, the Croc Hunter Pack, and the Jungle Expedition Pack as well. Each pack consists of one outfit, a firearm, and much more.
The last edition is the Collector's Edition that is more suited for hardcore gamers and this is priced at $310 on the Ubisoft Store, which includes: Ultimate Edition's content, Replica of the game's 'Tostador' flamethrower and related Artwork, A Chorizo inspired keyring, a world map, selected soundtracks of Far Cry 6, 10 stickers themed after 'the guerrilla movement and its distinctive vibes', a 64-paged artbook, Steelbook and Collector's case.
Beta scam
Recently there has been an email scam that has grabbed the attention of many Far Cry lovers. The email promises access to the Far Cry 6 beta. Moreover, this email has an embargo with a special password for access. Ubisoft acted on this by announcing that the emails are fake. Even the famous Youtuber theRadBrad stated that the emails are making false claims and that it is a virus.
Honest opinion
It is great to hear that Ubisoft has made the game accessible to everyone as it is available for the most commonly used platforms. What's greater is that this game can be played smoothly on last-gen consoles like PS4 and Xbox One. Few unique features of this game have caught my attention. One of them is having animals as your companions, inclusion of 3rd person perspective in certain scenes, and be able to play the role of a villain is certainly an attention grabber as well.
It is strange to believe that the game does not allow players to have human companions and personally for me it is a bit of a letdown. If I were to talk about the storyline then I would say that it is a bit ordinary because it seems like the story slightly lacks excitement. Whatever said and done, the gameplay seems interesting as there is guerilla combating, gliding from terrifying heights, the inclusion of mini-games like dominoes and cockfights, and the improvement in takedowns. These are all the more reasons that make the gameplay sound exciting.
We all love surprises, isn't it? The idea of getting something more after finishing the game is something that keeps us guessing. It is an interesting approach by Ubisoft to drive out the child-like curiosity of the fans. I am sure all you Far Cry fans must be biting your nails to get your hands on that special news.
Apart from the mentioned dull side of the game, the game has certain elements that make me crave it. But, to be honest it is early to comment on the game because the game has not been officially released.
Read the previous game review of Battlefield 6.
Author of Get Basic Idea (A content writer & a digital marketer, develop content while formulating and executing feasible digital marketing strategies collectively).