Battlefield 6 Review: Does it have the potential to make us say OMG?
Battlefield has always been an adrenaline-pumping gaming experience for many gamers. Many of us are counting days for the release of Battlefield 6 but it's a topic filled with uncertainty. Although there is no official release date, a source hints at a few possible Battlefield 6 release dates just enough for us to have some hope. So will change the topic and move onto the business end of it, which is the Battlefield 6 review itself.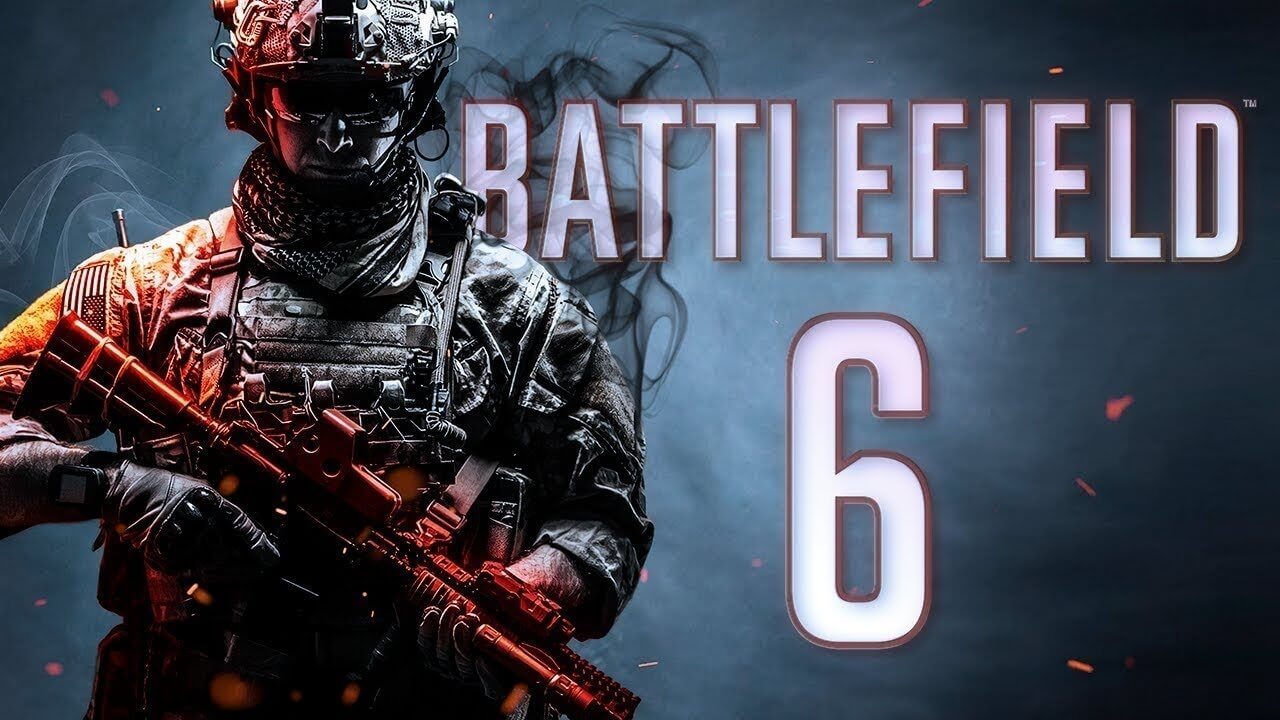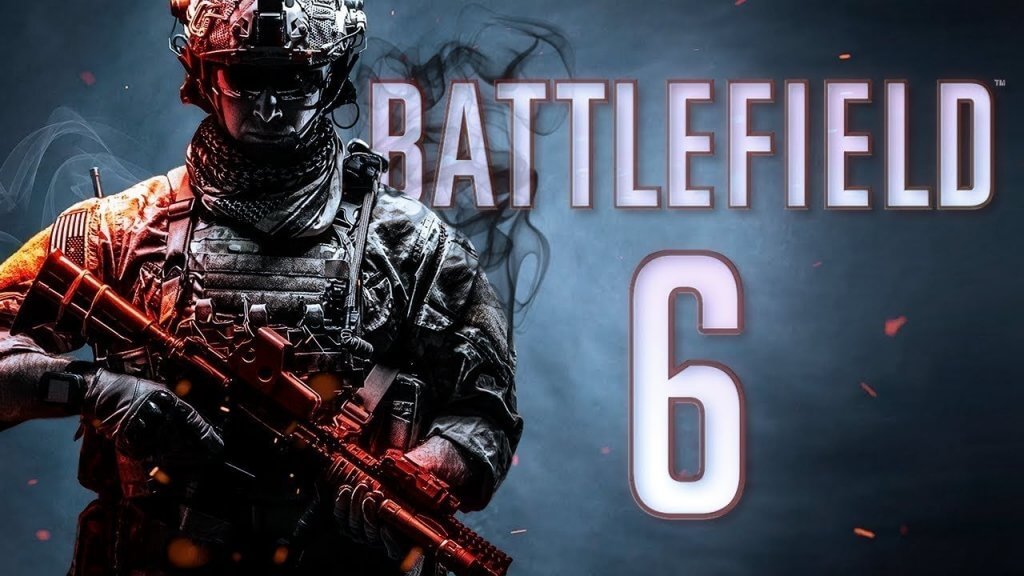 What can we expect in Battlefield 6?
There are few interesting things that you can expect from the latest sequel of the franchise.
Platforms
You may think that Battlefield 6 will be exclusively available for the latest gaming consoles but that is not the case. The newest addition to the Battlefield is likely to be available for PS4 and Xbox One, meanwhile, it will be released to Ps5 and Xbox Series X as well. Definitely, by now you have a question as to why EA is releasing its game for almost outdated consoles. For now, will leave it as a question that EA needs to answer because it's hard to figure out an exact reason for it.
Maps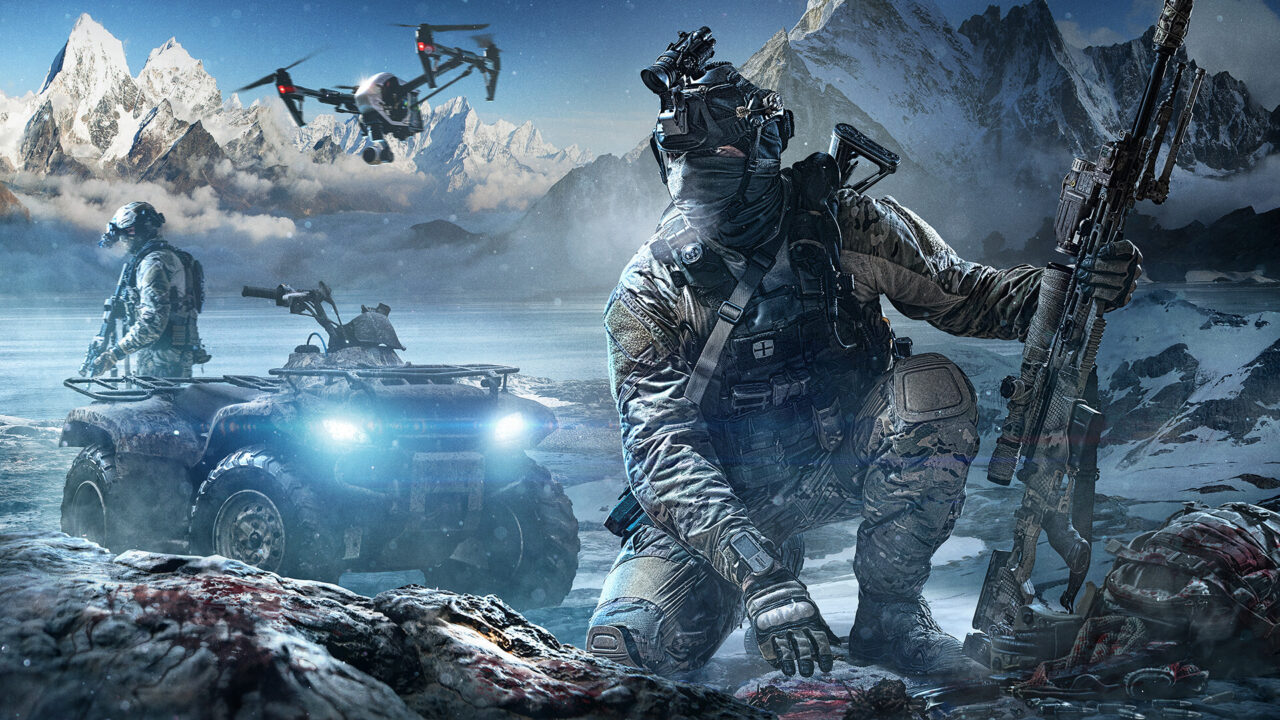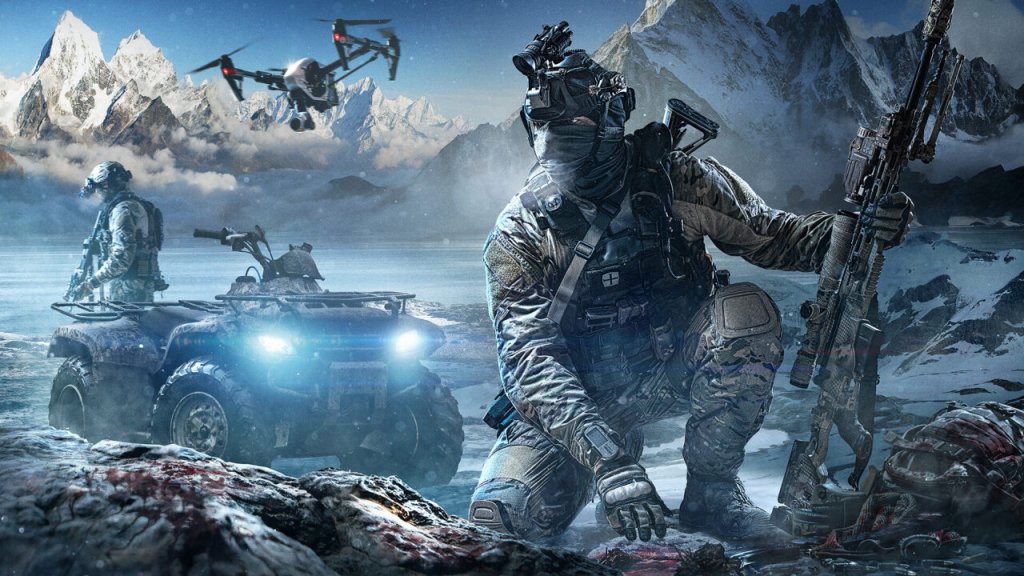 Gamers are going to love this news. The game is expected to feature 128-player maps which are designed to be in the modern era. Tom Henderson (Owner & CEO of Viral Junkie) has leaked on Twitter that 128 player maps will be available along with the Battlefield's 32 x 32 standard game modes (64 players). This is a great combo to have as it provides gamers with a higher player count making the game even more fun.
That combo is going to blow the minds of any gamer but unfortunately, there is some sad news. Henderson mentions that 128 player maps won't be available for PS5 and Xbox Series X versions. Furthermore, PS4 and Xbox One players will experience a dip in graphics and limited destruction as well. Despite this disappointment, Henderson states that his trusted sources have mentioned that some part of the studio is working on these defects related to these latest-gen consoles.
Although these defects sound seemingly big the CEO of EA, Andrew Wilson made a bold statement on an earnings call in November 2020. He claimed that the raw muscle power of both PS5 & Xbox Series X will be harnessed to make the gameplay more immersive. This also meant that the destruction, player agency, vehicle & weapon combat which the game is famous for will be taken to greater heights.
Game setting of Battlefield 6
We all have seen different timelines of the game, which makes the game more interesting. But now many of us are itching to know which timeline will Battlefield 6 represent this time. Once again Henderson comes to the rescue. According to a video by Henderson, the gameplay will have a slight touch of Battlefield 3 along with a modern era setting. This is a unique twist to the game.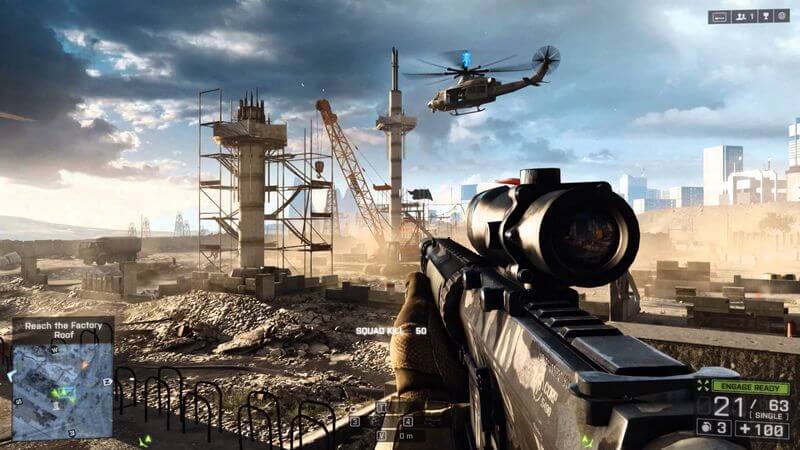 Game modes
The leaker aka Tom Henderson leaks about the game modes which Battlefield may come up with. He says that EA Dice was working on a Battle Royale game mode at some point. Whatever they were working on clearly indicated that they wanted to achieve greatness similar to Call of Duty: Warzone, However, it is still not clear whether they are still working on this game mode or not. Obviously, as game fanatics, we want Battlefield 6 to have this mode but it should be free. Because Battlefield 5 firestorm mode required players to purchase it in order to play it. We expect Battlefield 6 to come up with more exciting modes that make us go nuts.
Crossplay
Multiplayer games become more intense, challenging, and heart-pounding when more players are available. What's more important is for players to smoothly connect to the game no matter which platform they used. This feature was not available in Battlefield 6 but we hope & pray that Battlefield 6 comes up with this feature. Definitely, crossplay will add a lot more value to the game if EA Dice decides to go ahead with it.
Dolby Atmos
A game without Dolby Atmos is like having pancakes without maple syrup. Games built using technology will definitely stand out out of others. There is a strong belief that Dolby Atmos support for Battlefield 6 for PC and Xbox Series X will make the game very realistic.
Battlefield 6 system requirements
There are no official system requirements since the game hasn't been officially released. However, for all PC gamers here is a rough forecast of what the specs might be for Battlefield 6.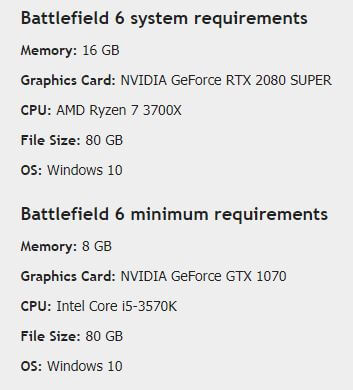 Honest opinion
It's difficult to say that the game is going to be awesome because it is still not released. But, it seems that Battlefield 6 is in the making of something big and incredible. Apart from the maps, game setting & game modes, every other feature is things that we anticipate as hardcore gamers. The game setting, maps & game modes add some weight because the information is from reasonably trusted sources. So there is a high chance that we might see them in the actual game itself.
The forecasted minimum system requirements seem fair enough for a game that is so demanding. However, the recommended system requirements seem to be a tad too much. This is just a view of what I felt about the recommended system requirements but after the release, my views may change based on its actual performance.
Visit the previous game review of Cyberpunk 2077.
Author of Get Basic Idea (A content writer & a digital marketer, develop content while formulating and executing feasible digital marketing strategies collectively).