Radmin VPN Download, Features, Review, and Setup Guide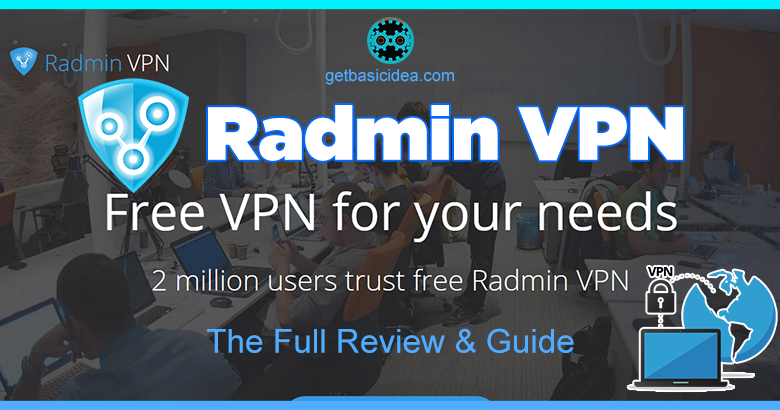 What is Radmin VPN
With the benefits you are getting from a VPN, it is quite difficult to find out a free-to-use VPN. One of the best options is Radmin VPN. It is created by Famatech Corp and it is free to use and provides you more you can expect from free software. According to the stats, over 7 Million people use this in the globe. It is not only a shield that protects your privacy when you are connected to a LAN, it enables you to work remotely with your teams in a more productive way. When we go deep inside the capabilities of this VPN, it is obvious that it is not a fully functional one. It will not protect your browsing data, unblock websites as other VPNs do. Radmin VPN is a kind of protected VLAN.
Radmin VPN Installation
Installation and Set up for Windows 7, 8, and 10
First of all, download and install Radmin VPN.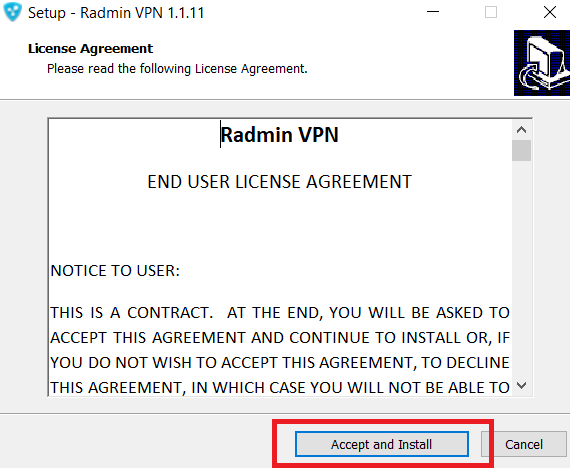 Click on "Create Network".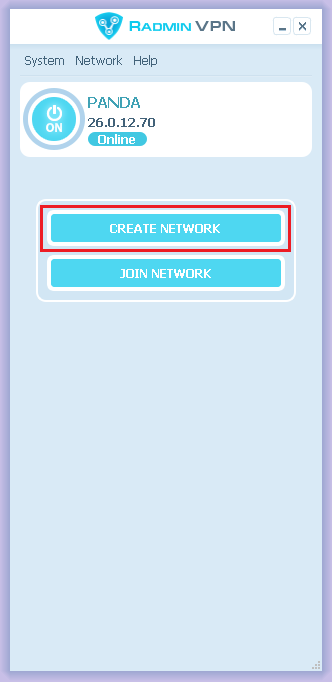 Set Network Name and Password. Click on "Create". Then the newly created network will appear.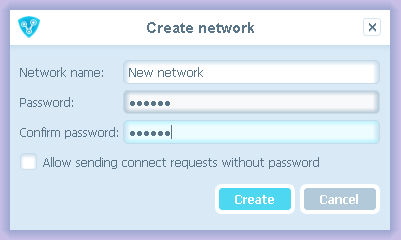 Download and install this VPN on the remote computer.
Select "Join Network" on the window.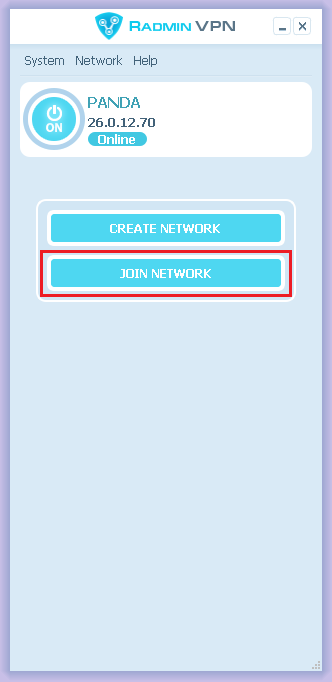 As in the above step, Set the Network name, Password and click on the "Join" button.
Congrats!. Now the two computers are connected successfully.
Key Features of Radmin VPN
Security
"Provides you with a secure VPN tunnel. Encryption keeps your connection safe." – Radmin VPN protects your browsing data by providing a secure VPN tunnel. A VPN tunnel is a link that exists between the device and the outside network to which you are connected. The tunnel hides your IP address to the outside network and your browsing data is encrypted. The encryption version Radmin uses is AES-256 which is the standard version.
High speed
"The connection speed is up to 100Mbps." – Most of the VPNs control the connection speed but the Radmin VPN provides you the speed up to 1000Mbps. The interface of the application is simple with fewer objects and all the necessities are available on the dashboard.
Reliability
"Radmin VPN does not malfunction after months of continuous operation." – The Radmin VPN corrupt occasionally and it requires less time to fix its malfunctioning.
Ease-of-use
"Easy to set-up, easy to manage for both – IT Pros and home techs." – Installation and set up require slightly time and effort. The instructions are quite simple. Even the people who are not IT pros or techies can do it in less time.
Other features as a Remote control software
Multiple monitors support.
Shutdown connection mode.
Can scan to find running Radmin Servers.
Multilanguage user interface.
Compatible with Radmin Server 2.x.
Drag-and-drop support.
Two-way clipboard transfer with Unicode support.
No limit to the maximum display resolution.
Benefits
Free VPN services for all users
No hidden plans to charge you any money
No trial periods
Not necessary to give credit card details before start using
Frequently Asked Questions
Can Radmin VPN download in Mac OS?
Simply NO. The Mac version of this VPN is not available.
Can Radmin VPN download in Ubuntu?
NO. Still, the Ubuntu version has not developed.
Can Radmin VPN download in Linux?
Can't. Linux version is still not available.
The Radmin development team has not developed its Mac OS, Linux, and Ubuntu version. But still, Radmin Viewer can be run on a Virtual device or any Windows emulator for Mac. As per the records, the Radmin development team will develop all these versions (But not soon).
Can we use the Radmin VPN on our smartphones?
No. You can only use it on a PC.
What are the features it has?
Security – Encryption protects the connection.
High speed – Speed is up to 100 Mbps.
Reliability – Hardly can have a crash.
User-friendly – Easy to set up and manage.
Is it safe?
There is no clear-cut answer to this question. It totally depends on your requirements and how you use it. But there some facts that you should concern before deciding the safety of this VPN.
It uses the standard encryption: AES-256. That means your data is well encrypted.
Its gaming network is safe with an in-built firewall.
As mentioned on the official website, Radmin does not disclose your browsing data. (BUT collect your IP address, browser type, and browsing details.)
Their standard privacy policy: "Your personal data, including your e-mail address, is used for internal purposes only and is never sold or shared with anyone outside of Famatech, unless we disclose information in response to a law enforcement request."
How to control the remotely connected computers using the Radmin VPN
First, install and set up Radmin VPN and Radmin Viewer as described above. After executing the above instructions the computers will connect to each other.
Then, select "Radmin -> Full Control" in the menu list of the remote computer.
Finally, enter the User name and Password which you set for the server computer and press OK.
Visit the previous article to learn about How to Cancel NordVPN.
Author of Get Basic Idea / Second year IT undergraduate.