What is Swipe Surge on Tinder?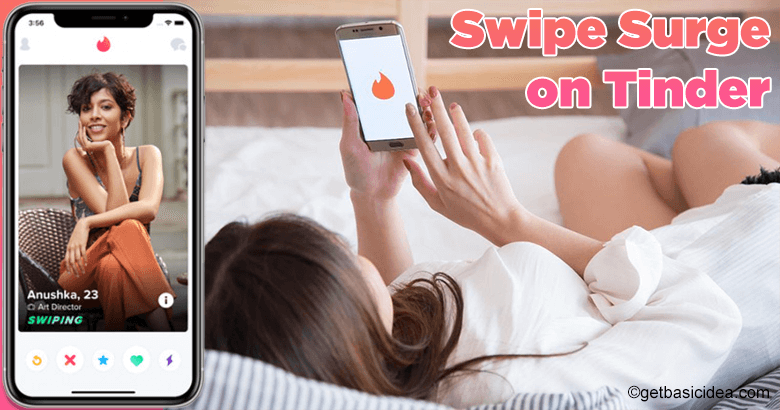 Swipe Surges are when activity on Tinder surges naturally when users in your neighborhood light up Tinder. If you feel like you have a decreasing number of new Tinder matches or if you are wondering why don't those conversations go as planned, this new feature is the answer. The activity increases by up to fifteen times during a Swipe Surge on Tinder. According to Tinder, that makes your potential match-making increase by 250 percent. In other words, you will start a new conversation 33 percent faster. This scenario can occur anytime and it's free, so why waste the chance!
How to enable Swipe Surge on Tinder
Turn on push notifications for real-time updates. It tells you when it's time to go.
Open Tinder.
Do not forget to settle in, because this lasts for minutes or sometimes for hours.
People who have already joined the Swipe Surge will be prioritized. As an added advantage, you will be able to see the active users. Your profile moves ahead when you respond to the push notification. You will be at the top of all those who haven't enabled the feature. It's more like a free Tinder Boost! Most users tend to do some fast swiping when they respond to a swipe surge notification. Here's when you use the good old method of attracting who you want. The Primary Photo! Make sure it catches the eye because the first impressions matter!
Even though this can occur anytime, Sundays, Mondays, during holidays, festivals, or events, Swipe Surges are most likely to occur. That is because they are the days when people are free and having a good time. Plus, can you think of any better way to spend your Sundays than meeting your soulmate?
Swipe Surge on Tinder is currently being tested on iOS devices in select cities.
Visit the previous guide about how to unmatch on Tinder.
Landscape Architect | Author of Get Basic Idea.