RedSn0w jailbreak | How to jailbreak iOS using RedSn0w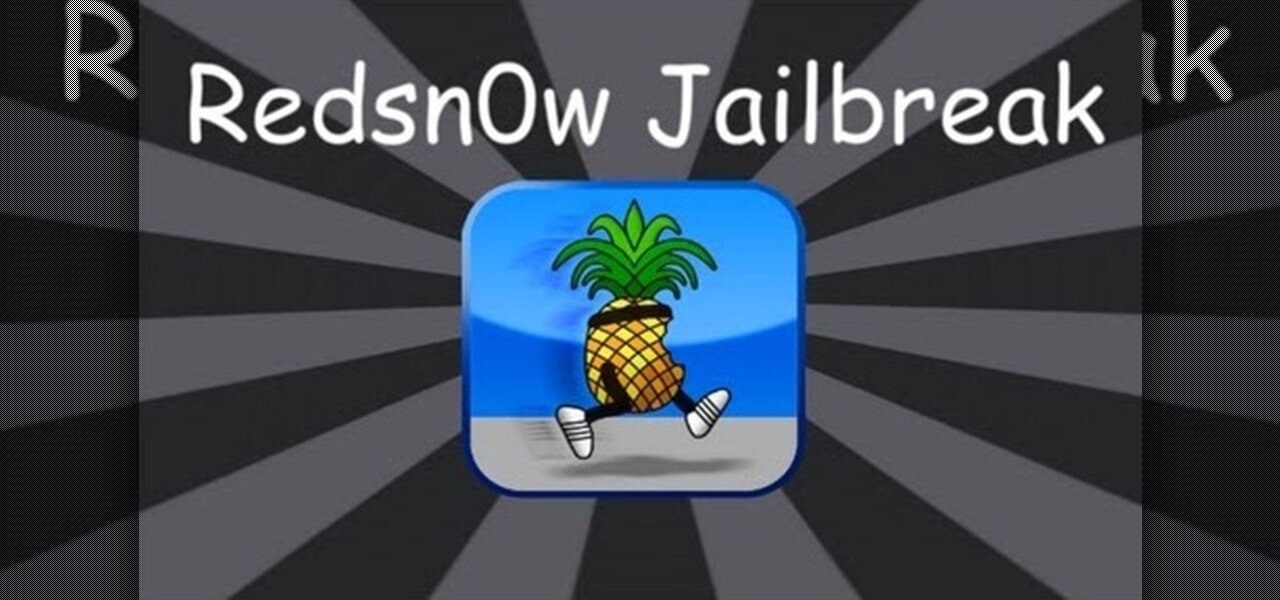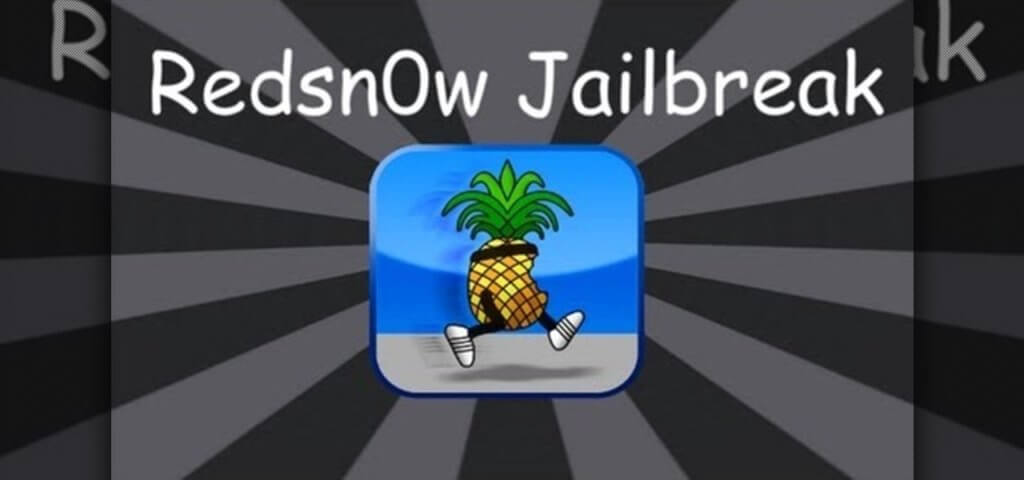 RedSn0w jailbreak – Mobile platforms are rapidly developing thing in the modern world. Among them iOS operating system has the first-row position when we are talking about the mobile operating systems. Because, their safety and privacy which is the user has already considered about. I think you are knowing about the jailbreaking and it allows you to access with iOS files which are letting you to use advanced functions also.
Why we are doing jailbreak thing to iOS device? When we are trying to compatible iOS with windows operating system, users get much stressful about it. iOS OS never allow you to do such a kind of things with other operating system and that is why we use tools and these tool for both windows and also Mac OS. This is simple to handle, because of taking part of a household name with a top market split than equivalent tools.
It is an antitype for the iPad, iPhone and iPod devices. some features of this tool provide best security of the base band as well as fixation in the custom firmware just in case of any loss. At the moment, it should answerable for that above fixing and any restorations errors. Most important thing is when it is dealing with iTunes, this should responsible with restoration errors. This too works with SHSH platform in line with the Cydia environment. This tool works like a command line form in the running application.
Jailbreak iPhone 4S using RedSn0w (using Windows) [5.1.1]
Create a new folder named as 'Pwnage'.
Download the latest version of RedSn0w by using trusted link and move it to Pwnage folder.
As well you should download 5.1.1 firmware from trusted link and it also should be moved to the Pwnage folder.
Extract RedSn0w zip file by tapping on it.
Connect iPhone to your computer for launching iTunes on your computer.
Select the iPhone from the list of devices which is located on the left side. Then click the restore button while holding the shift button. (Note: restore is better, because it does not waste your space for unnecessary things)
Go to the Pwnage folder and choose the 5.1.1 firmware ipsw file. You can continue it by pressing choose button.
After few minutes later, iTunes will update your iPhone to the new firmware.
Launch RedSn0w.exe file that already has extracted. (just right click on it and select run as contextual menu)
RedSn0w will open and select jailbreak button.
You can see now that three are three steps in the Rocky Racoon jailbreak. They are preparing, processing and finishing up.
After completing, you will be received that RedSn0w is finished. It will be jailbroken with Cydia on the Springboard after finishing the 5 minutes rebooting.
Save iPhone SHSH Blobs using RedSn0w (Windows)
These steps will help you to know how to backup and save iPhone SHSH Blobs to Cydia while using RedSn0w for Windows.
Make a folder called Pwnage on the desktop and download RedSn0w from 0.9.9b, then move it on to Pwnage folder.
Extract folder into that folder which is created on the desktop.
Launch the app. (You can do it by run the RedSn0w executable mode as an administration in the windows Vista compatible mode while right click on the executable file and selecting properties from the contextual menu.)
Once open this app tap on extras button.
Just tap on the SHSH button from the Extras menu.
Select Fetch button for fetching the SHSH blobs on device and send them to the Cydia server for storage.
Plug iPhone into the computer and its OFF after clicking Next button.
It will guide you through DFU mode.
Next, hold both Home button and the Power button for 10 seconds.
Release the power button and pressing the Home button until RedSn0w detects the device.
iPhone will start to reboot now.
And it also to begin fetch SHSH blobs from device and will send them to Cydia.
After the successful completion, click on Back to return RedSn0w.
Tap on SHSH blobs button and then click query button to sure that Cydia has your blobs saved.
You can input * mark into the ECID text space and tap OK to check whether all your device.
It will see like query Cydia and can see the list of stored blobs.
RedSn0w will save your blobs in a list located within the RedSn0w folder and we can recommend as this is a safety step.
Jailbreak iPhone 4S using RedSn0w (Using MAC)
Create a folder and name it as Pwnage.
Download the latest version of RedSn0w and move it into the Pwnage folder.
Extract that RedSn0w zip folder by double click on it.
Connect iPhone to the computer and set iTunes on it.
Click Restore button while holding the Shift button.
Move to the Pwnage folder and select 5.1.1 firmware ipsw.
Select choose button and continue.
After few minutes iPhone will be updated.
Launch RedSn0w application from the RedSn0w folder which is extracted one.
Once open it and select jailbreak button.
Go through the Rocky Racoon jailbreak steps which are preparing, processing and finishing up.
After completing RedSn0w you will be notified it and iPhone finishes rebooting in the 5 minutes or nearly more. Then you can see it will be jailbroken with Cydia on the Springboard.
Put an iPhone into DFU mode (Device Firmware Update)
You can sue this mode if restore using Recovery mode is not going to work. You can follow steps to iPhone into DFU mode.
Connect iPhone to Mac and open iTunes.
Press and Hold the Home button and sleep and wake up button at the same time.
After few minutes release those buttons.
Please continue holding button until pop-up saying you that it has detected an iPhone recovery mode.
iPhone screen will black.
Further details about RedSn0w
| | |
| --- | --- |
| App name | RedSn0w |
| Platform | iOS |
| Developer | iPhone Dev Team |
Specialties of the redSn0w
It can work with both Mac and windows operating systems.
Before this process, it will never request that for backing up your device. Because it will not to reason for erasing your current data.
You can get facilities and not only the jailbreak process but also there are needs to maintain the device.
Under the preferences, you have options like ECIDs, Boot Args and Boot logos.
Support versions
RedSn0w higher version which is 0.9.15 beta 3 for Windows and Mac.
Untethered supports with iOS 5.1.1
Tethered support for iOS 6.0.1
Beta supports with iOS 6.1 and beta 4
Compatible devices (according to iOS versions)
iPhone 4S -iOS 5.0 and iOS 5.1.1
iPhone 4 – iOS 3.1.3 to iOS 6.0.1
iPhone 3GS- iOS 3.1.3 to iOS 6.0.1
iPhone 3GS- iOS 3.1.3 to iOS 4.2.1
iPad 3- iOS 5.1.1
iPad 3- iOS 5.1.1
iPad 2- iOS 5.0.1/ iOS 5.1.1
iPad 1- iOS 3.2.2 to iOS 6
iPod touch 4G- iOS 3.1.3 to iOS 6.0.1
iPad touch 3G- iOS 3.1.3 to iOS 5.1.1
I hope you got something after reading this Article. Let's meet with more article and read More!
Admin of Get Basic Idea / Senior Solution Architect.