Tweaked Apps – That you should know if you want to get extra | Top 10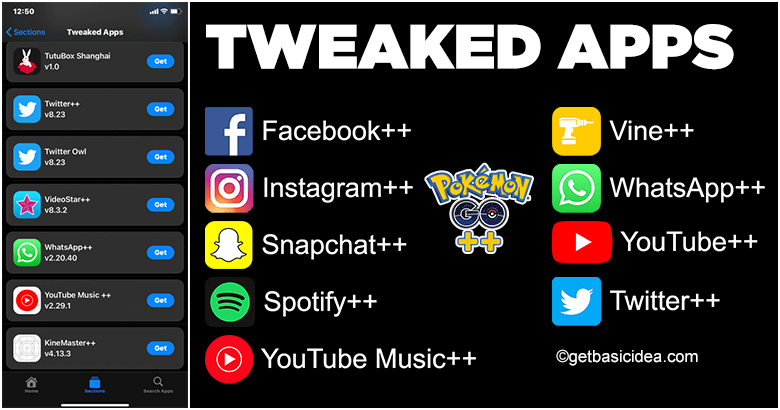 Tweaked apps have taken users' experience to a greater level. Software tweaking basically is about making an application perform better than it already is. It allows users to enjoy a lot more benefits than the original app. Without further ado, let's dive in to learn the top 10 tweaked apps.
1. YouTube++

YouTube is the most popular video-sharing platform. It has created thousands of influencers that have earned millions on this platform. But there's more to this platform than you generally see. If you are an iOS user, we know you are dreading to enjoy other features too.
Thankfully, a third-party app can help you here. YouTube++ is one of the tweaked apps that offer added features to make your YouTube experience amazing. Some of the features that you can enjoy are:
Possible to play the videos while switching to another app.
Can download videos and save them in your camera roll.
Possible to replay videos automatically.
Can set the playback quality by default.
No age restriction.
Enjoy HD playback while using Cellular data.
Access to 0.5x to 2.0x playback speed.
Set it as the default tab when launching the app.
These are some of the features of YouTube++, but there are many more. If you want to check them out, get this tweaked app to your device.
2. Facebook++

Just like YouTube Plus Plus, there's Facebook++ as well. Like every other tweaked app, Facebook also offers a wide range of features. This social networking platform can be used with better functions. The official version doesn't offer the following amazing features, but once you download the Facebook++, you're good to go:
Download Facebook videos to your phone without hassles.
Copy, paste videos.
Can disable the auto-playing option.
Block or remove advertisements.
Hide uninterested tabs through a customizable interface.
Facebook Messenger within the same app.
Full-screen option.
Use Touch ID or passcode to protect the app.
Access most recent pictures rather than the famous ones.
Furthermore, you don't have to jailbreak to download this app. Instead, try by CokernutX third-party app store.
3. Instagram++

Instagram is a famous app that lets users share videos, pictures, post stories, chat, and live-stream their experiences. Although the app offers amazing features that you already enjoy, some features would make the app even better. To give that experience, Instagram++ comes in.
Unlike other tweaked apps, the Instagram tweak is the most beneficial. It has added features that benefit the users immensely. The best part is that you can enjoy these features right on the Instagram app itself, so there's no requirement for a separate app.
Directly save videos and photos to your phone.
Offer extra protection to Instagram.
Shift between default list to grid view.
Timeline comments can be hidden.
View captions even while zooming in the images.
Share pictures and videos with third-party apps.
View both the time and date of the posts.
Manually mark seen for the stories.
Disable stories.
Disable the auto-advancing option of stories.
Read receipts can be turned off.
Option to hide suggestions and sponsored posts.
Profile photos can be viewed in full-size.
Manage multiple accounts.
You can enjoy all these features without having to maintain a separate account. Isn't it cool?
4. YouTube Music++

This is one of the ideal apps for someone who loves music. It makes listening to your favorite songs hassle-free. You can find a lot of exciting features than what you normally see in the free version. If you use the free version, you will not be able to download files, avoid ads, or listen to the songs in the background.
By using YouTube Music++, you get to enjoy the following features:
This allows users to download songs and save them to their devices offline.
You can skip ads to enjoy watching your playlist without interruptions.
The option to play audio-only when you don't want to stream videos.
Premium features of YouTube Music can be accessed for free.
Special permissions are not required.
Excellent user interface so you can handle it effortlessly.
The inbuilt anti-ban feature keeps your account safe from banning.
Supports restricted countries.
YouTube Music++ is one of the tweaked apps that brings the best for those who love YouTube premium.
5. PokémonGO++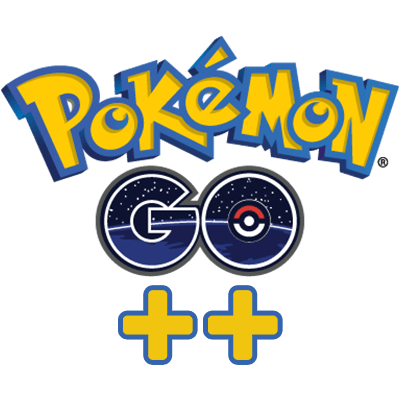 Pokemon GO is one of the apps that everyone wanted to have on their phone. It was so popular, and becoming Pokemon Master was a dream everyone dreamt of. However, what's even more exciting is PokémonGO++. It's the original app's tweaked version, so it has better features than the original app. The game will become more interesting if you have PokémonGO++ on your device.
Some of the features that you can enjoy are:
You can activate Joystick Mode in your game and play using it to enhance your experience.
Speed of 8X can be enjoyed by downloading the tweaked app.
The "Walk Here" option lets you mark a position wherever you want in the world and reach it.
The "Walk to Home" option enables you to go back to your location.
If you want to enjoy these features, you must enter a fake location. So when you are installing it, make sure to change the location in the settings.
6. Snapchat++

Snapping is fun, but Snapchat++ has made it even more entertaining. If you want to hide that you're online, maybe you need the tweaked version of Snapchat. As it is the modified version of the app, there are additional features than you see in the original app.
Effortlessly save snap pictures and videos to Cameral roll.
Need not hold to snap, rather do it freely.
View stories in disguise so that your friends don't know you viewed them.
Even if you see a snap, keep it unseen.
Media Vault to handle outgoing and incoming saved snaps.
Autosaving option for chat messages.
Mute friends if you don't want to see their stories.
Passcode to access the app.
Snapchat is already fun, but the tweaked version of it is what you dreamed of having.
7. Twitter++

Twitter++ is a modified version of the official app. This is easier and user-friendly. But that doesn't mean the official Twitter app isn't user-friendly. Of course, it is, but the tweaked app has more features than you wish the official Twitter had.
Below is the list of features that Twitter++ has:
Sharing links, images, vines, direct messages, and everything else made easy.
Download YouTube videos directly from Twitter to the device you're using.
Open Instagram links in Instagram.
Set browser integration.
Download videos and images to watch later.
Access keyboard on composing.
Can exceed default character count per tweet.
Easier access to Twitter lists.
Confirm before favoriting any tweet you like.
Get rid of the follow button.
Hide status bar so that you can view full screen.
View verified badges in the timeline.
Access blocked profiles and view their tweets.
Aren't these features that you always prayed you had?
8. Vine++

Vine++ is a tweaked app that offers extra features that you don't get from the official app. There are two main features that you can get from Vine++, and they are:
Download videos from it.
Stop autoplay so you can manually play videos.
9. Whatsapp++

You already know WhatsApp is one of the popular messaging apps that almost everyone with a smartphone has. You can do anything from photo sharing, audio messaging, and document sharing on WhatsApp's official app. But there are other features that you can enjoy if you install WhatsApp++.
Here are the features WhatsApp++ offers:
You don't have to hold to record audio. Instead, a tap would do.
Use password to protect the app.
Document sharing can be done for files over 100MBs.
Option to hide that you're online.
Message delivered receipts can be turned off.
Customizable.
Update complete display picture without having to crop it.
Disable the read receipt option for selected contacts.
Block ads.
Send over 10 media in one-go.
These features will make WhatsApp even more interesting, so why not install it?
10. Spotify++

Spotify ++ allows you to enjoy premium features. Also, this app can be installed even if you're living in a restricted country. Some of the features that you'd fall in love with are:
You can skip an unlimited amount of songs.
Save your favorite songs offline.
Spotify++ is safe and secured from viruses.
Root app isn't required.
Ad-free streaming option.
You can shuffle your playlist as much as you want.
Premium features for free.
Type the song in the search bar and play it.
You'd be elated when you have access to these features. Besides, Spotify is one of the apps that you'd never want to miss.
I've covered the top 10 tweaked apps that you must know. I'm sure you'll be excited to try them out. Most of the features are the most awaited ones. You can download tweaked apps from AppValley, TutuBox, TweakBox, CokernutX, TutuApp, and other alternative app stores.
Shakira is a freelance writer. She loves writing on lifestyle, freelancing, travel, self-help, business, and about Sri Lanka. If not writing, she'd be cleaning or reading. Yes, zero human interaction –she's pretty boring!