Top Five WhatsApp Alternatives To Have In Your Mobile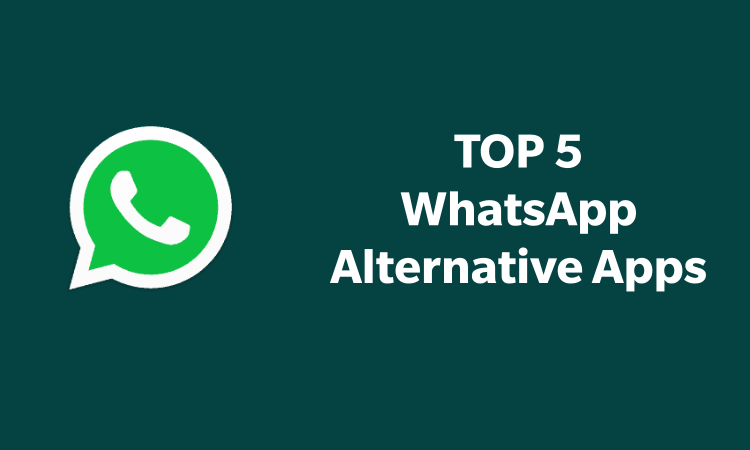 WhatsApp is the most used communication app in the world. But due to the recent uproar about its privacy policy update, everyone's looking for WhatsApp alternatives. Fair enough because nobody wants their conversations to be shared with strangers. So, let's have a look at the alternative messaging apps you can use to communicate with your circle with 100% privacy and convenience.
1. Telegram messaging app
Telegram stands at the front line of WhatsApp alternatives and is a convenient, user-friendly messaging app. It is an open-source messaging app with end-to-end encryption, with almost similar features to WhatsApp and a lot more other features like public channels and self-destructing messages.
To further enhance your telegram experience there are telegram bots and game bots are allowing you to access information to trending topics and to play games inside the app respectively. This messaging app can be used on multiple platforms at once, enabling the user to start conversations on one device and continue on another. But the only con you will find on Telegram is that it still lacks the video call feature. Let's hope the team fixes that soon!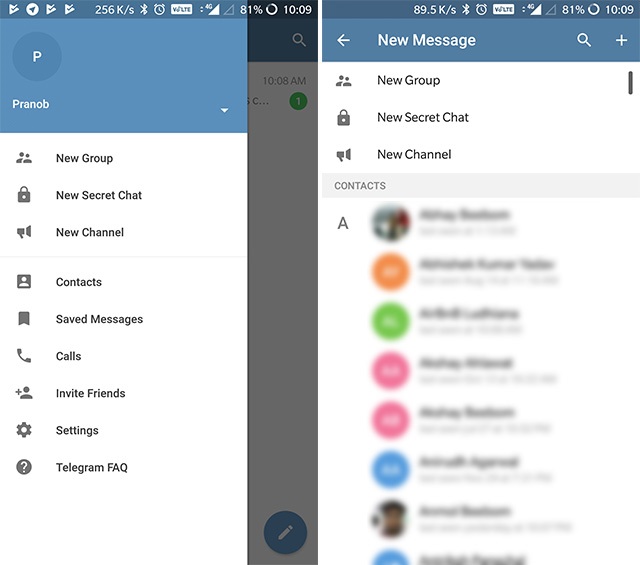 Click here to install Telegram to your mobile.
2. Signal Messenger
Signal is the ideal messenger to securely communicate with people as its major concern is the user's privacy. Being the company behind the end-to-end encryption facility in WhatsApp and Messenger, signal assures 100% privacy with its features like self-destructing messages, screen security, etc.
With signal, every type of data (backups, calls, media files) is encrypted and it doesn't link any of the user's data with their identity. Signal is great for anyone who wishes to have 100% private conversations with no threats to their privacy. It's suggested to be the most secure and user-friendly WhatsApp alternative.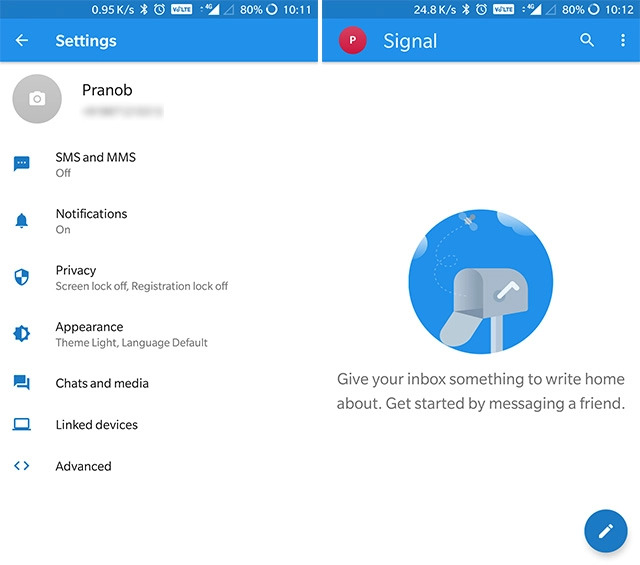 Click here to install Signal Messenger to your mobile.
3. Viber
Viber is also a great alternative for WhatsApp. With features very much similar to WhatsApp, Viber is easy to get familiar with. It offers end-to-end encryption in messages, calls, media, and files and also in multiple devices which is an important feature that WhatsApp doesn't offer.
Viber is also packed with a lot of new features like Sticker Store, Viber games, and Public Accounts.
The significant feature which Viber has and other messaging apps don't have is the Viber Out calling facility which enables all Viber users to make international calls to non-Viber users at a nominal charge.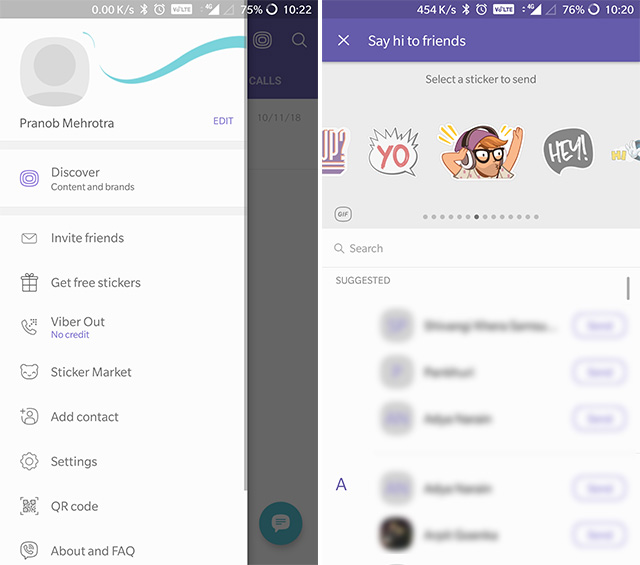 Click here to install Viber to your mobile.
4. Bridgefy
All these messaging apps including WhatsApp require a network connection to send and receive messages and calls. So, if you are offline or not in a place with an internet facility you are unable to communicate using these apps. But, Bridgefy is an offline messaging app so an internet connection is not a necessity.
Bridgefy messaging occurs via a peer-to-peer Bluetooth mesh network or a Wi-Fi direct-based network on the user's phone. This allows Bridgefy users to send messages to their nearby friends. Bridgefy operates in three major modes;
1. Person to person
2. Broadcast mode
3. Mesh mode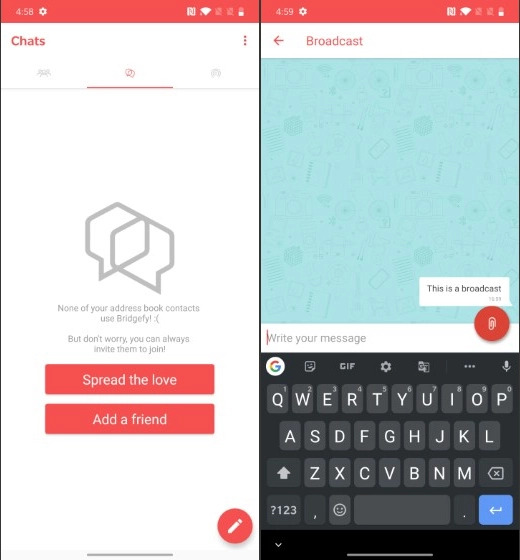 Click here to install Bridgefy to your mobile.
5. KIK messenger
If you are bothered about having to give your mobile number to register to WhatsApp, KIK is a great WhatsApp alternative. With KIK messenger you register with your email so you can create a unique username to share with your fellow KIK users. KIK messenger also offers almost the same features as WhatsApp so you can comfortably shift from WhatsApp to KIK.
KIK offers the unique feature of bots, which WhatsApp doesn't offer. With these bots, the users can play games, learn fashion tips, and receive the latest news so that the user gets an advanced mobile experience than just communication.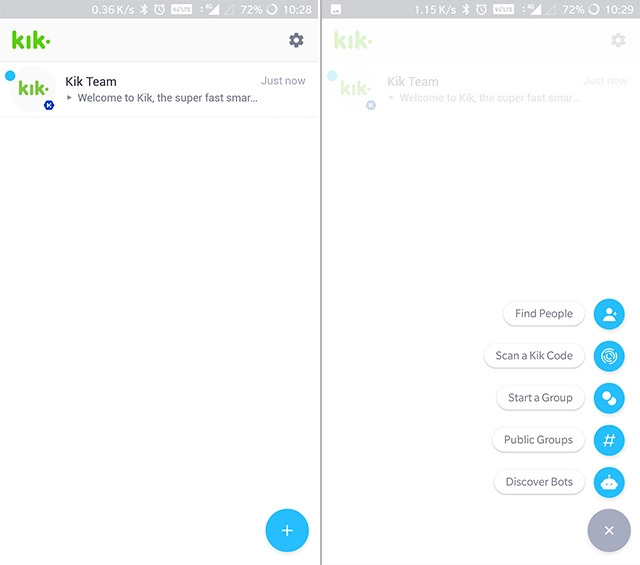 Click here to install KIK to your mobile.
These are the top 5 WhatsApp alternatives you find right now so if you want to shift to one of these ASAP, we hope we got you covered. Happy texting!
Author of Get Basic Idea – The Knowledge Base / Bachelor Of Design (B. Des Hons)