Planet Minecraft | Ultimate Guide to the Largest Minecrafter's Community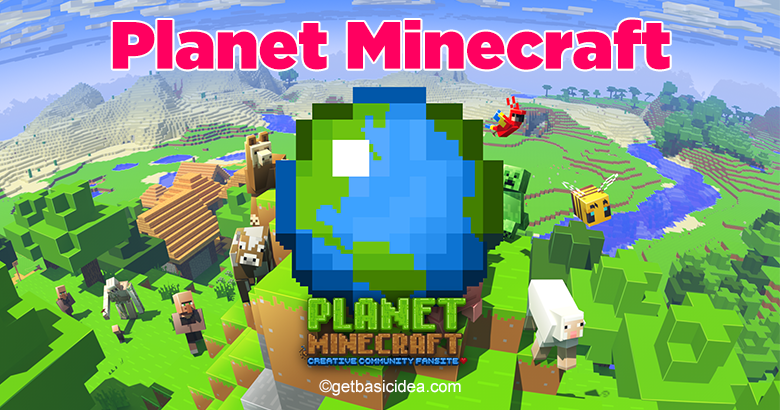 Hey there Minecrafters!
Are you looking for a place to showcase your creative skills and interact with an inspiring community of Minecrafters? Then Planet Minecraft is where you need to head. It is a fansite that was launched in 2010 to collaborate within the Minecrafters community. It is an incredible platform to share artistic Minecraft creations. One can post, get feedback, support and also download other's works to use in their gaming world. In addition, there are exciting forums, events, and contests to boost the engagement of members. The site also houses numerous exciting contents to provide a vibrant experience for all.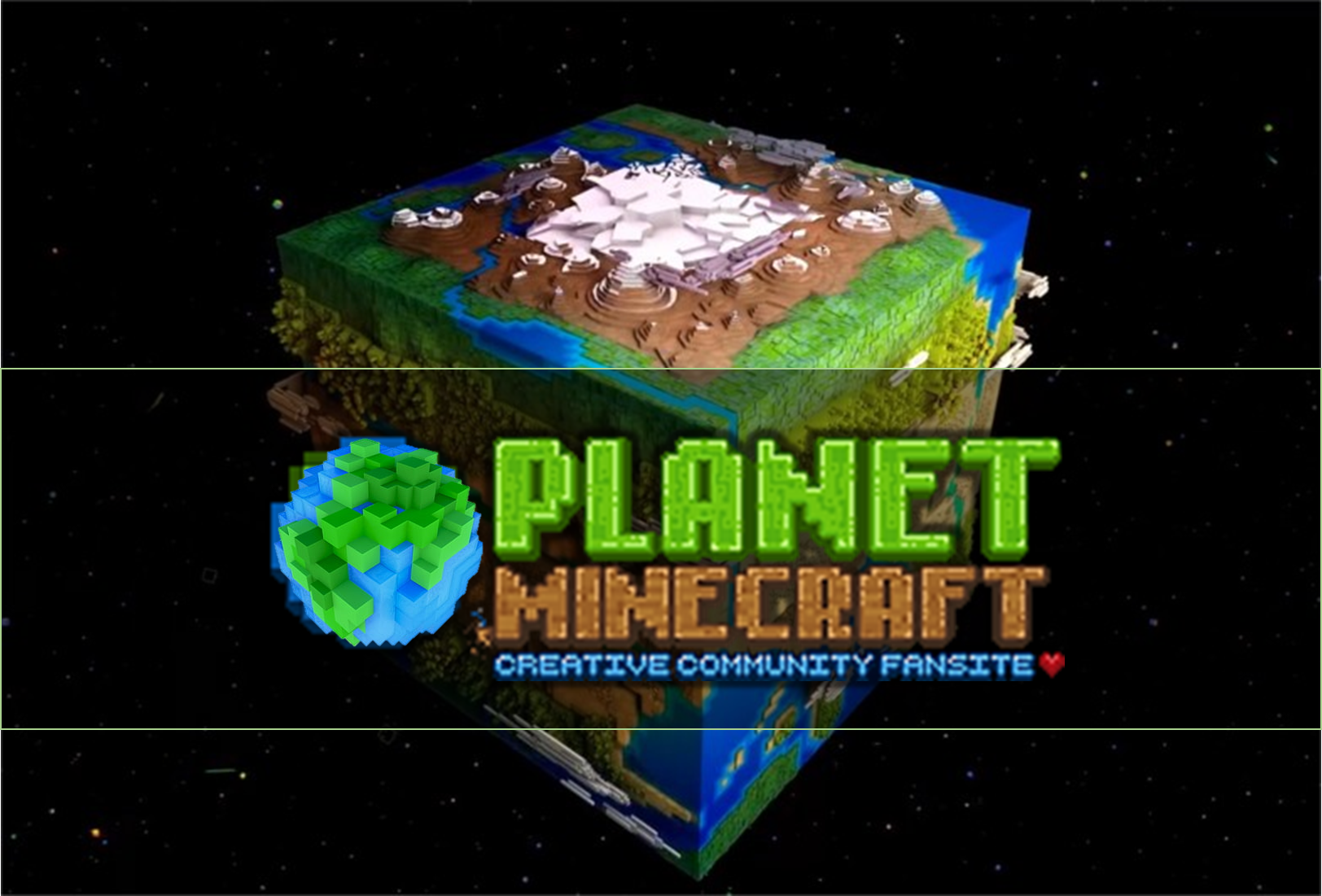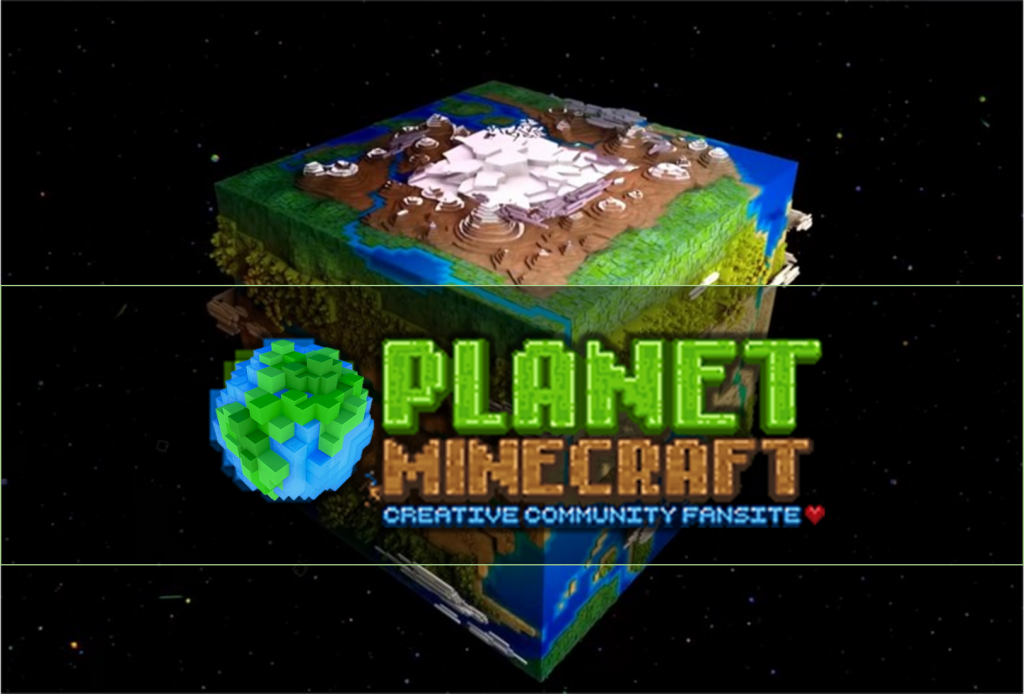 How to use Planet Minecraft
Planet Minecraft is easy to use as any website. All you have to do is visit the Planet Minecraft Website. Then, Sign Up to create your account. Now you will receive an email through which you have to activate your Planet Minecraft Account. Next, log in to your account to join a creative and active community of like-minded Minecrafters who share your passion. Moreover, it is not compulsory to hold a membership to explore this site.


Nevertheless, there are also a handful of rules that you must follow when using Planet Minecraft. You must adhere to these specified rules and regulations when using the various features and functionalities of the website.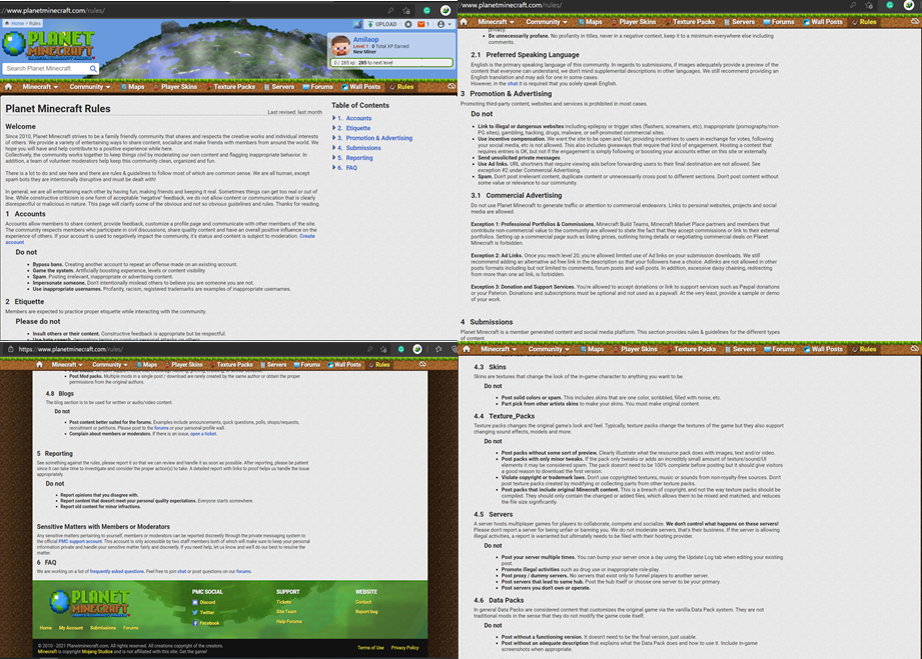 Exclusive Features in Planet Minecraft
Planet Minecraft contains dynamic Minecraft-related content. All members can view, download, share and comment on posts. They can also gift diamonds and emeralds in appreciation of other creations. Moreover, members can follow their favorite creator's works as well. Each member has a personalized home feed. They can customize their profile page with widgets and opt to keep their works private and away from the public eye.
Let us dive into more of the other exciting features.
Maps
Minecrafters can find downloadable creative map structures uploaded by other members and post their own builds as well.


Texture Packs
There are varieties of resourceful, texture packs themes that are also downloadable.
Player Skins and Mob Skins
Minecrafters can also edit Minecraft Skins easily with the embedded PMCSkin3D editing app. At the same time, the progress of a member's works and settings are saved to their local device. This gives them the liberty to pick up where they left off.


Data Packs
Members can also browse various categories of Minecraft data packs. They can easily download and customize the original game experience.

Mods
Minecraft mods change default game functionality. Members can download and install these mods to modify their game.
Blogs
These are the written and illustrative Minecraft blogs of members. They include helpful tutorials, stories, art, comic reviews, and interviews. It is a place to share one's knowledge and relatable experiences as a Minecrafter.
Servers and Bedrock Servers
Community members often host Java Edition and Bedrock Editon servers. So, one can join the server which best suits their style of gameplay.
Collections
Members can create collections to organize and keep track of their submissions and posts.
Time Machine
This feature allows one to view posts, discussions, and other content dated back since the launch of this Minecraft community.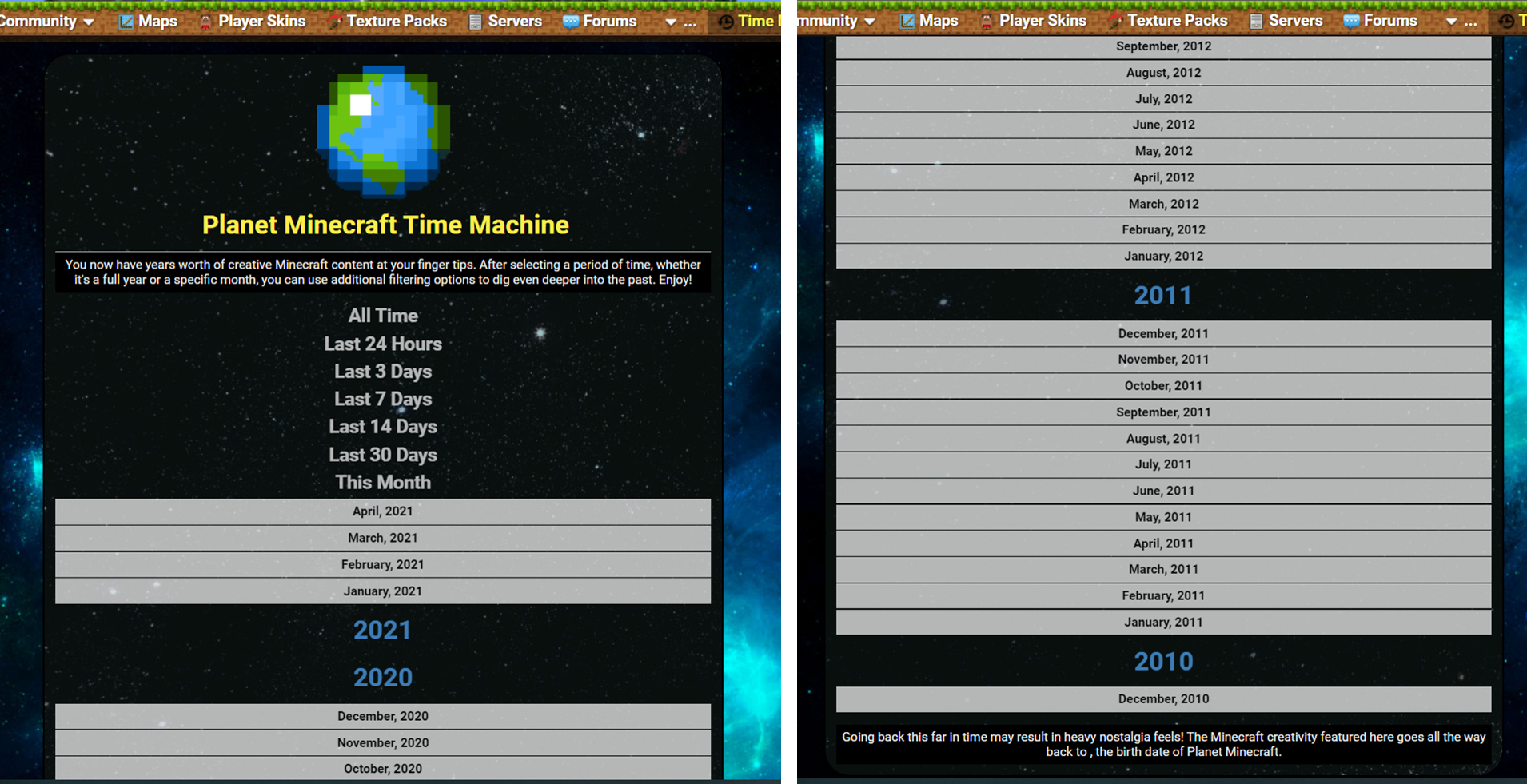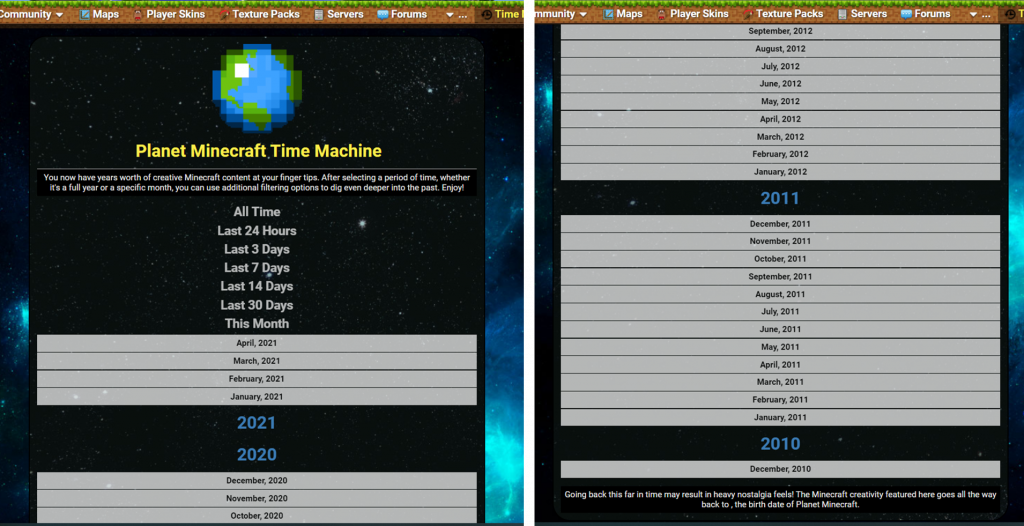 Socializing and Community Features
The Planet Minecraft has various features to increase interactivity and collaboration amongst the community members as follows.
Forums

Members can engage in dynamic conversations of their preference. They can also initiate new topics on anything and everything related to the Minecraft world.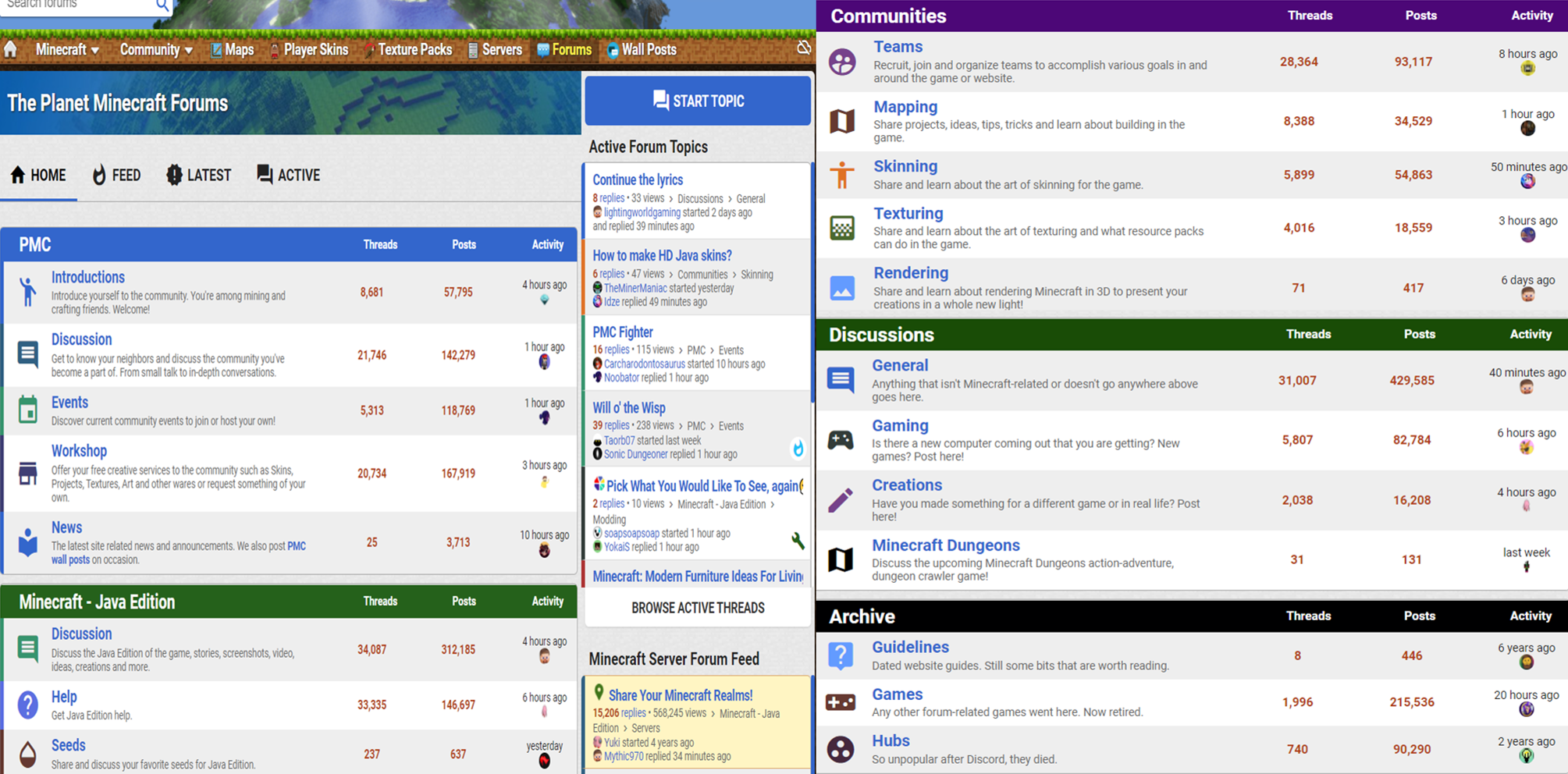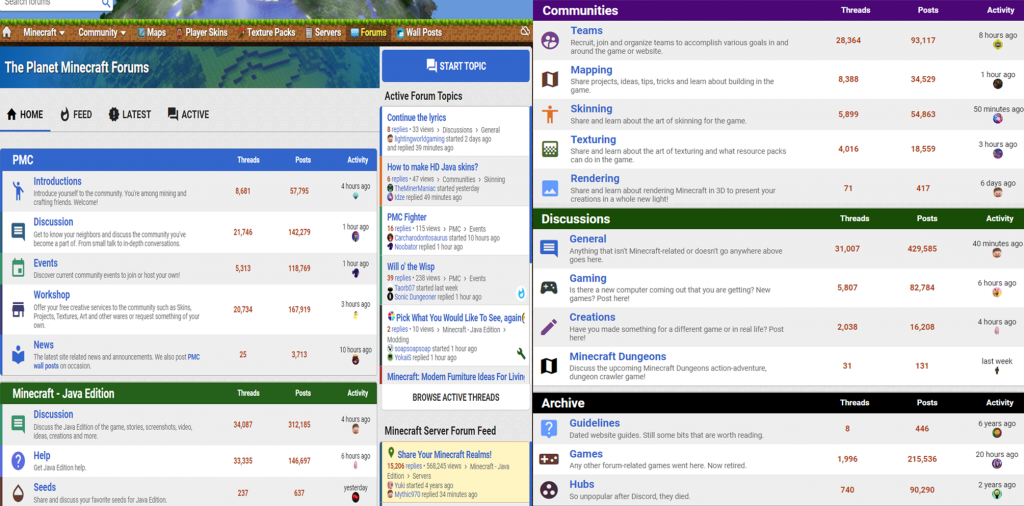 Discords
Planet Minecraft also has a Discord app integrated for communication. It includes various dedicated channels for carrying out effective discussions.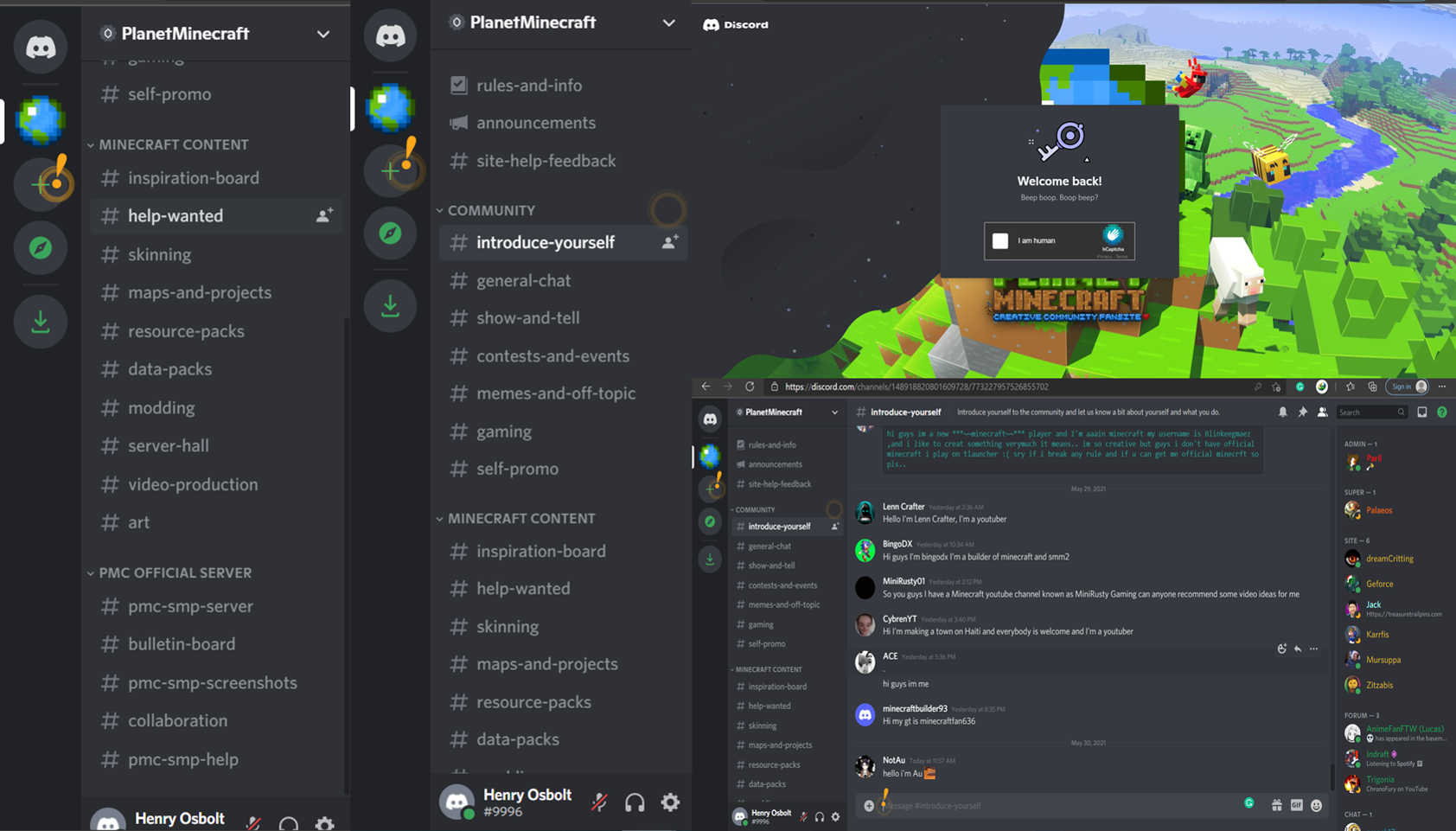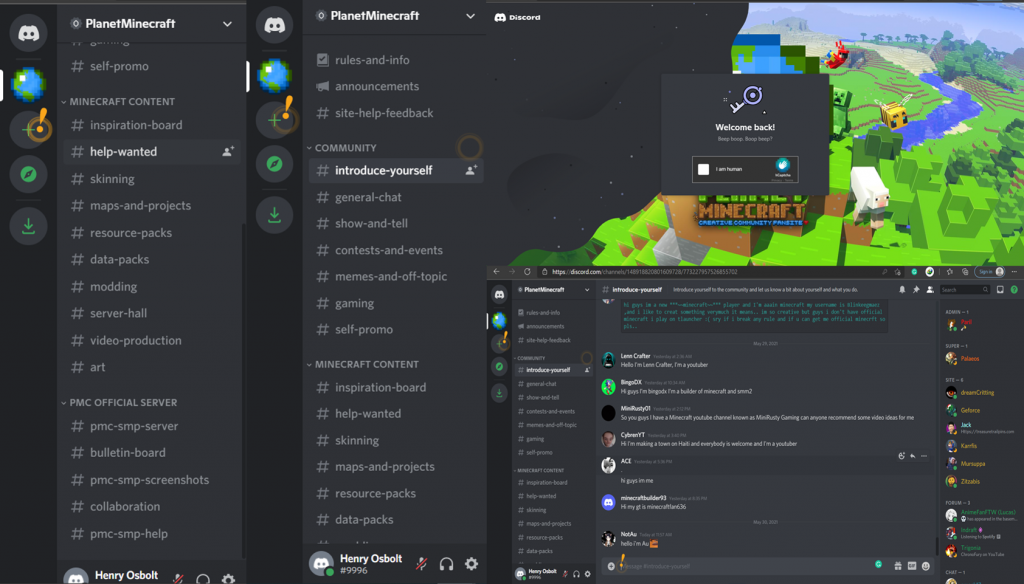 Contests
Several competitive, monthly Minecraft themed contests are hosted on the site. They are moderated by judges and present prizes, pixel art trophies, and more. Each contest has an ample amount of participants actively engaged in interesting challenges.

Events
Non- Competitive official community events are also hosted for members to work together and have fun. Other members can host their own personal events and schedule them in the community event calendar.

Planet Minecraft TV
This is another entertaining feature that telecasts a variety of Minecraft content. There is also a timetable of the shows broadcasted on various channels.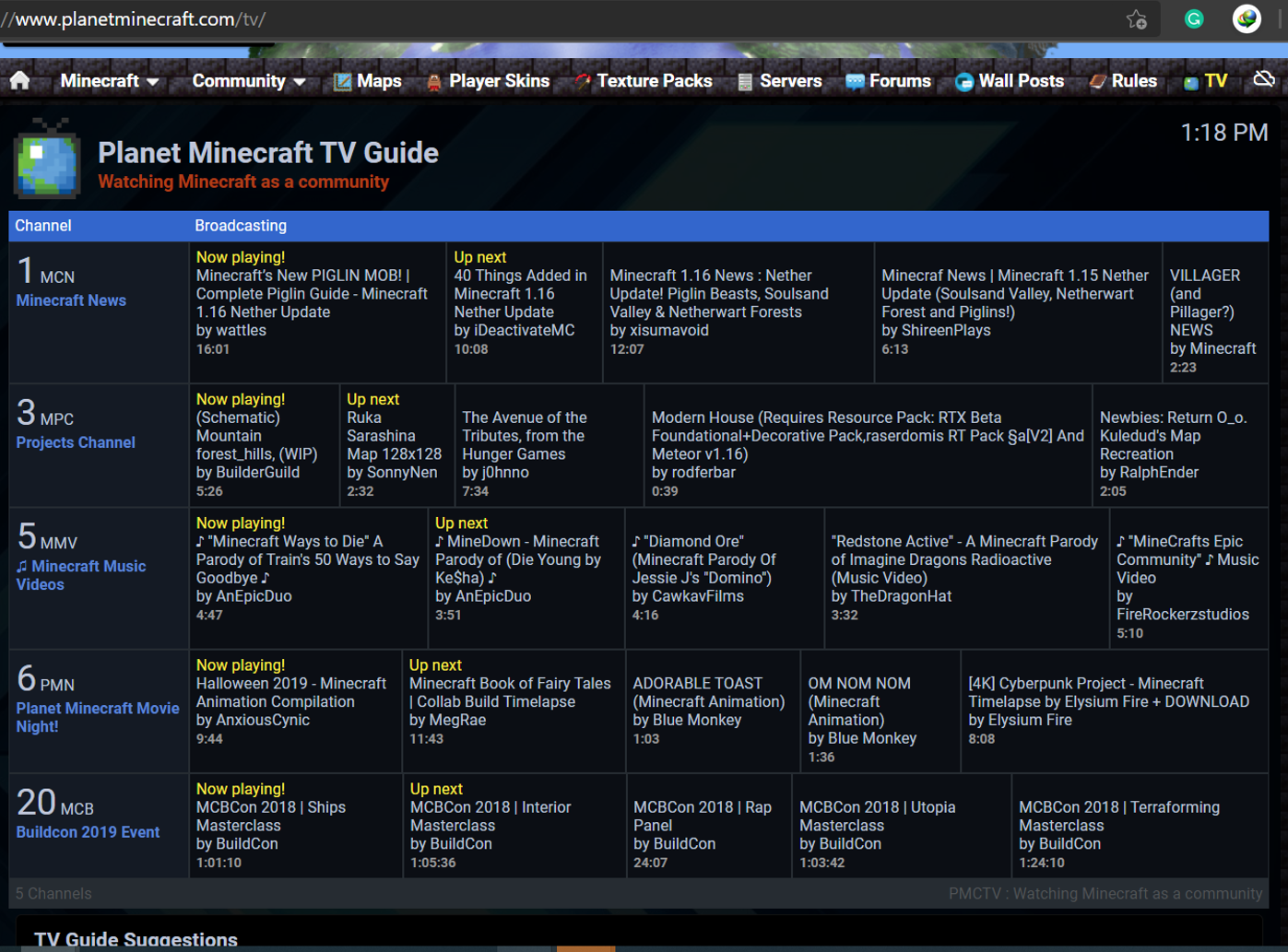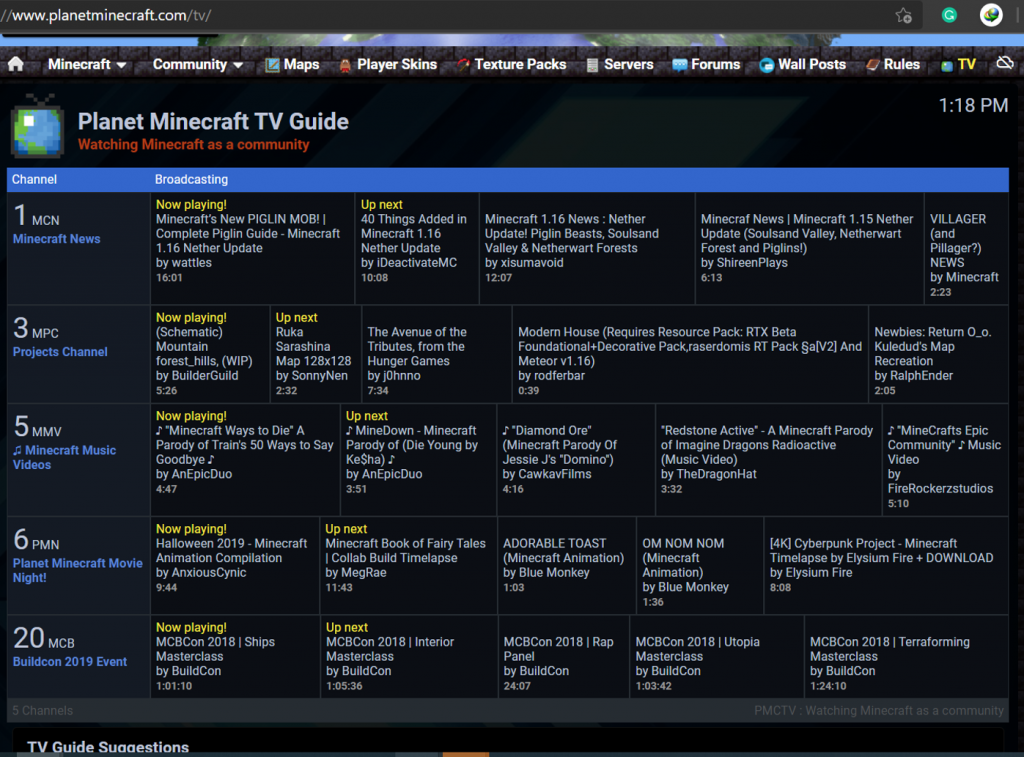 So Minecrafters, hurry up and join the Planet Minecraft Community to meet your new family.
Visit the previous guide about Minecraft Circle Generator and read more about game tips.
Author of Get Basic Idea – Knowledge Base / B.Sc.Hons Degree, Information Technology, and Management.