How to Block Someone on WhatsApp Without Noticing Them
How to block someone on WhatsApp without noticing them? In modern days, as WhatsApp users, we get tons of messages from our families and friends. Since the launch of the WhatsApp social app, it has become a valuable chat app for our mobile. But with this advanced, we have to face spam messages and harassment on WhatsApp. This can happen from unknown numbers or from people who we don't like.
To avoid these situations, WhatsApp has allowed escaping from these kinds of annoying messages and calls. That option is blocking them on WhatsApp. This might you want to do because these numbers spamming you or sending too many messages bothering you or sending unnecessary messages, files to you. So I'm here to guide you to teach how to block someone on WhatsApp.
What Happen when you block someone
When you block someone on WhatsApp these are the things that happen. The first thing is they can not send you messages or take calls on WhatsApp. New messages sent by a blocked contact not delivered to you and also they can take calls on their side but those calls not receiving by you. When they send a message, they only see one tick means the messages not delivering to you. Secondly, They can not see your online status and last seen. And lastly, they can not see your WhatsApp profile image. When you block someone instantly they stop seeing your profile image.
Steps to Block Someone on WhatsApp
Open your WhatsApp.
Then go to the contact chat that you want to block.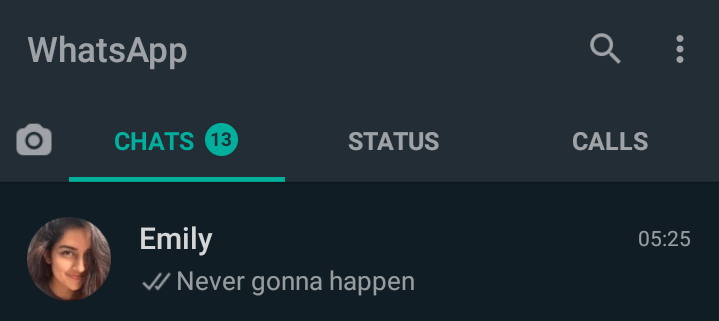 Then click on the last seen/online status bar. Now you can see the information about the contact.

Scroll down to the bottom. You will find Block Option.

Click on the Block option.
WhatsApp will send you a confirmation message. Click OK to confirm. After you did blocked contact not be able to contact.
Visit the previous guide to learn about dual WhatsApp.
Author of Get Basic Idea – The knowledge base.