Twitter's Blue Tick Goes from Earned to Bought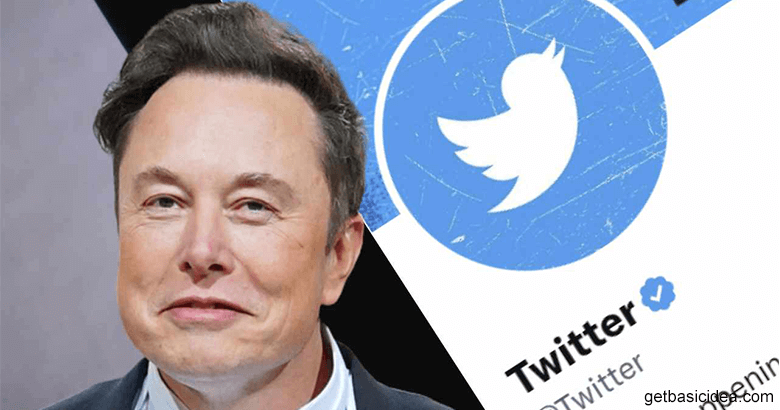 We all know Musk's takeover of Twitter for $44bn. This social media is one of the sites with a plethora of information its users provide.
And something that Twitter has had for so many years is the verified blue tick. This is usually given after careful consideration and a set of rules and conditions that Twitter had for an account to be verified. Politicians, Actors, and other influencers with fame and good content on their sites have received this recognition so far.
According to users, a downside to this feature has been the black-and-white conditions that needed to be achieved to get a verified blue tick. Some good content creators have found it hard to get that blue tick due to not ticking off some of the conditions in Twitter's checklist.
After acquiring the company quite recently after all the legal processes caused when the tech billionaire did not want to go through with the acquisition, Elon Musk has taken the users by storm with his new tweet.
This feature, although with a set of conditions, is currently free. Elon Musk has tweeted that soon, this feature would be available for any user for a fee of $8 per month and other payment schemes. There are plans to give some options for editable tweets and half as many ads for the paid users.

This has ruffled the feathers of the public, who have been in touch with this social media for years. They believe that this feature might dilute the information and good content pool of Twitter itself. The blue tick has been a sign of good content creators and people of significance.
When the Author Stephen King responded to these changes, Twitter should pay him instead for using it. This isn't the only negative response to the new changes. Elon Musk responded with, "We need to pay the bills."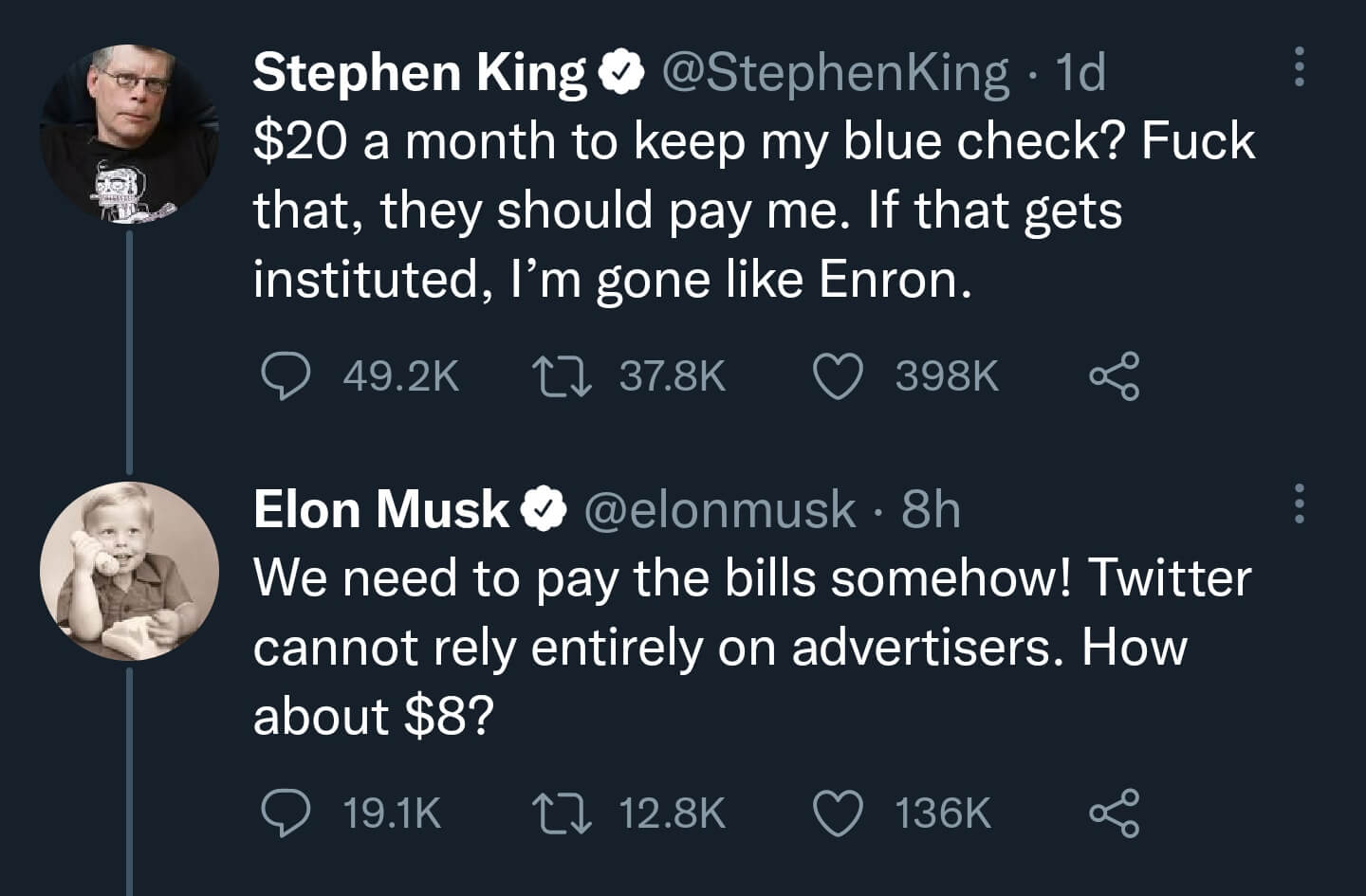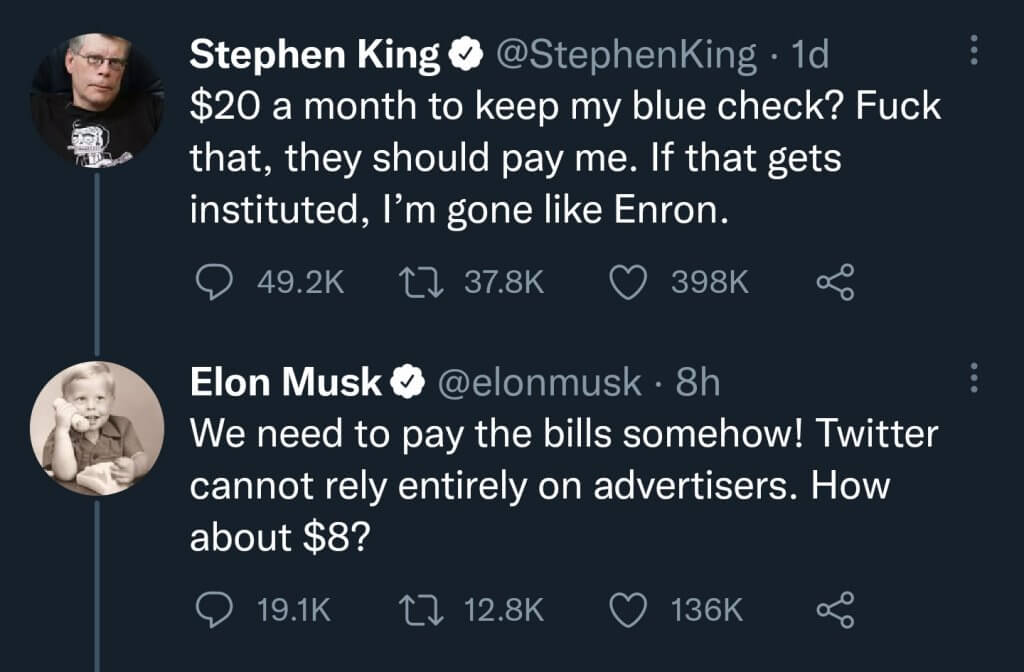 The subsequent tweets of the tech billionaire have shown that he has no plan to change his mind anytime soon. Others have brought up the issue that Twitter doesn't provide content for users like Netflix or Amazon Prime do but survives using the users' content. Many see this as a no-value addition subscription.
Now the question that plagues the general public is whether Twitter is on the path of losing its reliability, as anyone willing to pay will receive a blue tick.
Is Elon Musk making hasty decisions without understanding the way of Twitter? Is Twitter on the verge of collapse?
With these questions in mind, we can only wait and see how these new changes progress.
Click here to read about Apple's iPad Pro rumor.