Minecraft Castle | Types and How to Make Castles – Minecraft Guide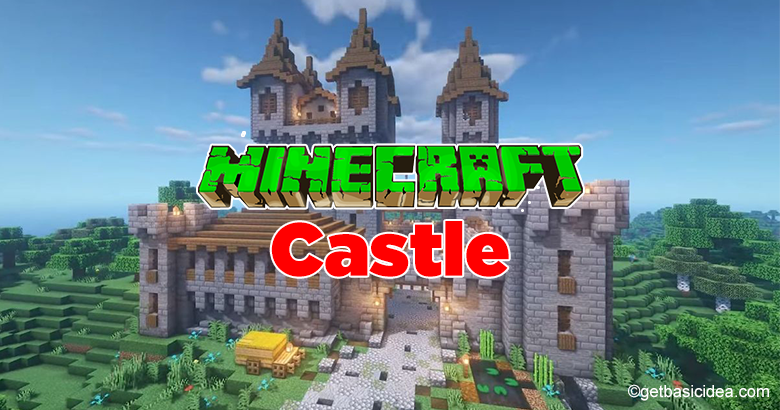 Minecraft is an amazing game that allows you to make almost everything inside the game. Castles are also something that you are capable of building. In this article, we will see various types of castles and how to build a Minecraft castle of your own.
Minecraft users usually tend to build castles when they get fed up with doing other kinds of stuff. Making books and farms can become exhausting after some time. Building a castle can be time-consuming work. Anyhow, the followings are the basic Minecraft castle types that can be identified during the game.
Types of Minecraft castle
Classic starter castle
Small castle
Medieval castle
Gothic castle
Pink castle
Japanese castle
Haunted castle
Steampunk castle
Castle & gladiator arena
Disney castle
Mountain castle
Golden castle
Hogwarts castle
Falcon's Rock
These are the fifteen basic castle ideas for Minecraft. Let's go through them one by one briefly. But first, you should keep in mind that these are just ideas. Making a mind-blowing and eye-catching castle is totally up to you.
Classic starter castle
It's a modest castle with a classic meaning and easy design. It also consumes very few resources! So you don't have to be concerned about overdoing it with the farming and sourcing.
Small Minecraft castle
Even though it's small, it's completely stocked and functional! There are barracks, a horse stable, an Armory, good storage, a blacksmith shop, and much more.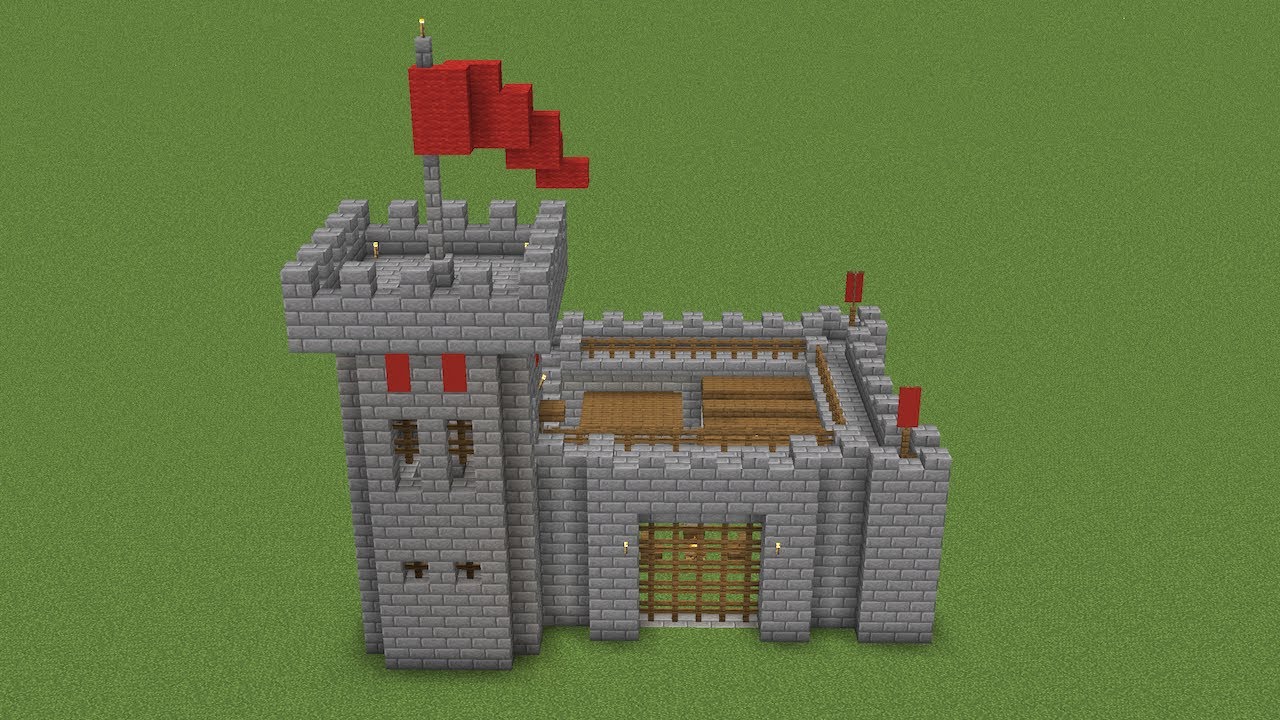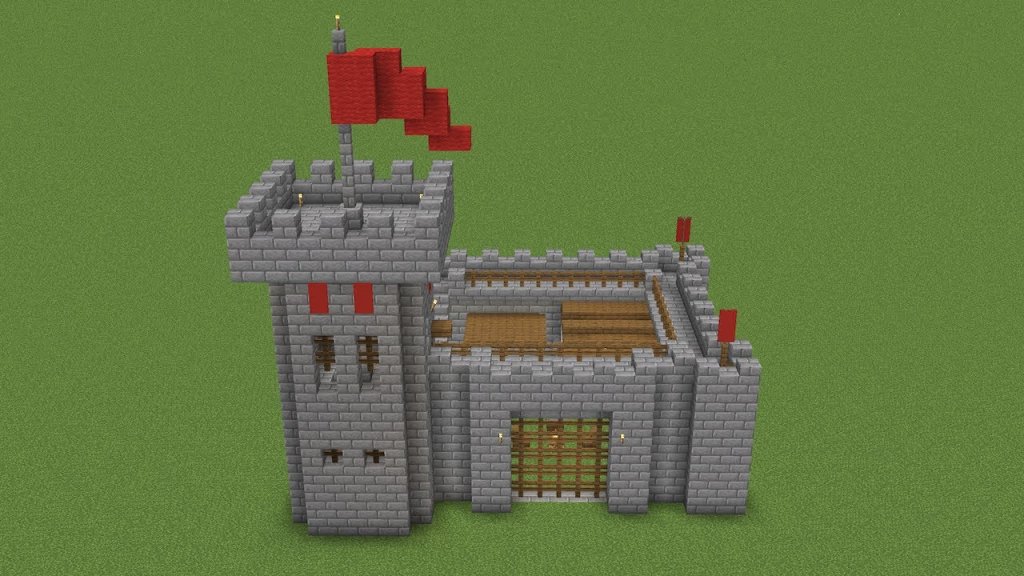 Medieval castle
This beautiful castle consumes a bit of time, effort, and resources. A castle in the style of the Middle Ages is a timeless classic that works well in any context, area, or climate. It can be built on a cliff with a view of the hamlet or a mountainside isolated from the rest of the world. It'll still have a powerful presence.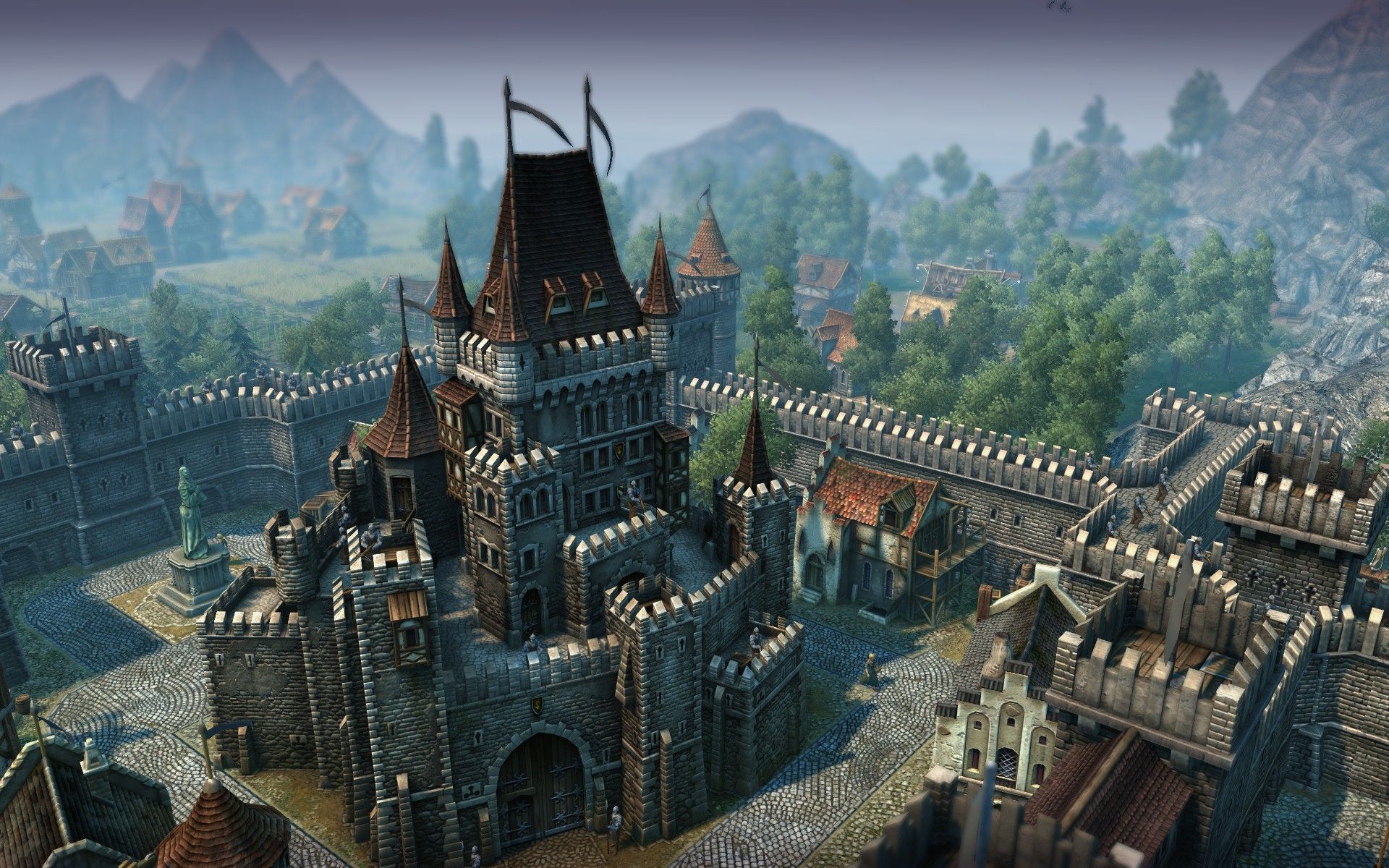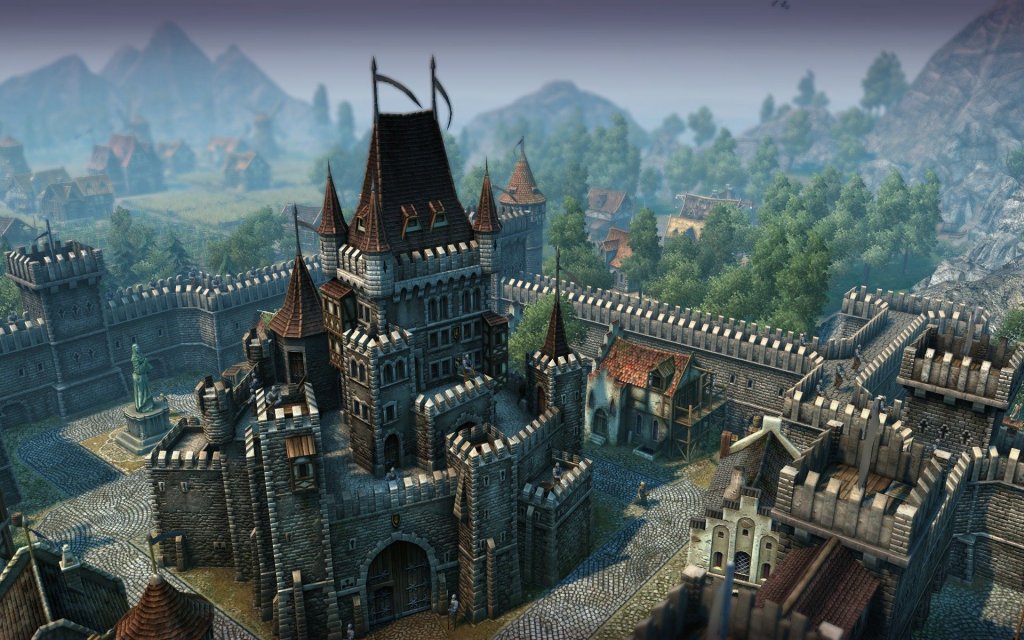 Gothic castle
This is also a beautiful castle idea that is embedded with Gothic style.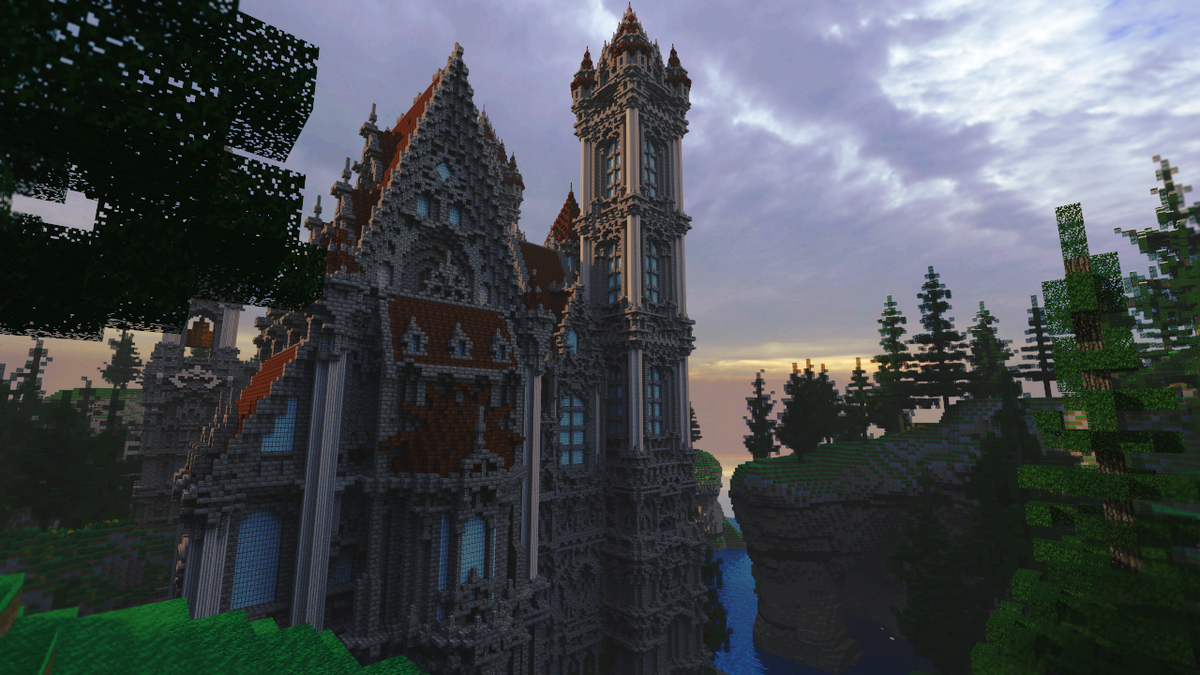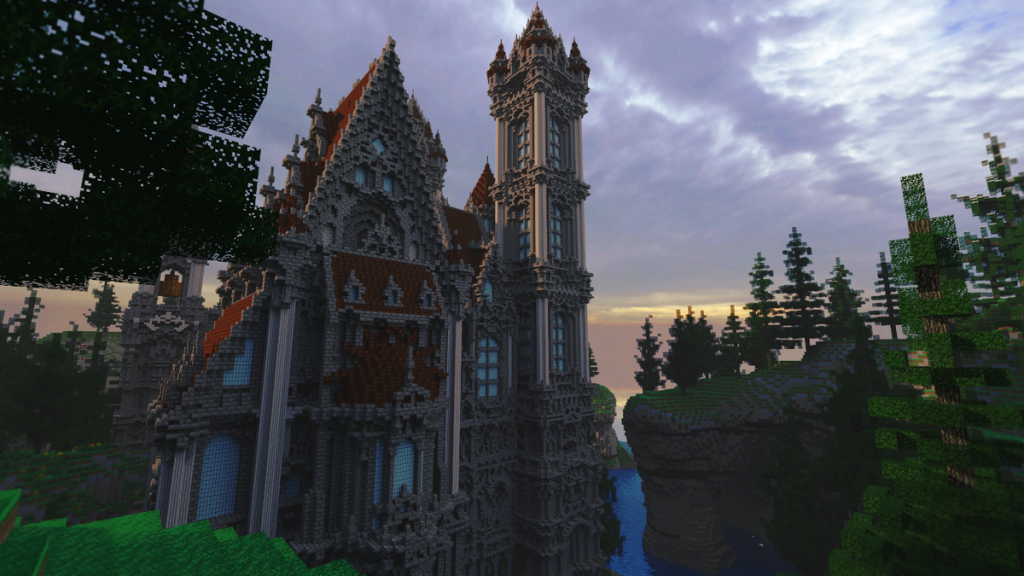 Pink Minecraft castle
These castles are more friendly and girly. So most of the female players may prefer building their childhood dream castles or Barbie castles in pink. It's also adorably charming, cute, and eye-catching. Aside from the unusual shade, the silhouette and overall structure are pretty simple. A little imagination, a lot of patience, and a lot of pink dye are the keys to making it stand out.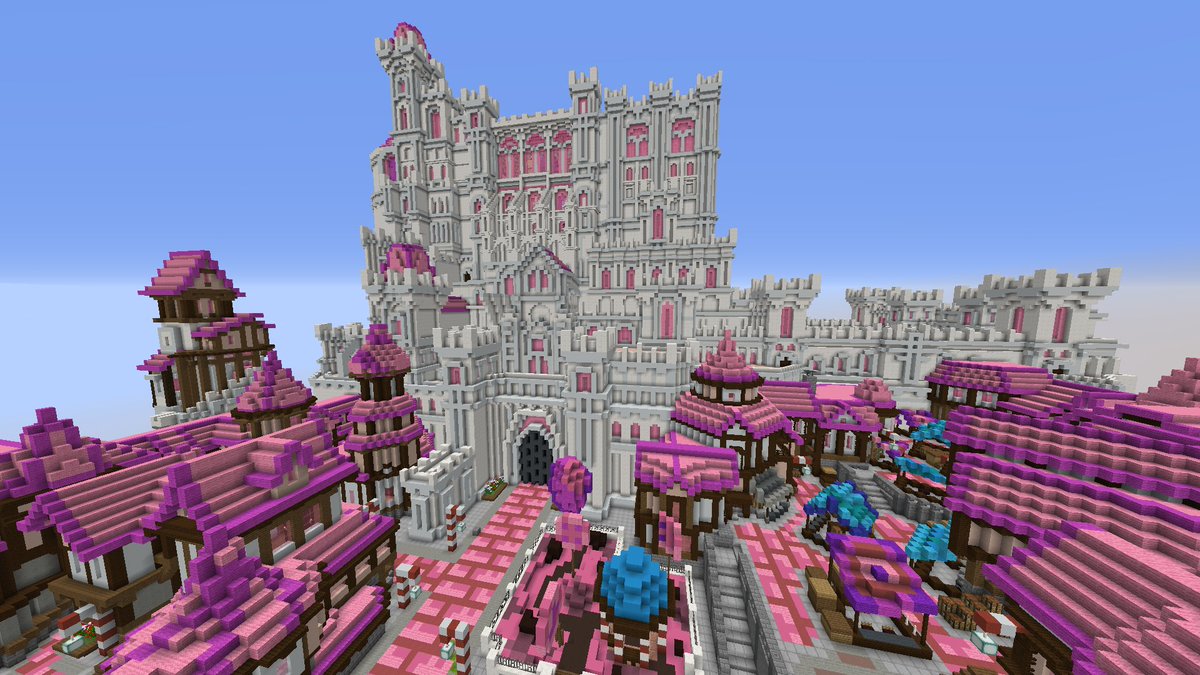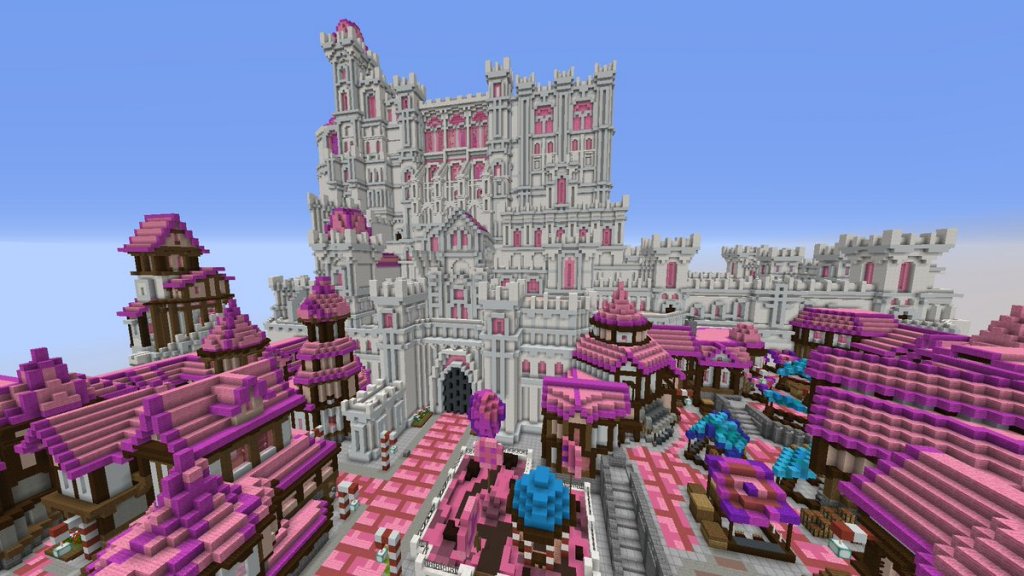 Japanese Castle
These are also eye-catching castles. These are some of the most beautiful Minecraft castles; an elegant, multi-storied Japanese castle standing tall in an open field, surrounded by luscious green grass and delicate pink cherry blossom trees.
We suggest installing some great Minecraft skins or texture packs for the aesthetic if you want to enhance the colors and textures of your Japanese palace.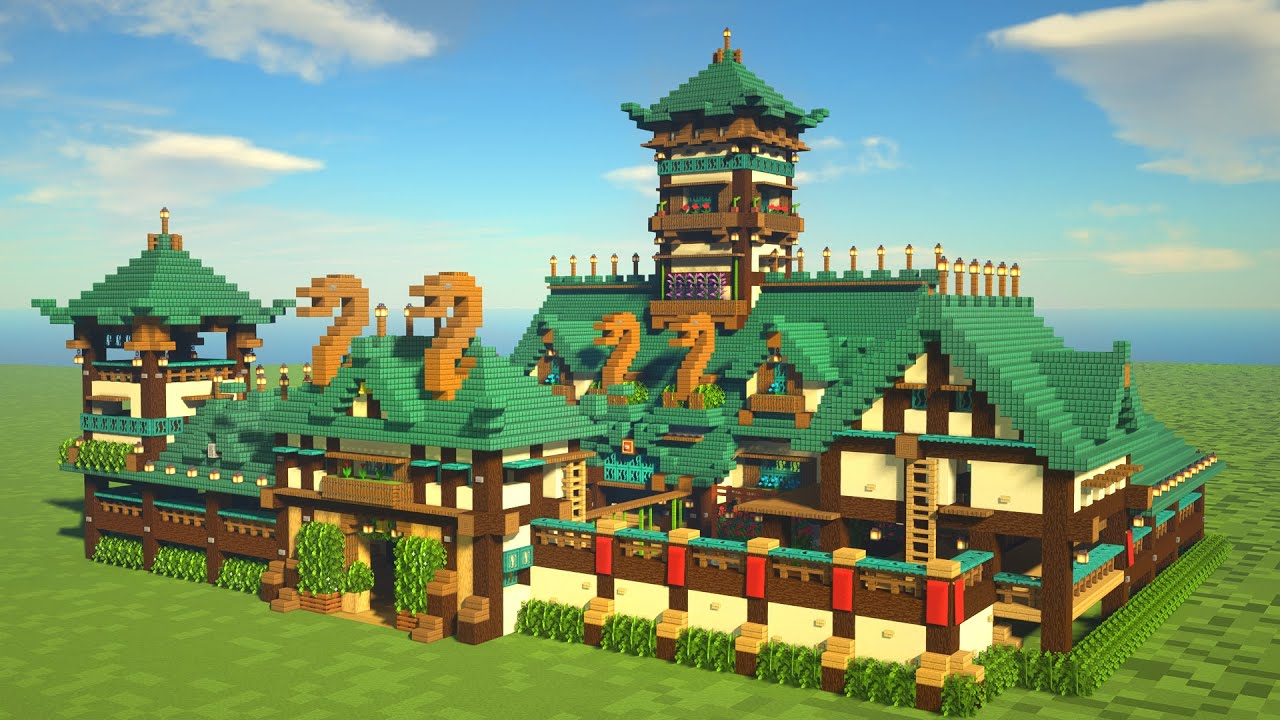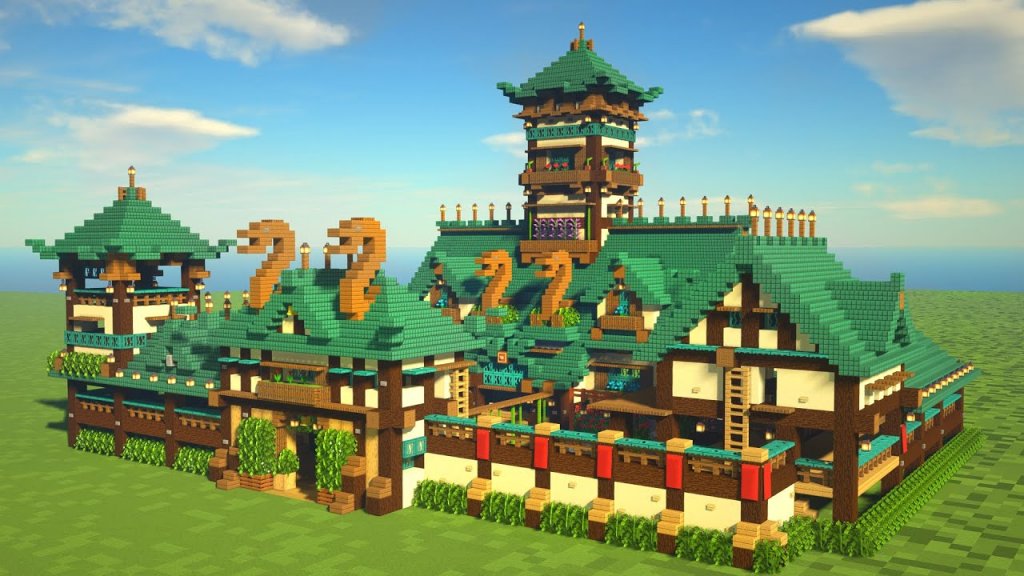 Haunted Minecraft castle
This is something that users tend to try when they are bored and wanted to do something different in their time. This is a project for more experienced and intermediate Minecraft builders, so we recommend practicing with different castles and other larger structures before attempting it.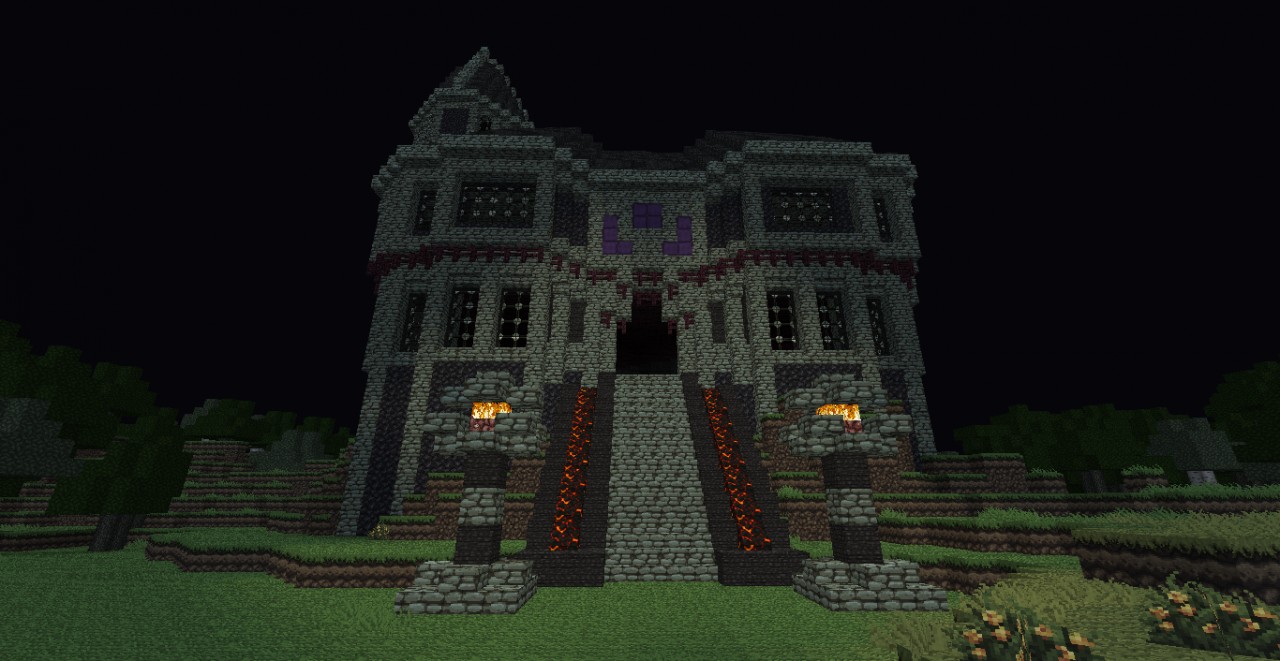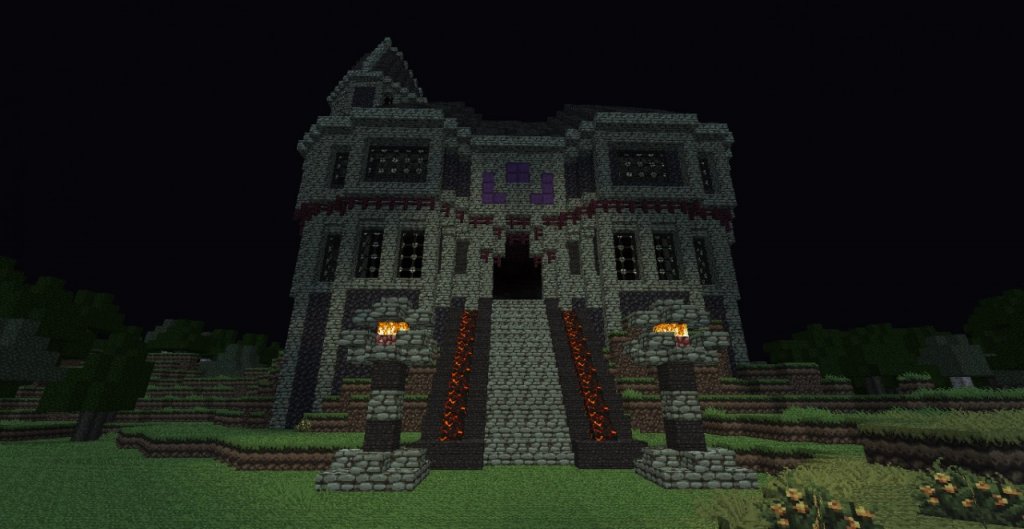 Steampunk castle
These castles can be defined as industrialized castles because of their view. These castles' view is like it's hiding many things inside. It also needs good practice to make this kind of castle.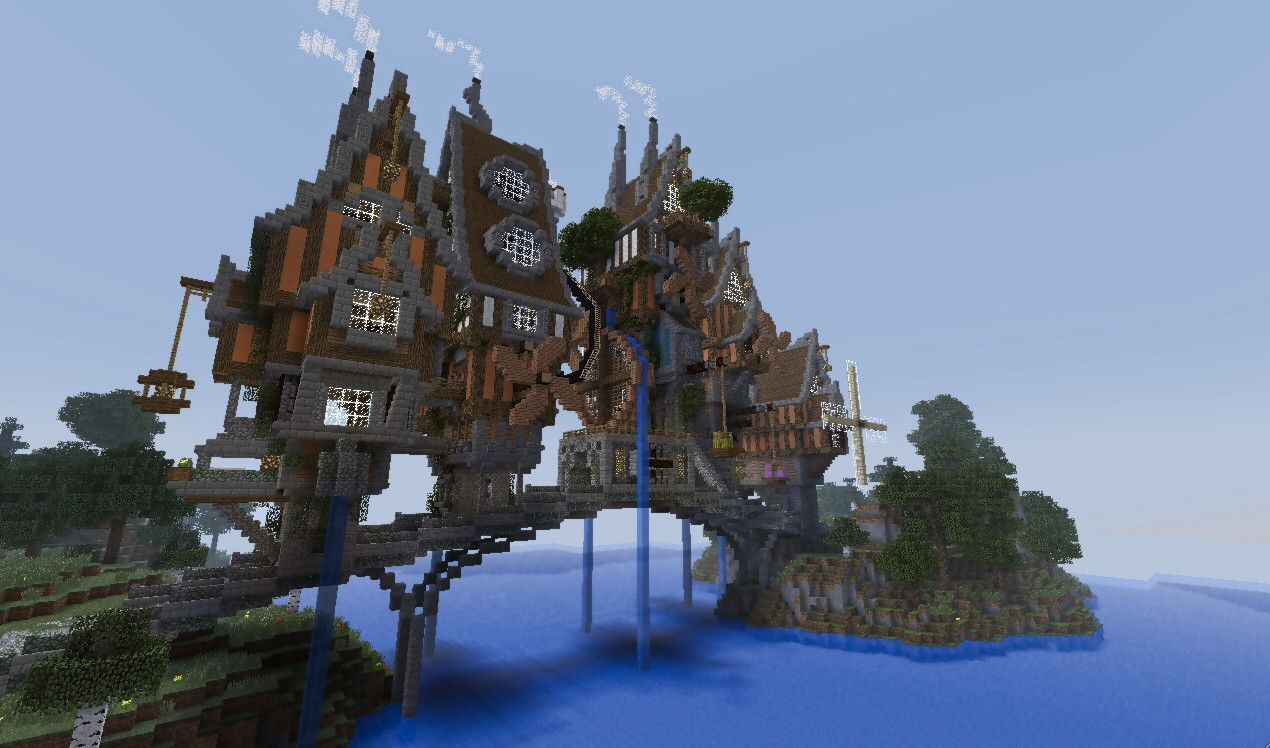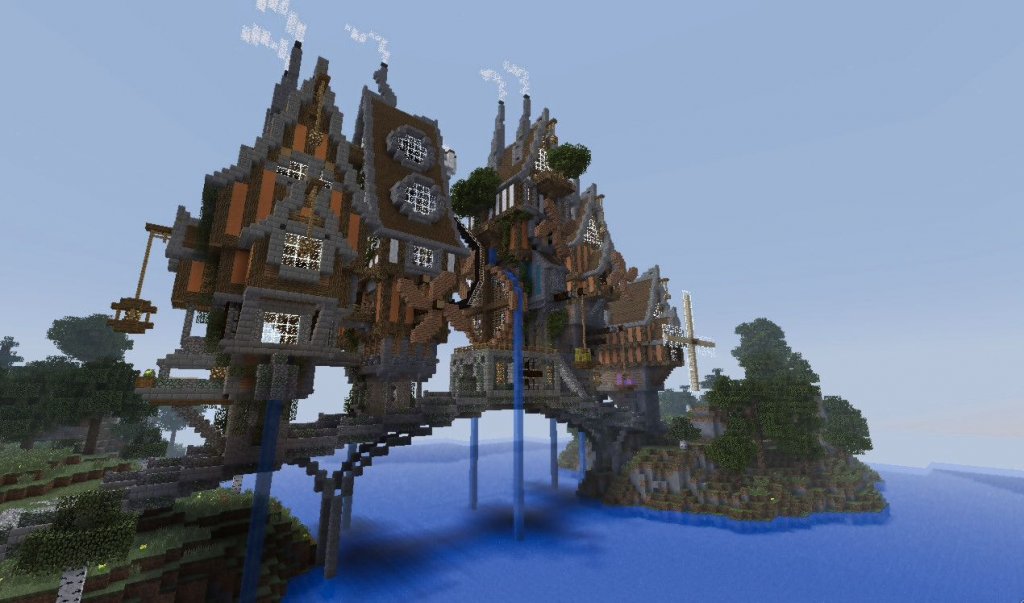 Castle & gladiator arena
A full-fledged gladiator arena will keep your troops trained and your civilians entertained. With dedicated royal battlegrounds, this great downloadable Minecraft castle allows you to reward your militia's more battle-happy soldiers. There should be no problems as long as your citizens don't mind a nice little combat.
Disney castle in Minecraft
Here is a castle that you can build according to your favorite fairy tale. Well, now we show you the Cinderella castle while you can build a different castle of your favorite princess from Disney.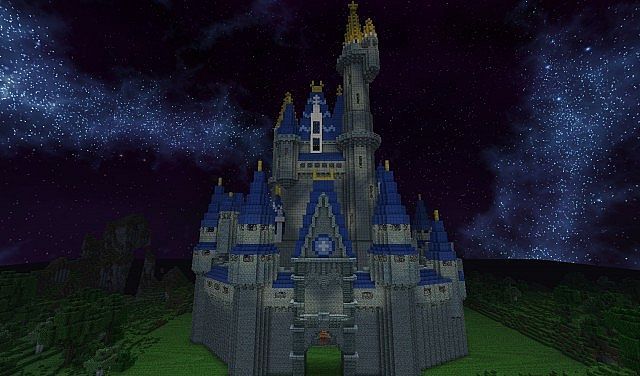 Mountain castles
These are the castles that are carved in mountains. Not on the mountain or beside the mountain these castles are carved in the mountain.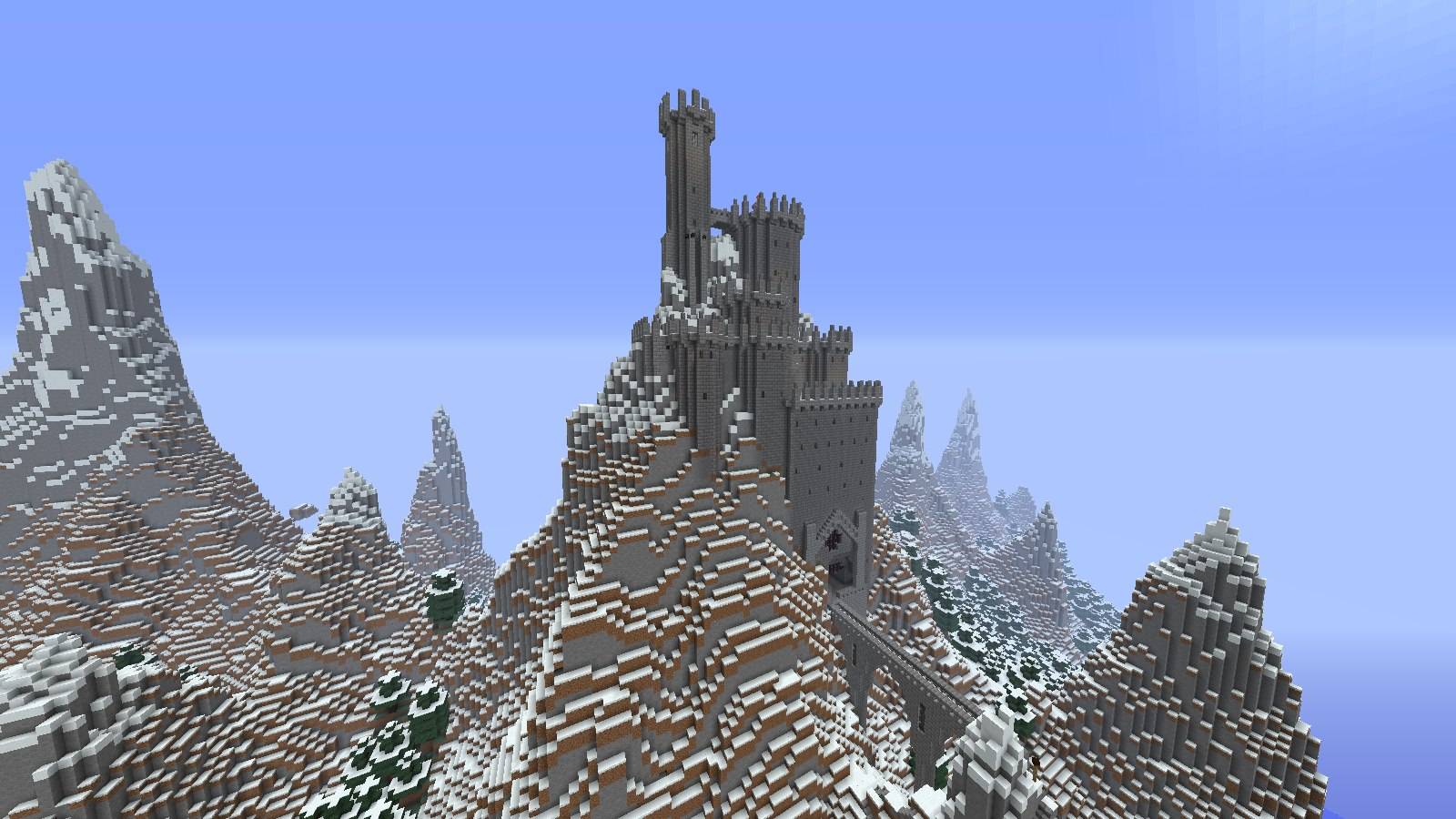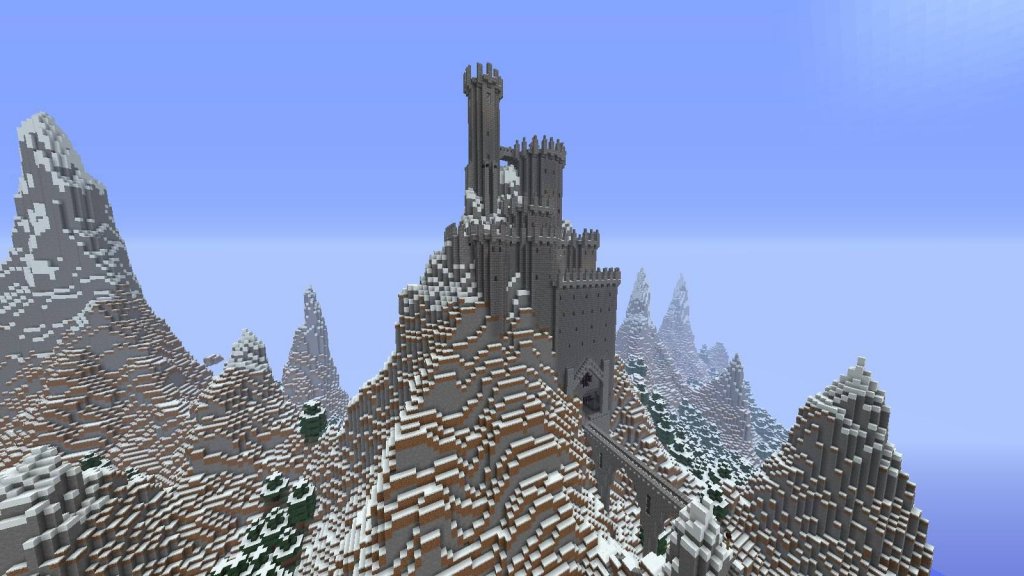 Golden Minecraft castle
This is a mind-blowing artwork which is also named Rumpelstiltskin's Castle. The castle that is given in here is a castle made by Mutereu. We don't exactly know how much he spent on Minecraft to built such a castle, but surely it should be plenty of time.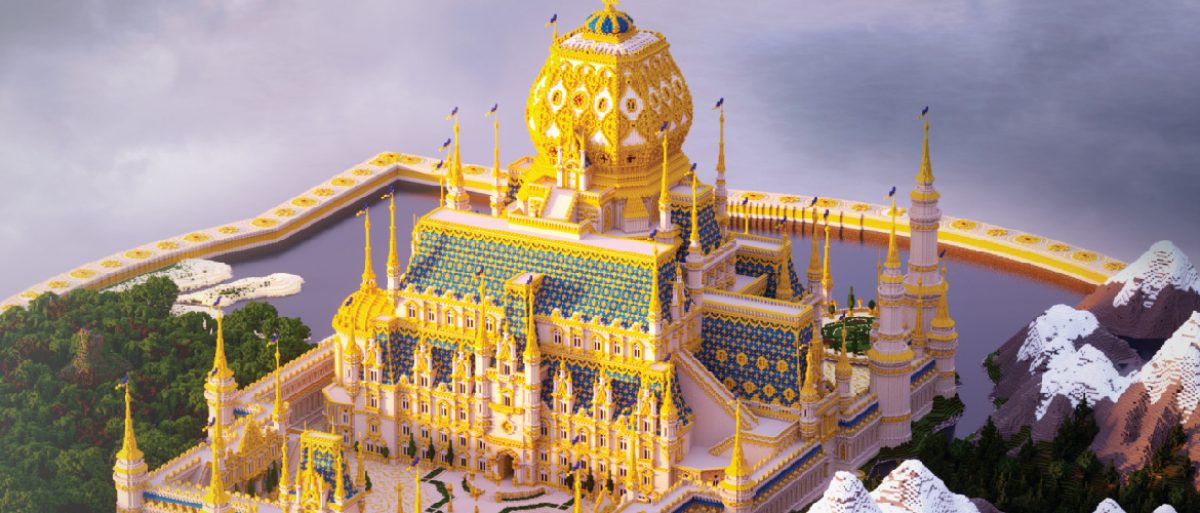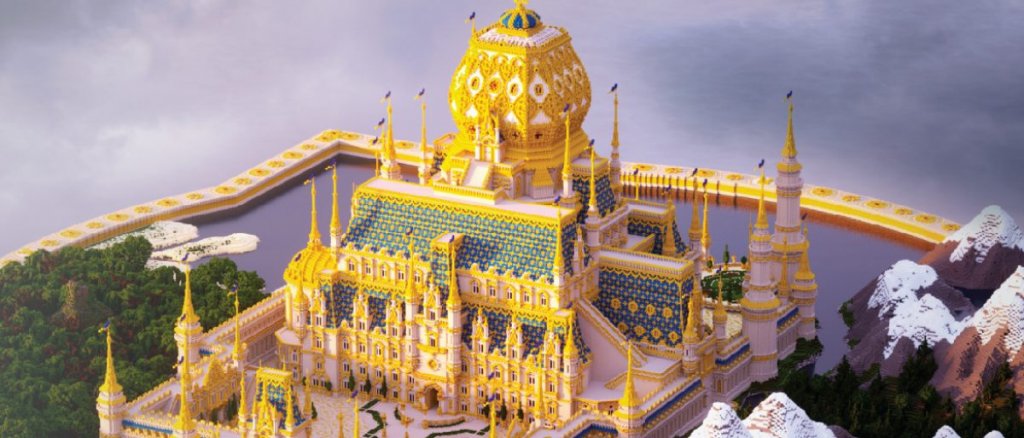 Hogwarts castle
The prestigious wizarding school of Hogwarts, from the Harry Potter book, is another iconic pop culture castle that most fantasy fans will remember.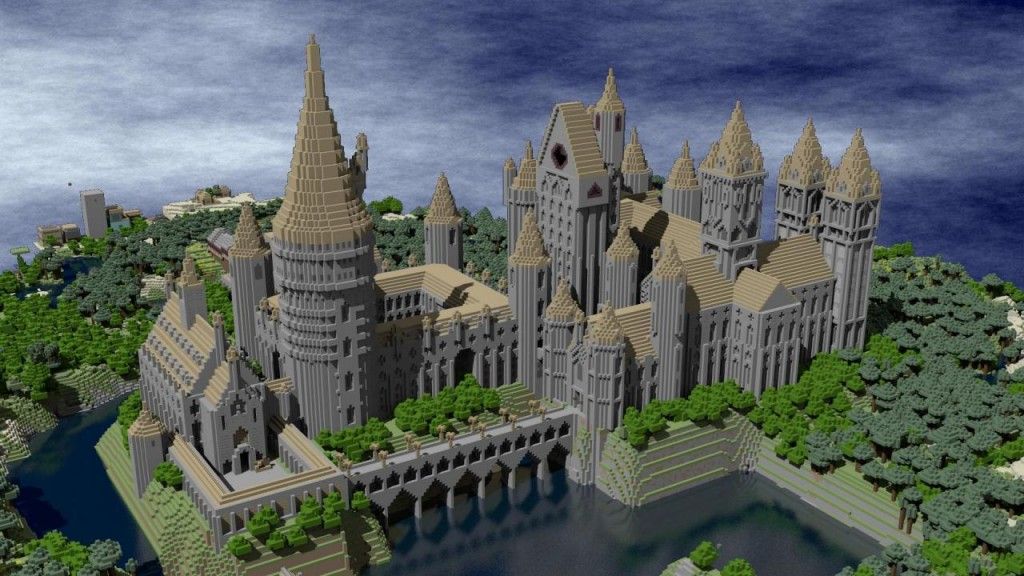 Falcon's Rock
This is also a downloadable Minecraft map that promises the biggest most realistic medieval maps.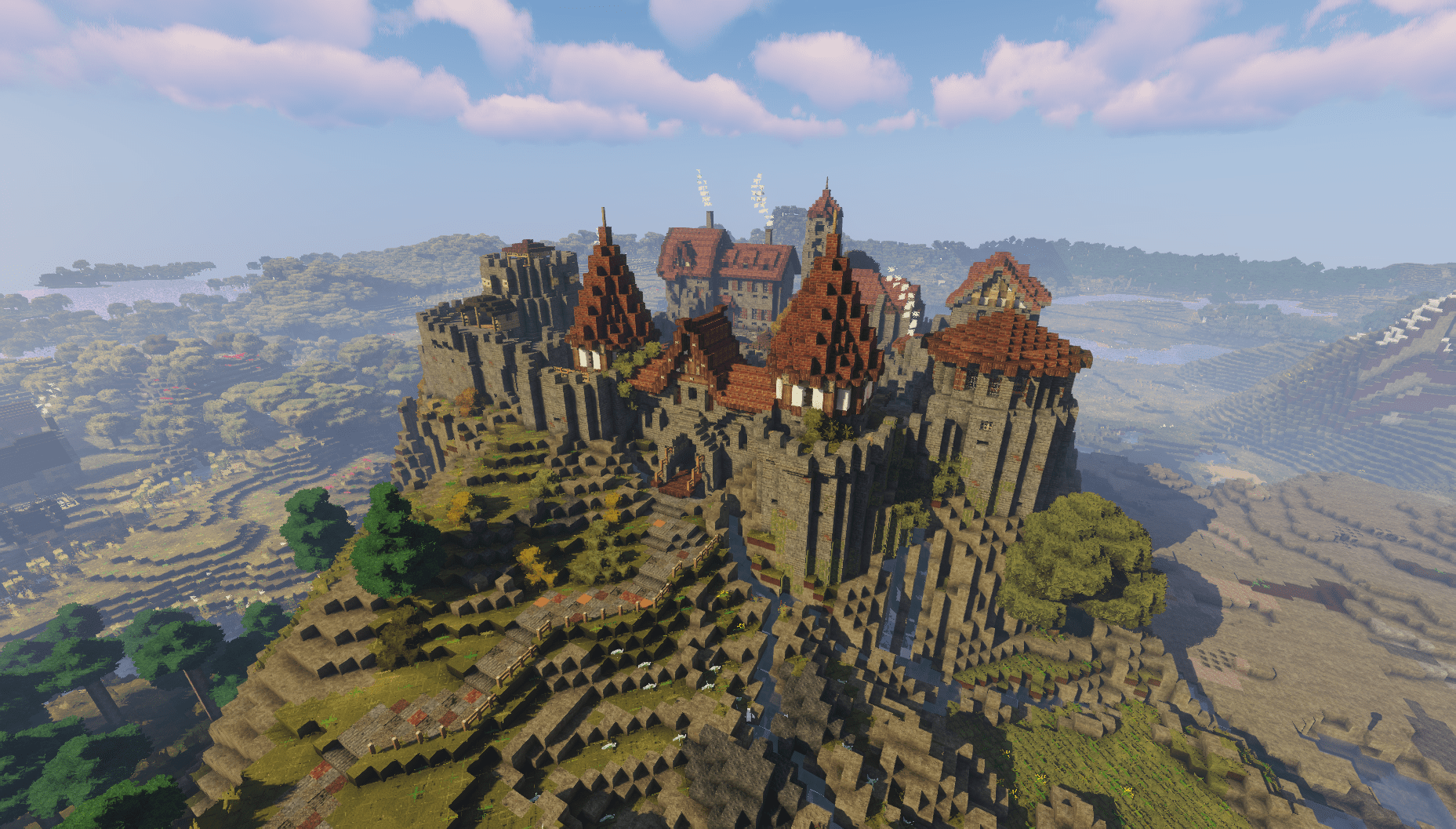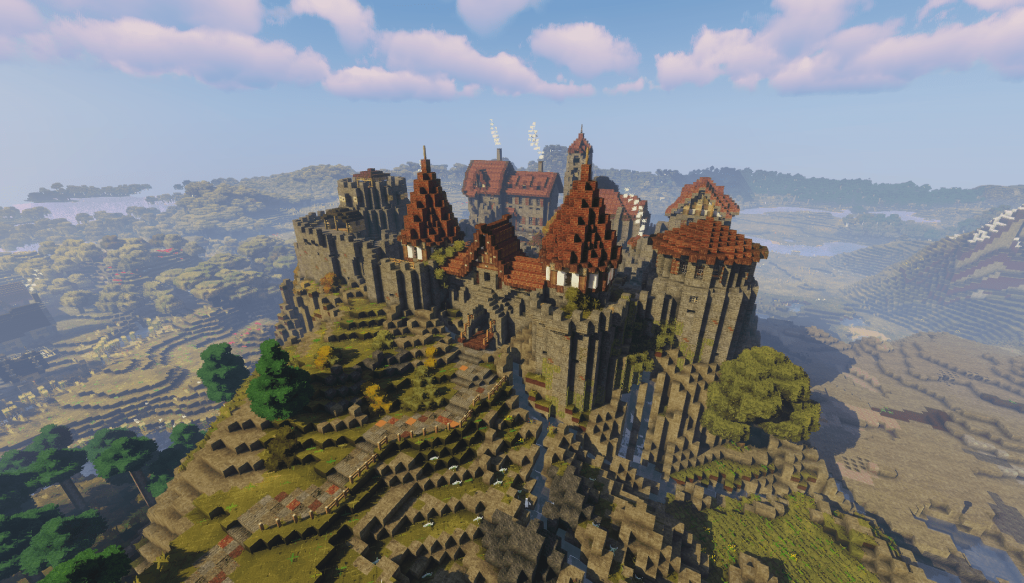 How to make a Minecraft castle?
As we have seen several types of castles that had made by Minecraft players we will see how to make a simple castle of your own. I should again mention that the creativity of the castle is depending on your creativity.
You'll need to gather some building materials before you can start building a castle in Minecraft. You can build a castle out of any material you like. So just gather enough blocks to get started. The basic materials you will need to gather are,
Stone
Cobblestone
Obsidian
Terracotta
Once you gathered enough materials for your castle, you have to find a proper location for your castle. Then follow the following steps.
Make two 15-block-long walls, one opposite to the other.
Build two towers at the end of each wall. (Four towers in total.)
Create two 9 block walls.
Place two towers at the end of each wall.
Begin constructing the walls to whichever height you like, with the towers positioned just above them.
Except constructing the front of the castle, start laying blocks above and beneath the walls.
Place a one-block platform at the top of each of the castle's four walls.
Increase the height of each tower and the four walls even more.
Use blocks to fill the roof.
Fill in the towers and surround them all with a one-block wall. You will be able to sit at the top of each tower and survey your kingdom as a result of this.
Build an eight-block high wall around the entryway, leaving a gap in the center for a door.
Fill in the roof and raise the two entrance towers to any height you like.
Begin by adding windows to the castle's walls and emulating a drawbridge with wooden blocks.
Finish your castle as your wish.
Good luck with making your kingdom. Visit the previous guide about Minecraft Speedrun, and more game tips are here.
Author of Get Basic Idea – The Knowledge Base / Bachelor of Technology – BTech, Mechatronics, Robotics, and Automation Engineering.